5 ways in which big data can add value to your custom software development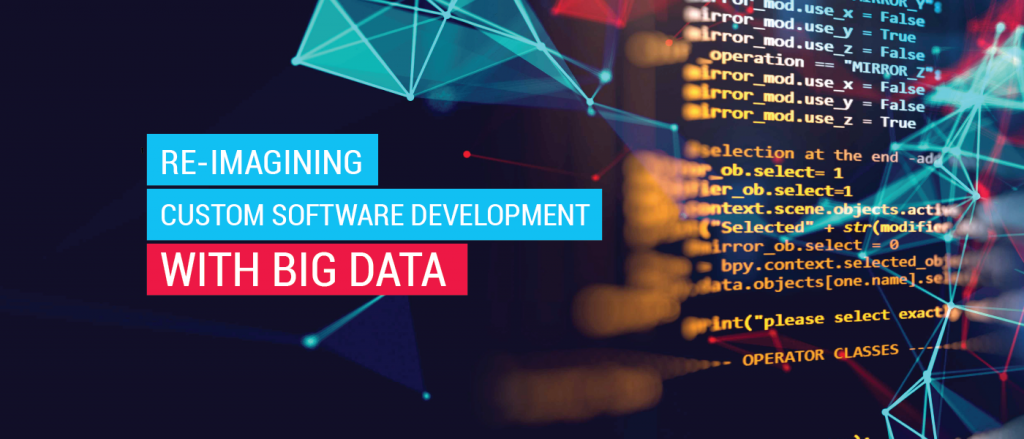 A 2017 study on the big data market worldwide showed that by the end of the year, nearly 53% of all companies had adopted big data analytics in some form to optimize business performance. The talent market too witnessed an increased demand for professionals with expertise in big data. We are the crossroads of a huge transformation exercise wherein data is the new oil. From wristbands to connected cars and automated factories, today's enterprises deal with an enormous amount of data that they need to utilize for growth and innovation. This is true for any industry, be it financial, manufacturing, life sciences, or any other field. As the volume of data flow grows, the technology needed to manage and utilize it is in need of an innovative makeover.
The businesses of today need the next generation of custom software tools to harness the power of big data. They need to set up a technology backend that can support and supply data to multiple enterprise applications at different units in their businesses. Custom application development practices need to incorporate the changing philosophy of big data streams into their core operational procedures. Many organizations find it difficult to empower their software or technology team with knowledge on incorporating big data methodologies into their development practices. This is one of the key reasons why only 37% of companies have been successful in transforming into data-driven organizations, even though over 85% are trying to achieve this feat. So how can enterprises of today explore the power of big data using custom software development capabilities?
How to use Big Data to re-define your custom software development landscape
To answer the question, we decided to provide some tips for organizations to create valuable business results by incorporating big data into their custom software development cycle. Here are 5 ways to derive tangible business value from your investments in big data within software development.
1. Prepare for a mobile-first strategy
Over 50% of the US population owns a smartphone, and by 2020 it is expected that over 10 billion smartphones will co-exist with humans worldwide. No matter which industry you operate out of, if your customer-facing points do not have a mobile focus, then you are losing out to competition. By incorporating a big data philosophy, every custom software application that your organization builds will be able to handle data inputs from billions of mobile devices. This data can be analyzed, and insights can be used to direct content to mobile devices. And there is another scenario: if your business wants to be at the forefront of mobility, then tuning your custom software development practice to include big data concepts is a perfect way to get the heads-up on the competition.
2. Respond faster to customers
Your core business systems might already be engineered to provide support to your associates at customer facing avenues. With the velocity of requests coming in from diverse customer channels today– the internet, social media, physical POC's, etc.– it becomes difficult for your employees to provide personalized attention to each customer. However, if your custom software development team is equipped with the skills to incorporate big data management trends within their development model, the resulting customer experience would be seamless. Ready-availability of information would help associates run the gamut of customer queries across channels simultaneously and with personalized attention. A faster response will pave the way for increased customer loyalty and will ultimately reflect positively on your business revenue.
3. Bolster automation efforts
From autonomous production facilities to automated email campaigns, enterprises worldwide are investing heavily in automating business processes. Productivity improvements, elimination of errors and biased decisions, efficiency, etc., are some of the key reasons cited. However, for each process within a business, the saga of automation can do wonders only if they are equipped to explore and manage all possible data points within them. This is where your software engineering teams need to see the bigger picture while building apps for every department. The applications need to be extensible for data flows from various sub-functions and units within teams. Only when processes and teams become data-driven will there be an opportunity to automate the process. Thus, having a big data approach in your custom software development practice will ensure that the future of automation in your business is moving in the right direction.
4. Set the tone for artificial intelligence
Just as in the case of automation, enterprises need to be data-driven if they are to incorporate transformative technology transitions like artificial intelligence. For algorithms to decide the future of customer experience, the first step is for these systems to learn about your customers and your business. This learning is facilitated by data insights that are generated by your custom software applications powering each unit of your business. Hence, by driving a culture of big data thinking within your custom software development team, the foundation for AI-enabled systems is well cemented into your base. Growing this in into future recommendation engines, conversational bots, autonomous business units, etc., will be a seamless activity.
5. Remain competitive in the digital era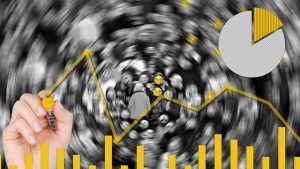 This is a culmination of all that we have mentioned in the previous points. In an increasingly digital age, businesses can go down the drain in a very short time if they fail to innovate on the digital front. Data is the basic unit of every digital transformation initiative, and if your business isn't equipped to generate and harness the power of data, then your chances of survival will be slim in the long run. This concept needs to be instilled at the grassroots level of your custom software development practice. Only if your business applications can handle the volume, veracity, and velocity of big data, will your business be able to serve the next generation of digitally savvy consumers.
Now that you know the importance of having a big data methodology in your custom software development practice, what you need to do is to start building awareness about it. Let your teams know the growing needs of the digital age and how data becomes the fundamental DNA of every business process. If your core business operations are not serving the tech industry, then it is best to have a solid technology consulting partner for your custom software development needs. Fingent software development company, we work with some of the world's best businesses to deliver meaningful customer experiences with big data incorporated custom software development services. Talk to our experts today to learn how we can tap the hidden potential of your enterprise data.
Related Post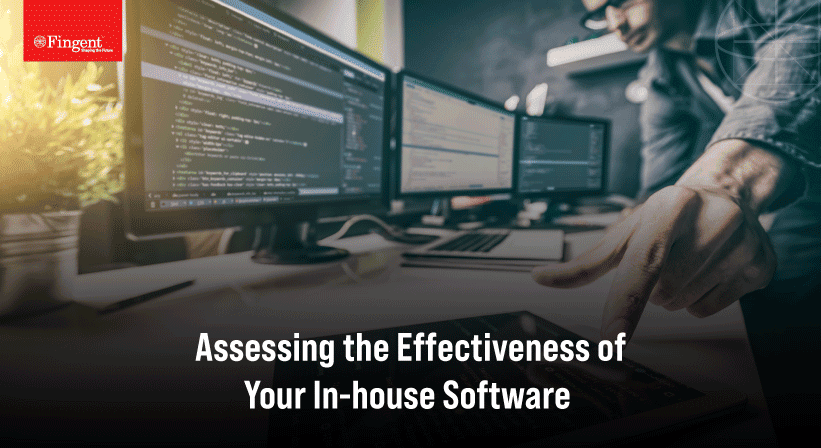 Home-grown might be the way to go when it's to……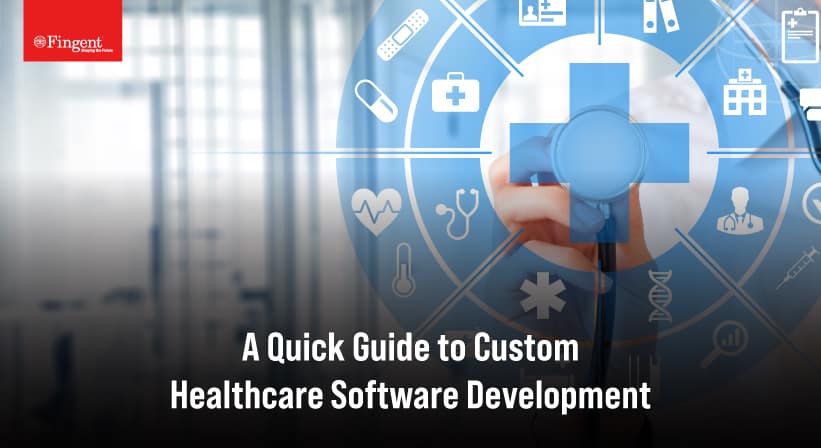 The world of technology keeps evolving and waits for no……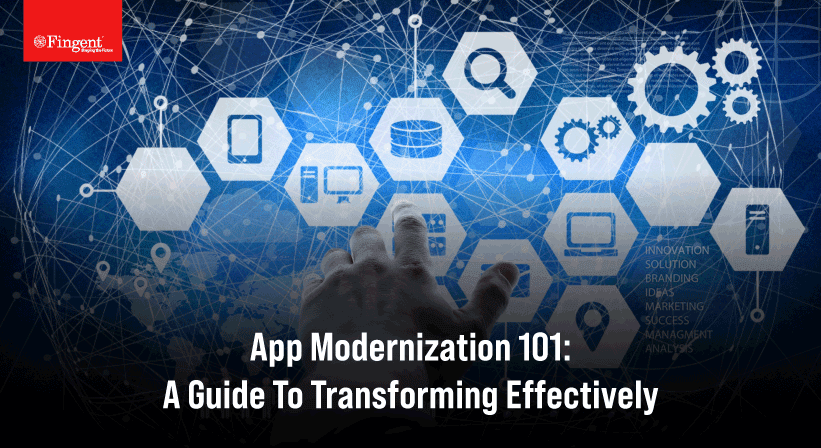 Organizations are enhancing their competitiveness by prioritizing digital transformation as……