AI To Solve Today's Retail Profit Problems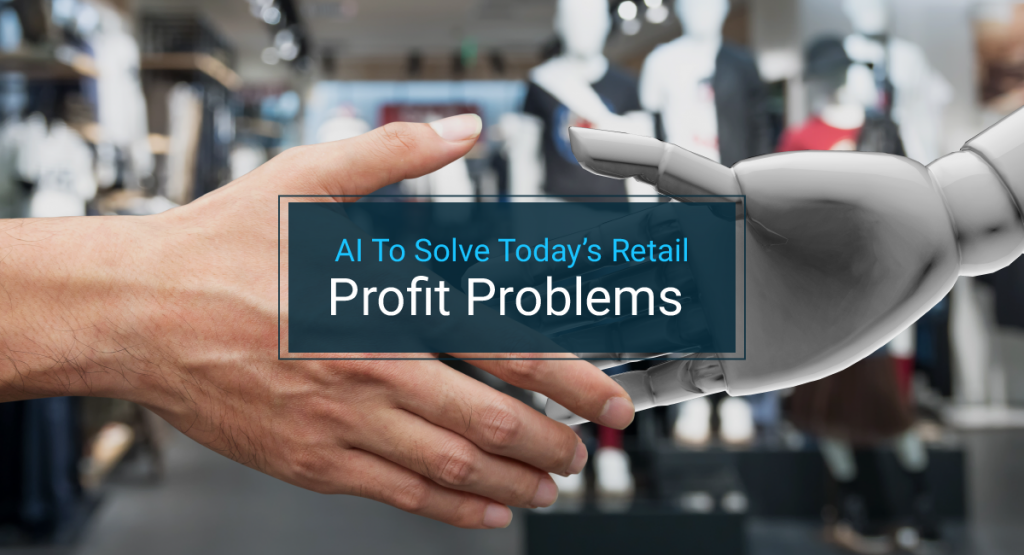 According to The Wall Street Journal, consumer spending is the primary driver of economic growth in the U.S. Manufacturers, suppliers and logistics companies are the industries that benefit from retail profits. Retailers now prefer artificial intelligence to protect profits. This improves customer service as well!
Next-Gen Solutions To Solve Retail Profit Shrinkage – Why Would You Choose AritificiaI Intelligence?
In the year 2018, the global AI market was expected to be worth 7,35 billion U.S. dollars. Also, the global AI market is expected to grow from 150 percent from 2016 numbers, reaching a forecast size of 4.8 billion U.S. dollars. These statistics show that AI is a new factor of production that can help skyrocket profitability for retailers!
Related Reading: Check out the latest trends in AI. Find 7 reasons why AI is expected to play out in 2019.
Why would you choose AI to protect retail profits?
By 2035, AI technologies will have the potential to boost productivity by 40% or even more! This means AI will increase economic growth at an average of 1.7% across 16 industries by this period.
These numbers show a straight 59% increase in retail profits alone! For this, advanced analytics are used to design and develop models. These models are then used to fetch possible outcomes from a wide spectrum of data given to a computer to analyze. From these outcomes, future decisions and actions are fed to the system which learns it. The system can now perform without human intervention! It can make decisions in real-time.
Machine learning, deep learning, and natural language processing are a few examples of AI. Marketing, pricing, logistics, risk management, store management, fraud detection are some inevitable areas where the largest retailers have used AI for decades now!!
AI – How it uses advanced analytics to solve a wide spectrum of retail problems
Manufacturers, Logistics companies, and suppliers are the major industries that support retail sales. Consumer spending depends on fluctuation in these sectors. This drives the economic growth in the U.S! Since these sectors benefit from strong retail profits, "retailers are turning to artificial intelligence to help protect profits" says a report from Forbes!
AI replaces redundant and individual-driven analysis. This is a more convenient method and ensures consistency across the retail chain. Thus AI can replace 1000 people performing the same tasks by answering spontaneously with just the same analysis!
AI can also enhance customer experience and drive sales. Online retailers use chatbots and product suggestions, while stores can enjoy real-time, targeted marketing messages. Retailers have the need to generate chunks of data on a daily basis. With predictive analytics, this data can predict trends and thus reduce the chance of failures by determining necessary changes to improve profitability. Thus the employees can have proper information faster and deliver more consistent results!
Related Reading: AI and Robotics carry the power to enhance customer experience. Here's a CTO Guide to it.
Solving Retail Problems With AI – Steps to Overcome Challenges And Improve Efficiency To Boost Sales
All retail companies (physical and online), face four fundamental challenges. These can be solved with predictive analytics and an effective data production plan. They include:
Siloed and Static Customer Views
Retailers can adopt a complete, real-time strategy by combining traditional data sources with the non-traditional like social media or other external data sources to create valuable insight, resulting in robust fraud detection systems, more effective marketing campaigns, more accurate and targeted churn prediction, and better customer service. This helps them encounter the problems faced by siloed data, where transaction data are separated from web pages, which is again separate from CRM data.
Time Consuming Vendor and Supply Chain Management
Retailers can adopt real-time analytics and unstructured data sets to combine structured and unstructured data to create more accurate forecasts or automatic reordering, resulting in optimized pricing strategies and more efficient inventory management.
Analysis Based on Historical Data
Retailers can use prediction and machine learning in real time to create predictions based on current behaviors and trends. This helps them predict the client's next move. Thus AI helps to adapt automatically to customer behaviors.
Single-Time Data Projects
It is high time retailers turned towards automated and scalable data workflows. This helps them improve their overall efficiency. This is made possible with predictive analytics using AI.
Related Reading: Enrich customer experience at your retail store. Read along to reveal five secret to win your retail customers.
How AI can Generate Additional Revenue
IDC analysts predict that by 2019, 40 percent of retailers will have developed a customer experience architecture supported by an AI layer! In a nutshell, the major ways in which AI can generate additional revenue and help avoid additional overheads and losses are the following:
AI can replace redundant and individual-driven analysis for a retailer

. This process is far more efficient and it ensures consistency across the retailer's stores.

Additionally,

employee theft and paperwork errors

contribute a high figure of shrink to retail profits. For instance, the

National Retail Federation conducted a survey and it turned out that the reason for

more than 50% of retail shrink

, ie, (the difference between the real 'on-hand' inventory and the inventory level recorded in the computer system) is a result of employee theft and manual errors! AI models yield better and efficient results.

Also,

retailers can use AI to predict solutions benefits and functionalities prior to buying it. This way, AI can help reduce risks in retail profit shrinking.

Choosing a consultant that can address the needs of your company can be another major benefit to reap out of AI to reduce retail profit risks. The following concerns can be addressed with the consultant:
How to address constraints like budget, time and personnel? Ask your consultant to provide explanations for the outcomes.

Consider the consultant's skill sets from their previous projects and work experience before you decide to hand over the responsibilities and contract
Related Reading: Does AI have the potential to drive business value across industries? Read through to find how AI is revolutionizing various industries.
AI adopts next-generation solutions that use predictive analytics to capitalize on their data and knowing that 80% of this data is untapped and unstructured is the winning solution! Want to know more reasons why you can undoubtedly bet your company on AI?
Stay tuned to our latest articles and blogs to learn how AI has managed to perform a quantum shift in computing and in generating revenue to successful retail companies!!
Related Post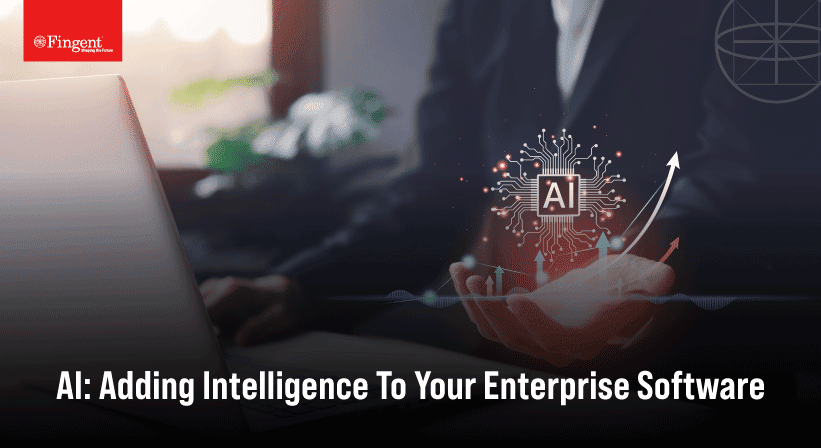 Today's businesses aren't content with revolving orbits; they're reaching out……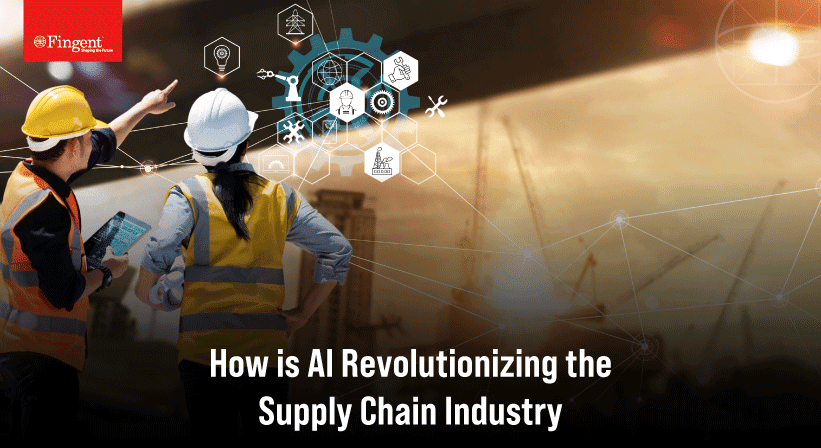 Artificial Intelligence (AI) evolved from a concept of science fiction……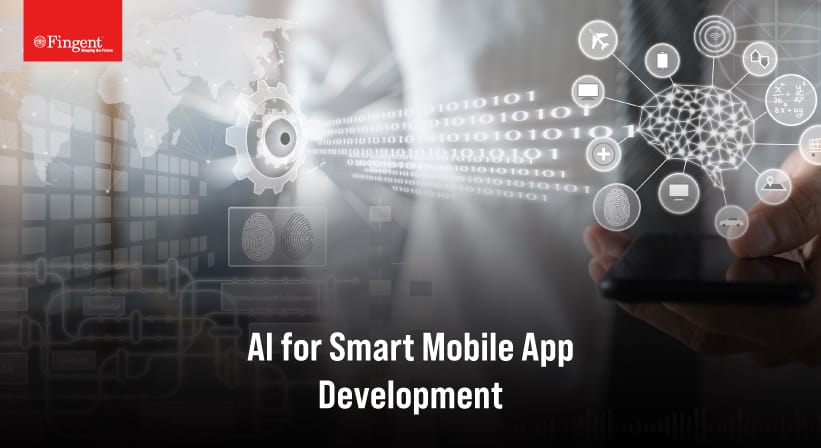 Today we live in a world where machines possess an……