Artificial Intelligence For Intelligent App Ecosystem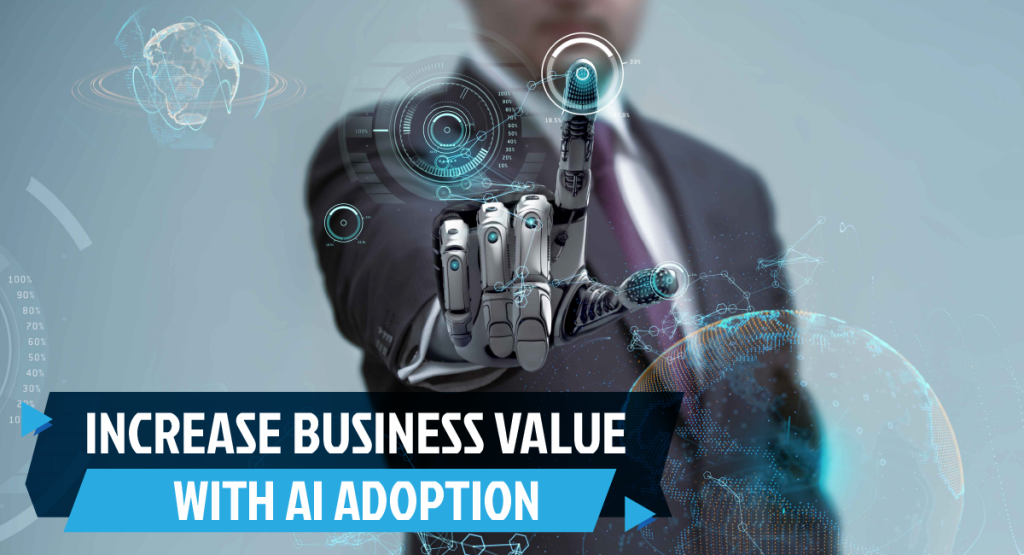 Key Features And Benefits Of An Artificially Intelligent Ecosystem For App Development
Artificial Intelligence is omnipresent in this digital era. Artificial Intelligence and human intelligence work together to deliver numerous solutions at the technological forefront. The global artificial intelligence market size is expected to reach $169,411.8 million in 2025. The leading application development trendsetters such as IBM, Microsoft, and many more global leaders have adopted Artificial Intelligence as an inevitable part of their advancements in bringing up the intelligent app ecosystem.
Artificial Intelligence has its key segments in the market based on Technology and they are Machine Learning, Speech Recognition, Image Processing, and Natural Language Processing along with various other industry verticals.
What is an AI application?
Putting it in simple words, AI is the reason why your smartphone when connected to your car's Bluetooth gives a beep with a message about the traffic conditions and in what time you are likely to reach your destination you often travel to. Artificial Intelligence makes this possible via its pattern recognition skills which it formulates over a period of time, known as machine learning!
For instance, Microsoft has developed a productivity AI application known as 'Office Graph and Delve' of Microsoft Office 365. It collects data and shows only relevant content to users according to their priority. Other examples include:
Voice recognition apps with GPS.

Search engine applications.

Chatbots or AI-enabled assistants.

Personalized shopping applications that make use of Google Analytics.

Financial applications that are both accurate and efficient in calculations and providing results, such as automated advisors, powered by AI.

Autonomous vehicles, drones.

Transport apps powered by AI, Google Maps, etc.

Social Media applications.

Smart home devices that make use of data science like smart voice assistants.

Creative arts such as

Watson Beat

, yet another powerful AI implemented the app.

Security apps that implement Facial Recognition and image processing technologies.
Making Mobile Apps Intelligent With AI
The first quarter of 2019 witnessed over 2.1 million apps available in Google's Play store for Android users. Apple's Appstore was the second largest to have over 1.8 million apps ready for download.
Related Reading: Read on to learn how voice app can enhance your business. 
With such intense competition, app developers are looking for ways to create personalized applications. The solution to this is AI implementation. The role of AI in an intelligent app ecosystem is to make the applications learn the intention of users. Machine learning and Data analysis features form the Intelligent Ecosystem for these applications.
The AI ecosystem increases the efficiency of programs and machines and also allows users to predict user intentions online like their purchasing trends and other social behaviors when they are online. The following are some of the roles played by Artificial Intelligence in an intelligent app ecosystem:
Multi-faceted technology that incorporates machine learning algorithms and deep learning.

Implements Big Data, Neural Networks in its programming.

Predicts user communication and intention online in real-time.

Automates functions.

Can make informed decisions for specific users.

Can create analytics from a history of searches.

Interprets tasks using preassigned commands.

Provides personalization.

Accurate Insights

Perfection In App Development Features

Efficient Ways to Complete Redundant Tasks

Enhanced User Satisfaction

Notifies Important Details making operations easier
AI integrated applications help in improving success rates and also increase app performance. Along with helping machines to mimic humans and its problem-solving capacity, AI has become an inevitable part of app development with its ability to learn, perceive and manipulate data.
AI protects an application user's data. It performs an analysis of the data for identifying user patterns and behavior online in real-time. This data can be used to provide better customer experience and for user engagement.
Role of Artificial Intelligence is also in aiming at generating revenue through efficient user interfaces.
Related Reading: Are you planning on enhancing your business with AI? Here is a guide just right for you.
The Intelligent App Ecosystem: How It Functions
Applications are becoming more intelligent each day. Staying ahead of the game is crucial for app developers with users wanting a personalized experience and much-improved experiences. The following are the latest trends in AI intelligent app ecosystem:
Wider use of machine learning techniques.

Wider adoption of microservices for app development.

A rapid increase of numerous platforms to develop applications.

A rise in the adoption of various machine learning models.
Various layers of technology are involved in the development of artificially intelligent applications. Artificial Intelligence plays a major role in modeling the market dynamics of businesses to a large extent. In addition to creating new opportunities, be it for startups or even for large industrial giants, artificial intelligence provides numerous implications on the development side including the following key features:
1. Customer Experience with machine learning defines an intelligent app ecosystem
Every business needs high-quality data that will suit their specific application needs. So the machine learning models are required by user data specific companies. For instance, for Google, it was the 'search' function, 'entertainment' was defined by Netflix, Facebook for the 'social' amenities and many more such specific intelligent applications.
Many more categories include healthcare, personal assistants, retail, agriculture, sales, security, automation and many more industry verticals. Machine learning along with user critical data have formed the basis of these applications on the artificial intelligence vertical.
Related Reading: Here's how you can redefine your business with AI chatbots.
2. Cross-platform services With The Intervention of New Platforms
There are many cross-platform mobile applications developed on cross-platforms such as hybrid and native platforms. Consider Facebook Messenger and Amazon's Alexa. The added features make it more user-friendly and even beneficial on the sales front. This also becomes simpler for industries to perform when they can deliver their products/ services across such platforms as it is all about adding a new layer of API that connects with the entire existing microservices for authentication and other critical functions. These interfaces, thus revamp the existing applications into macro-services.
3. Machine Learning Models And Intermediate Services For Business-Specific Platforms
Pre-trained machine learning models can be used as plug-and-play for performing functions such as natural language processing, image processing, etc. These are the intermediate services. On the other hand, there are raw intelligence providers that form the building blocks. These two are the major 2 types of industries that provide value to the intelligent app ecosystem.
4. The Big Data Technology Analysis And The Intelligent App Ecosystem
Do you know what Hadoop has contributed to enabling an artificially intelligent ecosystem of app development? The hardware companies that store large chunks of IoT data and other transactional data perform? Well! Big Data Analysis is how businesses keep up with the intelligent app ecosystem.
According to the latest IDC forecast, 75% of the commercial enterprise applications will make use of AI by 2021. This shows that deploying AI for app development will lead your business to have an intense advantage over your competitors in the near future.  To learn more about how you can capitalize AI for your business benefits, get in touch with our custom software development experts today!
Related Post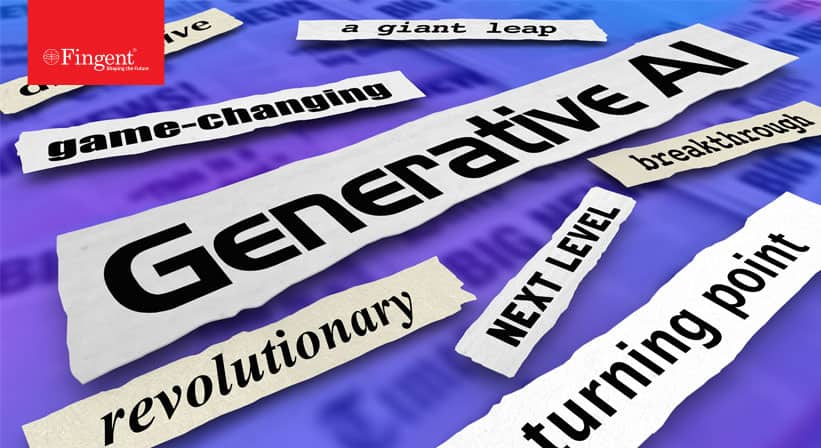 Are you sick and tired of performing the same monotonous……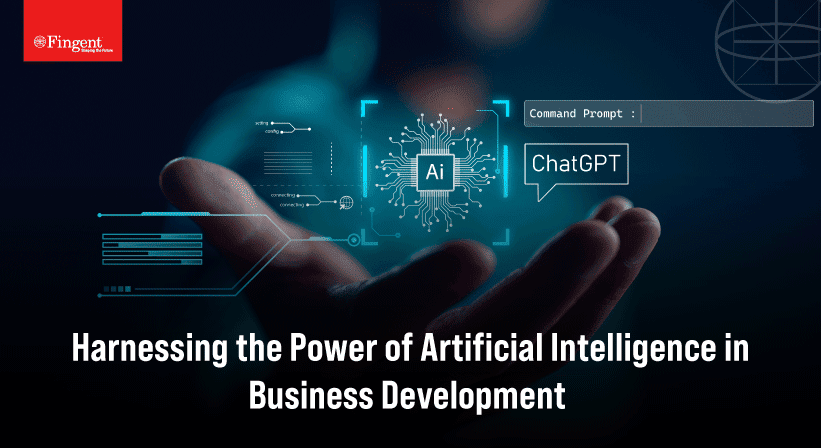 Many of us interact with Artificial Intelligence (AI) on a……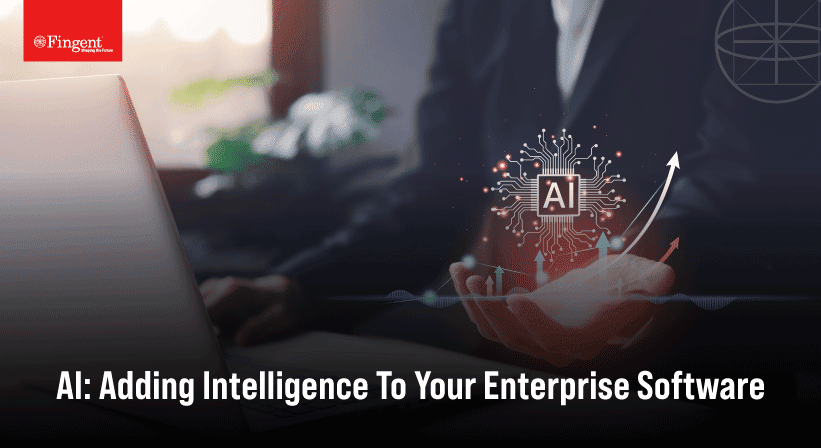 Today's businesses aren't content with revolving orbits; they're reaching out……