Digital Transformation in Manufacturing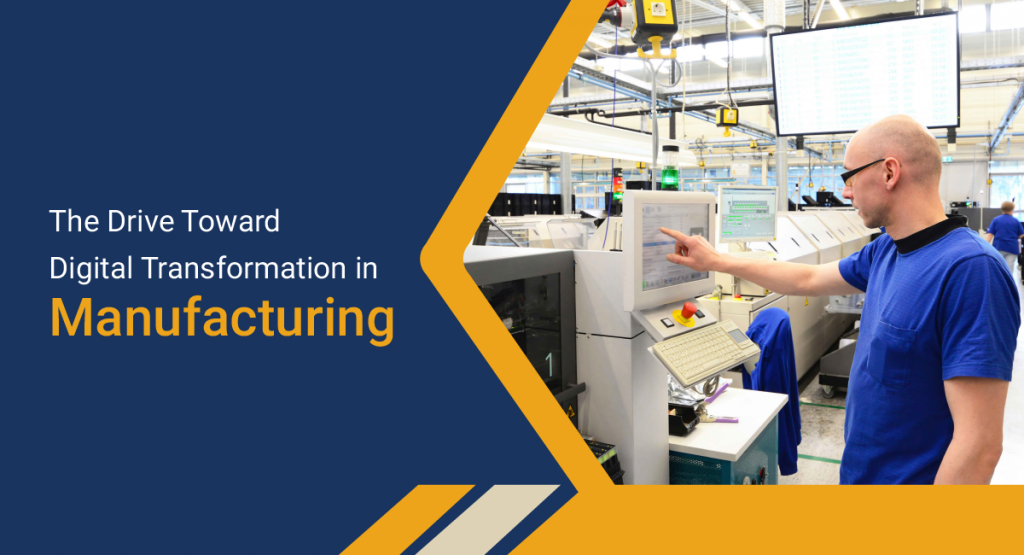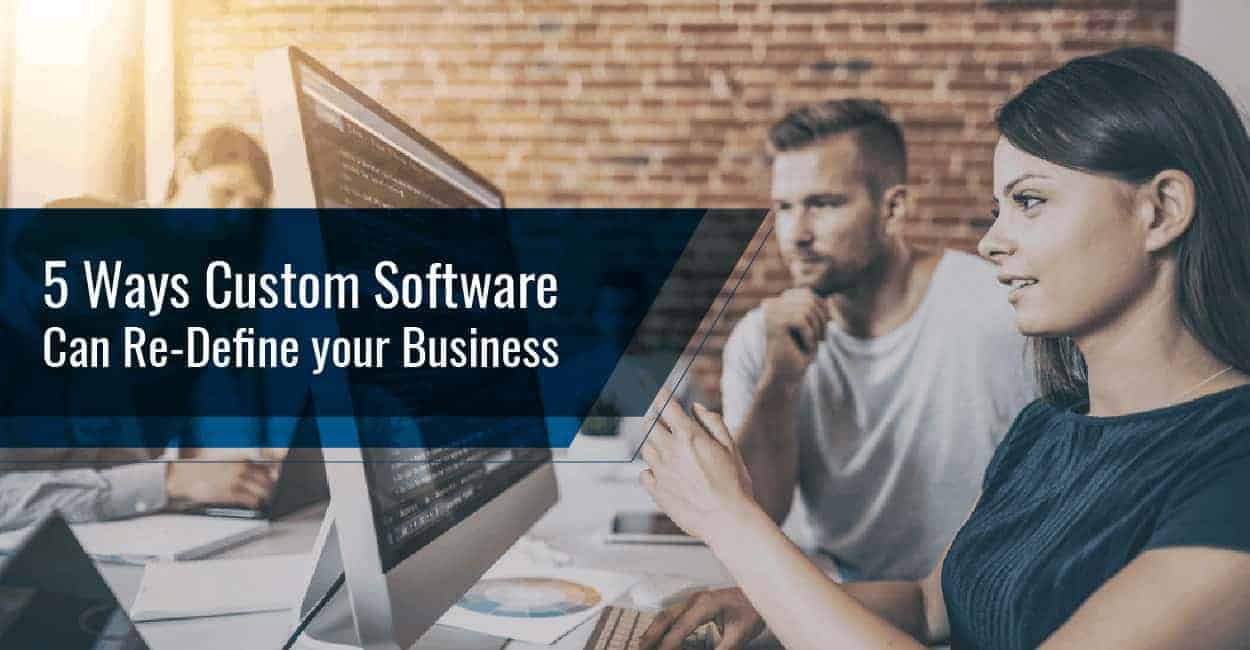 With the Industrial Internet, Industry 4.0, industrial robots and more, the manufacturing sector is seeing sweeping reforms in their processes and core functions. These reforms are making them faster, bigger and better and all of this has been possible because of digital transformation.
Digital transformation has changed the face of the manufacturing industry. From behemoth machinery and an army of workers, manufacturers have transformed themselves to a sleek, modern and more efficient entity. This blog will explore how digital transformation has made that possible. We will also see the most important digital trends in the manufacturing industry.
The Importance of Digital Transformation in Manufacturing
Change has been constant in the manufacturing industry. Right from the Industrial Revolution of the 1700s to today's Industry 4.0, the manufacturing sector has had to adapt to the changes in political climates, economic upheavals, and technology. As technology fast forwards in our times, it is imperative that manufacturers keep up. The only way they can prepare their businesses for the digital revolution of our day is through digital transformation. Here are a few ways in which digital transformation is benefitting the manufacturing industry.
1. Keeping up with Customer Demands
A recent Harvard Business Review study of 75,000 people, showed that the most important factor in building customer loyalty towards an organization is the reduction of effort. Be it in collecting information on products, customer service or getting their needs met faster and more effectively, customers value the path of least effort. This is where the speed of innovation comes in. Manufacturers need to create products that are software-enabled and connected, and they must do this before anybody else!
A digital factory design where development, production, and other cycles aren't siloed is imperative to this. Digitalization makes it possible for all these cycles to work in tandem and innovate much faster.  The vision of a "smart factory" is that it can make critical product decisions about customer demand, design, material selection, scheduling and pricing, all in one process. This would speed up innovation, create personalized products and enhance the overall customer experience exponentially.
2. Refining Processes
Manufacturing is largely a process-driven industry, so there is an incredible amount of focus on process refinement. Digital transformation makes this possible in many ways. Automation of processes is a major step in that direction. This reduces manual errors, helps automatically detect production inefficiencies, allows for the pre-testing of new ideas more economically and helps optimize the performance of workers.
Predictive disruption analytics, KPI monitoring, and other digitally enabled tools help in refining processes as they are happening. This allows manufacturers to identify weaknesses and make improvements quickly. Machine Learning enables instructions and intelligence to be built into the machines as they are developed and deployed. As these machines are intuitive, they learn from the environment and aid in the continuous process refinement.
3. Revenue Gains and Cost Reduction
A PwC survey of over 2,000 participants from companies in nine major industrial sectors and 26 countries, predicts that Industry 4.0 will drive $493B in revenue gains and $ 421B in cost reductions globally by 2020.
These numbers are realized by the many opportunities brought in by digital transformation. The digitization and integration of vertical and horizontal value chains help bring a cohesive focus to the organization's processes and production. The creation of new digitized products with analytical capabilities and integrating new methods of data collection and analysis helps manufacturers understand and cater to the needs of customers more effectively. Disruptive digital business models allow for a more agile approach throughout the organization and thus optimizes performance and cost. All this and more contribute to significant cost reductions and an increase in revenue.
Digital Transformation Trends in Manufacturing
Different technologies have opened up a wide area of possibilities in the manufacturing industry. Here are 3 Trends that are doing wonders in the manufacturing space.
1. IoT And Industry 4.0
61% of enterprises say that the "Internet of Things (IoT) plays a role in their digital business strategies with manufacturing and high-tech leading all other industries." The manufacturing industry is evidently recognizing the critical impact of IoT in gaining a competitive edge. In 2016 alone, IoT, accounting for more than $178 billion in revenue. There are many avenues where IoT has helped streamline and simplify manufacturing processes. It is also a key component of Industry 4.0 and enables connected devices. This allows for the streamlining of internal operations and the optimization of products and operations through insights from the cloud.
Industry 4.0 has also made possible the trend of mass customization, which is characterized by a better and more effective response to the demands of customers. Connectedness and mobility have led to faster innovation and response. Logistics and supply chains have also benefited greatly from this connectedness.
Related Reading: Find how IoT is reshaping industries. 
2. Machine Learning 
Machine Learning has elevated the processes and operations of the manufacturing industry in many ways. A PwC study entitled Digital Factories 2020: Shaping the future of manufacturing showed that the adoption of machine learning and analytics by manufacturers to improve predictive maintenance is predicted to increase in the next five years by 38%. Advanced machine learning algorithms are able to identify and implement improvements in processes and operations, thus leading to reduced costs and increased revenue.
A study by The World Economic Forum (WEF) discussed how manufacturers are recognizing the ability to combine emerging technologies including IoT, AI, and machine learning to improve asset tracking accuracy, supply chain visibility, and inventory optimization. Thus, in various ways, Machine Learning is greatly contributing to lowering the cost of production, improving the speed of innovation and operations and enhancing the customer experience by accurately identifying and meeting customer demands.
Related Reading: Check out this infographic to learn more on the disruptive innovation: Machine Learning.
3. Advanced Robotics
Robotics is no more confined to the realms of accomplishing repetitive assembly line tasks. Robots are now intuitive, trainable and have the ability to mimic human attributes of dexterity and critical thinking. This makes them a formidable force in manufacturing.
Robots with advanced sensors and collaborative ability are now being deployed in hazardous environments to collect information and data pertinent to the manufacturing industry's needs. This contributes greatly to providing safe working environments for humans. Apart from the physical robotic machines, Robotic Process Automation (RPA) has also grown in importance. RPA goes a step above and beyond physical tasks and replicates human thinking ability and transforms processes and operations to the next level. Recently, the term 'cobot' was coined by professors at Northwestern University in America. This underlines the significant progress in Robotic Process Automation (RPA) where robots are now able to collaborate with humans in the workspace.
Related Reading: Read on to know how robotic process can help accelerate business growth.
Owning Digital Transformation
There can be no doubt that digital transformation is the way to go if manufacturers want to keep up with competition and stay relevant. Capitalizing on these digital trends for your business need not be a daunting task. At Fingent, we help manufacturers make sense of digital transformation and adopt it successfully. We can help you make a success of your digital transformation. Get in touch with us and see how.
Related Post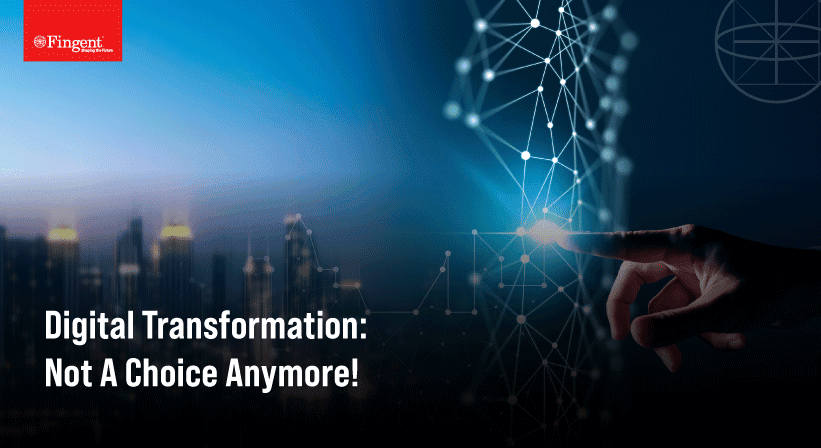 Today, technology seamlessly weaves its way into every aspect of……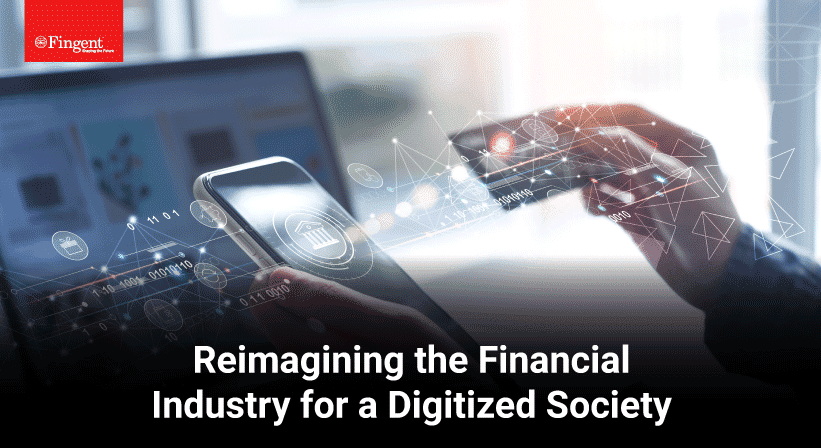 Digital technologies are evolving at an unprecedented rate. Major innovations,……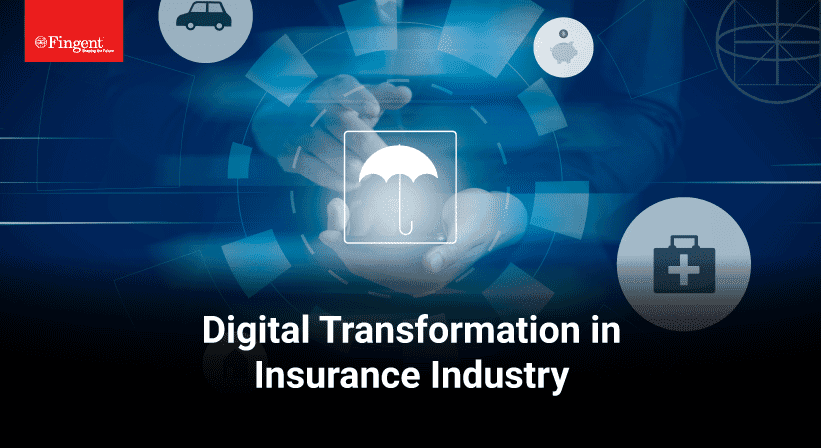 How the insurance industry delivers service has evolved significantly in……