How Legal Aid Software Helped an Organization Streamline its Legal Services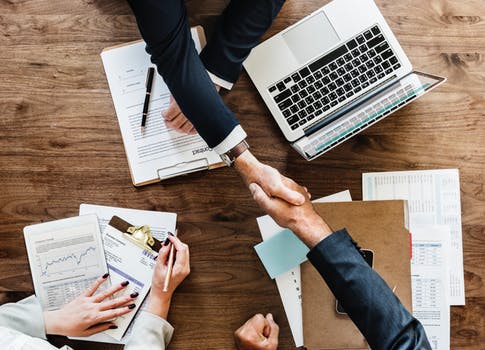 Legal matters usually involve a lot of hurdles, especially among the underprivileged sections of the society. The hassles involved in legal proceedings such as terminologies, documentation and costs put the underprivileged outside the line from getting access to legal services.
The Legal Services Corporation (LSC) in its Report of The Summit on the Use of Technology to Expand Access to Justice states there is a large indifference in the way Americans get access to legal care. Justice systems cover the needs of only 20 percent of the low-income populations across the country.  
So, how does society get rid of this disparity existing in access to legal services? The LSC report provides us with answers, which is by inculcating technology in the form of an integrated service delivery system to bridge the gap and make civil legal services available to all citizens equally.
By identifying legal aid technology as a major tool in narrowing the gap, legal services can orient themselves to adopt this model and cover the needs of all. Expert systems, remote service delivery, mobile technologies are some ways that can bring legal aid into the hands of the underprivileged.
Adopting technology in legal services is becoming the need of the hour. The legal side has already adopted technology such as with the digitization of court resources and the use of analytics in law. Meanwhile, legal service firms that used technology have improved accessibility among all sections of the society such as the case with one of our client.
The Case of Legal Aid of Nebraska
One of our clients was Legal Aid of Nebraska (LAN), a non-profit law firm committed to providing free civil legal advice and assistance to the underprivileged people. In operation since 1963, Legal Aid of Nebraska has been helping low income and illiterate people from surrounding counties by giving them free civil legal services. Their service extended to diverse areas of the legal side from consumer and family law to tax and power of attorney.
What LAN Needed?
As a legal services firm dedicated to the ideal of equality of all in getting law services, LAN was in need of a solution that will make available its services in a simplified form. Devising a solution to help low income and illiterate people avail the benefits of law and deal with the legal formalities easily.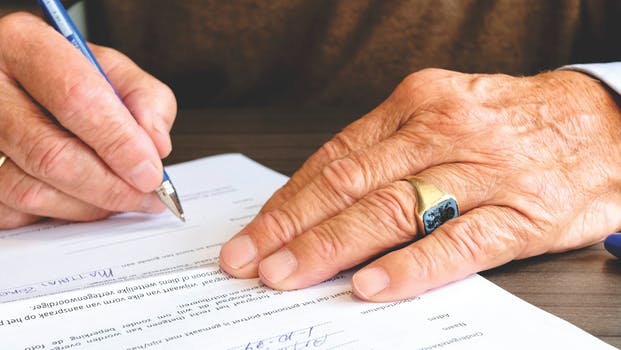 LAN pitched forth the idea of a web-based solution that aids underprivileged litigants thoroughly understand the case, fill up forms, and have a proper communication with the personnel to help guide them through the hassles involved in legal matters.
The legal team at LAN approached Fingent with the aim of developing a web-based self-help interview system. They proposed that this system could make the law accessible to everyone irrespective of their education or social background by guiding them readily through complex legal procedures.
Fingent's Novel Approach
What Fingent did was to conceive a solution that could provide valuable assistance in legal matters to a diverse low-income population. With this objective, Fingent proposed building up a knowledge base that can address the queries of Self Represented Litigants' (SRL) related to different areas of law.
Alongside that, Fingent undertook a detailed study about the main difficulties that litigants face while filling forms and other legal procedures. We collected and analyzed sections of the forms to create detailed metrics and identify areas where the users abandon them.
Fingent envisioned a solution for LAN that improved the overall accessibility of its legal resources. It meant simplifying the legal processes and making available legal services, resources and solutions to the litigants in real-time.
Fingent's Solution – An Expert System that Simplified Legal Procedures
By conforming to the needs of Legal Aid of Nebraska, Fingent developed an expert system that makes it easier for their personnel to create and conduct interviews. We included the findings from our own analysis while designing the system to uphold accessibility and eliminate common issues.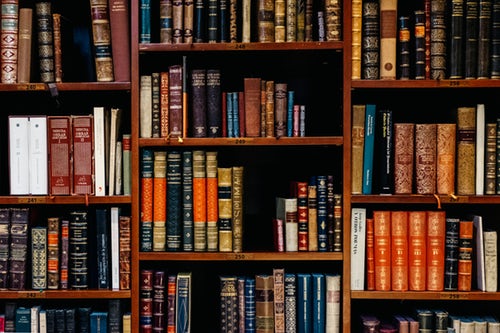 The web-based solution developed actually simplified the legal interview system. Moreover, Fingent created a statewide triaging portal for LAN that gathers data from a user having a legal issue. The advanced algorithms in the expert system can then direct the user into the suitable legal resource.
Fingent's expert system enabled the litigant to obtain the right legal information related to matters such as:
Civil cases in the courts to defend or prosecute

Obtain legal help via an online application

Get referrals to specific community agencies
Technology and Access to Justice
Need help understanding how technology can save money and reduce hours spent in your legal practice? Talk to us.
Get A Free Quote! 
Salient Features of Fingent's Self Help Expert System
The expert system receives the nature of the legal issue and the user, its complexity as well as the knowledge and capacity of the user. The system then generated a referral for that particular user through an array of questions and other forms of data collected.
At the legal forms endpoints, the system will present questions to the litigants, which upon answering fills up the blank areas in a legal form. The litigants can then obtain these filled forms, either via email or as a pdf file available for download.
After this is done, it directs the user to give them the right solution in the form of plain or visual information, fact sheets, referral sources, LAN intake, and a form builder.
Some of the salient features of Fingent's self-help system are:
Pinpoint legal issues based on the interview or data collected

Ascertain whether the litigants are eligible for legal assistance and guidance

Provide a user with legal resources and guides pertaining to the case

Guide litigants in filling legal forms

Connect self-represented litigants with LAN's legal services intake system
Related Reading
Law, Technology and Access to Justice. Read how technological innovation in legal services can help legal aid organizations streamline its services 
here
.
Helping LAN Bridge the Divide – Making Legal Services Accessible to All
Fingent worked upon LAN's requirements and developed an online system that could serve the legal needs of illiterate and low-income people. It essentially bridged the gap between our client and the underprivileged by enabling them to provide expert legal assistance with ease.
We believe in providing our clients with a system that not only could help them make their service accessible but is self-sufficient and adaptable according to the capability of the users.
Fingent conceived a solution that LAN could implement as a first step to help them deliver their services on a wider level across the state to address the legal needs of those deprived of them.
LAN derived exclusive benefits from the web-based system developed by Fingent. Some of them include:
Simplification of the entire process in which a litigant files a case or seeks information.

Helped LAN personnel effectively manage their time and focus on crucial legal areas of their litigants.

45 percent of the clients of LAN reported that they took less than 10 minutes to complete the interview and fill forms.

60 percent of litigants felt that the system guided them effectively in knowing about their legal problems.

Simple and uncluttered interface gave litigants more ease and comfort when it comes to understanding legal procedures.
Fingent, with its wide expertise in developing legal service management software for over a decade was the perfect partner for Legal Aid of Nebraska. Our global client base has benefitted from our state of the art software solutions that transformed business processes and drove efficiency.
As a legal technology services provider, we applied that same level of commitment and expertise with LAN to deliver them a dependable solution, which they can leverage for fulfilling their aim of delivering free civil legal assistance to the underprivileged without any hassles.
Download Our Case Study
Refer our case study to learn how we helped Legal Aid of Nebraska simplify complex legal procedures for self-represented litigants. Download the case study 
here
.
Just as legal firms that use such knowledge-based software solutions have availed its benefits, technology has also touched upon other forms such as legal services case management software. Aside from serving the clients, legal aid survey software have helped legal organizations to effectively manage the procedures and assist the litigants accordingly.
By using a law practice software, legal firms were able to devise effective methods to train their personnel. Criminal legal aid billing software helped manage the fees incurred by their clients whereas a legal services accounting software could simplify the financial aspects involved in legal procedures.
Numerous technological innovations in legal services like the legal files document management system, law practice software, criminal legal aid billing software,  legal services accounting software is also widely used. This has indeed benefited legal service firms to simplify their procedures for their team as well as their clients.
Related Webinar : Disruptive Innovation in Legal Services [Source: Deakin Law School Conference]