How Robotic Process Automation Is Revolutionizing Industries?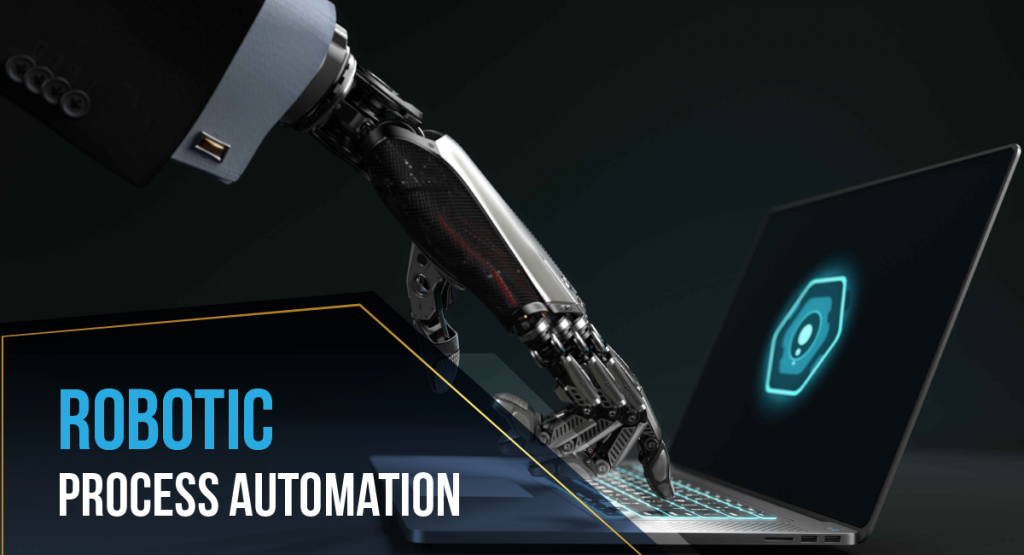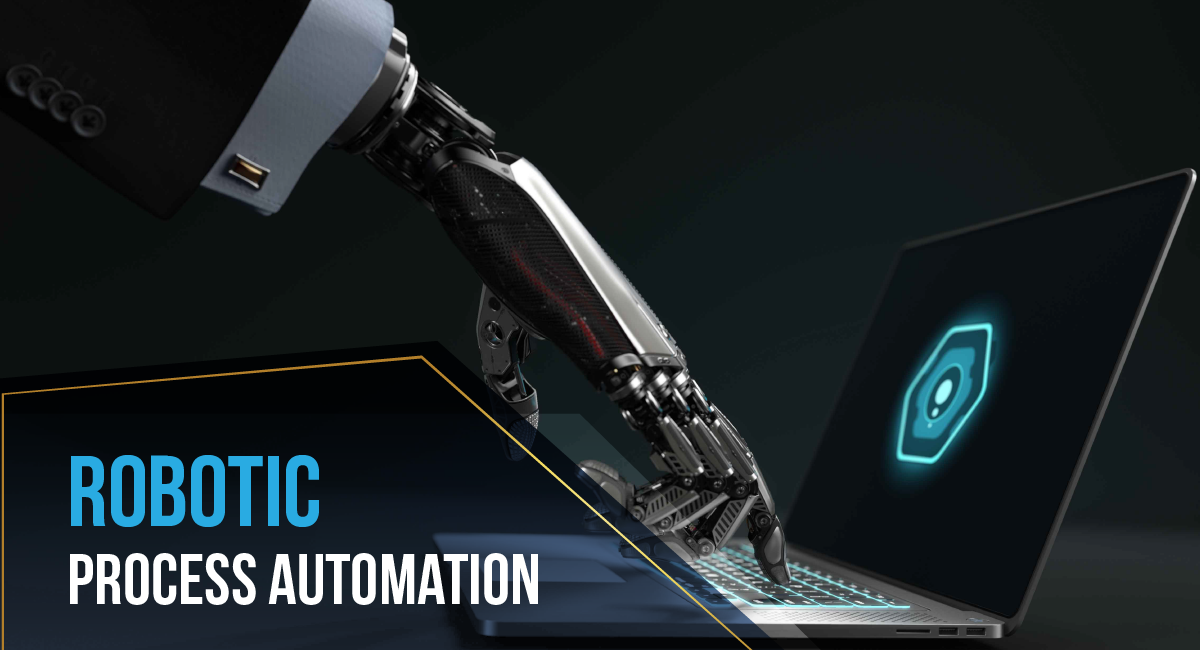 Robotic Process Automation Reflecting The Banking, Insurance & Logistics Industries
Robotic Process Automation is the fastest-growing segment of the global software market. Using this technology, companies can fast-track their digital transformation initiatives. Although RPA is useful in all industries, the biggest adopters of this technology are banks, insurance companies, and logistics. These companies traditionally have numerous legacy systems and choose RPA solutions to enhance or replace manual IT processes. This article discusses how Robotic Process Automation is revolutionizing the banking, insurance, and logistics industries. First, let's consider what is Robotic Process Automation.
What is Robotic Process Automation?
Robots have fascinated humans for a very long time. From the futuristic robot Maria from the movie Metropolis in 1927 to this day of AI sci-fi, the possibility with robots is a topic of endless discussion. Interestingly, though, this word "robot" in Robotic Process Automation (RPA) does not involve a physical or mechanical robot. Instead, it is a software running on a virtual or physical machine. Aaron Bultman, director of Product at Nintex simplified the expression saying, "RPA is a form of business process automation that allows anyone to define a set of instructions for a robot or 'bot' to perform." 
How to accelerate your business growth with Robotic Process Automation
According to Gartner, RPA grew by 63% in 2018 and continues to be one of the fast-growing technologies in many industries! RPA lets companies automate current tasks as if a real person was doing them across systems and applications. It interacts with each system just as a human user would interact. This does not require complex system integration. These functional RPAs are virtual workers and execute rule-based information processes, enhancing efficiency and accuracy. Additionally, it is easy to model and deploy. Let us consider the three specific industries where RPA is most beneficial.
RPA in Banking
The banking industry is completely process-oriented. Every activity is done meticulously to avoid errors in processing. The repetitive nature of the job and the high probability of human error could cause mistakes that might prove very costly. Therefore, in the recent past, leading banking institutions have started using RPA to minimize errors. According to a report by KPMG, RPA will perform almost 75% of the existing offshore jobs, which could save operational cost. 
Scalable Benefits of RPA in the Banking Industry
Mortgage Lending.

RPA can enable the banking industry to meet loan quality and cost concerns head-on. Automation of repetitive and time-consuming manual tasks will free up your team to focus on the more important details of loan applications. It speeds up the work, increases revenue. enhances customer experience, reduces operational costs, decreases risk and improves compliance. 
Compliance and Risk Management.

It enables the banking industry to automatically integrate and aggregate compliance information into business processes, streamlining the required work while reducing expenses. RPA eliminates the need for manual regulatory monitoring and data collection. It can empower risk management and compliance teams. It enables banking industries to avoid costly fines and damages to reputation. It provides accurate and complete information.
Customer Service and Support.

RPA ensures the longevity and loyalty of your customer relationship and the future of your bank. It helps you engage customers in real-time. It automates customer service activities so the customer is not waiting endlessly. It increases the productivity and efficiency of the team. 

 
Related Reading: Check out these 5 simple hacks on using banking mobile apps safely. 
RPA in Insurance
An insurance company receives hundreds of claim requests. Validating each request and handling them is not only a herculean task but also a painstakingly slow manual process. The entire process of the claim takes several days. Because this is a costly and time-consuming process, the company risks losing customers. To prevent further damages, insurance companies are now relying on RPA to help them improve operational excellence and reduce costs.
Scalable Benefits of RPA in the Insurance Industry
Improves customer service because RPA effectively reduces the turnaround time in resolving customer issues.

Processes and workflows could be tracked and recorded at each phase. This reduces staff workloads and improves process efficiency.

Reduces the

processing time by 40-80%

.  This frees up the team to focus on more important activities such as acquiring new clients.

Reduces errors made during data entry

significantly.

Speeds up and organizes the processing of claims through a systematic underwriting process.

Based on the demand, intelligent bots can scale up or down, which delivers consistency in service and operational efficiencies.

Improves audibility and operational risk management due to the accuracy level of RPA.

The time for the cancellation process could be reduced by one-third.
Related Reading: Here's how machine learning is accelerating paperless offices for legal firms. 
RPA in Logistics
The logistics industry depends on several processes to facilitate the proper distribution of products, materials, and services from B2B or B2C. The need for an intelligent logistics system increases as the industry along with competition advances every day. Here's how the RPA can contribute to the logistics industry:
Scalable Benefits of RPA in Logistics.
Better data management and customer service.  

Negative experiences and a multitude of errors with logistics providers are causing customers to lose their trust in online shopping. With the benefits of automation and digitalization brought about by RPA, logistics providers no-longer need to rely on huge amounts of paperwork, which was the underlying cause for errors and poor customer service. Logistics companies are enabled to manage real-time monitoring of flow and resources, availability, costs, staffing, transportation, suppliers and so on more efficiently. 

Improved work safety for employees.

Through the use of automated machines in unsafe environments and the reduction of repetitive stress in manual tasks,

work injury

has been dropping steadily with the aid of RPA. This results in savings in terms of injury compensation and loss in reputation. It can also increase productivity, improve employee satisfaction and loyalty, and increase their efficiency.

Improved efficiency and precision.

RPA can help logistics companies easily manage the supply chain processes more efficiently. The anticipatory logistics system helps companies gauge the demand from their customers and adjust their production volume accordingly. It can help in managing and analyzing huge amounts of data within seconds, resulting in fewer human errors, faster deliveries, and fewer errors in delivery.

Cost reduction.

Fewer errors from human decision-making result in cost savings for logistics companies. Also, RPA reduces the need for human workers, which results in fewer paychecks and more profits. Where workers are still needed, it can raise their productivity, margins to a whole new level. It improves customer satisfaction and creates a safer work environment for the workers.
Related Reading: Know more about how AI is reshaping the supply chain and logistics industry.
Empower Your Business With RPA 
According to Global Market Insights Inc., the RPA market is expected to reach $5 billion by 2024. It is increasing capabilities and improving performance while reducing costs in several industries. Fingent Technologies has been one of the top software companies empowering industries globally with robotic process automation capabilities. Give us a call and let us discuss how we can transform your business with RPA.
Related Post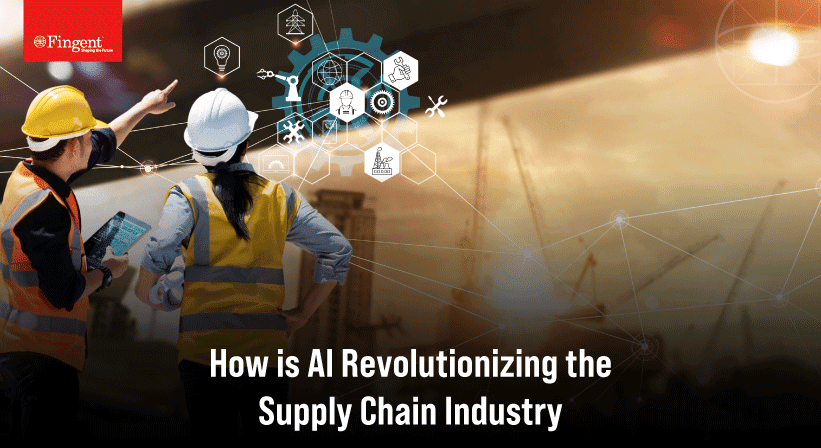 Artificial Intelligence (AI) evolved from a concept of science fiction……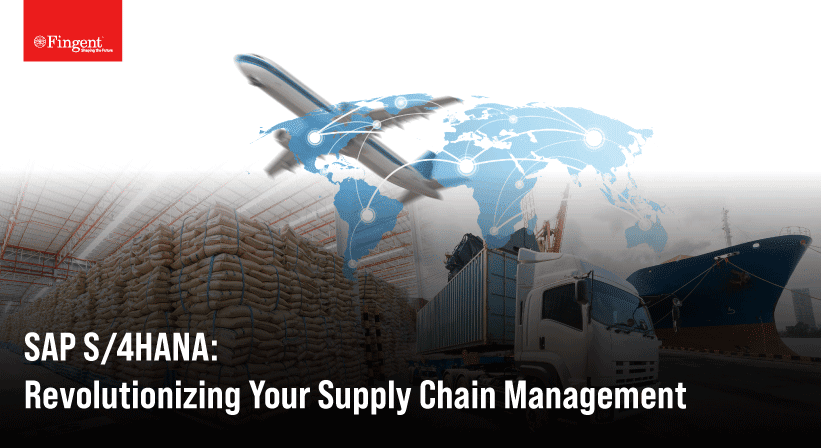 SAP S/4HANA is a catalyst for business success, weaving its……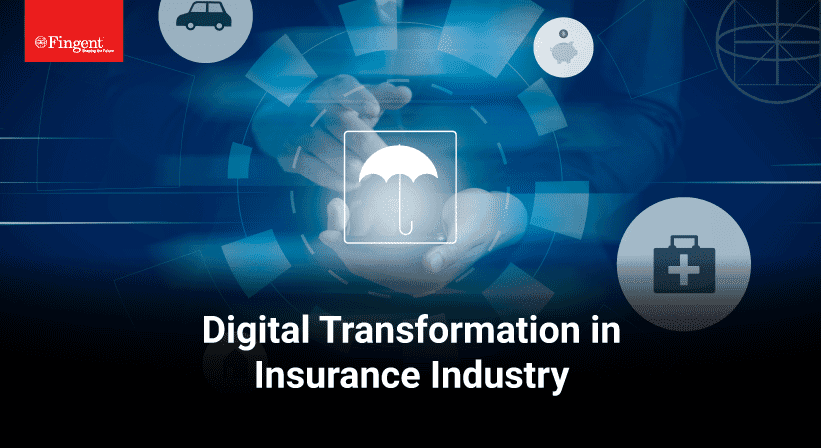 How the insurance industry delivers service has evolved significantly in……