Machine Learning To Accelerate Paperless Offices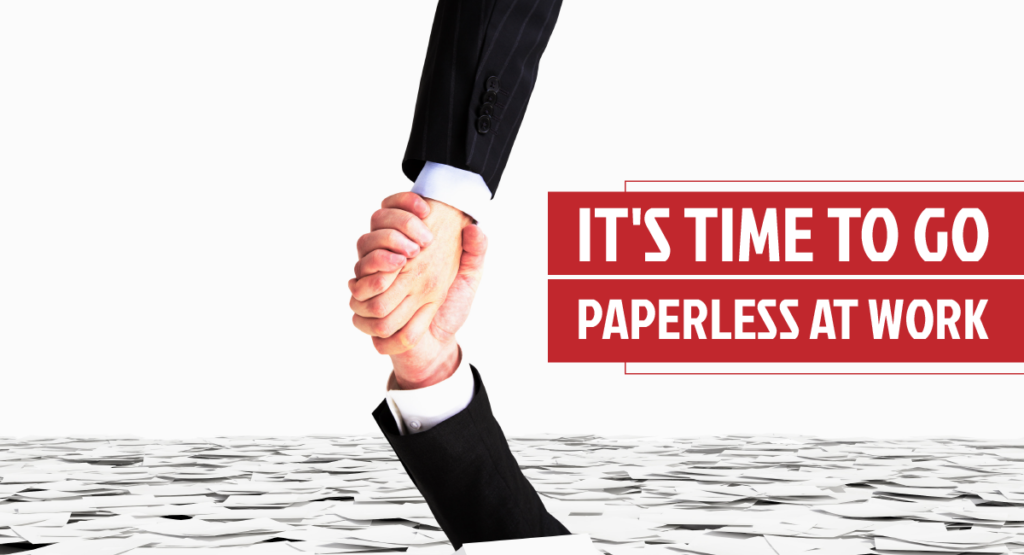 How Machine Learning Edges Us Closer to Paperless Office?
Paper! Paper! Everywhere! Until recently you couldn't imagine an office without paper. But today, Machine Learning allows you to print, sign, fill and scan digitally. It eliminates the hassle of handling multiple paper documents and helps organizations in converting to a paperless office.

In this blog, we will discuss how ML is influencing the modern workplace, the importance of paperless office and the industries which are seeing a tremendous impact through paperless technology.
The Role of ML in Achieving a Paperless Workplace
Machine Learning (ML) which is a subset of Artificial Intelligence (AI), is a science of software application where the program can learn to provide accurate outcomes without detailed coding. Through reinforcement signals, the software is able to "learn" the best possible approach to achieve the desired goal. Machine Learning algorithms are being trained to take on collaborative business processes and workflows for automation. This enables employees and the organization to go digital.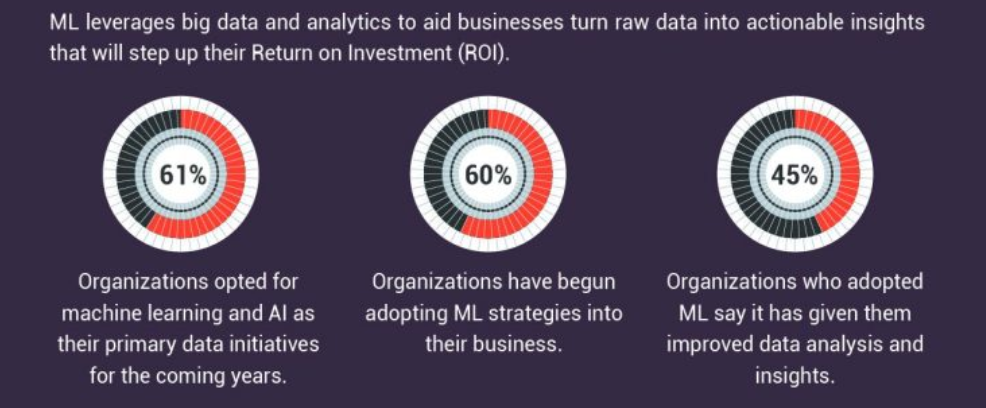 Machine Learning replaces huge filing cabinets and the laborious process of searching for the right information. To find information easily, to collaborate and manage a business more effectively, ML uses powerful search and discovery tools. Since computers have the ability to process calculations, scan large amounts of data, and assess probabilities in a matter of seconds, Machine Language (ML) is proving to be an extraordinary innovation that will greatly impact the workplace. Let us consider some aspects of office organization and how ML is superior to the traditional paper workflow. 
Related Reading: AI and ML are revolutionizing software development. Here's how!
Efficient Document Organization
You save time in searching for documents. Information is readily accessible to all employees. Restricting access to confidential documents is made easier. You could access digital documents from anywhere which facilitates remote working. The origin of digital documents can also be traced easily.
Customers are often concerned about data protection. This requires that companies provide greater security beyond paper shredders and locked filing cabinets. The digital format offers greater document security. Since it is inexpensive to create backups, it is easier to retrieve lost or stolen data. 
Research estimates that an office worker makes more than 60 trips per week to the printer, fax machine, and copier. Digitizing documents eliminates those trips as well as the need to buy expensive equipment and pay for their maintenance. This has a direct impact on reducing operating costs. Digital documents could be sent across by electronic mail, saving postal costs. 
A paperless office software frees up space. Companies now can archive everything on private company servers or in the cloud. Jonathan Velline, executive vice president for ATM banking and store strategy at Wells Fargo, talks about the benefits achieved by utilizing paperless document management tools and wireless devices: "It's a very efficient use of space for us. In a 3,000 square-foot store, we would have an area for full-service banking and a separate area for self-service banking. Here we fit it all in one place." Having a fully integrated paperless system, employees don't have to have designated offices. Mini work areas inside the store are more than enough to digitally access customer information and any other details required. This way, Wells Fargo, reduced their office space to three times smaller than the average location.
Related Reading: You may also like to take a look at the top AI trends of the year!
How has Machine Learning Helped Industries to Go Paperless?
Machine Learning has found application in many industries and has helped them in going paperless. Let's consider three such formerly paper-heavy sectors – legal firms, the automobile industry, and the insurance sector:
Legal firms
ML facilitates greater efficiency and productivity by allowing a lawyer to shift his focus from labor-intensive tasks to core functions like counseling, analysis, and advocacy. Since it is capable of eliminating the laborious process of managing and reviewing boilerplate documents within legal contracts, it allows time for attorneys to appear in court, advice their clients, and negotiate deals. ML can also generate alerts to provide advance notification regarding crucial dates in contracts, such as renewal dates. It can reduce the overall cost of litigation in many ways. It reduces the amount of time a lawyer spends on proofing a document and helps locate relevant information quickly. Use of computer algorithms also helps an attorney identify relevant information that is buried in electronic documents. ML is further equipped to provide a paper-free trial for legal firms. 
Automobile industries
Machine Learning enables machines and devices to replicate the way humans learn. This has enabled great strides in the automobile industry in terms of supporting a paperless office. Machine Learning is also capable of generating highly sensitive autonomous systems that can speed up the process of filing claims if an accident occurs, eliminating the time consuming and paper-heavy process of filling up elaborate forms.
With ML algorithms, the automotive industry is set to have various features like automatic braking, pedestrian, collision avoidance systems, and cyclists' alerts. It also supports dealers and manufacturers by enabling a paperless update of the vehicle's firmware. Through the cloud, a diagnostic system can communicate any problems by sending performance data directly to the manufacturer or schedule repairs. 
Insurance
Insurers are using Machine Learning to boost customer service, increase their operational efficiency, and even detect fraud.  ML can improve the process of insurance and automatically move claims through the system. With sophisticated rating algorithms, companies are able to fit in most risks as long as they find good pricing. ML can support agents in classifying risks and calculating accurate predictive pricing models. Tools powered by ML, help consolidate volumes of highly varied data such as membership and provider data, insurance claims data, benefits, and medical records without the use of paper. These solutions can process and structure data with insights leading to a higher quality of care, costs reduction, and fraud detection.
Insurers can draw insights from data about behaviors, individual preferences, lifestyle details, attitudes, and hobbies to create personalized products such as loyalty programs, policies, and recommendations. 
Machine Learning- Deciphering the most Disruptive Innovation : INFOGRAPHIC
Go Paperless Now!
The call to move to a paperless office is getting more urgent every day. To make this transition easy, we can help your organization reap the best benefits of Machine Learning.  Give us a call and let's talk!
Related Post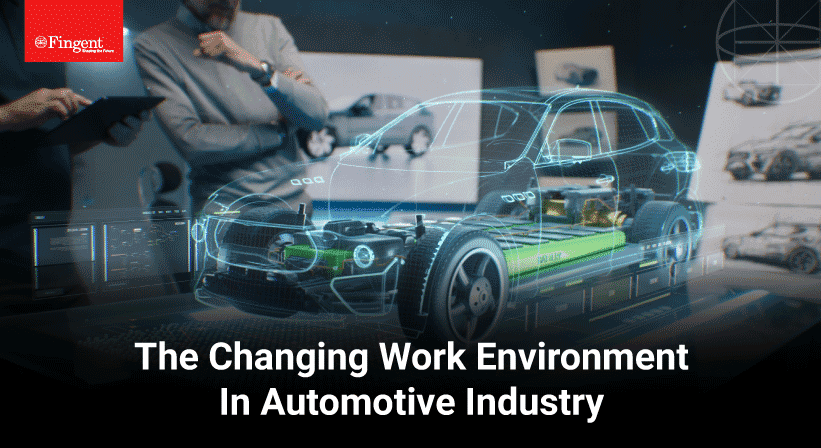 The automobile industry is one of the largest sectors in……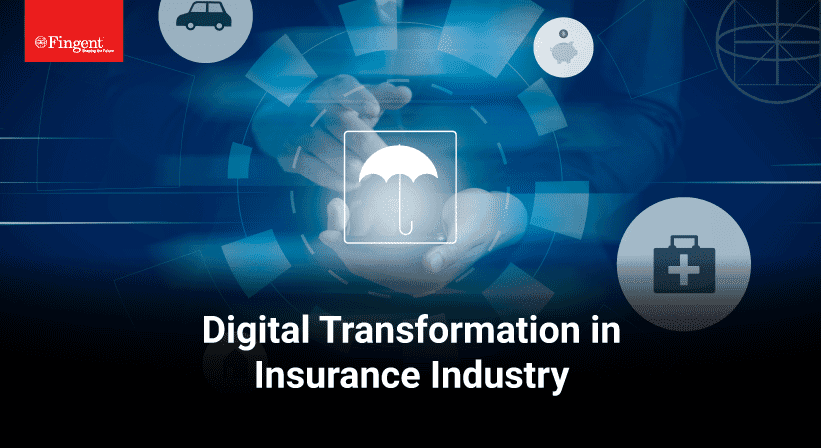 How the insurance industry delivers service has evolved significantly in……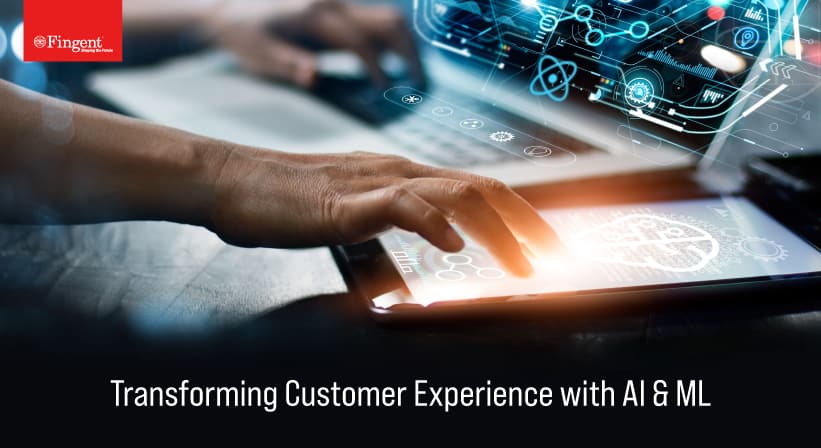 No longer the stuff of science fiction, artificial intelligence (AI)……