Proactive Service Delivery: Tips to Get Started

For how long have you been in the field service industry? For a considerably long time I'm assuming.
In that case, you might have a fairly clear idea of where customer expectations are headed. You might even have gone over some of the overwhelming numbers on the level of service expected from providers like you, in the coming years.
If you haven't already, well, according to a report by the American Express, about 35% of customers believe that companies who provide "excellent customer service" have "earned their business" and about 25% of them were found to place a high value on excellent customer service. For more interesting facts on this, read Is Your Business Ready for the Next Generation of Customer Service?
In our previous blog, we had discussed the importance of being proactive in field service and how much of a positive impact it can have in your business.
So now that you know that it is indeed going to be a matter of survival for you in the near future, here we have some pointers for you to get started on the major shift.
First off, you need to know that it doesn't have to be an expensive or time-consuming process. You are simply putting your customers first, as the bottom line of your proactive strategy. And we all know, it will be beneficial to your business, without a doubt.
Secondly, you need to make a few changes in your "online presence".
Increase your availability: This does not mean just leaving a contact number on your website and addressing issues as and when they come. It means you should make yourself completely available to be contacted by your customers across a number of channels apart from your website, like email, phone, and most importantly, the social media. This makes it possible for customers to contact you whenever they want and through the channel of their choice, making your service much more effective.
Provide the basic help: This means that you would be allowing your customers to help themselves on small issues. You can do that by putting up an an FAQ page on your website or by providing a step-by-step guide on how customers can fix certain small issues themselves. More like a DIY guide. This in a way empowers them, which can work to your advantage ultimately.
Now let's get into the steps:
Engage in the Conversations about you on Social Media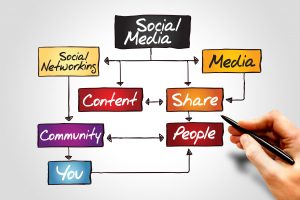 Let's face it. Whether you like it or not, your customers are going to talk about you, either in private or through the social media (which is the case oftentimes). Now, when they do talk about you on social media channels like Twitter and Facebook, you need to pay attention and see it as an opportunity for you to delight your customers, regardless of whether the conversation is in a good context or a bad context. Engage in those conversations and try addressing more of your customers' needs.
For example, Morton's Steakhouse, one of the best steak restaurants in the world, found on their Twitter feed that one of their customers – a popular blogger, Peter Shankman had mentioned them in his tweet, suggesting they deliver a steak to him when he landed at the airport.
And believe it or not, waiting for him at the airport was a Morton's employee, with his steak!
That's the kind of service that delights customers.
This is how you can possibly address positive comments or just wiggle your way into delighting your customers through random comments as well.
As for negative comments or complaints, you could respond by apologising first and then go on to explaining how or what you can do to fix the issue.
Ask for feedback and make sure everything is ok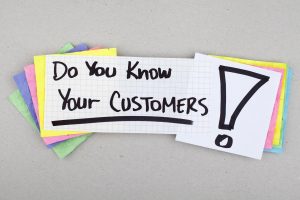 Feedback is by far one of the most effective and simple ways to get to know your customers better and to understand exactly what they want. It is only when you know what they want, that you can serve them better. And checking in every once in a while can not only ensure that things are alright but also allow you to identify the areas where you need to work on and take steps to correct them before your customers start feeling dissatisfied.
For this purpose, here are some things you could do:
Have an easy-to-fill feedback form on your website
Send across simple surveys to your customers. You can easily create surveys, manage them as well as get useful insights from the responses using simple survey tools or applications.
Go through and analyze your customer service tickets to address some of the most common questions or needs
You can even ask your customers personally, or interview your customers about what they think of your services and how you could further help them
Admit Mistakes as Early as Possible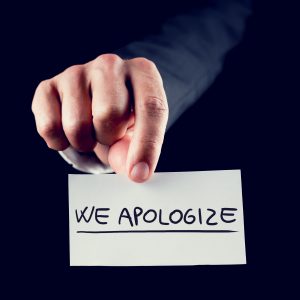 The age old saying "Honesty is the best policy" holds good in business too. If you've made a mistake or if there is an issue that could cause an inconvenience to your customers, it is always better to let them know of it, well beforehand.
It is not a good idea to have them find it out when they were probably relying on your good service at that point in time.
For example, if you've shipped a product or placed an order for a service, a day later than promised, you need to let them know through an email or a phone call, rather than keep them waiting in ignorance.
If you have a software upgrade scheduled, you need to inform your customers about the upgrade well beforehand, so that they can be prepared and don't end up being unable to access the information they need, when they need it.
Reward your Customers as a 'Thank-You' for their Support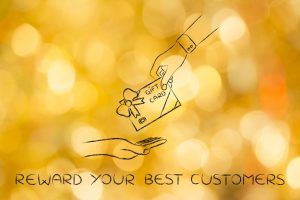 Rewarding is one of the most effective ways to build customer loyalty, above customer satisfaction. In fact, rewards and offers are the second and third best ways to increase customer loyalty, the first being excellent service of course.
Proactive rewards like discounts in between purchases or special offers to fix issues that the customers probably didn't even know they had are good examples.
You could also offer discounts or refunds in cases where customers are not happy when you've made a mistake and have acknowledged it too.
Sending your long-term customers some discounts, a little ahead of their subscription renewal, in the form of a reminder is also a good way to thank your customers and make sure they stay.
These are some of the ways in which you could get started on shifting to your proactive service strategy. Once you get started, you could probably find more ways and turn it into more of a habit. That way, you not only dodge the chances of any risk but also build your customer base and goodwill. In no time, you will be able to stay ahead in the competition and be a leader in the field service industry.
Related Post

It has been proven, way back in 2011, that in……

How did Nokia - a once leading mobile manufacturer, fall……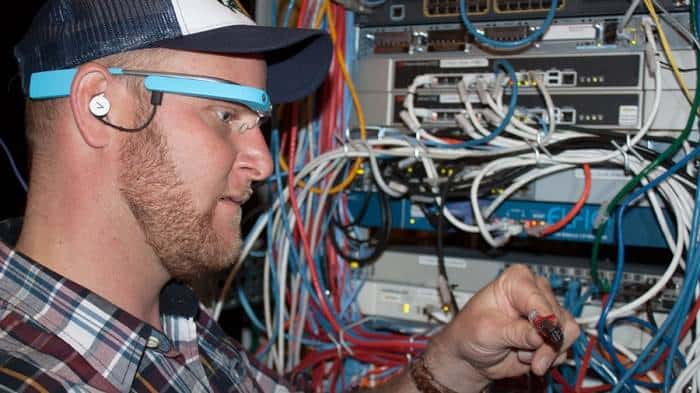 At this point, due to several years of rapid technological……