SAP HANA Technology – The Game-Changer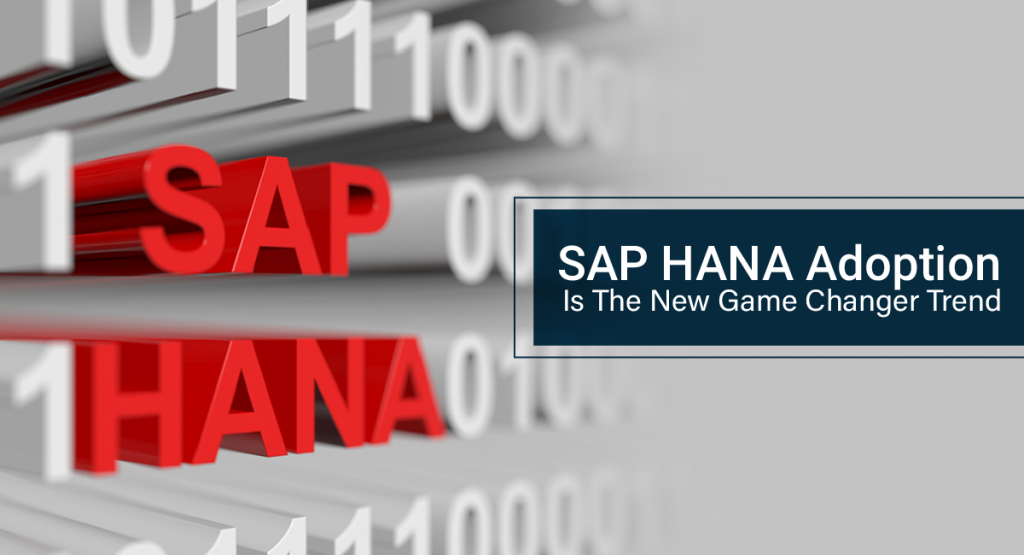 Why is SAP HANA considered a Game-Changer?
Advanced data crunching abilities of today's technologies are hungry for their watermark moment! The older technologies are not being dexterous enough to meet with the needs of today's businesses. So, in February 2015, SAP released 'Business Suite 4 SAP HANA', or 'SAP S/4HANA' for short, as a replacement for its predecessor, 'SAP R/3' and 'Business Suite' platforms.
This change will not only affect their existing clients but also the systems integrators (SIs) because they have built their businesses by promoting firms adopt and customize SAP applications!
In-Memory Technology of SAP HANA – The Game Changer
S4/HANA will run on the SAP HANA database platform alone. The previous enterprises could prefer databases from other vendors such as Microsoft, Oracle, and IBM. SAP HANA is considered much more innovative in functionality than its older version. Let's find why exactly SAP HANA is considered the game changer!!
Related Reading: Learn why should you choose SAP and how you can plan your budget for it.
What Makes SAP HANA Create A Material Difference To Business Success?
HANA is a High-Performance Analytic Appliance. It is an in-memory platform for processing high chunks of transactional and operational data in real time. The in-memory technology provides prompt responses to queries without any waiting time. This is considered a game changer in the industry as the whole database is stored on the server memory for real-time analysis. The processing is with the data stored in disks where analysis is done in increments via redundant disk read-write activity.
According to SAP, adoption trends of SAP HANA by clients is constantly mounting across multiple industries with already 6400+ customers using this platform. This number is likely to grow in the year, according to SAP.
Rapid forecasting and business strategy development without delays

Business performance can be monitored better in real time

Improved marketing campaigns through data analytics

Prevent unplanned disruptions and avoid risks in business operations

Accurate business decision making.
Time To Enable Some real-time functionality to analytics – SAP HANA does it ALL!
Enabling real-time functionality to analytics, business applications and data services are the highest priorities of CIOs. SAP HANA is the biggest, game-changing technology to impact these initiatives.
Key business drivers for SAP HANA adoption
Real-time Analytics and Dashboards – SAP HANA permits information to be displayed dynamically without the need for aggregation. It can be presented in different dimensions for decision making and also for verifying business progress. Using real-time or historical data with prebuilt predictive libraries, analytics can be performed well.

Data warehousing – Streamlining of data is important for better management. SAP HANA does this by offering predictive analytics. Thus trends are identified and it becomes easier to take better decisions on business strategies.

Optimized Business Functions – SAP HANA runs with the in-memory technology that accelerates application performance. It helps in providing real-time reporting and also in offering BI tools. SAP HANA can run complex ERP or MRP applications to customize information using real-time data. This is how the firms that use SAP HANA are able to act promptly and adapt to changing business requirements or the latest market trends!

Big data Rules – Gaining business insights and targeting clients with personalized offerings is the prime motive for any business. Big data analytics is used for the same. For this, HANA suite offers big data development and analytics tools.

Swift And Accurate Decision Making With Automation Advances – Advanced analytics feature in SAP HANA can be used to transform business insights into actions for swift and accurate decision making in businesses.
Adoption Of SCRUM Framework – SAP HANA is Undoubtedly A Game Changer
SAP has adopted SCRUM as the framework and this helps in performing operations in short, iterative cycles.
SCRUM uses 'time-boxed' iterations. These iterations are termed "sprints. The objective of every sprint is to build a tested, workable piece of the system, that is ready to be released to production. These iterative cycles are based on the 'Lean' principles of software development. This helps in carrying out detailed analytics in real-time and on a transactional system directly. This is exactly why in-memory computing and SAP HANA are termed game changers because they function with such a powerful framework. This platform also provides a package for integrating multiple data sources. It also helps to perform various types of analytics that is, predictive, spatial, text, and so on. It can run simultaneously with SAP ERP software where analysts can access real-time transactional data instead of waiting to run daily or weekly reports.
Related Reading: Confused between Odoo CRM and SAP CRM? Learn how to make the right choice.
SAP HANA To Provide Real-Time Access To Business
Eliminating duplicate data and expensive data storage and improving query performance are features provided by SAP HANA along with real-time data analytics and support for end-user adoption. HANA Enterprise provides the most value and flexibility for higher BI solutions along with providing solutions for organizations that have a lot of non-SAP data, need real-time replication or require complex data transformation, cleansing or merging,
SAP HANA does not need additional software for data access. HANA Enterprise enables business users to immediately access their analytical data in real time, in a single environment, without affecting existing applications.
SAP HANA Technology – The Economic Impact
With the cost-saving efficiencies of SAP HANA, the software development costs for enterprises reduced by almost 70%, administration costs reduced by over 20% and hardware spending reduced by 15%. Thus, SAP HANA is clearly proving to benefit organizations in both ways, that is, to business and technology.
SAP discloses that the adoption of S/4HANA has doubled year over year to more than 5,400 customers as it published its full-year financial results.
With its potential to process large chunks of data in server memory by combing the capabilities of database, data-processing and application platform execution. SAP HANA is considered to be the next major breakthrough in enterprise IT.
All of us in IT are aware that better business decisions are made only when data is available in a meaningful format and at the right time. It is time to extract the benefits out of SAP HANA for successful business execution. Keep your eyes clapped on our latest articles about SAP HANA to learn more!!
Related Post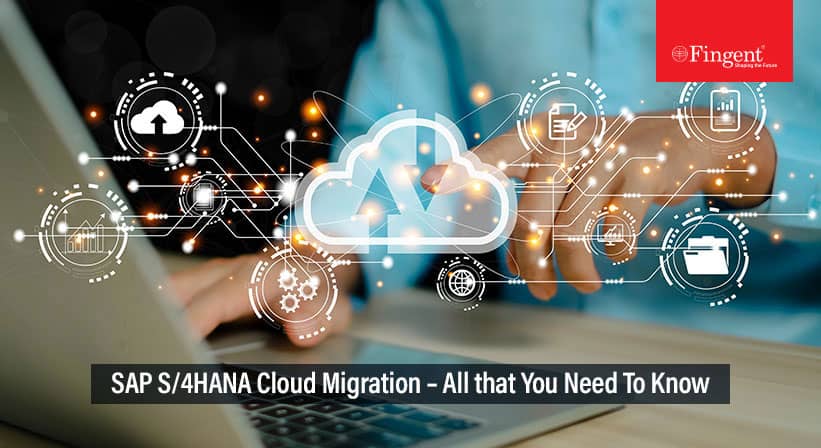 "Our future success is directly proportional to our ability to……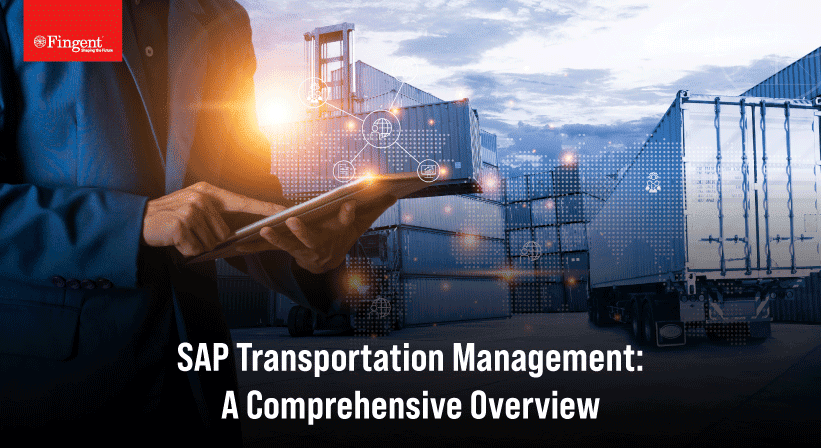 SAP software, as most of us know, is a tool……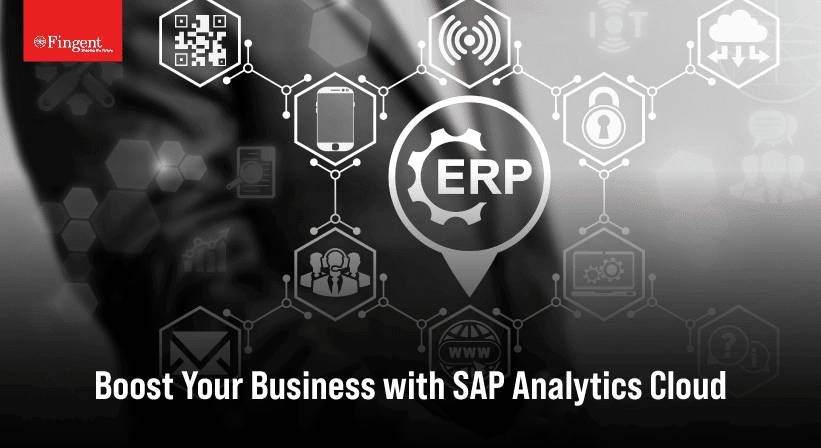 Regardless of its size, every business needs to work seamlessly……