Small Businesses Never had it so Easy and Good with Mobile Apps

Small and medium businesses are discovering the value of mobile apps, both for the sake of engaging with customers better, and also for their internal business processes. As the practicality of mobile apps increases, way over "branding" for which apps were used not too long ago, the task of creating app has never been easier before.
Non-game app downloads are estimated to grow by 23% on average every year, until 2020, to touch $182 billion in revenue. The increased adoption of smartphones in emerging markets would result in an even greater popularity and adoption of an app. In fact, the number of downloads from mobile app store downloads is expected to double from 2015 levels, come 2020.

The Wind is Blowing in Favour of Apps
Several macro and micro level factors favor the development of enterprise apps.
App development kits are now very affordable and deliver high-quality apps in double quick time. No code and low code kits facilitate the development of apps without requiring any technical or coding expertise. Such kits automate several critical processes and offer intuitive templates which reduce the developer's work greatly.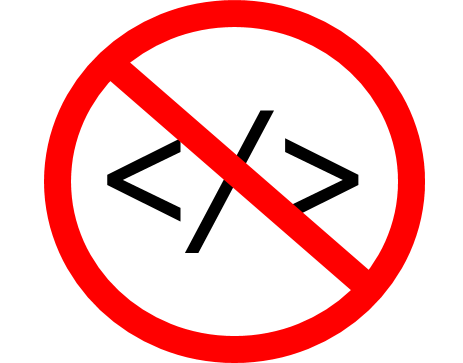 The success of any app depends on a sizable user base. The popularity of social media plays into the popularity of apps as well, with consumers now more open to engaging with brands on a day-to-day basis, even if they are not overtly loyal to the brand, or make regular purchases. As long as the app is entertaining and offers something of value, users will continue their patronage. Marketers can leverage the interesting or informative content with a strong call-to-action.
Customer demographics favor mobile apps.  An average individual spends 174 minutes on mobile devices each day. Sales conducted through mobile devices are increasing at an exponential phase, and the figure is likely to get better with every passing year as the millennials show a greater affinity to purchase using mobile devices.

Apps Unlock Many Possibilities
The potential functionality possible with apps is also on the rise, making apps more viable than ever before. Enterprises increasingly find making a one-time investment in developing apps, say allowing customers to complete a booking, as well worth the effort, considering the increased business and savings from process efficiency such an app would bring about. If nothing else, apps enable push notifications that place the brand name and the marketing pitch directly in front of the smartphone owner.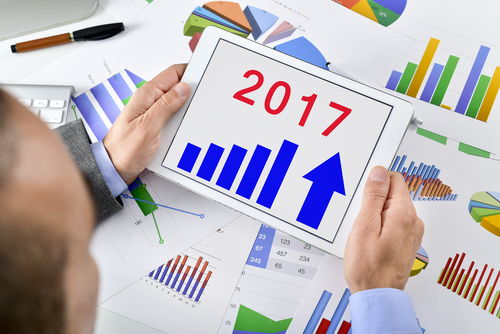 The Red Hat Mobile Maturity Survey 2015 reveals about 35% of IT decision makers considering mobile apps as the best way to evolve the business, whereas 37% of them reveal the ability to automate routine tasks as the major motivation for developing apps. About 24% of decision makers developed apps to upgrade web-based processes to mobile. About 90% of enterprise increased their investment in mobile apps in 2016, with the average amount of investment rising by as much as 24%. In addition, a mobile app unlocks various possibilities, such as a field executive being able to present data or portfolio offline to a client, and close the sale immediately, without the risk of losing the prospect to a competitor.
All benefits notwithstanding, the underlying motivation behind enterprises adopting apps in a big way is the positive ROI it generates. About 74% of respondents in the Red Hat Survey attested to ROI from mobile app integration proving the value of implementation, and 78% of companies attest to mobile apps contributing to their success.

The Ease of Making Apps
Small businesses can now easily make both consumer dedicated and internal facing apps. Several services facilitate the creation of professional-looking apps, offering advanced features and functionality such as push notifications, location-based services, social media integration, e-commerce capabilities, mobile optimization, and more. Many services offer highly intuitive templates which allow even technically challenged users to create apps on the fly.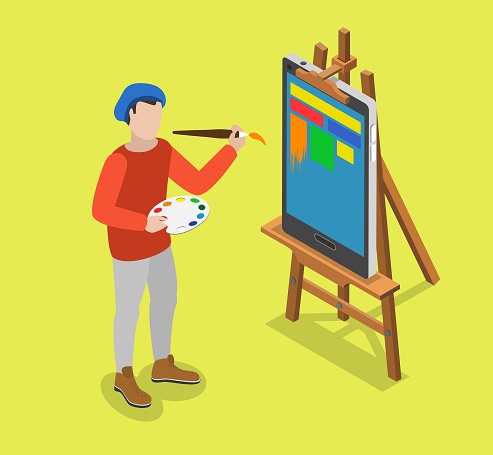 Several popular tools such as Xamarin, Appcelerator, IBM MobileFirst, and others make it easy to develop functional and working apps in double quick time. Rapid app development tools, backed up by databases, such as AlphaAnywhere, no code app creators such as AppPress, cloud-based drag and drop editors such as EachScape, template dominated development providers such as iBuildApp, ready-to-use sample app such as ViziApp, and scores of other options offer a host of ready-made options for enterprises.  
Nevertheless, according to Gartner demand for enterprise mobile apps is outpacing development resources 5-to-1.
Enterprises seeking to ride the app wave by simply conjuring up an app and sitting back are in for a rude surprise. The success of an app depends largely on how well it is developed. A big reason for the widespread adoption of mobility is the device being easy to use and fun. Success apps are no exception. The best apps are highly focused. The UX especially make-or-break an app. Users seek powerful apps, yet prefer simplicity.  There is also a need to consider the enterprise side of the equation, which is getting all stakeholders on board to reconcile what users want with enterprise requirements, and also ensure the app delivers positive ROI. Mobile apps cannot afford to remain static either, and require constant attention, upgrades, and feature enhancements, to stay relevant amidst an ever-fickle user base.
Only apps designed after understanding the needs of users and facilitating the same in the simplest and easiest way succeed. It takes the right blend of experience and talent to conceive such apps, and we have such experience and talent. Partner with us for your enterprise app development process, and leverage our highly resourceful team, who come with a wealth of experience cutting across industries.
Related Post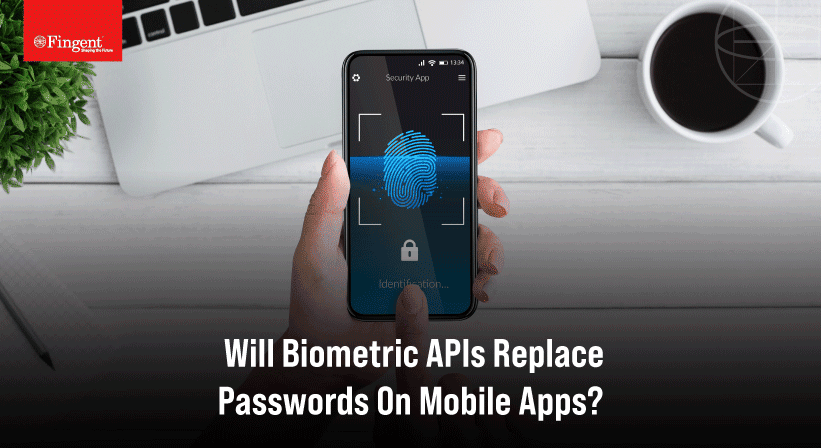 Technology successively progresses all around us; from the simplest basic……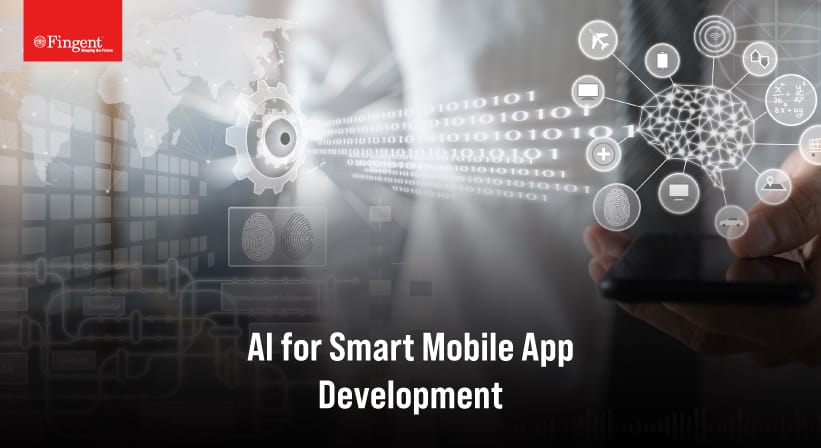 Today we live in a world where machines possess an……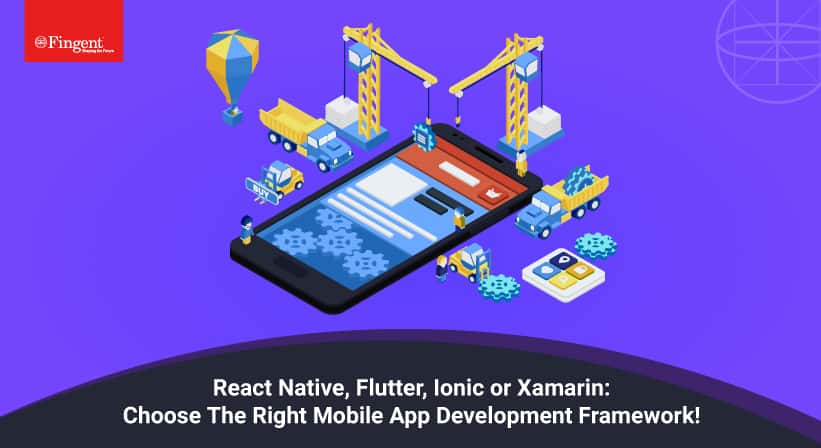 Frameworks are the backbone of mobile app development. They are……