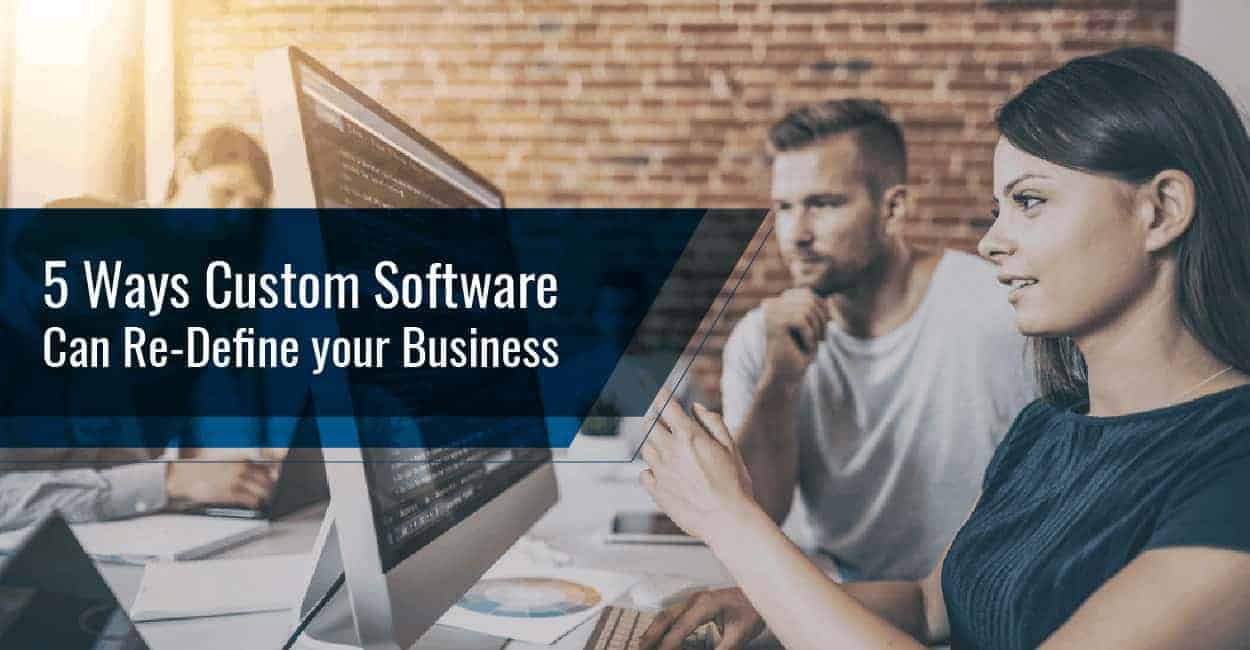 The service model is the in-thing in enterprise IT. Just about anything the enterprise requires, from storage to security, and from applications to hosting, is now available on the cloud, as a service. Such services offer enterprises the unprecedented convenience of paying for such resources as neatly packed line items on a monthly statement, a big jump from the often messy derivation of costs from various inputs and sources.
In tune with the trend, moves are afoot to deliver IoT in a service model. It matters little that IoT is yet to be entrenched, and the dust has hardly settled on IoT standardization. When even highly architecturally complex applications can be delivered in a simple service based model, why should the Internet of Things (IoT) be any different?
Commoditized Hardware
The latest tr
end in hardware is the increasing preference of open, modular hardware over custom or application-specific hardware design. Specialized custom-built hardware is fast being relegated to the fringes. A case in point is the success of the bare-bones Raspberry PI, designed as a bare-bones board, on which the required functionality may be added as required.  For instance, wi-fi connectivity, analog sensors, and other capabilities each would require adding additional modules.
One of the earliest innovations that could set the trend for IoT as a service (IoTaaS) is the line of wi-fi sensors developed by the Naperville-based ConnectSense. The range of Wi-Fi sensors for home and building automation are for various purposes, such as temperature, humidity, motion, light, dry contacts, and more. The company organizes the portfolio around a base platform, allowing deployment of multiple sensors quickly, with only minimal modifications required to the common platform. The software is delivered through a proprietary cloud platform, sparing the need for additional hardware resources on the physical sensors. In the present business model, users may install the required hardware module at $150 a piece, and the cloud-based software subscription comes at no extra cost. However, there is nothing preventing a new model wherein users subscribe to the cloud-based software on a need basis and get the associated hardware free of cost! ConnectSense's system is already in use in several applications, such as agricultural observation and data center monitoring.
Sensor based Services
IoT as a Service (IoTaaS) would help enterprise implement IoT technologies without having to deploy complicated software stacks in-house, leave alone go through the arduous task of integrating such software with existing enterprise architecture. The technology is already in place.
Nokia's recently launched worldwide IoT network grid (WING) is an IoT managed service for the enterprise market, offering connectivity and management services to businesses, and designed for use in connected cars, connected freight containers, and other similar applications. Nokia offers multi-tenanted connectivity, through M2M Core, which supports IoT communications and smartphone traffic, and Cloud Packet Core, which gives each enterprise exclusive access to a discrete segment of the core network. The system incorporates device connectivity via the e-SIM subscription model, and also the company's Impact IoT platform, allowing them to maintain connectivity to local provider networks. In addition to this connectivity, Nokia's IMPACT IoT platform offers device management, security, and analytics.
Canada's Rogers Communications offers a suite of services that simplifies deployment and support of devices, services, and connectivity. It is already in use in several key services, such as "Farm and Food Monitoring" and "Level Monitoring," to oversee sensors and other endpoints in refrigerators, field machinery, waste disposal machinery, and everywhere else, enabling organizations to offload day-to-day operations effectively.
Igor Leprince, Head of Global Services at Nokia, opines:
"IoT connectivity as a managed service is an answer for enterprises to the current IoT deployments that are hampered by the patchwork of business agreements to connect devices around the world. These services allow enterprises to get enterprise-class services at lower cost, with greater scalability and functionality, compared to what enterprises can reasonably conjure up in-house, and be spared to the hassles of doing so as well."
Pure IoTaaS
Managing sensors and edge devices is only one piece of the overall IoT chain. When advanced analytics and automation that powers IoT functionality comes into the mix, the picture becomes complex.
Pure IoTaaS, which is leveraging the "things" itself for revenue in a service based model remains a tricky proposition. The underlying stumbling block is the limitation of using the "thing" for more than one purpose. For instance, it is hard to offer the dongle in the car on a service offering, but if the same dongle can be used for a multitude of service, there is a strong case for it. However, it is only a matter of time before technology advances to offer solutions that remove such underlying limitations. Just as the smartphone today has replaced the need for stand-alone wrist-watches, flashlights, alarm clock, camera, and music player, IoT "things" could in future be used for different things, leveraging the same hardware.
Cisco's recent $1.4 billion acquisition of Jasper is a big step in pushing IoT as a service. Many many millions of "things" are already connected to Jasper's network, allowing ecosystem partners to bring their service-based products to market and run it at scale.
The true benefit of IoT comes not by the efficiencies on offer by connecting everything, but by using such connected 'things' to overhaul the business model from static products to dynamic services. In such a model, products become dynamic, and businesses may add new services and revenue streams. A business could, for instance, derive for itself more value by selling printing-as-a-service than selling a few printers. GE is already selling power-by-the-hour jet engines, wherein the user of the engine pays the amount of power consumed by the engine by the hour, rather than an upfront capital cost.
The basic underpinnings of these systems still under development, but it is only a matter of time before the complexities are resolved, and IoT embrace service-level operations in line with other areas of the enterprise data stack. IoTaaS is most likely the next major development in business technology.
As competition mounts. IoTaaS is one-way companies can innovate and gain one-upmanship over the competition.  Make sure you have all your bases covered, and tie-up with a strategic partner to have your systems in place, to leverage the coming IoT wave.
Many businesses regard IT as a cost center, not offering any tangible returns for the dollar spend. Such reasoning may seem misplaced in today's tech-centric age where more and more people are online, and technology creeps into almost all business processes. However, such misgivings may not be off the mark when factoring in the current state of IT in many enterprises.
Enterprises need to apply technology solutions the right way to realize potential gains from IT, with a coherent technology strategy for realizing business goals. This is a far cry from the present reality in many organizations where IT, rather than fulfilling its anticipated role as a key business enabler, is caught in a "process trap," and a spending black hole.
Adopt these strategies to ensure IT investments create value.
Leverage Technology Solutions to Optimize Resources
It is a dog fight out there for new customers, in today's highly competitive business environment. Most businesses are under stress to improve their margins. Margins can improve by increasing revenue, which is tough, and by reducing expenditure, which technology solutions can enable.
Automating manual tasks, doing away with time-consuming and man-hour intensive processes is among the core mandate of software. Reducing operational costs by eliminating waste and inefficiency, reducing cycle times, accurate invoicing, and more, all brought about by automation and process improvements, adds direct value, and contribute tangibly to the bottom line.
Today's enterprises can further go beyond such basics, and leverage emerging technologies such as BYOD, big data and mobility solutions to offer technology solutions that empower the workforce to collaborate anytime, anywhere, with seamless access to data.  Such interventions streamline day to day activities, and increase productivity.  Marketing automation alone offers a 14.5% increase in sales productivity and a 12.2% reduction in marketing overhead. Application of technology solutions to other areas would realize similar, if not greater, gains
The cloud, with its scalable subscriptions, offer scope for big savings, sparing enterprises the hassles and costs of setting up their costly on-premises servers and other solutions, more so when demand for such resources may be seasonal.  Companies could move workloads such as web and email to cloud hosts to overcome the network bandwidth challenges they face.
Enhance Security
IT has the potential to add direct value in security and regulatory compliance front as well. Using software to cross-check whether various checks and balances are in place to ensure compliance reduces the drag on available resources. Aggregating data from various sources to generate compliance reports automatically allow the workforce to focus more on their core activities. Over and above such regulatory mandates, developing an effective network strategy, complete with encryption, network monitoring, and other protocols, as appropriate, keeps the network safe from data thieves, intellectual property bandits, ransomware gangs, and threats of various hues lurking in the cyberspace.
Non-compliance and breach can attract huge fines, besides other damages. Breaches cost global companies $3.79 million, and 60% of business closes within six months of a major data breach. Adopting a technology strategy on this front offers an effective safeguard against such disasters.
Promote Innovation
A big drag with IT is a huge slice of the budget, as high as 70% to 80%, invariably spend on maintaining existing assets, leaving very little on the table for innovation and transformational activities.
A break-out from this logjam require widening the focus to explore new technology, new products, new vendors, and new partners, aimed at identifying new solutions that enable the company  overcome historic barriers of cost and geography. At the very least, focus on discovering newer cost-effective solutions and delivery channels to replace incumbent solutions. The added bonus with such efforts may be solutions to break into new markets or leapfrog competitors.
In other words, reposition the technology strategy from the usual "on-demand service provider," to IT becoming a strategic partner in the company's quest for innovation and growth.  
Invest in Transformational Capabilities
New and emerging technologies such as cloud computing, big data, analytics, IoT, and more offer scope for not just transforming business processes, but also for unlocking new business opportunities. For instance, deploying analytic tools that generate deep insight from transaction data makes marketing more efficient, while deploying predictive analytic tools to anticipate customer needs enables marketers to go one-up on competition and increase sales.
However, businesses would also do well to be aware that there's a lot of snake oil being sold in the form of new technologies and strike partnerships with established and credible solution providers. We offer a host of cutting-edge technology solutions that allow your business to become more efficient, and your workforce to become more productive. Partner with us to formulate a technology strategy that would ensure your IT investments truly add value, and transform your business.