Tag:
field service challenges

A few years back began the hype around going completely mobile in your field service, and improving productivity. Was it all worth the hype?
Now, we have a number of field service companies that have survived and succeeded to say "yes" to that question and tell the story of how game changing it is.
So far we have learned about the different advantages of going mobile, about the importance of capturing data from the site effectively, and also how we can use mobile technologies to achieve this purpose. Now, how can you put this captured data to effective use?
Once you've equipped your field service staff with all the latest mobile technologies, you have a systematic flow of different kinds of data coming in from your customer sites. Here are some ways in which you can use such data:
To monitor technician performance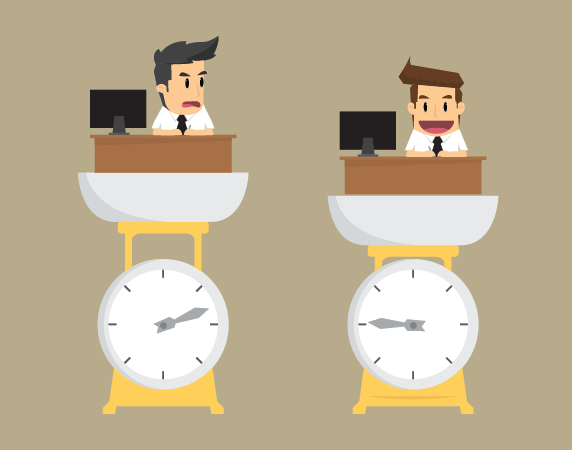 As technicians use mobile applications to log in and record their work timings, enter their job statuses, billing information, success rates and the like, all this information gets recorded and becomes accessible throughout the application, even through to the back office software. This helps managers and dispatchers to see which technicians have the highest success rates on their jobs, in which areas, and you can figure out ways to help them improve too.
For compliance
Technicians use their mobile apps to record job details like the kind of job, the time procedure followed, the time taken etc. This allows the managers to see whether their technicians promptly comply with legal regulations and standards, along with the company safety and performance standards.
To achieve customer satisfaction
With mobile applications, the technicians can even measure customer satisfaction levels with the help of easy-to-fill customizable forms and surveys. The information filled in can be synced across the application, so as to track the results and check for patterns or consistent issues and the like over a period of time. This kind of knowledge helps companies take necessary steps for improvement wherever needed and maintain happy customers.
To plan for the future
With the help of different analytics tools, the data captured on-site can be utilized to gain useful insights about your company as well as your employees. You can generate different kinds of reports, easy-to-interpret charts and graphs etc. on various areas of your business, so as to analyze the current scenario and plan for the future. It thus, not only helps in benchmarking your workforce but also helps to make the best decisions for future needs.
With the help of such data captured on-site, organizations can provide more of proactive service delivery, which leads to happier customers and hence improvement in the bottom line. In fact, the next generation in field service is actually expected to be more proactive and less reactive. Read our coming blog posts to know more.
According to a research report by the Aberdeen group on field service, the no. 1 reason why customers were unhappy or dissatisfied with the service they received, was that the technicians could not fix the issue the first time.
This shows how important it is for the technicians to get service right the first time.
With the traditional system of field service, technicians relied on handwritten notes and manually filled forms, all done on the fly or while at the customer's site, which they would later re-enter into the office systems. This process eats away a lot of time, at the office as well as at the customer's site, which can cause further dissatisfaction on their end.
It is high time that the technicians cut down on this time too.
New age mobile field service systems provide several facilities like audio, image and text notes, along with a comprehensive knowledge repository for technicians to refer to, while at their work site. These help in capturing and utilizing data from onsite, in the most effective way. Let's see how.
To record job details instantly with forms and notes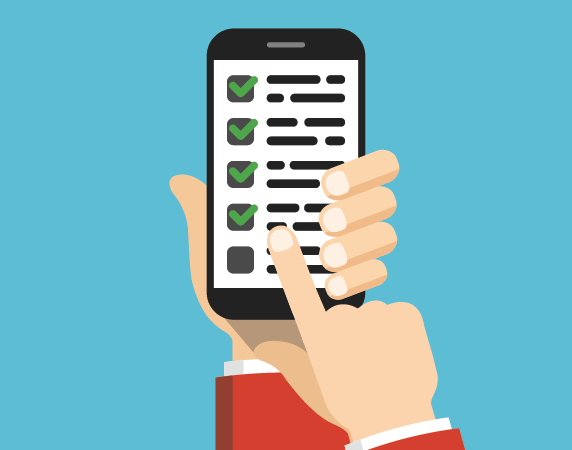 Instead of writing down field notes on paper, the technicians can record job details like activities done, parts replaced or ordered, procedures and the like on easy-to-fill forms and notes available on the field service mobile app. And these forms are integrated with the back-end or office system, which automatically processes the notes in a matter of seconds, thereby saving hours of data entry and paperwork.
To ease the ordeal of actually writing
Voice notes or audio notes! This feature gives the obvious benefit of not having to go through the ordeal of actually writing or even typing notes while fixing a customer's broken asset. The technicians can simply speak into the mobile device whilst working, and their notes get recorded.
Now you probably have sound recorders, just for this purpose, but you need to bring them back to your office and re-enter them onto the system, which again adds to the time.
Voice recording systems integrated with your field service solutions can automatically do the job in much less time and store it against the particular job type and job number, in the knowledge repository for future reference.
To capture the exact details
It goes without saying how impactful an image can be. Just like any other industry, an image can help effectively deliver accurate information even in field service. For example, the technicians can capture the images of a broken part or asset, parts that need replacement, tools that they require etc. and have them fixed. Such information can be extremely useful for the inventory management team to stock up on necessary items.It can also help the technicians look back and check previous conditions of a particular asset so that they can analyze the cause of the current condition.
These pictures are also instantly captured, processed and reported back to the office for effective analysis later.
To backup your technicians' knowledge with a repository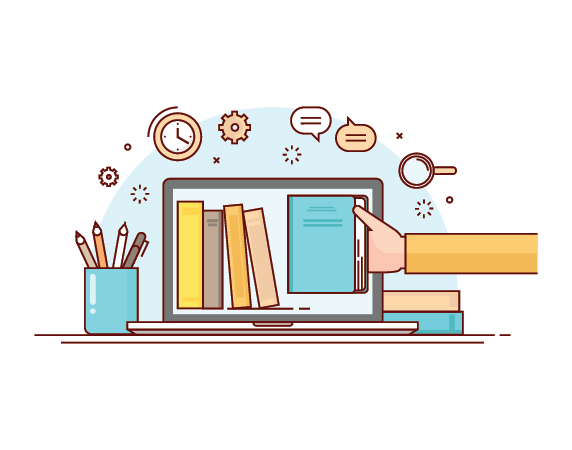 A treasure trove of knowledge for your technicians to rely on anytime in the future. That's what a knowledge repository serves to be, with all the information collected with the help of audio, image notes etc. on site. It provides instant access to crucial information for field service like technical documentation, instruction manuals, product manuals, repairs history and the like. With the help of the cloud, it can be accessed from anywhere and at any time by the technicians, thereby helping in fixing issues quickly and easily.
This way data from the field can be captured effectively, and can be utilized to improve service to customers.
Service excellence is increasingly becoming the expected standard in field service these days. And with the tight competition in the industry, all in the quest to win over more customers, it might just mean a matter of survival for field service companies.
The world of field service has actually become more complex now, with all the new technological advancements and new opportunities being identified to speed up issue resolution. But the end goal remains the same for every company in the industry – to keep customers happy and satisfied.
On our next blog, we'll see how such data captured from the field can be utilized in the best possible way. Stay tuned!
We always talk about how field service companies have now become totally mobile, with top notch field service mobile solutions and devices that support it. And yes, the benefits that have accrued from the so-called phenomenon of "field service mobility", have been massive for most companies.
But let's break that down for a bit and see what life would be like, without mobility.
There are still a number of companies that haven't adopted mobility. Let's see what challenges they face.
So a regular field service organization encompasses three roles majorly – that of the technician, the dispatcher, and the service manager. Automation for all these roles essentially revolves around their responsiveness. How promptly they are able to respond to customer calls and complete service schedules, is what makes all the difference. The field agents spend most of their time out attending service calls and traveling, while the managers need to assign tasks to the technicians and ensure the timely completion of jobs.
In order for a regular field service company to do the above-mentioned jobs efficiently, there are several challenges that they go through. They are:
Non-Availability of Real-Time Information …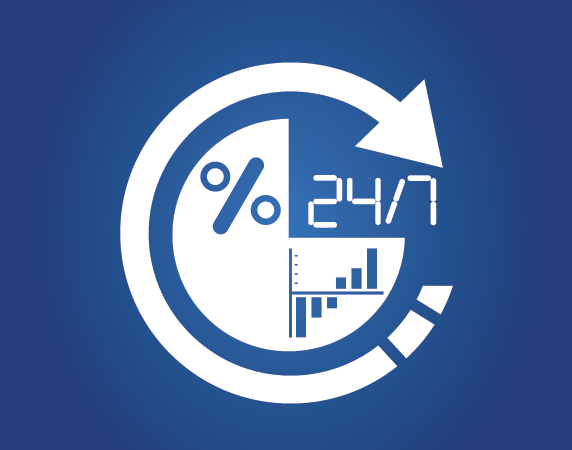 Field service technicians, at any cost, need real-time information about the tasks that are assigned to them. They need to be constantly updated with any changes in tasks, inventory and also information related to the customer location.
They might need to make calls while executing a work order at the customer site, to enquire about stock availability at the office or availability of other parts and equipments with their colleagues nearby.
Similarly, the dispatchers also need to ensure that the right technicians are available at the right places at the right times. They need to know in real-time, where a particular technician is, what he is currently doing and what the status of his assigned job is so that they can assign jobs accordingly, leading to faster and more efficient attending of customer calls.
Leading to Reduced Productivity and Efficiency …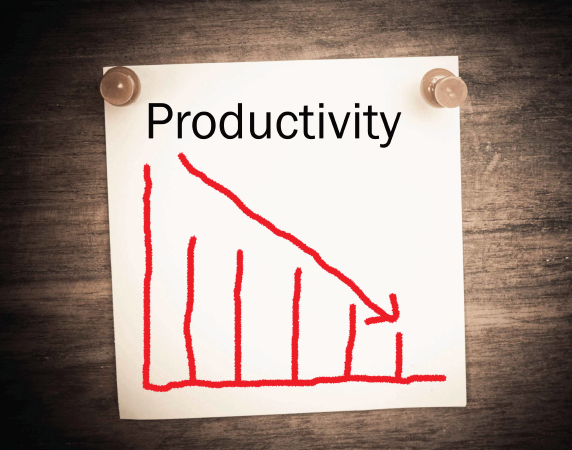 The field service technicians, at the end of the day, need to report their work to the main office. In a paper-based reporting system, the technicians need to take down all the nitty gritties of their work, including any material or labor expenses incurred at the site, on their service sheet, and it might take days to get invoiced.
Apart from this, the technicians may not always get the exact location information for their clients, in which case they might need to contact the customer for more details through call or email.
Furthermore, on the absence of any kind of service history for a particular client, it may be difficult for technicians to address issues arising for the same client or even similar clients.
And in Turn – Low Levels of Customer Satisfaction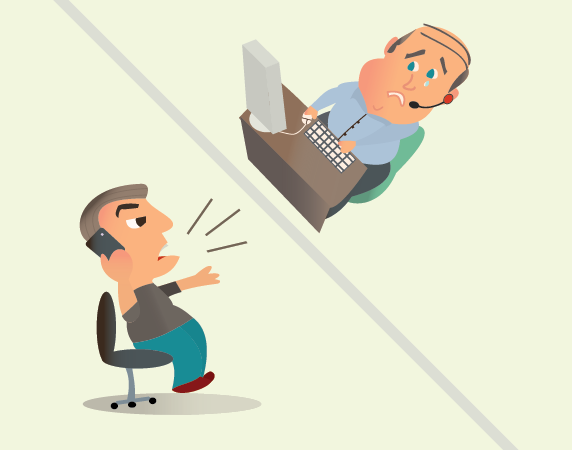 As more or less an implication of lack of real-time information, customer service calls may not be promptly addressed or responded to. Moreover, due to lack of service history or information on stock levels and the like, the technicians may take more than a single visit to solve customer issues. All of these have a negative impact on customer retention.
Manual and paper-based work reporting can also lead to delays, not to mention errors, upon redundant manual entry of important information. Poor organization of work on the whole, can be a total turn-off for customers, amounting to their dissatisfaction.
As a result of low productivity and reducing customer satisfaction levels, the profits take a serious hit as well.
The traveling costs may rise because of the repeated visits to the customer site.
Duplication of efforts in work reporting can lead to increased overtime. It can also lead to delayed and inaccurate invoices from errors creeping in; all leading to further losses.
So now you know just how important technology and mobility is in field service. Contact us to get these issues resolved.
What are some of the issues that you have come across in your field service business?
We would like to hear.