iOS 12 is now live and represents the latest evolution of Apple over its decade long existence. Today, Apple's App Store has over two million apps with over 170 billion downloads and over $130 billion in revenue. With iOS 12, developers are poised to offer a far superior experience for users compared to previous versions.
Here are the top iOS 12 application development features that enterprises can benefit from in the year 2019.
Siri Shortcuts Take User Experience to a New Level
Adoption of Siri is increasing at an exponential pace, considering the popularity of using voice technology for commands and simplifying user actions. True to form, iOS 12 makes Apple's personal assistant more proactive, by allowing shortcuts.
Siri Shortcuts minimize the number of steps users take to accomplish everyday tasks. Siri intelligently pairs users' daily routines with app functionality and suggests convenient shortcuts whenever available. Such shortcuts allow users to access the offered functionality or complete the task on hand from the lock screen or from search, without having to open the app.
Siri learns and predicts shortcuts through "donations." Developers and users may "donate" shortcuts to Siri. Developers may use the Shortcuts API to donate the shortcuts they wish to offer their users. The prerequisite towards "donations" that meet the objectives is developers having an accurate understanding of the specific in-app actions that drive the most engagement, to make the relevant Siri Shortcut donations for the most frequently used features.
The flip side to making donations for shortcuts is handling user expectations. Users may, for instance, expect the app to have shortcuts for features where shortcuts are not technically possible. For instance, when the app requires user authentication before completing an action, such a feature cannot run in the background, as a shortcut.
Improved Core ML 2 Brings Machine Learning to Apps Easily
Core ML is a relatively new toolkit, but very critical, considering it now powers Siri, Quick Type, and Camera functions in iOS. Core ML allow developers to integrate machine learning models including text, barcode, face, and landmark detection, object tracking, enhanced image recognition, and other intuitive functionality into apps, easily. Core ML 2 comes with over 30 layer types and supports expansive deep learning capabilities. Developers may run on-device machine learning models without the need to analyze data across multiple servers.
iOS 12 makes it easy, simple and fast to integrate Core ML 2 with user-facing apps. Developers can leverage this handy toolkit to embed machine learning frameworks and models directly into mobile apps, with just a few lines of code, and with no extensive technical expertise required.
A New CreateML Framework Allow Lay Users to Create Machine Learning Models
Create ML, a new framework, allow developers to build machine learning models, with little to no machine learning expertise. Its similarity with Swift makes the framework familiar and comfortable to use. Create ML is also integrated into Xcode 10 playgrounds, making it easy to view model workflows in real time.
Developers can leverage the embedded natural language capabilities of iOS 12 to create in-depth models for advanced purposes such as regression, image classification, word tagging, and sentence classification, with just a few lines of Swift code.
Highly Intuitive ArKIT2 Toolkit Takes AR Experiences to a New Level
The improved ArKit 2 toolkit allows developers to create powerful and hugely incredible Artificial Reality (AR) immersive experiences. The toolkit enables developers to create engaging multiplayer games, presentations and more, allowing multiple users to view or play the AR enhanced simulations simultaneously. The ingenuity of the toolkit enables developers to offer users the option to save the AR experience and resume it at a later time, co-opt real-world objects into the AR experiences, and much more.
Interactive Push Notifications
iOS 12 changes the way users receive push notifications. Users now gain considerable control over the type of push notifications they choose to receive and how they receive such notification. Users gain access to message settings directly from the push notification interface, allowing them to opt-out of messages from the device's lock screen. The enhanced downtime settings enable users to ignore push notifications entirely.
Such new functionality, however, creates a new challenge for developers. It is no longer enough to somehow coax the user to download the app. The obvious requirement to remain in the user's scheme of thing is to provide better and highly personalized, stand-out content in the push notification. Developers can also add buttons and switches to the push notifications, to encourage user action, infusing interactivity to push notifications. Developers can also customize the font, image, and other elements of the push notification.
End of Password Annoyance with iOS 12 Application Development
iOS 12 offer developers access to Password Autofill. Users may leverage this new feature to create and save passwords, and then log in to incumbent accounts, with just a few taps, regardless of the device. The password autofill functionality saves the user's password on the device, and users can now share the data across devices using the iCloud keychain.
The new password autofill option significantly improves the user's onboarding process, offering the path of least resistance. Empirical evidence suggests complicated registration fields harm user acquisition efforts and increase user abandonment. Also, contrary to the first impression, the autofill option actually increases app security. Autofill suggests strong, unique passwords at the onset.
While features and options are aplenty in the new iOS 12, the key to successful app development is picking and choosing the right features, relevant for the project. A tie-up with competent professionals with a history of having developed successful apps helps.
Related Reading:  How to Empower your Business with an iOS Application
The mantra of success in today's hyper-competitive and tech-neutral age is offering unmatched value, topped up by incredible experience, to customers. With the focus on the end product, most enterprises overlook the fact that the software development team are often the front lines in delivering superior service. The software developing a glitch when an urgent work is pending, searching in vain for an essential feature overlooked by the development team, a convoluted process to achieve a simple thing are an all-too-common experience which frustrates a customer or the end user of the software.
Often such drawbacks are not because of any deep-rooted incompetency or incapability, but a result of lack of focus, or not paying attention to development process it deserves. The name of the game in keeping software developers happy, engaged and productive, all factors which have a proven correlation with end customer satisfaction.
Facilitate the Developer
The basic requirement to make developers happy is facilitating them. It is innate human nature that creativity and mentally intensive tasks such as writing quality code thrive only in an environment of freedom, where one can express their suggestions without fear of repercussions.
An open and transparent culture, with free flow of information, and without data silos is the basic and essential requirement.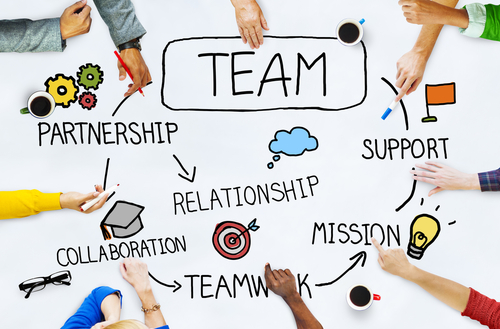 Developers need to be empowered to take their own decisions, without having to run to their project manager for every small thing. Allowing developers to engage with the customer or end users directly, and freedom to make any changes that do not alter the scope of the project, goes a long way in empowering them and making them happy.
Side by side with creativity, human beings need very high levels of precision, focus and concentration to be able to write quality code. They require a comfortable atmosphere, with ready access to resources required to do their job well.
Another essential requirement, almost indispensable, is flex-time, and freedom to work from home. Creativity and inspiration never follow a 8 to 5 schedule.
Empowerment often creates a level playing field, allowing small startups to compete effectively with large behemoths, where the salary may be higher, but where organizational morass has set in, with an entrenched bureaucracy stifling creativity and freedom. There, developers may have to spend more time in paperwork, playing by the "rules of the game," or worse, pampering egos, than do what they are meant to do – writing high-quality code.
Offer Perks
Lucrative salaries attract top talent, but perks ranging from on-site massages to unlimited coffee breaks, the ability to work from home, and more are the real motivating factors that attract top talent. The trick lies in understanding what developers want and design the perks likewise. HR plays a crucial role in this dimension, by talking to developers, and understanding what motivates them, especially during the recruitment stage. Flexibility, topped up by innovation in the delivery of perks and other benefits help the enterprise scale new heights in job satisfaction. Happy, engaged software developers produce high-quality results, which impacts everyone else involved in the development, delivery, marketing and sales of the product.
Forge a Shared Culture
The time-honored management concept of "hire for a fit"  has never been more relevant than now. Competency aside, what matters above everything else is a cultural and emotional fit or shared values. Shared values, in essence, mean the company and the employee being on the same page with regards to striving to delight the customer, and seeking excellence in whatever work is done. On the software development front, this translates to the engaging the end user enthusiastically from the start to finish, resolving any questions and issues with calm professionalism. A solid project management system, complete with a collaborative platform, helps.
Create a Learning Organization
Peter Senge, the management guru advocates creates a "learning organization," where the workforce continuously enhances their capabilities and keeps themselves relevant. From the individual, it requires inculcation of the attitude "Learning is a journey that has no end," and the enterprise has to play the role of a facilitator, both by providing learning opportunities and forging a culture that encourages and value learning.  Developers especially like playing with flashy new technologies. A competent developer, confident of his or her knowledge, is sure to add immense value to the end customer.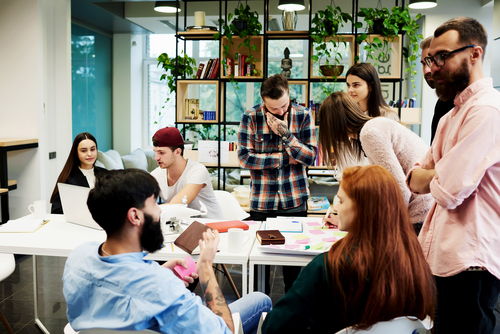 Forge a Clear Career Path
A brilliant artist or a top developer needn't necessarily be a good manager / a leader. A well-deserved promotion up the corporate ladder may actually do more harm than good, both for the individual, who find his expression of creativity stifled and for the enterprise, who is stuck with a bad manager. The onus is on the enterprise to forge a career plan for their power-employees, with lateral promotions, or flexibility to continue the same job with a higher position if the situation so requires.
The stakes are high. The problem with an inferior product rarely ends with dissatisfied customers. In today's hyper-connected age marked by the dominance of social media, customers can and do vent their feelings, resulted in a spiraling effect of bad image and lost potential customers.
The scramble for top talent has made developers, a pampered lot. A software developer who is even just a little bit better than the competition has the potential to generate a result that will bring exponential non-linear returns on the investment. Just as in professional sports, even a one percent advantage makes a big different in the end result. However, enterprises needn't necessarily enter the talent rat-race. They can just as well enter into a partnership with us, who have a ready team of highly intuitive and professional app developers, ready to do your bidding. We have a track record of delivering several highly customized and dynamic mobility and other solutions to customers across the globe, cutting across industries and sectors.
It's been a sobering time for App developers, who have been struggling for quite some time to get their apps out there; downloaded, installed and used by users. And ask not what they haven't done! From growth hacks, contests, campaigns, giveaways, to lucky draws they have done every bit of crazy marketing that can be thought of!
At one end, an average new app developer needs to compete with over 1.5 million apps in the App store to get noticed by users. At the other end, studies show that most of the smartphone users in the US download zero apps in a typical month, or simply don't use most of the apps installed. Customers are tired of downloading new apps only to find them useless. Of course, they then uninstall it later to save space.
Altogether, with both the app and device sales showing a drop in the last quarter, the industry players have clearly decided not to sit back and relax at this dent in their revenue. The recent tweaks and improvements to the Play store and App Store are thus justified!
Apple's turn to give a fresh look & feel to its App Store
Apple, for instance, wants to bring that new and fresh feel to its iOS App Store, through various improvements which were announced last week, before its Worldwide Developers Conference. The aim is to:
Help the developers boost their revenue in a market where retaining users has become a big deal,
Put the relevant apps in front of the right audience, and
Cheer developers through fast App review processes.
How the changes will impact Developers and Users
Subscription based pricing
Though 'App subscriptions' already existed for certain app categories in the App Store, which offered news, subscription content, certain cloud services and the like (for e.g. Netflix, Spotify, The New York Times, Dropbox etc.), it was missing from the category that made up 75% of App Store's revenue- Games! So this time, Apple has announced subscription-based pricing to all app categories, including games and productivity apps in the intervals of 2 months, 3 months or 6 months, in addition to the annual/monthly subscription intervals.
Other notable changes:
Subscription Fee: Developers also have the right to change the subscription fee with the subscriber's approval.
Territory based pricing: Allows developers to charge lower subscription fees in countries like India and China.
Rewarding developers for customer retention: Apple will reward developers who manage to retain their customers for more than a year with a fairer revenue split. From 70% revenue to developers & 30% to Apple in the first year to 85/15 in remaining years for which the user remains subscribed to the app).
Pros:
·  The developers get a chance to earn more if users keep their apps installed for more than a year. And they shouldn't worry about app upgrade funding due to this recurring revenue they receive.
·  A subscription fee for games make a lot of sense for game developers. As it has worked for games on other platforms, it wouldn't be unfamiliar to them too.
·  This subscription fee model may not work for Apps that are used occasionally, but regularly used apps that assist many professional audiences (productivity apps) will benefit more from this.
Cons:
The pros outweigh the cons as this move seems to be a bonus for developers who had already learned to live with the basic revenue. However, this switch from one-time / in-app purchase model to a subscription-based model wouldn't happen smoothly overnight and developers will have to plan on how to implement it for their apps.
Users may however, lose the privilege of enjoying apps and their unlimited updates free for eternity. Nevertheless, they will get to enjoy even more quality updates and sustainable apps from some motivated developers.
Top beneficiary: App Developers
Search Ads & App Discovery
In App Store, developers will be able to buy search ads for keywords soon (determined by a price auction & relevance metric), like how Google does. It will display an ad (1 pay-for-click ad at a time) at the top with a light blue background placed in the search results page (only). The ad appearing will be relevant to the search terms entered by the user. The ads however, can't get any user information or their tracking details from the App Store.
Other changes:
Categories Tab: Apple is bringing back the categories tab. The featured tab will look smarter.
Boosts app discovery through word of mouth: long pressing an app on the home screen will let you recommend it to your friends.
Pros:
·  Better App marketing by targeting the right audience: Apple's senior vice president of marketing, Phil Schiller mentioned that paid search ads would give developers a solid place for marketing their apps(other than the comparatively less effective social media marketing or online adverts), where they can target exactly the specific groups that matter to them. "There are hundreds of millions of searches on the App Store every week and 65% of app downloads are driven by search," he said.
·  App discovery and exposure: Developers and indie (independent) developers will have the opportunity to purchase ads for keywords, giving better exposure for their apps. This reduces the complexity level for indie developers to publicize their apps.
·  New & less popular app discovery: Apple aims at giving a fair chance here to new apps in those categories which do not have a lot of ratings or user recommendations like the already established apps. These unpopular, yet smart apps can win ad auctions and appear during searches.
Cons:
Apple wouldn't refuse to display a useless app's ad either. Search would also display a junky app from a deep-pocketed company with high marketing budgets, who can win the auction for the keyword and have their app ad displayed at the top.
Top beneficiary : Users
Schiller says, "We've thought about how to carefully do it in a way that, first and foremost, customers will be happy with", also adding that he believes it will be "fair to developers, and fair for indie developers, too."
APP review times
The shortened app review period would be a great relief to developers who will get a faster turnaround time. Earlier, the turnaround time was measured in ranges of days and weeks once the app is submitted to App Store for review. But According to Schiller, now 50% of apps submitted for approval are reviewed within a day and 90%within two days. This change is only due to better tools, staffing and policy improvements and doesn't change any rules for the app approval process at all. (See 11 Quick tips for faster approval of your IOS app)
"App approval now happens within hours of submitting them, which is really awesome because it speeds up the development cycle."- Chris Maddern, app developer for Uber Technologies Inc. and Foursquare Labs Inc.
Pros:
· Faster app review turnaround time has only benefitted iOS app developers. Delaying app launches were one disadvantage of App store over Google Play, not anymore.
·  Developers can fix the bugs faster, experiment new features more often, react quickly to the demands and market changes, while being loyal to Apple's rules and regulations.
Top beneficiary : App Developers
These plans will be implemented over the next few months. Ads have already been made a part of the beta program since Monday. Subscriptions will be handy for developers in the fall, while revenue split for app makers who have retained customers for over a year started from June 13.
The App store has been steadily improving since the beginning of the year and Schiller says he has a secret team noting and listening, to explore what further improvements can be brought to the App Store.
Pic Courtesy: The Verge, Google/Ipsos, Mobile App Marketing Insights: How Consumers Really Find and Use Your Apps (U.S.)