Tag:
iOS application development
iOS 12 is now live and represents the latest evolution of Apple over its decade long existence. Today, Apple's App Store has over two million apps with over 170 billion downloads and over $130 billion in revenue. With iOS 12, developers are poised to offer a far superior experience for users compared to previous versions.
Here are the top iOS 12 application development features that enterprises can benefit from in the year 2019.
Siri Shortcuts Take User Experience to a New Level
Adoption of Siri is increasing at an exponential pace, considering the popularity of using voice technology for commands and simplifying user actions. True to form, iOS 12 makes Apple's personal assistant more proactive, by allowing shortcuts.
Siri Shortcuts minimize the number of steps users take to accomplish everyday tasks. Siri intelligently pairs users' daily routines with app functionality and suggests convenient shortcuts whenever available. Such shortcuts allow users to access the offered functionality or complete the task on hand from the lock screen or from search, without having to open the app.
Siri learns and predicts shortcuts through "donations." Developers and users may "donate" shortcuts to Siri. Developers may use the Shortcuts API to donate the shortcuts they wish to offer their users. The prerequisite towards "donations" that meet the objectives is developers having an accurate understanding of the specific in-app actions that drive the most engagement, to make the relevant Siri Shortcut donations for the most frequently used features.
The flip side to making donations for shortcuts is handling user expectations. Users may, for instance, expect the app to have shortcuts for features where shortcuts are not technically possible. For instance, when the app requires user authentication before completing an action, such a feature cannot run in the background, as a shortcut.
Improved Core ML 2 Brings Machine Learning to Apps Easily
Core ML is a relatively new toolkit, but very critical, considering it now powers Siri, Quick Type, and Camera functions in iOS. Core ML allow developers to integrate machine learning models including text, barcode, face, and landmark detection, object tracking, enhanced image recognition, and other intuitive functionality into apps, easily. Core ML 2 comes with over 30 layer types and supports expansive deep learning capabilities. Developers may run on-device machine learning models without the need to analyze data across multiple servers.
iOS 12 makes it easy, simple and fast to integrate Core ML 2 with user-facing apps. Developers can leverage this handy toolkit to embed machine learning frameworks and models directly into mobile apps, with just a few lines of code, and with no extensive technical expertise required.
A New CreateML Framework Allow Lay Users to Create Machine Learning Models
Create ML, a new framework, allow developers to build machine learning models, with little to no machine learning expertise. Its similarity with Swift makes the framework familiar and comfortable to use. Create ML is also integrated into Xcode 10 playgrounds, making it easy to view model workflows in real time.
Developers can leverage the embedded natural language capabilities of iOS 12 to create in-depth models for advanced purposes such as regression, image classification, word tagging, and sentence classification, with just a few lines of Swift code.
Highly Intuitive ArKIT2 Toolkit Takes AR Experiences to a New Level
The improved ArKit 2 toolkit allows developers to create powerful and hugely incredible Artificial Reality (AR) immersive experiences. The toolkit enables developers to create engaging multiplayer games, presentations and more, allowing multiple users to view or play the AR enhanced simulations simultaneously. The ingenuity of the toolkit enables developers to offer users the option to save the AR experience and resume it at a later time, co-opt real-world objects into the AR experiences, and much more.
Interactive Push Notifications
iOS 12 changes the way users receive push notifications. Users now gain considerable control over the type of push notifications they choose to receive and how they receive such notification. Users gain access to message settings directly from the push notification interface, allowing them to opt-out of messages from the device's lock screen. The enhanced downtime settings enable users to ignore push notifications entirely.
Such new functionality, however, creates a new challenge for developers. It is no longer enough to somehow coax the user to download the app. The obvious requirement to remain in the user's scheme of thing is to provide better and highly personalized, stand-out content in the push notification. Developers can also add buttons and switches to the push notifications, to encourage user action, infusing interactivity to push notifications. Developers can also customize the font, image, and other elements of the push notification.
End of Password Annoyance with iOS 12 Application Development
iOS 12 offer developers access to Password Autofill. Users may leverage this new feature to create and save passwords, and then log in to incumbent accounts, with just a few taps, regardless of the device. The password autofill functionality saves the user's password on the device, and users can now share the data across devices using the iCloud keychain.
The new password autofill option significantly improves the user's onboarding process, offering the path of least resistance. Empirical evidence suggests complicated registration fields harm user acquisition efforts and increase user abandonment. Also, contrary to the first impression, the autofill option actually increases app security. Autofill suggests strong, unique passwords at the onset.
While features and options are aplenty in the new iOS 12, the key to successful app development is picking and choosing the right features, relevant for the project. A tie-up with competent professionals with a history of having developed successful apps helps.
Related Reading:  How to Empower your Business with an iOS Application
iOS App Development: Grow Your Business With An iOS App
With smartphones and tablets emerging as the device of choice for most people, apps are in a boom phase. Businesses are joining the bandwagon in a big way, rolling out apps that offer a world of convenience to their customers and employees alike. However, while doing so, they need to be wary of losing focus.
Apps are not just another channel to execute the entire gamut of organizational functions. The most effective apps serve specific purposes, and in the process empower the business.
Businesses also need to take a serious look at iOS application development, considering iOS apps have proven to be very engaging. An average iPhone user spends about 75% of her time on apps, probably owing to iOS applications being able to leverage the advanced features and functionality of Apple devices.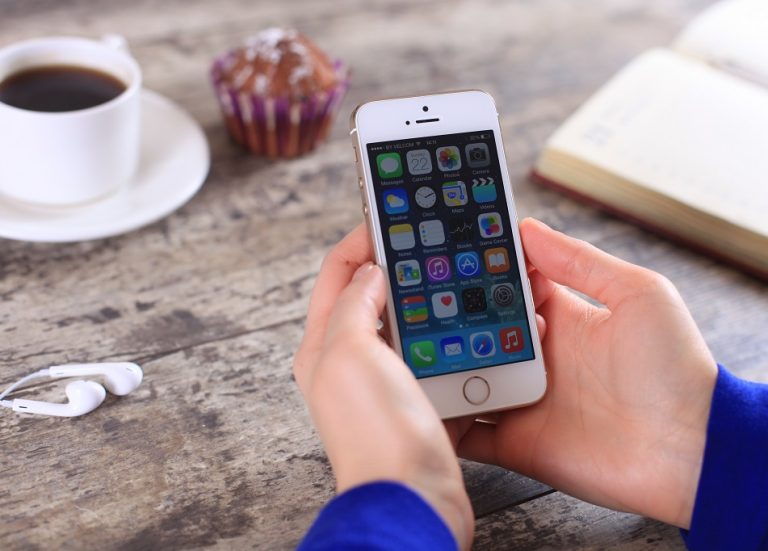 Here are some ways in which you can empower your business, using iOS application.
Roll Out Customer-Facing Apps
Customer facing iOS app is a good idea, considering Apple devices, such as the iPhone, has more than a 15% share of the total smartphone market. Such apps not only promote sales but help in engaging with customer better. Marketers may send out push notifications on key milestones, keep track of customer behavior, issue special offers when a customer is in the vicinity of a store, and do more. Customers may be given several self-service options, from keeping track of loyalty points to access of neutral product reviews, and more.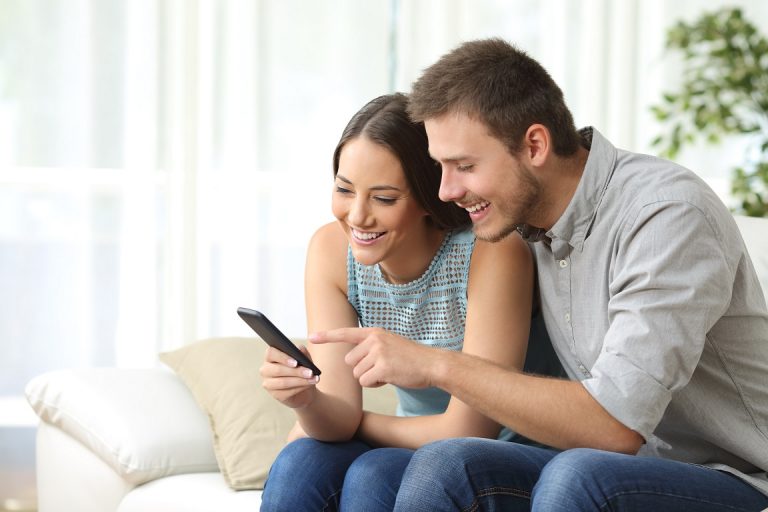 Empower Internal Teams
Imagine the world of convenience when the salesperson, on meeting with a potential or existing customer, pulls out the iPhone, opens an app that draws on data from the CRM, and gather all details about the customer, right from his purchase history to open inquiries, his preferred channels of communication, and so on. The salesperson also gets highly customized tools and relevant insights, such as market surveys, reports, and more. iOS apps facilitate similar empowerment across all functional area, be it accounts, HR, logistics, and other teams.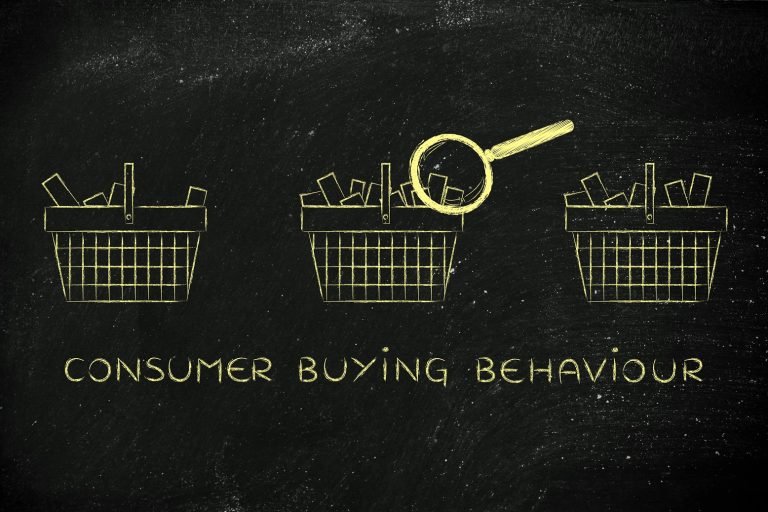 Forge Deep Relationship with the Ecosystem
More and more businesses seek to develop apps that help the company forge deeper relationships with their ecosystem partners, such as suppliers, contractors, and others. An app that makes explicit real-time stock levels and issue alerts would prompt suppliers to make timely deliveries, and improve the efficiency of their business as well. Contractors could log into another intuitive iOS application to get a list of open projects, deadlines, billing, and more. Channel partners could also gain from first-hand access to a ton of resources, and all the information they require, without having to make follow-ups, or spend time seeking information.
Facilitate the "Internal" Customer
An iOS app could likewise benefit the "internal customer" of the enterprise. Employees could, for instance, use an internal employee app to make leave requests, access their payroll details, stay updated on everything from upcoming team meetings to office parties, and more. Such apps eliminate complicated and time-consuming paperwork, be it filing trip sheets, expense reports, or appraisal forms. With the bulk of information readily available at their fingertips, employees can focus wholeheartedly on their core tasks, improving their productivity manifold.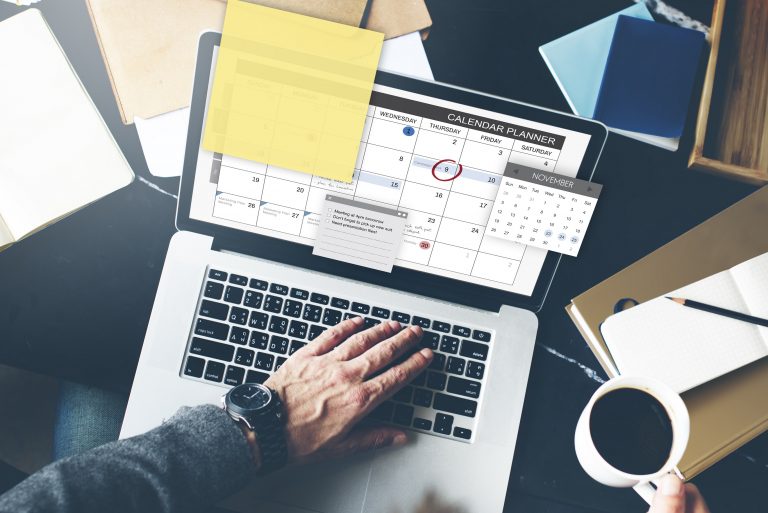 Streamline Internal Processes
Many enterprise apps streamline internal workings and deliver big productivity gains. Employees starting a task could hook up to an iOS application that guides them through the specific process flow, helping them complete the task without being bogged down by doing things the wrong way, or seeking instructions. The app could also facilitate electronic submissions of documents and bills associated with the task, and make sure the next in line gets a notification to process the same. The benefits are multifold and include reduced paperwork, better productivity, faster turnaround time, and cost-cutting. Still better, employees are empowered to do the task from anywhere, at any time.
Promote "Smart" Work
Apps can help employees work smarter instead of harder. A case in point: the average employee attends 62 meetings a month, wasting a whopping 31 hours in the process. A collaborative app that enables managers to set targets, notify team members of their targets and deadlines, allow team members to submit their results, and do more can eliminate a good chunk of such meetings, and save considerable time. Such app based internal communications is also a good way to overcome silos, a big stumbling block for the free flow of information.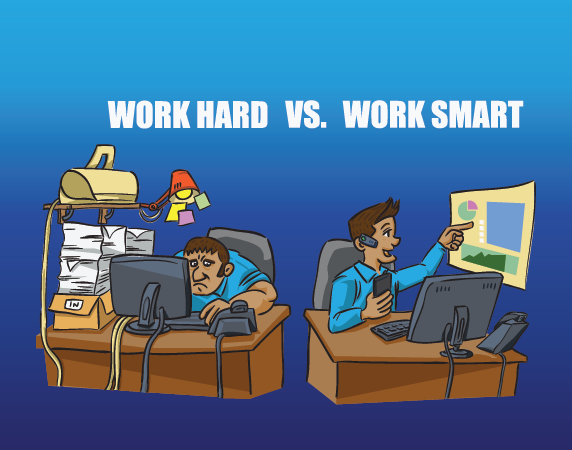 Transform Organizational Processes
Rolling out iOS applications could even eliminate certain traditional functions altogether. For instance, a training app that delivers instructional videos, handbooks, and other resources to the employee's iPhone could completely eliminate the need for training sessions. The cost saved in terms of arranging training resources and the trainer's time alone would repay the investment in the app many times over. Employees could also leverage such apps to unlock training and development opportunities not available before. The impact on employee performance and commitment are worth its weight in gold.
All the possibilities come to pass only when the app development is done right. iOS developers would do well to customize enterprise apps by giving it a distinct look and feel that resonate the brand image, offer appropriate options such as choice of languages, flexibility to enable or disable certain features, location mapping and more. The ability to customize the app and the presence of value-added features make the employee feel more connected and enhance the worth of the app.
Development of iOS apps is a far more straightforward process, compared to developing Android apps, as Apple provides standardized SDKs, APIs, and IDE needed for the application development. However, Apple's app store discards apps that do not meet its guidelines, and as such iOS app development requires a much more concentrated and focused effort. A partnership with a reputable company to develop the iOS application helps pass the iTunes test and ensure the effort invested in the app development process does not go waste.
A major decision to take upfront when developing an iOS application is the choice of programming language. Among the options available, Swift, Apple's new multi-paradigm, compiled language, is fast gaining traction as the preferred one, posing a serious challenge to the dominance of Objective-C.
Get the Best of Both Worlds
The tremendous popularity of Swift may seem misplaced, considering the language was introduced only in October 2014 and hasn't had the time to mature fully. However, many developers prefer Swift exactly for such nascence, taking it a challenge to discover new features and review the finer details, before others get there first.
In any case, the brains behind the Swift project have a combined experience of several years in developing earlier languages. Swift benefits from such experience, sparing itself a lengthy trial-and-error and learning curve maturity cycle. Swift gets the best of worlds, packing in excellent features minus the pitfalls or drawbacks associated with earlier languages.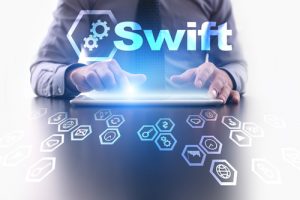 Swift is a step closer to unify writing of build scripts. Swift draws its syntax from incumbents such as C, Objective-C, and Ruby. It uses the run time employed by Objective-C, allowing Swift code to run together with C, Objective-C, and Objective-C++ code, in a single program. In fact, many developers now combine Swift 3 interfaces with Objective-C APIs to pack in maximum power to their apps.
Leverage the Power of Simplicity
Swift harnesses the power of simplicity, offering a simple code, with concise syntax.
Swift reduces the code length significantly, making it not just easier to learn and write the code, but also saving all-important time. For example, Objective-C has two files for the class definition, forcing changes in two places to define a method. Swift, in contrast, has just one file. Writing code in Swift takes just about half the time required to write the code in other languages, on average.  Re-writing Lyft, a popular iOS app resulted in the code reducing from 75,000 lines in Objective-C to just 25,000 lines in Swift, without influencing the performance of the app in any way.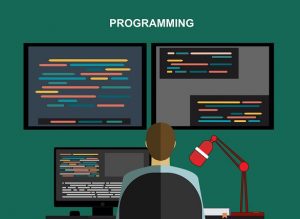 The simplicity of the code in no way compromises the power or features. Apple developers claim Swift as "the first industrial-quality systems programming language that is as expressive and enjoyable as a scripting language."
Swift packs in powerful functionality inside the simple code, making the language very expressive.
The code syntax helps to auto-correct common developer mistakes, improving safety and stability manifold.  The "inferred typing" feature infers the variable type, sparing developers the effort, and also the potential to make mistakes while doing so.

The automatic garbage collection feature manages memory automatically, disposing of unneeded information sitting in the memory, sparing developers the hassles.

The concise "closures" feature makes it very easy to develop a small code piece to collect information for the program on a repeated basis.
Swift also adds fun to the development process. For instance, developers can add emojis to the code!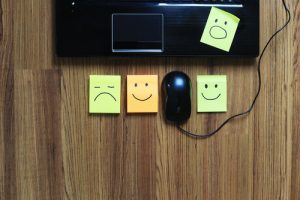 The power-packed Swift code is very fast as well. Swift 2.0 beats C++ in Mandelbrot algorithm and other competition algorithms. It is significantly quicker than the legacy C API saddled Objective-C.
Gain from an Interactive and Collaborative Effort
Swift's "interactive playground" allow developers a sneak peek at the results of a piece of code. The preview appears as soon as they type it. This feature, apart from making the developer's life easier, also boosts innovation. For example, developers can exploit some clever tricks using functional elements, such as 'map' and 'filter.'
One big decision that allowed Swift to gain considerable traction is its open source model. Though Swift still has a relatively smaller user community, the community is growing fast, and even big IT companies are now switching from Objective-C to Swift for major projects platforms.
The selection of a suitable language can impact the success of a project in a big way. Swift has lowered entry level barriers to iOS app programming, empowering even average programmers to develop iPhone applications quickly. However, the success of the app still depends on a robust design and architecture, talented developers who are abreast with the latest developments and know how to leverage it, and the ability to exploit the several innovative possibilities that the program offers. Partner with us for your iOS app development process to use the full potential of this innovative new platform.