Tag:
time series analysis
How Time Series Analysis Enables Businesses to Improve Their Decision Making
Introduction
Time series analysis is one of the most common data types encountered in daily life. Most companies use time series forecasting to help them develop business strategies.  These methods have been used to monitor, clarify, and predict certain 'cause and effect' behaviours. 
In a nutshell, time series analysis helps to understand how the past influences the future. Today, Artificial Intelligence (AI) and Big Data have redefined business forecasting methods. This article walks you through 5 specific time series methods.
Definition of Time Series
Time series is a sequence of time-based data points collected at specific intervals of a given phenomenon that undergoes changes over time. It is indexed according to time. 
The four variations to time series are (1) Seasonal variations (2) Trend variations (3) Cyclical variations, and (4) Random variations.
Time Series Analysis is used to determine a good model that can be used to forecast business metrics such as stock market price, sales, turnover, and more. It allows management to understand timely patterns in data and analyze trends in business metrics. By tracking past data, the forecaster hopes to get a better than average view of the future. Time Series Analysis is a popular business forecasting method because it is inexpensive. 
Read more: Why Time Series Forecasting Is A Crucial Part Of Machine Learning
The 5 Most Effective Time Series Methods for Business Development
1. Time Series Regression
Time series regression is a statistical method used for predicting a future response based on the previous response history known as autoregressive dynamic. Time series regression helps predictors understand and predict the behaviour of dynamic systems from observations of data or experimental data. Time series data is often used for the modeling and forecasting of biological, financial, and economic business systems. 
Predicting, modeling, and characterization are the three goals achieved by regression analysis. Logically, the order to achieve these three goals depends on the prime objective. Sometimes modeling is to get a better prediction, and other times it is just to understand and explain what is going on. Most often, the iterative process is used in predicting and modeling. To enable better control, predictors may choose to model in order to get predictions. But iteration and other special approaches could also be used to control problems in businesses. 
The process could be divided into three parts: planning, development, and maintenance.
Planning: 
Define the problem, select a response, and then suggest variables.

Ordinary regression analysis is conditioned on errors present in the independent data set.

Check if the problem is solvable.

Find the correlation matrix, first regression runs, basic statistics, and correlation matrix.

Establish a goal, prepare a budget, and make a schedule.

Confirm the goals and the budget with the company.
Development: 
Collect and check the quality of the date. Plot and try those models and regression conditions.

Consult experts.

Find the best models. 
Maintenance:
Check if the parameters are stable. 

Check if the coefficients are reasonable, if any variables are missing, and if the equation is usable for prediction.

Check the model periodically using statistical techniques. 
2. Time Series Analysis in Python
The world of Python has a number of available representations of times, dates, deltas, and timespans. It is helpful to see how Pandas relate to other packages in Python. Pandas software library (written for Python) was developed largely for the financial sector, so it includes very specific tools for financial data to ensure business growth.
Read more: How Predictive Algorithms and AI Will Rule Financial Services
Understanding Date and Time Data:
Time Stamps: Refers to particular moments in time.

Time intervals and periods: Refers to a length of time between a particular beginning and its endpoint. 

Time deltas or durations: Refers to an exact length of time. 
Native Python dates and times:
Python's basic objects for working with dates and times are in the built-in module. Scientists could use these modules along with a third-party module, and perform a host of useful functionalities on dates and times quickly. Or, you could use the module to parse dates from a variety of string formats. 
Best of Both Worlds: Dates and Times
Pandas provide a timestamp object that combines the ease-of-use of datetime and dateutil with vectorized interface and storage. From these objects, pandas can construct datetimeIndex that can be used to index data in dataframe. 
Fundamental Pandas Data Structures to Work with Time Series Data: 
The most fundamental of these objects are timetstamp and datatimeIndex objects. 
Time Stamps type: It is based on the more efficient

numpy.datetime64

datatype. 

Time Periods type: It encodes a fixed-frequency interval based on

numpy.datetime64

. 

Time deltas type: It is based on

numpy.timedelta64

with

TimedeltaIndex

as the associated index structure.
3. Time Series in Relation To R
R is a popular programming language and free software environment used by statisticians and data miners to develop data analysis. It is made up of a collection of libraries specifically designed for data science. 
R offers one of the richest ecosystems to perform data analysis. Since there are 12,000 packages in the open-source repository, it is easy to find a library for any required analysis. Business managers will find that its rich library makes R the best choice for statistical analysis, particularly for specialized analytical work. 
R provides fantastic features to communicate the findings with presentation or documentation tools that make it much easier to explain analysis to the team. It provides qualities and formal equations for time series models such as random walk, white noise, autoregression, and simple moving average. There are a variety of R functions for time series data that include simulating, modeling, and forecasting time series trends. 
Since R is developed by academicians and scientists, it is designed to answer statistical problems. It is equipped to perform time series analysis. It is the best tool for business forecasting.
4. Time Series Data Analysis
Time series data analysis is performed by collecting data at different points in time. This is in contrast to the cross-sectional data that observes companies at a single point in time. Since data points are gathered at adjacent time periods, there could be a correlation between observations in Time Series Data Analysis. 
Time series data can be found in:
Economics: GDP, CPI, unemployment rates, and more. 

Social sciences: Population, birth rates, migration data, and political indicators.

Epidemiology: Mosquito population, disease rates, and mortality rates.

Medicine: Weight tracking, cholesterol measurements, heart rate monitoring, and BP tracking. 

Physical sciences: Monthly sunspot observations, global temperatures, pollution levels. 
Seasonality
Seasonality is one of the main characteristics of time series data. It occurs when the time series exhibits predictable yet regular patterns at time intervals that are smaller than a year.  The best example of a time series data with seasonality is retail sales that increase between September to December and decrease between January and February.
Structural breaks
Most often, time-series data shows a sudden change in behaviour at a certain point in time. Such sudden changes are referred to as structural breaks. They can cause instability in the parameters of a model, which in turn can diminish the reliability and validity of that model. Time series plots can help identify structural breaks in data. 
5. Deep Learning for Time Series
Time series forecasting is especially challenging when working with long sequences, multi-step forecasts, noisy data, and multiple inputs and output variables.
Deep learning methods offer time-series forecasting capabilities such as temporal dependence, automatic learning, and automatic handling of temporal structures like seasonality and trends. 
Read more: Machine Learning Vs Deep Learning: Statistical Models That Redefine Business
Benefits of Using Deep Learning to Analyze Your Time Series
Easy-to-extract features:

Deep neural networks minimize the need for data scaling procedures and stationary data and feature engineering processes which are required in time series forecasting. These neural networks of deep learning can learn on their own. With training, they can extract features on their own from the raw input data. 

Good at extracting patterns:

Each neuron in Recurrent Neural Networks is capable to maintain information from the previous input using its internal memory. Hence, it is the best choice for the sequential data of Time Series. 

Easy to predict from training data:

The Long short-term memory (LSTM) is very popular in time series. Data can be easily represented at different points in time using deep learning models like gradient boosting regressor, random forest, and time-delay neural networks.
Time Series is Valuable for Business Development
Time series forecasting helps businesses make informed business decisions because it can be based on historical data patterns. It can be used to forecast future conditions and events. 
Reliability:

Time series forecasting is most reliable, especially when the data represents a broad time period such as large numbers of observations for longer time periods. Information can be extracted by measuring data at various intervals. 

Seasonal patterns:

Data points variances measured can reveal seasonal fluctuation patterns that serve as the basis for forecasts. Such information is of particular importance to markets whose products fluctuate seasonally because it helps them plan for production and delivery requirements. 

Trend estimation:

Time series method can also be used to identify trends because data tendencies from it can be useful to managers when measurements show a decrease or an increase in sales for a particular product. 

Growth:

Time series method is useful to measure both endogenous and financial growth. Endogenous growth is the development from within an organization's internal human capital that leads to economic growth. For example, the impact of policy variables can be evidenced through time series analysis. 
Read more: An Introduction to Deep Reinforcement Learning and its Significance
We can help you get the best of Time Series Analysis to benefit your business. Reach out to us to understand more about our data analytics and machine learning capabilities and how it can help your business grow.
Run your service business from anywhere
ReachOut digitizes your service workflows in a centralized platform to help you manage scheduling, customers, invoicing, & more from your home or office.
Get Started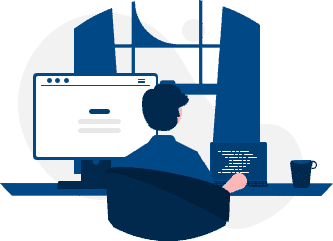 Understanding the Importance of Times Series Forecasting 
To be able to see the future. Wouldn't that be wonderful! We probably will get there someday, but time series forecasting gets you close. It gives you the ability to "see" ahead of time and succeed in your business. In this blog, we will look at what time series forecasting is, how machine learning helps in investigating time-series data, and explore a few guiding principles and see how it can benefit your business.
What Is Time Series Forecasting?
The collection of data at regular intervals is called a time series. Time series forecasting is a technique in machine learning, which analyzes data and the sequence of time to predict future events. This technique provides near accurate assumptions about future trends based on historical time-series data.
The book Time Series Analysis: With Applications in R describes the twofold purpose of time series analysis, which is "to understand or model the stochastic mechanism that gives rise to an observed series and to predict or forecast the future values of a series based on the history of that series." 
Time series allows you to analyze major patterns such as trends, seasonality, cyclicity, and irregularity. Time series analysis is used for various applications such as stock market analysis, pattern recognition, earthquake prediction, economic forecasting, census analysis and so on. 
Related Reading: Can Machine Learning Predict And Prevent Fraudsters?
Four Guiding Principles for Success in Time Series Forecasting
1. Understand the Different Time Series Patterns
Time series includes trend cycles and seasonality. Unfortunately, many confuse seasonal behavior with cyclic behavior. To avoid confusion, let's understand what they are:
Trend:

An increase or decrease in data over a period of time is called a trend. They could be

deterministic

, which provides an underlying rationale, or

stochastic,

which is a random feature of time series.

Seasonal:

Oftentimes, seasonality is of a fixed and known frequency. When a time series is affected by seasonal factors like the time of the year or the day of the week, a seasonal pattern occurs.

Cyclic:

When a data exhibit fluctuates, a cycle occurs. But unlike seasonal, it is not of a fixed frequency.
2. Use Features Carefully
It is important to use features carefully, especially when their future real values are unclear. However, if the features are predictable or have patterns you will be able to build a forecast model based on them. Using predicted values as features is risky as it can cause substantial errors and provide a biased result. Properties of a time series and time-related features that can be calculated could be added to time series models. Mistakes in handle features could easily get compounded resulting in extremely skewed results, so extreme caution is in order.
Related Reading: Machine Learning Vs Deep Learning: Statistical Models That Redefine Business
3. Be Prepared to Handle Smaller Time Series
Don't be quick to dismiss smaller time series as a drawback. All time-related datasets are useful in time series forecasting. A smaller dataset wouldn't require external memory for your computer, which makes it easier to analyze the entire dataset and make plots that could be analyzed graphically.
4. Choose The Right Resolution
Having a clear idea of the objectives of your analysis will help yield better results. It will reduce the risk of propagating the error to the total. An unbiased model's residuals would either be zero or close to zero. A white noise series is expected to have all autocorrelations close to zero. In other words, choosing the right resolution will also eliminate noisy data that makes modeling difficult.
Types of Time Series Data and Forecasts
Times series basically deals with three types of data –  time-series data, cross-sectional data, and pooled data, which is a combination of time series data and cross-sectional data. Large amounts of data give you the opportunity for exploratory data analysis, model fidelity and model testing and tuning. The question you could ask yourself is, how much data is available and how much data am I able to collect?
There are different types of forecasting that could be applied depending on the time horizon. They are near-future, medium-future and long-term future predictions. Think carefully about which time horizon prediction you need.
Organizations should be able to decide which forecast works best for their firm. A rolling forecast will re-forecast the next twelve months, whereas the traditional, or a static annual forecast creates new forecasts towards the end of the year. Think about whether you want your forecasts updated regularly or you need a more static approach.
By allowing you to harness down-sampling and up-sampling data, the concept of temporal hierarchies can mitigate modeling uncertainty. It is important to ask yourself, what temporal frequencies require forecasts?
Keep Up With Time
As businesses grow more dynamic, forecasting will get increasingly harder because of the increasing amount of data needed to build the Time Series Forecasting model. Still, implementing the principles outlined in this blog will help your organization be better equipped for success. If you have any questions on how to do this, just drop us a message.