The Future of Retail: Key Technologies for Success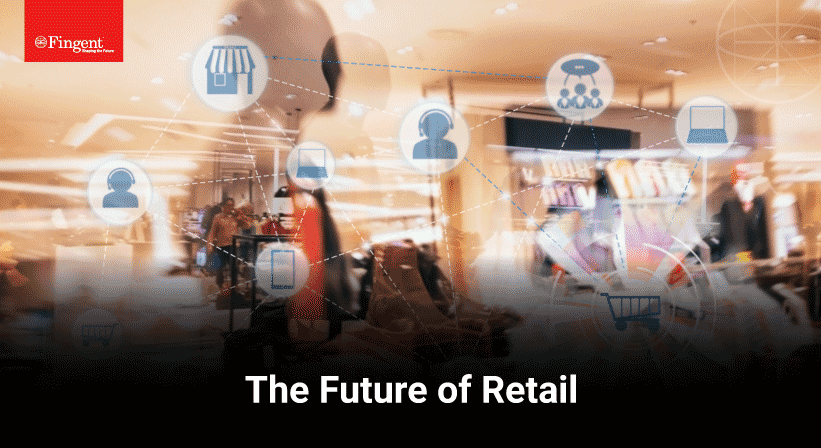 Over the years, digital evolution has transformed the way we shop!
The lockdowns and store closures due to the unprecedented events of 2020 has moreover accelerated this evolution and mainstreamed online shopping.
Today consumers don't just make purchases online. They compare brands, shop for deals, join communities, and engage in immersive experiences. According to Forbes, roughly 21% of all retail purchases will be online in 2023.
There's no denying that digital technologies are changing the retail industry as we know it. The only question that remains is whether your business is ready for the future of retail.
To help you prepare, we explore the state of the retail industry and shed light on some of the most significant challenges your business faces. Most importantly, we reveal some technology trends you can leverage to compete with major players in the retail space.
Read more: Custom Software Solutions for Retail: All You Need to Know!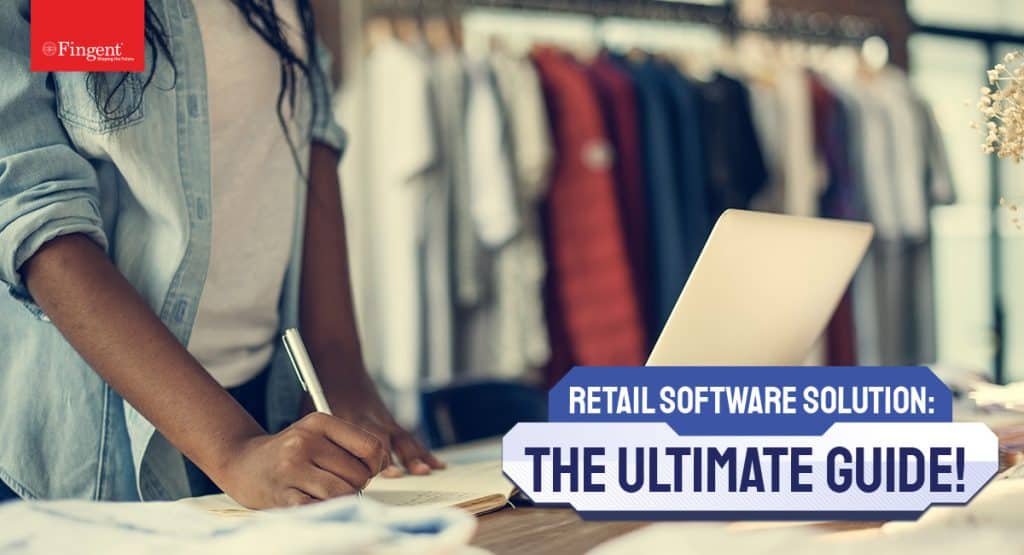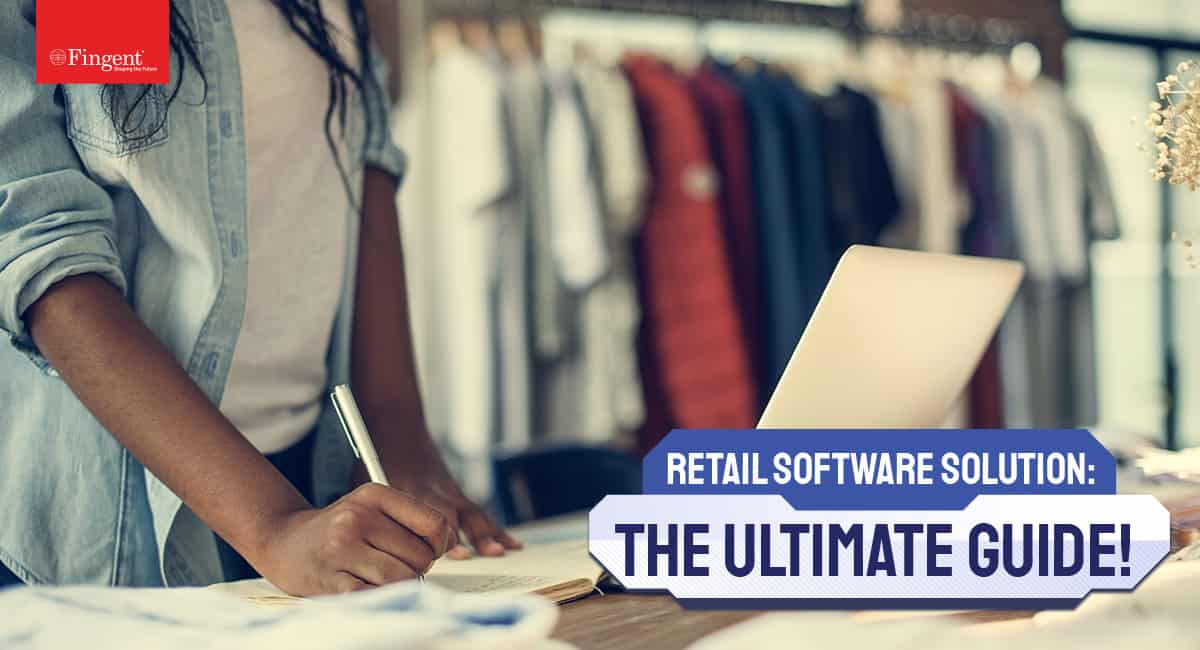 The State of the Retail Industry
In a 2023 retail industry outlook report, Deloitte researchers examined how labor challenges, supply chain hurdles, and market volatility would impact retail businesses in the new year.
Of the various predictions made in the report, the most notable is that retail sales growth in the U.S. – barring a recession – will be minimal due to a meager GDP growth forecast of just 0.9%.
Additionally, researchers found that nominal average weekly earnings rose by 8.3% between December 2020 and December 2022. However, real earnings decreased by approximately 5% due to inflation. In other words, consumers have less purchasing power even though their weekly earnings have nominally increased.
In light of these predictions, retail businesses must remain fluid and agile. In 2021, many retailers increased inventory volume by 11% on average to contend with supply chain volatility.
Continuing to maintain an extensive inventory with a potential recession just over the horizon would be unwise, as doing so would leave retailers with less liquidity and could hinder their ability to capitalize on emerging technology trends or shifts in consumer spending habits.
Retail Businesses Must Evolve or Fail
Like many others in the retail industry, you probably hoped 2023 would represent a continued progression toward "normalcy." However, many of the changes affected by the global pandemic are here to stay. Modern consumers expect a more technology-centric retail experience, even if they choose to shop in-store.
In addition to adapting to the new consumer, you must also navigate the aforementioned economic challenges poised to persist throughout 2023 and beyond. To make matters worse, the quit rate of employees in the retail industry remains at about 4%, significantly higher than the national average.
While these interconnected issues seem to have created a perfect storm, it's possible for your business not only to survive the future of retail but thrive in it. To do so, you must familiarize yourself with the latest tech trends and how they might affect your reimagined business model.
Key Tech Trends Shaping the Future of Retail
To stay relevant and competitive, we suggest you consider how adopting the following key tech trends can impact your business:
1. A Shift to Digital Goods and Services
Even if your company sells physical products, offering digital goods and services is an excellent way of differentiating your brand from retail businesses that aren't so forward-thinking.
For instance, you might commission a development agency to create a custom mobile app for your business. You could then use this app to connect with customers, deliver digital goods (i.e., coupons or top customer badges), and nurture feelings of loyalty among your target audience.
You can take this concept further by creating a digital community that lets shoppers share how your products and goods make them feel or improve their daily lives.
2. Omnichannel Shopping Options
The shopping experience is no longer linear. Instead, customers typically interact with a brand along multiple touchpoints and channels before actually making a purchase. With this in mind, you must adopt interconnected technologies to seamlessly guide leads through each phase of the purchasing journey.
What does that look like, exactly? First and foremost, you should have a dynamic, user-friendly, mobile-optimized website in place.
You'll also need to give consumers multiple ways of interacting with your brand, such as your website, mobile app, and brick-and-mortar store. The top brands are already doing this — your company should follow suit.
3. Social Media-Centric Campaigns
While you already have social media pages for your company, you may not be using these channels to their full potential. The most successful brands have tapped into meme culture, hashtags, influencers, and other trends that are native to social media to reinvent the customer journey.
Putting social media at the center of your marketing campaigns allows you to fuel online shopping in new ways and connect with younger audiences.
There are many ways to up your social media marketing efforts, including hosting live events, holding Q&A sessions, and interacting with followers in the comment section.
4. Automated Pricing
Automated pricing involves using software to set prices according to variables of significance to the store. Automated pricing technologies have become a valuable resource for big-box retailers in recent years. Smaller businesses are catching on, using this convenient technology to ensure that product prices are set to optimize profitability for both online and in-store products.
Implementing pricing automation solutions will reduce the workload on your staff, as they'll no longer have to set prices manually. This will help you overcome labor shortages and improve productivity. Automated pricing tools also allow you to deliver better value to customers by running short-term sales or discounts.
Read more: How To Power Your Retail Business with Augmented Reality?

Stay Ahead of the Curve with Fingent
A mixture of in-person shopping experiences and tech-centric journeys will shape the future of retail.
While many modern consumers still like to make purchases at brick-and-mortar shops, 63% of all buying journeys start online. As such, your organization must embrace the latest retail industry technology trends to provide consumers with an experience that seamlessly transitions between channels and mediums.
To achieve such fluidity, you need a technology partner like Fingent that understands the thoroughly modern challenges retail businesses face.
Fingent provides end-to-end application development services for retailers. Our dynamic team can create tailor-made field sales applications, inventory management tools, omnichannel fulfillment solutions, and other digital technology resources you need to maintain your edge.
Connect with us today or submit a request for a proposal to learn more.
Related Post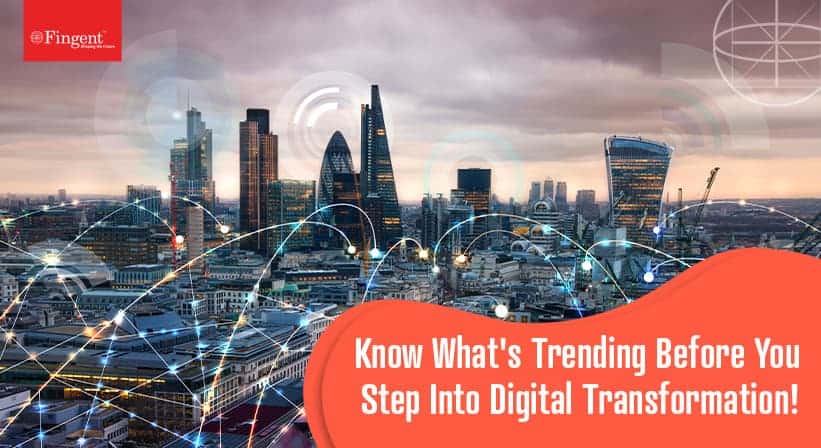 Digital transformation has become indispensable, more so now than ever……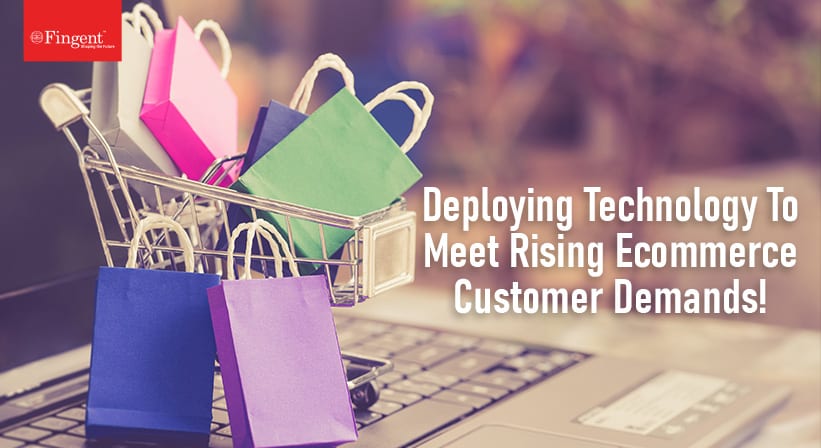 The impact of the pandemic on consumers across the globe……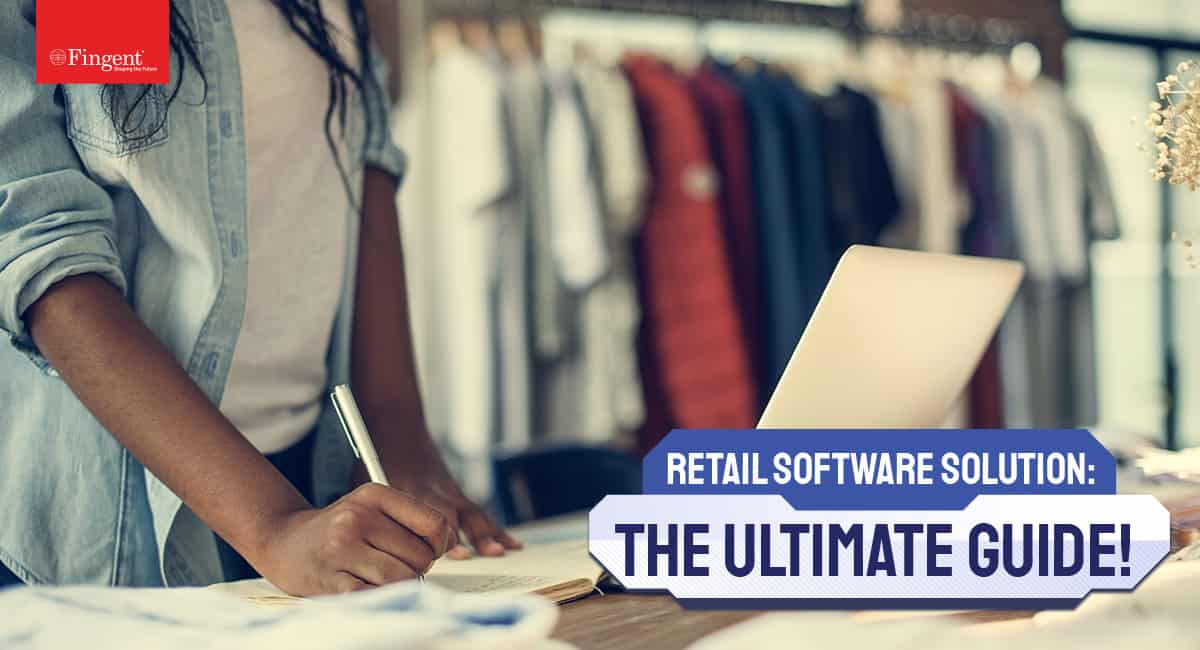 How Retail Software Solutions Help You Gain A Competitive Advantage……