Tips to Evolve your Business with Technology

You and your business are in the midst of a spanking new industrial revolution, driven by technology that binds all living things and nonliving things, everywhere, anytime – the Internet of Things! Staying relevant and in the picture will not be as easy as before for businesses. The S7P 500 index shows how the average lifespan of companies has fallen from 61 years in 1958 to just 20 years in 2015. This is expected to fall further, making it too hard for companies to strive. Companies should be prepared for what's ahead, conduct researches, listen to experts, keep a watch on latest analysts, reports, observe your market and trends to anticipate the changes that your business will take.
So, what technologies in the year ahead will play crucial roles in the success of your business?
Let's see some of these:
Providing better user experience through web based platforms:
Businesses can utilize the potential of latest technologies to the maximum to offer personalized experience for customers, and to create better and meaningful relationships with them. There are several ways you can improve the customer experience through web based platforms: Developing an online customer advisory community, integrating social media intelligence, adopting face recognition methods using augmented reality in sales, etc. are a few examples. Business strategist and futurist at Altimeter, Brian Solis says, "The customer experience is a very human emotion, it is the sum of every engagement that a customer has with your business". Researches show that 98% of customers agree that poor customer experience means going for another option.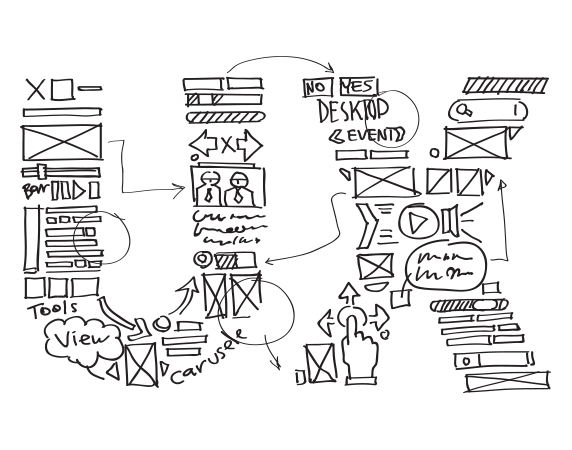 Make sure your business has a flexible/scalable technology:
If you plan to win a marathon, would you invest in cheap trainers falling apart in the first half? Likewise, while making tech purchase decisions for your business, keep in mind the brighter side your business will get into through it. Go for tech that can evolve in pace with your business. For instance, it has always been wiser for small businesses to use cloud applications or cloud based business platforms if they aim to grow fast, in order to accommodate their growing customer demands seamlessly. New features and functionalities can be easily integrated into cloud platforms with growing business needs. The vendor can also manage the updates ensuring everything runs smoothly. There is little overhead on the business owner, who can forget the system and focus on the business goals.
Connectivity:
Offer a reliable, widespread internet connection to ensure the information you and your employees need are readily available. This allows the employees, owners and partners to have secure access on their own devices enabling tasks on the go and increasing their productivity. Onsite Wi-Fi access is critical for companies which deal with daily interaction with customers. Wi-Fi CRM also helps businesses to get details about their target audiences who uses the Wi-Fi, which in turn can be used to provide personalized experiences for customers.
Social Media Branding:
Almost all your customers use most social media sites out there. Social Media is a comfortable medium for you to reach out to your target customers instantly. Businesses can raise their brand awareness via social media among current and prospective customers. Your brand pages in Social Medias like Facebook, Twitter or LinkedIn is a great way for you to interact with customers (via emails, updates, messages or push notifications), promote your brand, market your products and also obtain customers' opinion about the products via feedback. It enhances the way in which your business communicates with customers, clients and suppliers by increasing responsiveness and in turn, improving the reputation of your brand.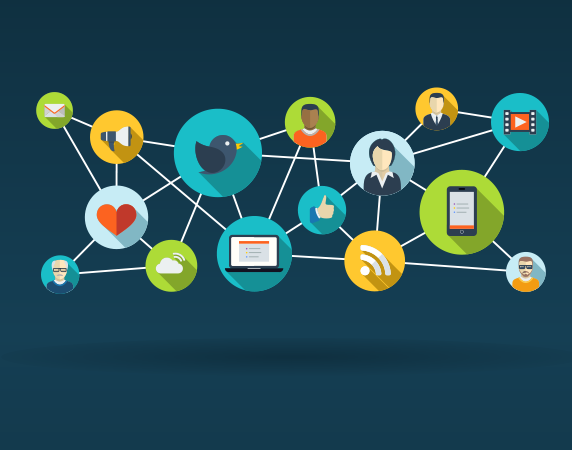 Mobile First:
First and the foremost thing to do for your business is to have a Mobile friendly website or a Mobile App of its own, to enable business owners manage their tasks in their own mobile devices. In coming years, businesses will serve customers more through mobile apps which is why you see most online websites encouraging users to make purchase through their mobile apps. Technology giants like Apple, IBM and HP investing more in mobility is another hint of how large this market is going to get. Enterprises will create new and native apps taking advantage of the device's unique features and form factors. Businesses will also increasingly incorporate mobile payment system into their apps offering fast, secure and easy payments online. It provides new ways of payment system for customers through chip card technology in credit cards and mobile bill payment applications.
API- first design is opening a new door to software development. In a multi-platform environment, API first principles allow to create quick and efficient products and experiences that work across any kind of device. 'Develop an API First – Before building the website, mobile , web, or single page application and then you get to work on defining the channels you will be making the API resources available on'. All the major players in market, like Oracle, IBM, Intel and others have been preparing for the API-centric software development for years.
Security:
Whatever technology you opt for in your business, security and privacy should be its primary feature. Every app, software, hardware or platform used must be self-aware and self-protecting. You can't compromise the company's confidential data for a better user experience; rather everything should be an integral part of the system.
Preventive maintenance through IoT:
In critical business environments, it is important to ensure continuous uptime by diagnosing and preventing malfunctions in real time. Previously, companies used to send field technicians to perform routine checkups and preventive maintenance on fixed schedules. Recently companies started fitting equipment with sensors to alert operators when there are chances for things to go wrong. With the power of Internet Of Things and machine to machine communication, your business can analyze operational data and take predictive actions in real time. This will help your business to predict resource availabilities and take actions before problems occur. You can predict equipment malfunctions even before they occur and take preventive actions.
This year, make a wish to give your business the latest, best-in-class tech, and we are here to help you achieve that.
In conclusion, evolving your business with technology can be a game-changer for improving efficiency, reducing costs, and boosting productivity. However, it's crucial to approach technology adoption strategically. Partnering with a custom software development company can provide businesses with the expertise needed to identify the right technology solutions that align with their goals, budget, and resources.
Related Post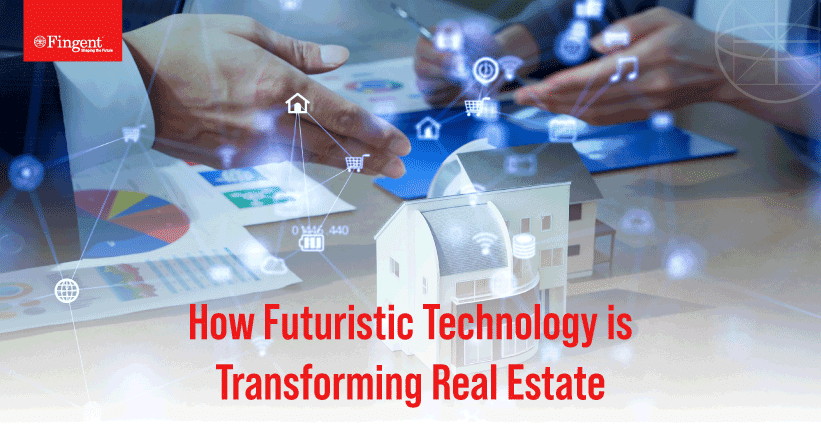 According to a 2020 report, 58% of real estate brokers……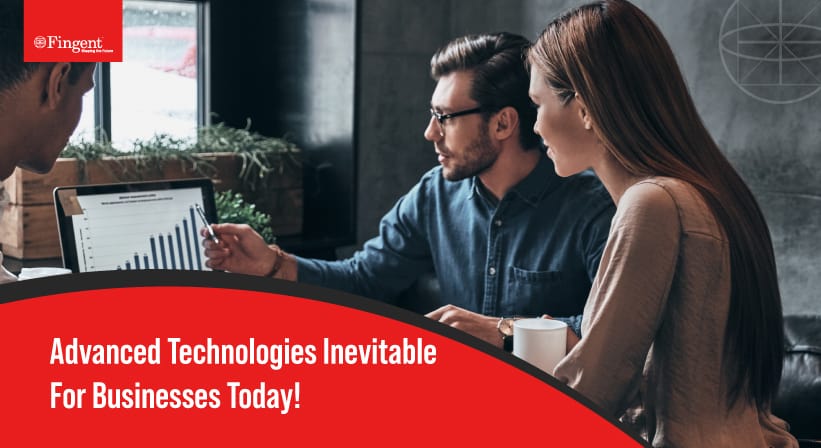 The strategic significance of advanced technologies as a critical business……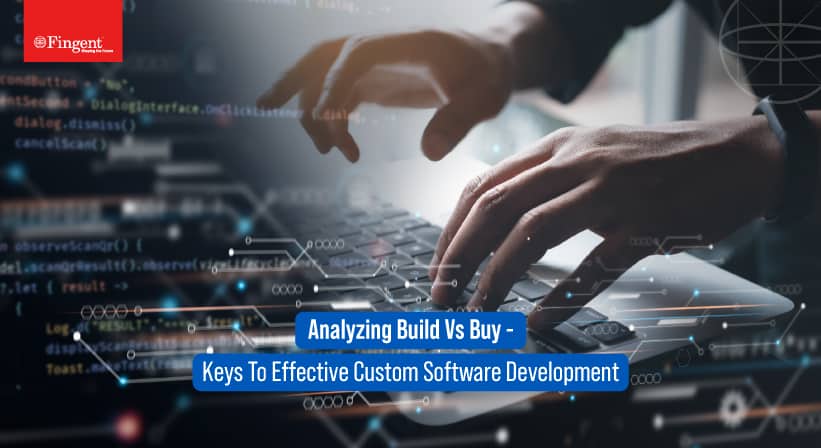 To build or to buy has been a million-dollar question……