Top 10 Big Data Trends & How They Affect Your Enterprise

Big data has come a long way in 2016, but there is scope for much more. Here are the top big data trends, or how enterprises would leverage big data in new and innovative ways, going forward.
1. Dominance of the Cloud
The spread of the cloud notwithstanding, many small and medium enterprises still rely on on-premises data centers. As such legacy data centers reach their end of life, and as the benefits of the cloud become too tempting to ignore, there will be an increased migration to the cloud.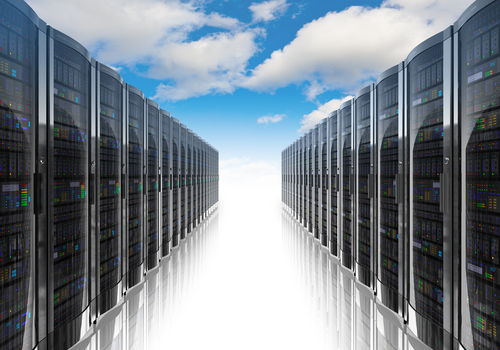 The future of big data for the enterprise is in the cloud, considering the infinite power and flexibility on offer. The cloud enables enterprises to tap into the required resources with a few mouse clicks, without having to take the trouble for provisioning, or seek talent to run in-house Hadoop clusters and processing. The migration to the cloud also cut costs in maintenance and operations.
2. Incorporation of Live IoT Data
The Internet of Things is in the throes of effecting a paradigm shift in all things computing. If anything, it will enrich Big Data analytics with even more data. With IoT gaining center stage, the focus of Big Data for the enterprise will shift to processing real-time and actionable data derived from IoT sensors and other live information, and transmitting the same to users and machines, for actionable information.
Enterprises will be faced with the increasing need to integrate and make sense of data entered by humans and data captured by machines, to aggregate composite visualizations. For instance, data from drones, combined with sensory and standard IT inputs, merged into a single pane of glass view would offer fresh multi-dimensional insights not possible before.
3. The Use of More Dark Data
The spread of computing and the Big Data trend of digitalization has been underway for some time now, but much of enterprise data are still trapped in paper-based documents, paper photos, CD's, vaults, storage closets, and unconnected hard drives. Such data may be invaluable in offering historical insights and performance trends. Among the key Big Data trends would be demolishing silos that lock up data in the first place, and integrate such trapped data, to ensure comprehensive and complete analysis.
For the enterprise, accessibility and relevance of historic data become even more relevant in today's hyper-competitive and a cut-throat world, where trademark infringement and/or intellectual property violation claims are manifold.
4. Focus on the Results rather than the Efforts
The proliferation of data makes it important to separate the wheat from the chaff. The terabytes of data being generated from multiple sources can drown even the most efficient of enterprises. To cope with the challenge of crunching terabytes of data, more and more organizations are now adopting Hadoop and other big data stores.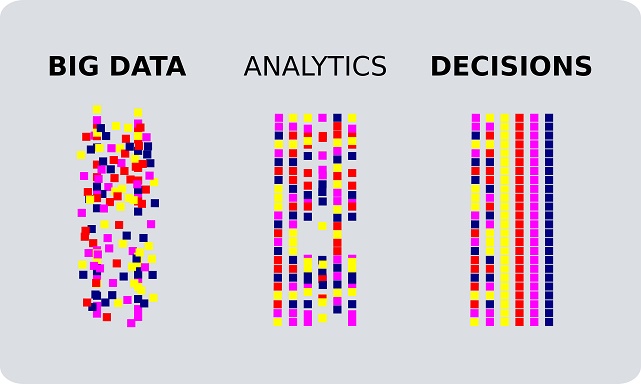 With the focus on results than effort, executives seek out relevant insights. Side by side with a focus on real-time analytics and insights, Big Data analytics will increasingly focus on data and results that really matter and add value to the bottom line, rather than analytics for the sake of it. Big Data vendors are introducing new and innovative Hadoop-based advanced analytic solutions towards this end, and enterprises have no option but to embrace such tools.
5. Immediately Gratifying Analytics
Today's fast paced world demand instant results, fuelling the demand for real-time analytics capabilities. Today's business executives demand real-time actionable data, in easy to consume and attractive graphics. The delivery of graphics is likely to become more flexible and innovative and take newer dimensions, such as 3D visualizations, as well.
Enterprises who do not cater to such pressing need face the risk of being left out, as competition becomes increasingly sophisticated and use innovative tools to gain better insights, to convince customers.
6. The Rise of Predictive Analytics
Today's enterprises are going one step ahead of real time analytics and delving into predictive analysis, to take decisions that contribute to the bottom line.
Big Data providers now offer solutions that crunch historic data to predict events and behaviors, allowing marketers and enterprises to position them to make the kill. Predictive analytics also help in fraud detection and minimize risk exposure, besides, make operations more efficient than ever before.
7. The Rise of Self-Service
In tune with the efficiency-oriented lean philosophy, self-service is setting in even in big data preparation and analytics.
Self-service data preparation tools boost time to value, allowing enterprises unmatched flexibility and also making it easier to include unstructured and semi-structured data in the analytics. It also improves trust and reliability in the data included for analytics, considering end users who deal with the data would know its relevance, for inclusion in analytics. The decreased reliance on technical experts empower end users to no small extent and improve operational efficiency in the process.
Self-service in data analytics plays into the pressing need for customization, further boosting efficiency.
8. Increasing Reliance on Data Virtualization
Today's data is not just voluminous, but also complex, and unstructured. Big data solutions are increasingly relying on data virtualization to unlock what is hidden within large data sets. Graphic data virtualization especially enable enterprises to retrieve and manipulate data on the fly, regardless of how the data is formatted or where it is located.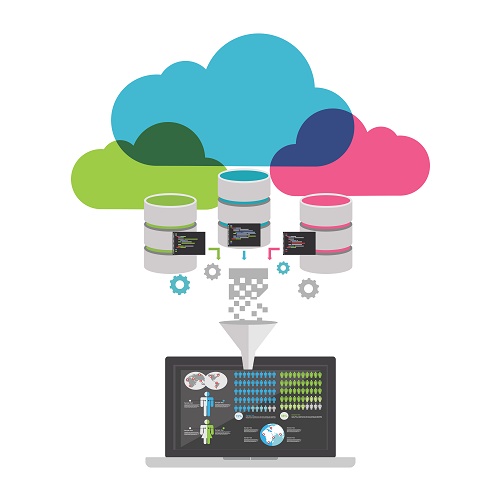 Through such virtualization techniques, the enterprise may optimize their business intelligence, and unlock better insights.
9. Stronger Administration of Data Security Permissions
With the trend of moving all data into a single integrated data warehouse and repositories, all users would access the same data, but on a "need basis."  The coming days is likely to see more attention to fortifying access permissions and data security. Creating and or revising data access permissions policies, and implementing technology to monitor and detect potential data exfiltration by users is likely to take center stage in the coming days.
10. Increasing Thrust on Security
Security has always been a pressing issue.The convergence of various big management elements such as data quality, data preparation, and data integration, necessary for big data analytics, the increasing reliance on smart devices for generating data, and the increasing regulations in the wake of high-profile breaches raises the stakes of security higher than ever before.
The ramifications of Big Data breaches will be huge, with potential for serious reputational damage and crippling legal repercussions.
With big data being increasingly used for mission critical applications, the stakes have never been higher. As Big Data is expected to go leap and bounds, it is important for enterprises to stay abreast of the latest developments, to remain on the top of the game. Partnering with us for your Big Data plans offers a safe bet, considering our vast experience and expertise in the field, and our track record of having successful implemented several cutting-edge projects, cutting across industries.
Related Post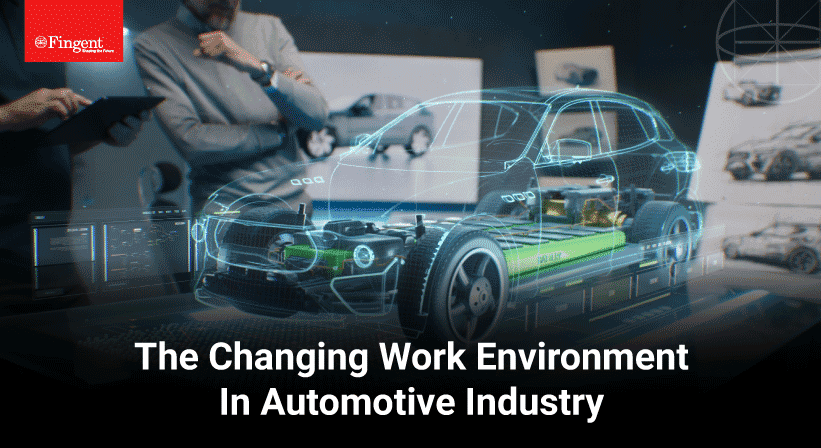 The automobile industry is one of the largest sectors in……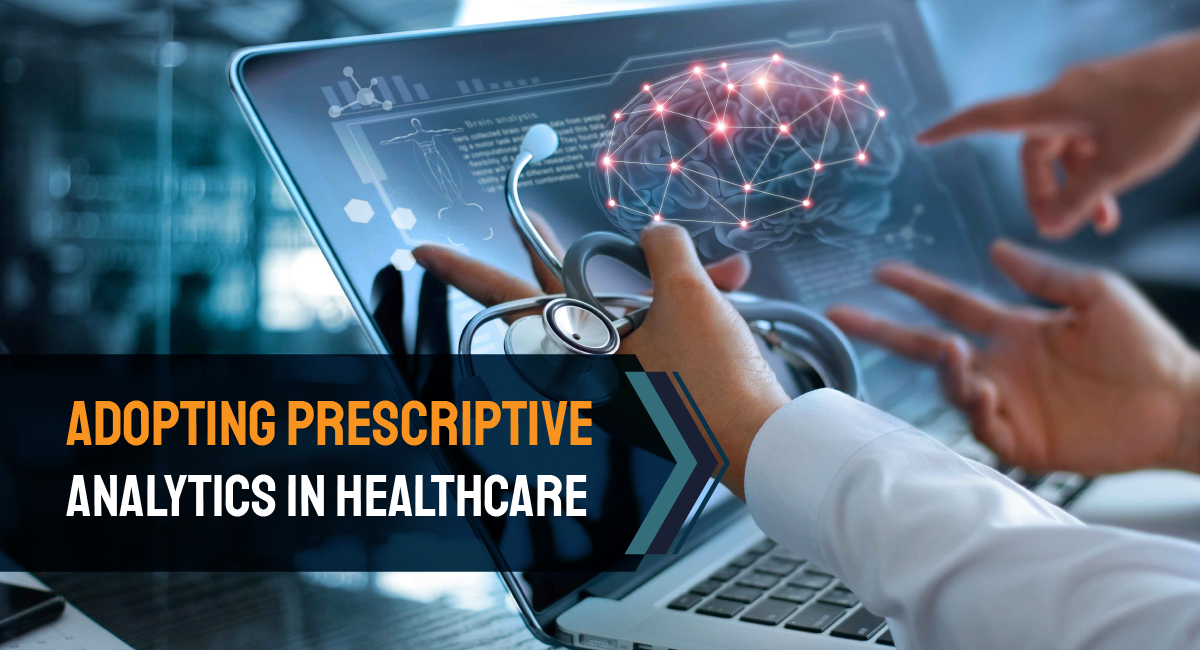 3 Reasons to Embrace Prescriptive Analytics in Healthcare From flagging……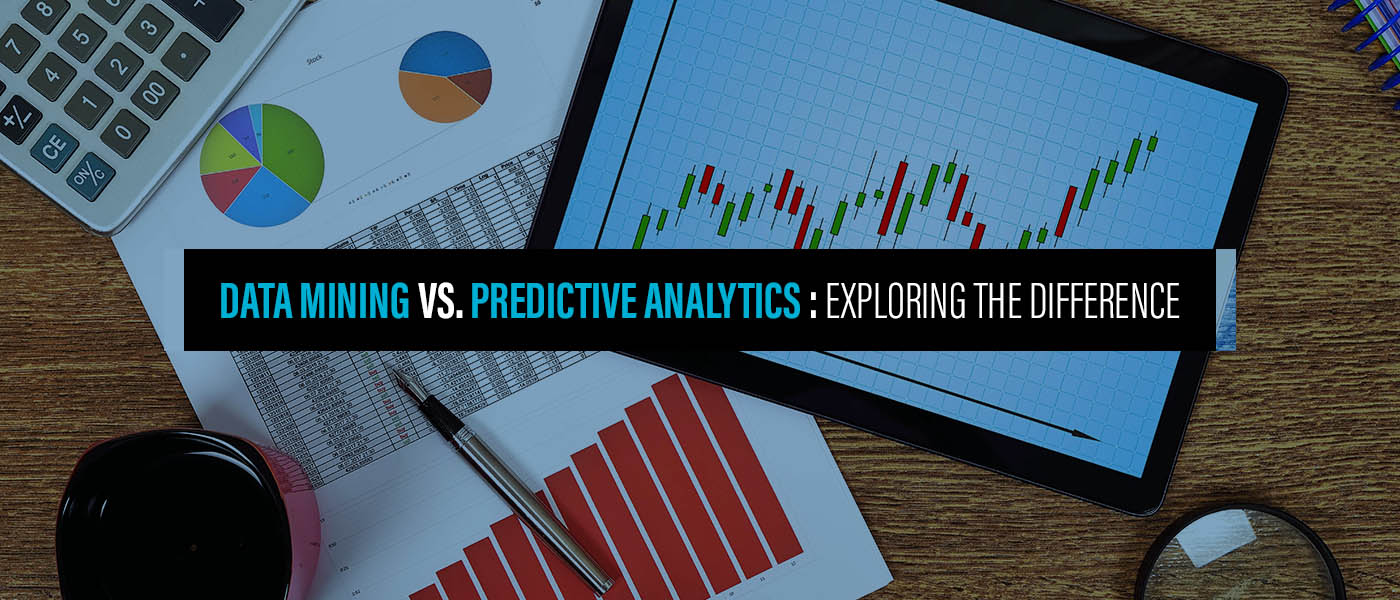 Data Mining Vs Predictive Analytics: Learn The Difference & Benefits……