Upcoming Overtime Regulations Impact All Businesses: Are You Automated?

Prep Up for the New Overtime Regulations! Go Digital!
One of the biggest changes that the business world has seen in the recent years, is the rapid rise in social media usage. It started off as a passing fad among the youth, and then went on to become one of the most powerful medium of communication and marketing, among businesses.
To be specific, there are about 1.55 billion active users on Facebook on a monthly basis, which basically accounts for 1 in 5 people. That explains, why it has so much of an influence, right?
You are probably in terms with this social media surge in business by now. Here let's talk about another similar big change that is about to happen again in the business scenario- the recently updated overtime regulations.
Overtime Regulations
Just to quickly sum it up, the Department of Labor, recently made a significant change in the Fair Labor Standards Act (FLSA), by which a large number of employees that were classified as exempt, will be facing the changes. This means that a lot of employees who previously did not have to track their work time, will have to from now with >overtime, and will have to punch in and punch out like regular employees, with effect from December 1, 2016.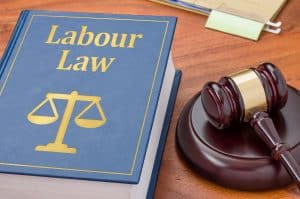 Much to the surprise of many SMBs, this amendment is indeed going to affect many of their employees, especially those whose salaries come near the margin of $47,476 per annum.
While this may prove to be an expensive regulation to comply with for many organizations, not keeping up to speed on the same is likely to cost a lot more.
According to several estimates, almost 70% of businesses are not compliant with even the existing FLSA, because of which they have had to suffer the most number of lawsuits with regard to wages. This was because a lot of employees had been misclassified as exempt, and had been missing out on overtime.
What you can do to keep up
To save yourself from such trouble, it is crucial for your business to automate your timecards. Before getting on to that thought, here are some tips:
Make proper note of which of your employees are covered by the new rule. According to the new rule, even those employees who had previously been exempt, and earn less than $47,476 will be covered. You might want to check with your attorney about this.

You might want to start tracking their work hours, even though the rule doesn't come into effect until this December, so that you get a base record of their work time.

You need to get a proper strong automated system in place, instead of those paper-based time cards, as they are no longer effective, slow down the whole process and can get you in line for lawsuits.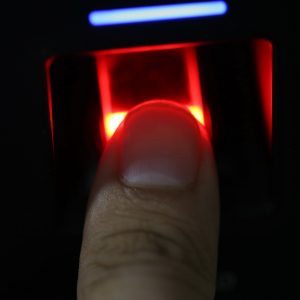 A good and accurate, cloud-based automated attendance system is the right way to go.
Since the timesheets and cards can be filled in by employees right from their mobile devices, it gets updated on the supervisor or manager's system immediately, and hence everyone is in the loop, as to the worker's timings. There are several other advantages of using a digital system.
Here are some:
Automatic Update on Accounts
As the whole system of attendance gets automated and each of the devices, like the ones with the employees,  the ones with the managers and the centralized office system, are all integrated into a comprehensive mechanism, it becomes easy for all users to monitor the data. The same systems can also be linked to your accounting system, which makes the calculation of wages all the more effective.
Audit Trail
An integrated attendance system helps to maintain a proper audit trail, in case of any issues or complaints related to non-compliance of regulations. At the event of an audit, you will be able to pull up all the information and documentation you need, in a matter of minutes.
Accuracy
As the new regulation involves paying all workers who earn below the new threshold, for any overtime hours worked, you need to have an accurate track of the hours worked by your employees. It is pretty much impossible to achieve a good level of accuracy with paper-based systems. They are prone to human errors and of course, loss of data.
Decision Support
By having access to all accurate information on employee working hours, you get to take better, more informed decisions on their compensation. As the relevant authority on the matter, you can effectively remunerate the deserving employees, based on real-time evidence.
With all the above benefits, you can easily handle the huge change that is just around the corner, and any other changes that may come up, in the face of uncertainty.
According to the Aberdeen Group, companies that shift to an automated attendance system, are likely to witness huge benefits including a 100% increase in human capital ROI. It also led to a 32% decline in unplanned overtime.
December 1st is just a few months away. Now is the time to make the shift to automated time cards and get well acquainted with the new changes. Talk to our software experts to get a better idea of the whole digital attendance system, and get started.