Ways to Leverage Smart IT Solutions for your Retail Business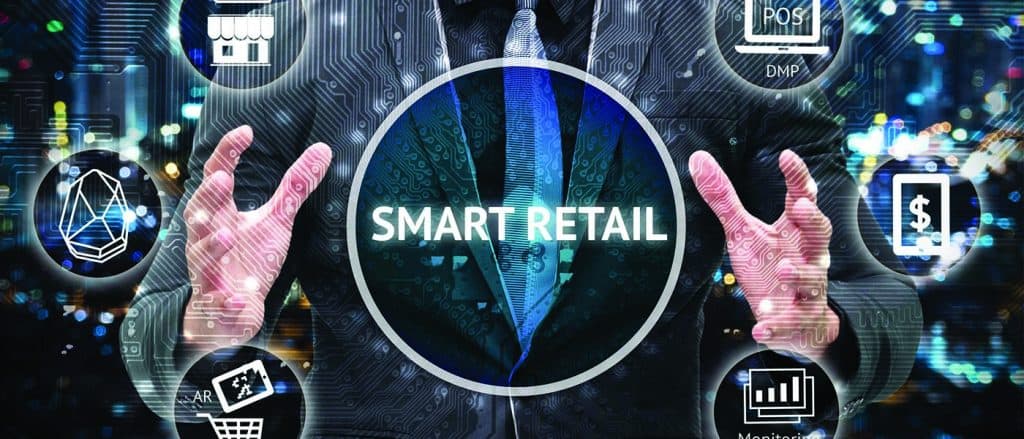 Automation in the retail space improves efficiency, enhances the quality of service, and reduces the cost for all stakeholders. Retailers who realize this fact strive to offer innovative products and solutions, based on automation technology, to differentiate themselves from competitors.
Here are some of the ways in which retailers leverage automated solutions to optimize their operations and cut costs.
Digitalization of Tasks
Digitalization boosts the efficiency of manual and tedious, time-consuming internal tasks. While most progressive retailers have already applied IT applications and solutions in a big way, the emergence of IoT has given rise to newer solutions that take efficiency and quality improvements to a whole new level.
IoT based solutions like leveraging components such as RFID tags, NFC, sensors, and smart devices are primed up to disrupt the retail space in a big way. Retailers apply such solutions in almost all retail functionalities, including product search, checkout, analytics, inventory management, security, PoS, and vending machines.
NFC based payments systems, for instance, facilitate contactless payment systems, speeding up the process considerably, and doing away with queues.
Amazon GO, the checkout free, fully automated grocery store in Seattle offers a prototype of the future store. The store uses cameras and sensors to track what shoppers remove from and place back on the shelves. Amazon bills the customer automatically when they leave the store, using the credit card stored on file. Check out lines, often the major pain point in a retail store, become superfluous.
Starbucks's "Order & Pay App", allows customers to pre-order items when on the move. The order is ready when customers enter the store, sparing them the hassles of having to stand in a line. The app, in essence, replaces the POS terminal.
Retailers who invest in such solutions reap huge savings as a result of reduced employee and infrastructure costs. They also gain through increased sales resulting from increased customer satisfaction.
Automation of Key Processes
Automation of critical processes such as inventory control, filling out employee timesheets, invoicing, entering information from various PoS terminals to the accounting platform, financial management, point of sale transactions, etc., can improve efficiency and bring about big cost savings. An integrated point-of-sale system, for instance, spares the need to manually key in transaction information into the card reader or other systems.
Many retailers have identified robots as a key tool to automate their processes. Evidence on hand suggests big efficiency gains and cost savings through the implementation of such innovative automation solutions.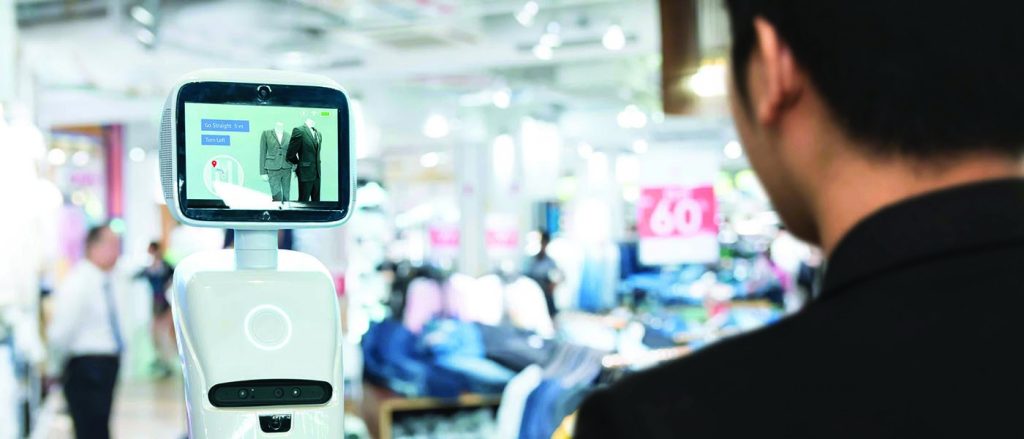 A case in point is Walmart that has patented the use of robots in retail stores. Robots offer an effective and reliable solution to key issues such as insufficient staffing during peak hours, cleaning messy aisles instantly, and identifying theft with precision. Robots are excellent workers, and an HR department's dream-come-true; they do not need a vacation, never get sick, arrive at work 100% trained, and do not slack. The deployment of such robots has saved millions of dollars for Walmart, in the form of reduced HR costs.
Another success story that retailers can set as a benchmark is that of Amazon's Kiva robots. Amazon deployed these robots across its warehouses, in 2014, to automate the retrieving and packaging process. Amazon has already saved about $22 million per fulfillment center by deploying these robots, according to Deutsche Bank.
There is the added benefit of automated technologies attracting youth. A recent study by Fisch Restaurant estimates nearly one out of three customers in the 18 to 24 age group prefer ordering from the drive-thru at restaurants because "they don't feel like dealing with people." Likewise, McDonald's automated ordering kiosks are a rage across Europe, relegating manual ordering to the second spot.
Personalize Customer Experiences
A major objective of applying automation technology is to enhance customer experience. Customers are the lifeblood of any business. In today's age where choice is plenty, customers who feel dissatisfied or have to put up with difficulties to complete the transaction will leave. As such, retailers strive to create high-value, personalized interactions with customers.
The first step towards facilitating the customer is to understand their preferences and requirements. Today's customers demand highly personalized services. Research by TimeTrade reveals 36% of shoppers do not like to wait for items to ship,  30% of shoppers prefer advice on what products to buy, and 90% of customers will make a purchase when they receive assistance from a knowledgeable store associate.
Retailers may personalize each customer's experience by harvesting the growing volumes of customer data available across social and other channels.
Retailers could use such data to offer location sensitive offers. In the past, retailers strove to deliver contextual product recommendations. Today, they strive to rationalize the shopping opportunity. 7-Eleven, the global convenience brand targets customers based on location and weather and delivers customized and time-sensitive offers. For instance, if it has started raining in the city or a specific area, the company may offer discounts on umbrellas to customers who are outside their homes, and in the vicinity of the stores.
Lowe is all set to introduce LoweBots – multilingual, autonomous customer assistance robots. The pilot program has been announced in 11 locations across the San Francisco Bay area.
Personalizing customer experience goes far beyond creating brand loyalty and increasing sales. By understanding the customer, the retailer can target and optimize the effort and investment on the customer, without wastage. For instance, if a customer is known to prefer shopping alone without the aid of a salesperson, the retailer can spare the time and cost associated with deploying the salesperson to serve the customer.
Integrate the digital ecosystem with the real-world shop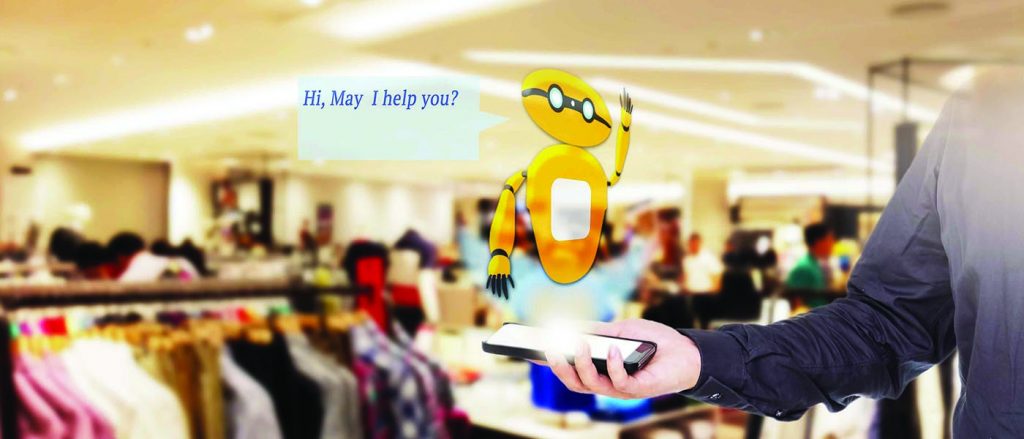 The most common manifestation of integration of the digital ecosystem with brick and mortar shops are customer apps which aid the shopper as they shop in the physical store. Such apps make shopping easier by listing detailed product features, offering demo videos, and providing customized geolocation-based offers. Such apps also facilitate omnichannel sales. The shopper, may, for instance, opt to shop at the store and get the product delivered through an e-commerce channel.
Retailers need to complement such apps by installing beacons to identify customers who enter the store premises. They could then personalize the experience based on the customer's preference and demographics. For instance, leading brands such as Sephora and American Eagle identifies each customer to deliver discounts on their birthdays.
Retailers would also do well to take the transaction to the customer without them having to wait in a long, slow-moving checkout queue. Even if red-hot IoT based technologies such as "Amazon's Go cashless store" is beyond a small retailer's budget, they can still adopt the Tablet PoS system that allows their staff to check out customers in aisles, doing away with the cumbersome check-out queues. There could also be a facility for online app-based checkout.
Examples of retailers who have applied innovative new automation-based products to enhance customer experience are many. Westfield London, for instance, applied an RFID technology driven smart card system, enabling customers to park their cars without needing a ticket. This is a big improvement over the manual process of refunding parking tickets, sparing the hassle of customers having to present the parking tickets and claim a refund from the store.
Likewise, augmented reality chat bots not just enliven the customer service experience, but also offer greater insights into the customer, reducing the effort and time for the customer service agent.
Audit and Redesign Internal Procedures
A sure shot way to boost internal efficiency and reduce costs is by reducing internal processes by adopting Lean methodologies.
The prerequisite is to conduct a thorough audit to identify supply chain strengths and weaknesses and identify and quantify waste. Retailers can optimize inventory, and pinpoint other areas of improvements.
Constructing an end-to-end lean value stream flow, focused on minimalistic procedures, improves transparency, and makes it easier to review and eliminate avoidable procedures. It creates a standardized workflow with all glitches and kinks ironed out, while co-opting abnormal workflows, catering to all contingencies such as a power failure which results in many POS terminals going down.
Automated retail workflows come integrated with analytics and a CRM suite, creating a highly powerful system, and facilitating further cost-saving methods such as just-in-time inventory, and real-time stocking.
Optimize the Workforce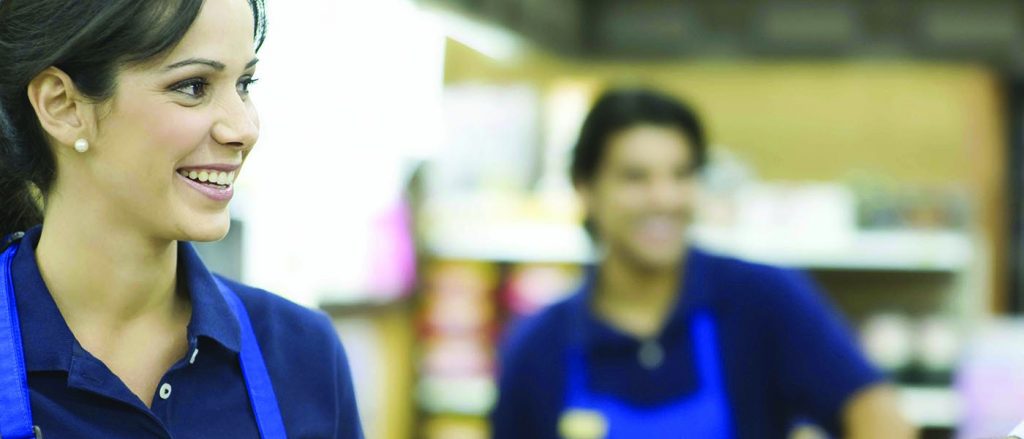 Automated algorithmic-based labor scheduling tools calculate store workload and optimize staffing, with a high level of accuracy. Custom made algorithms consider factors such as store format, operating hours, backroom configurations, labor regulations, ergonomic considerations, and all other factors, to schedule shifts seamlessly. Such automated systems optimize staff at peak hours and ensure they remain at their productive best. It also reduces absenteeism. The investment is such a solution also delivers a big motivation boost for the workers, reducing turnover rates and decreasing HR costs considerably.
An advanced workforce optimization software, powered by advanced analytics, integrates the customer journey with the employee's schedule. For instance, if an employee has already struck up a relationship or a rapport with a customer, the employee is assigned to the same customer as far as possible. Such software also ensures high levels of compliance to deliver operational control and business confidence.
Optimize Merchandising
Retailers do not make money by blindly stockpiling inventory. The inventory has to sell. When introducing a new product, smart retailers ask pertinent questions such as "Will the product sell?" "Can the store make money selling the product?", and so on.
Having introduced a product, a retailer's prime focus is to optimize the handling of the product inventory; the ordering processes has to be streamlined by identifying the most optimal order-quantity and should be integrated with the sales forecast to eliminate stock-out situations. A good, automated inventory management suite automates all these processes, boosting efficiency and reducing costs.
Automating the merchandising and product exposure process offers retailers the infinite capabilities offered by machines, as opposed to the finite capabilities of a human employee. It also facilitates easy integration of disparate data sources, and comprehensive analytics based on live data. Customers who enter the store are presented with the most optimal inventory, in the best possible way. The analytic engine, could, for instance, draw up the price-point resulting in maximum sales, and tweak the pricing and merchandising strategy accordingly. The net result is the elimination of wasteful trial-and-error methods and saving time. It also ensures the exposure of more products to more people, increasing sales.
Embrace analytics to improve processes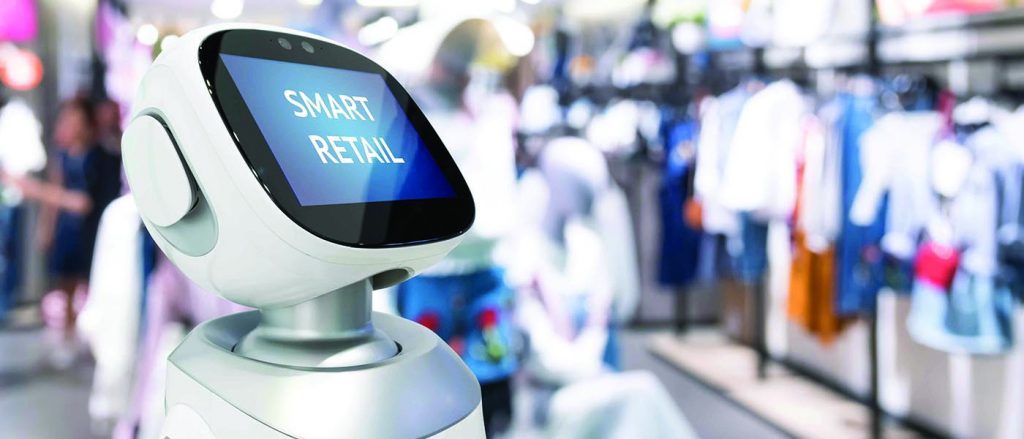 The application of IoT based sensors has taken data analytics to a new level. Retail analytic solutions now aggregate data from video camera feeds, beacons, Wi-Fi, POS systems and other components, and subject such data to big data analytics.
Retailers could gain valuable insights from such analytics. They could measure various elements in the buying process, such as the products each customer inspected in detail, tried, and compared. This information, available in easily digestible reports and graphs, allows retailers to optimize their inventory, eliminating slow-moving inventory. They could also fine-tune prices to boost uptake of inventory. More importantly, such processes become automatic and precise, with a high degree of accuracy, reducing the costly trial-and-error methods usually associated with the processes.
Mindtree's 2017 study, "Sixth Sense of Retail", reveals how rapidly evolving digital trends such as social media, mobile applications, and automation reshape the way retailers engage with customers. About 51% of young shoppers (16-24) are comfortable with automated technologies and would visit robot-driven stores, but as high as 78% of older shoppers (55+ years of age) were apprehensive about this trend. Likewise, while 44% of men, cutting across age groups are comfortable with automated technologies, only 30% of women are similarly comfortable. As such, retailers would do well not to blindly embrace automation, just because someone else is also doing it. Rather, they should study their business, understand their customer, and apply automated technologies judiciously.