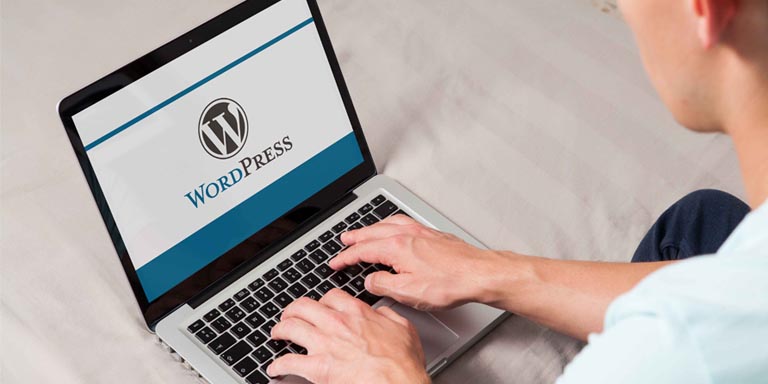 The Internet holds over 1.8 billion websites as of today.  Out of this big mix, the number of active websites is no less than 644 million. What is equally startling is that more than one-quarter of them are powered by WordPress. Starting off in 2003, WordPress has evolved down the line from a blogging platform to the world's most popular open-source content management system.
From its first version 0.7 to the current 5.0.1, much has changed. Refined UI, the introduction of plugins, widgets, streamlined dashboards and an array of new features.  When it comes to 2018, WordPress is much more than a typical CMS platform. Most businesses now run their websites on WordPress whether in e-commerce, LMS, marketplace etc.
It is easy to use and economical, which is why most businesses prefer WordPress over other CMS platforms. WordPress is 100% customizable allowing businesses to optimize their website or blog for easy discovery and indexing by search engines. Moreover, WordPress sites are perfectly scalable and feature extended functionality with the addition of plugins.
With a string of new releases on their way, WordPress is further broadening its scope. To really understand how, here are 33 astonishing facts about WordPress in 2019.
33 amazing facts about WordPress in 2019
1) WordPress Drives One-Quarter of the Internet
WordPress powers nearly 32.5 % of all the websites on the Internet, which means nearly one out of three websites that you have visited is built with WordPress. That is to say, about 75 million websites now run entirely on WordPress.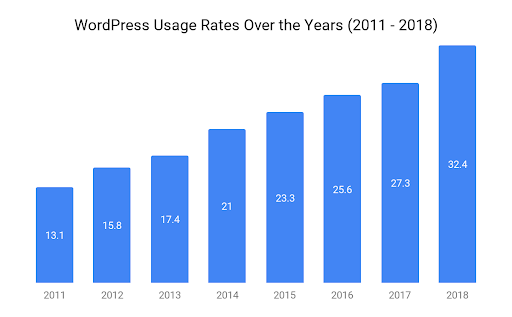 Source – W3Techs
2) WordPress is Growing Ahead of its Competitors
WordPress attained an astonishing 4 % growth from 2017 to 2018 according to a study made by W3Techs. It clearly establishes that WordPress's market growth increased by 4% in the past year.
Meanwhile, WordPress's competitors' growth diminished in the same year.
Joomla's market share actually decreased from 3.4% to 3.1%
Drupal's market share decreased from 2.2% to 2.1%
3) Google Trends Data Shows Growing Popularity of WordPress
From the worldwide Google Trends data of the past year, you can see how popular is WordPress compared to other competitor CMS platforms like Joomla, Drupal, Magento, and Shopify.

Source: Google Trends
4) Woocommerce Plugin has a Remarkable Market Share
WooCommerce, the eCommerce plugin for WordPress powers about 29% of all the eCommerce sites on the Internet according to Datanyze. According to the same, WooCommerce has a market share of 21% across all the eCommerce websites in the world.
Source: BuiltWith
We worked with WooCommerce to build an e-commerce platform for one of our clients, Homeschool. It is a platform that provided users with high-quality educational resources that they can purchase or read online. Moreover, we also used WordPress to build an e-commerce website for VKC, one of the largest footwear manufacturing company in India.
5) "WordPress" Keyword has High Search Volumes in Google
In fact, the popularity of WordPress has peaked in recent times that it clearly has gained an upper hand in the search volumes of search engines. The keyword "WordPress" has around 1M-10M average monthly search volume in Google, which is 10 times the search volume for keywords of "Drupal" and "PHP".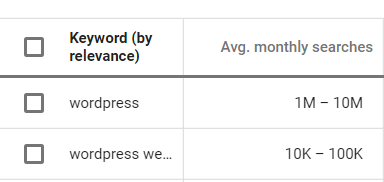 6) WordPress Leads in Global CMS Market Share
WordPress owns nearly 60% of the global CMS market share according to a report by W3Techs.

Joomla comes as the next competitor to WordPress with a market share of 6% followed by Drupal with 3.6%.
7) WordPress is Available in more than 80 Languages
Being a complete CMS solution, it is no wonder that WordPress packs more language support than its close competitors. WordPress contains translations for over 167 languages. Out of that, currently, 32 locales run full translations worldwide and has 58 up to date locales.
More languages are added by a team of independent collaborators as we write this to further extend the language support offered at WordPress. Very shortly, WordPress will cover almost all the major languages across different regions of the world to enable anyone to write, edit and publish content online from anywhere.
Get Your WordPress Website Setup!
Find out how we can build rich and responsive WordPress websites to help your business set up an online identity. Get in touch with our consultants now!
Get A Free Quote!
8) 56,319 Plugins and Counting
WordPress does have around 56,319  free plugins in their repository. That is by far one of its biggest advantages, which can be summed down to one word, extensibility.
The sheer number of plugins, both free and paid is what sets WordPress apart from its competitors. The WordPress plugin repository is growing each day as new plugins are added on a continual basis.
Besides, one can easily build their own custom plugins as is the case with one of our projects. We built a unique custom WordPress plugin for the Australian Retailer Association to help them manage events from a single interface.
9) Alexa Ranks WordPress High
As per Alexa, WordPress.com is the 57th most popular website in the world, or in other words, WordPress.com is popular than Pinterest, Github and CNN.

Source: Alexa
10) A Single WordPress Theme Churned Out Millions
One single WordPress theme Avada has generated more than 27 Million USD in revenue. It became the highest selling multi-purpose theme and the most downloaded on ThemeForest.
Custom themes are yet another key attribute of WordPress. As we have mentioned earlier, our work on a custom plugin for one of our client did not stop with that. Our team developed a custom responsive WordPress theme that revamped their website for better load and render times.
11) WordPress is Behind Big Brands
Lots of big brands use WordPress. It may be surprising that an open source CMS has such a high number of valued users from various businesses. Here are some of the top brands using WordPress to manage and publish their content online.
12)  A Swift, Responsive and Redefined WordPress with Calypso
Calypso is the new JavaScript and API driven interface for WordPress.com. It is a highly powerful interface with lots of futuristic features that simplify how we manage websites. Calypso includes multi-site support with better page loading speed by utilizing the REST API and WordPress JavaScript.
Calypso is available as a downloadable application from WordPress.com that utilize its interface on computers running on Windows, Mac, and Linux operating systems. The responsive design offers a streamlined user experience that makes it a very user-friendly platform for managing websites.
13) Gutenberg – An Entirely New WordPress Experience
Gutenberg is the new react driven revolutionary editor of WordPress. It is said to be a radical step in the future of WordPress giving a whole new disruptive editing experience, especially for media-rich web pages.
Creating rich and engaging content is made easier with Gutenberg's refined interface. It includes new tools like blocks that help users with even basic technical knowledge stylize and rearrange multimedia content effortlessly. Gutenberg will be the default editor of WordPress from version 5.0(which is set to release soon).
14) Moz lists WordPress in its Top 500
Moz in its Top 500 domains, lists WordPress.org as the 7th most popular website in the world. WordPress.com follows close behind, ranked 10th in the list.
15) 4,300,000 downloads for a Single Premium WordPress Plugin
Wpbakery Page Builder is a premium WordPress plugin with more than 4,300,000 installations.
16) Wix Once Stole WordPress Code
Wix, one of the biggest competitor of WordPress actually once stole GPL code from WordPress. The result was several allegations made by Automattic founder Matt Mullenweg against Wix of stealing their open source under the GNU Public License (GPL) code without any attribution, credit or license. Wix CEO, responded back that they indeed used WordPress code citing it as open source and free to use.
17) Yoast is Still the most Popular WordPress Plugin
Yoast, the SEO plugin of WordPress alone has more than 5 million installations. Around since 2008, Yoast has been the favorite plugin of countless users for implementing effective SEO strategies that earn them a notable place in the search results.
18) Plugin Installations is the Highest on WordPress
Around 35+ WordPress plugins have more than 1 million active installations. When looking at WordPress.org the number of plugin downloads have exceeded 1 billion.
19
)
The Most Vulnerable CMS on the Planet
Security is one weak string that WordPress has long struggled with. Data suggests that nearly 60% of WordPress sites are affected by security vulnerabilities caused due to an outdated or poorly coded WordPress plugin or theme. Around 8% of WordPress sites were hacked due to a weak password.
This is, however, not a sign of weakness of the CMS platform. Out of date versions and plugins have been identified as the leading causes behind the vulnerabilities that affect the platform such as hacking and malware attacks.
20) WordPress Hosts an Amazing Global Community
At the heart of WordPress is a large community dispersed globally who collaborates and contribute to making the platform better. WordCamps is one such, which are local conferences that covers everything about WordPress.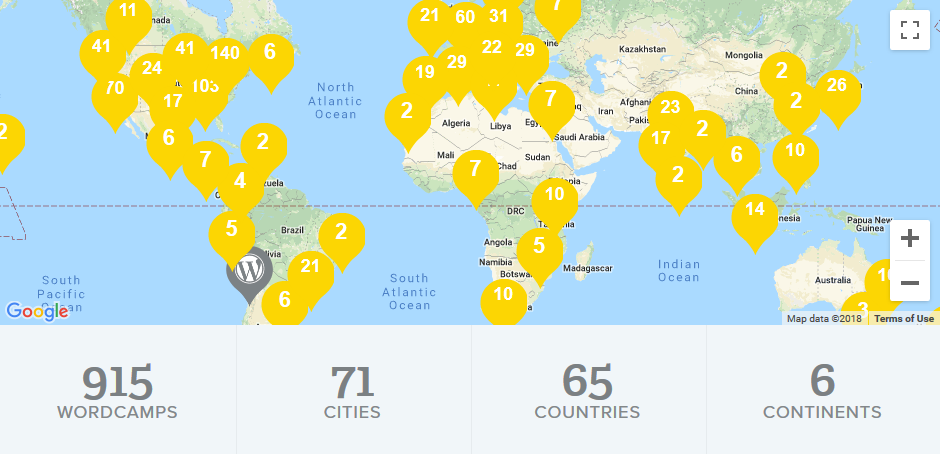 As of now, around 915 WordCamps have been organized in 65 countries and 71 cities across 6 continents. It brings together developers all over with sessions and activities to find ways to more effectively use WordPress.
21) A Majority of Educational Institutions Use WordPress
44.8% of colleges, schools, and universities all over the world use WordPress.
Harvard Blogs
MIT
Northwestern University
Boston University
University of Berlin
University of Melbourne
Oregon State University Blogs
22) WordPress is Used by Governments All Over The World
WordPress powers thousands of government websites in all parts of the world. The list includes dozens of US Federal and State government websites, counties, small towns, high schools, etc.
Government websites like America.gov, Congressional Budget Office, Library of Congress, Brazilian Culture Ministry etc. are some that are run entirely using WordPress.
23) WordPress.com is not the Same as WordPress.org
WordPress.org(self-hosted WordPress) is the actual open source WordPress software. Anyone can download, install, modify and host it anywhere.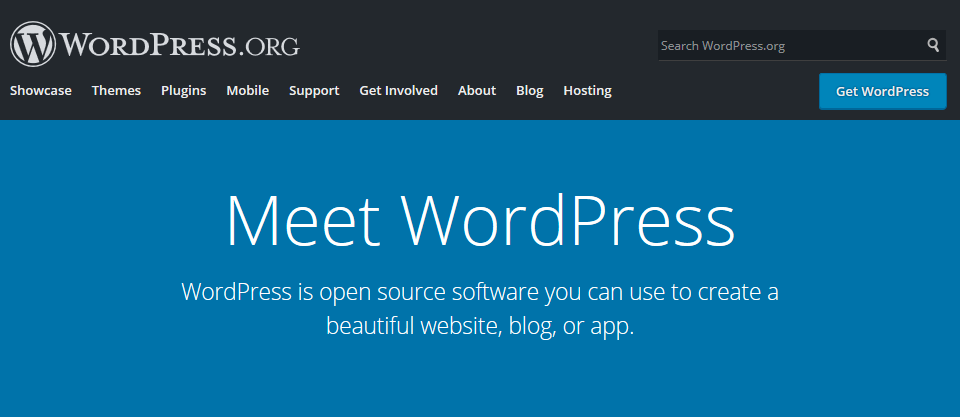 WordPress.com is the "website-as-a-service" implementation built on the WordPress.org software. WordPress.com hosts your site and handles everything for you.
24) WordPress versions are Named after Jazz Musicians
WordPress core developers share a love of jazz music, and since WordPress 1.0 all major releases are named in honor of jazz musicians they admire.
25) GNU GPL Licenses WordPress
WordPress is released under GNU GPL which means you have the freedom to,
Run the program for any purpose.
Study how the program works and change it to make it do what you wish.
Redistribute copies so that you can help your neighbor.
Improve the program and release your improvements (and modified versions in general) to the public, so that the whole community benefits.
Getting started with WordPress [Source : LearnWebCode]
26) WordPress has only 822 Employees
WordPress has only around 822 employees around the world which is 1/700 of the total employees in Amazon.
| | | |
| --- | --- | --- |
| Website | Monthly Visits | Employees |
| Amazon.com | 199M | 575,700 |
| WordPress.com | 147M | 822 |
| eBay.com | 104M | 14,100 |
You can also see that, even though eBay has much less traffic compared to WordPress, they do have 17 times more employees than WordPress.
27) Content Keeps Pouring Out from WordPress
Users produce about 69.3 million new WordPress posts and 72.0 million new comments each month. By looking at the live activity, we can infer the amount of usage at different countries.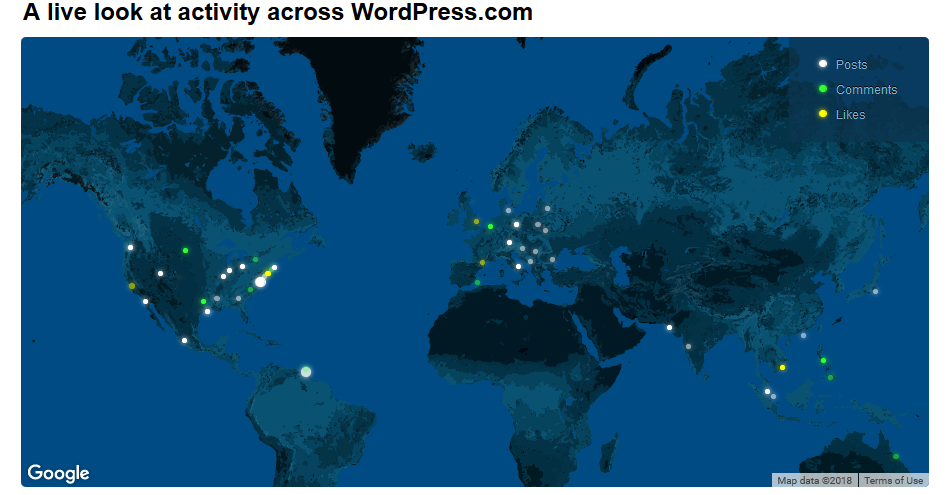 28) More WordPress Versions in a Short Span
More than 98 versions of WordPress has been released till now. The development community has been quick in coming up with redefined versions to help make WordPress better and an all-encompassing CMS system open to everyone.
29) WordPress Once Passed off as a Necessary Job Skill
WordPress was the most requested job skill in the world in 2014. For developers, having a handful of WordPress skills like writing, publishing and managing content on the platform were viewed as necessary to land a job in the information technology sector.
30) WordPress Surpassed Amazon in Visits One Time
Some years back, WordPress.com had more visits than amazon.com. The popularity of the CMS platform has reached its peak that it now gathers more visits than any other websites belonging to different categories.
31) You can Setup a WordPress Website in 5 Minutes
WordPress does have the famous 5-minute installation setup, which means you can launch your first WordPress website fully ready in just 5 minutes.
32) A WordPress Plugin Akismet is Catching more Spam than Ever
Akismet, the spam blocking WordPress plugin catches 7,500,000 pieces of spam per hour. As of now, Akismet has succeeded in blocking about 456, 455, 260, 375 spam comments from the web. Several websites integrate Akismet into their WordPress to deal with spam worry free.
33) WordPress has its own Merchandise Store
The official merchandise store of WordPress has been named as Swag Store. It sells a range of WordPress merchandise from t-shirts, coffee mugs, sweatshirts, sunglasses, carry bags and skullcaps.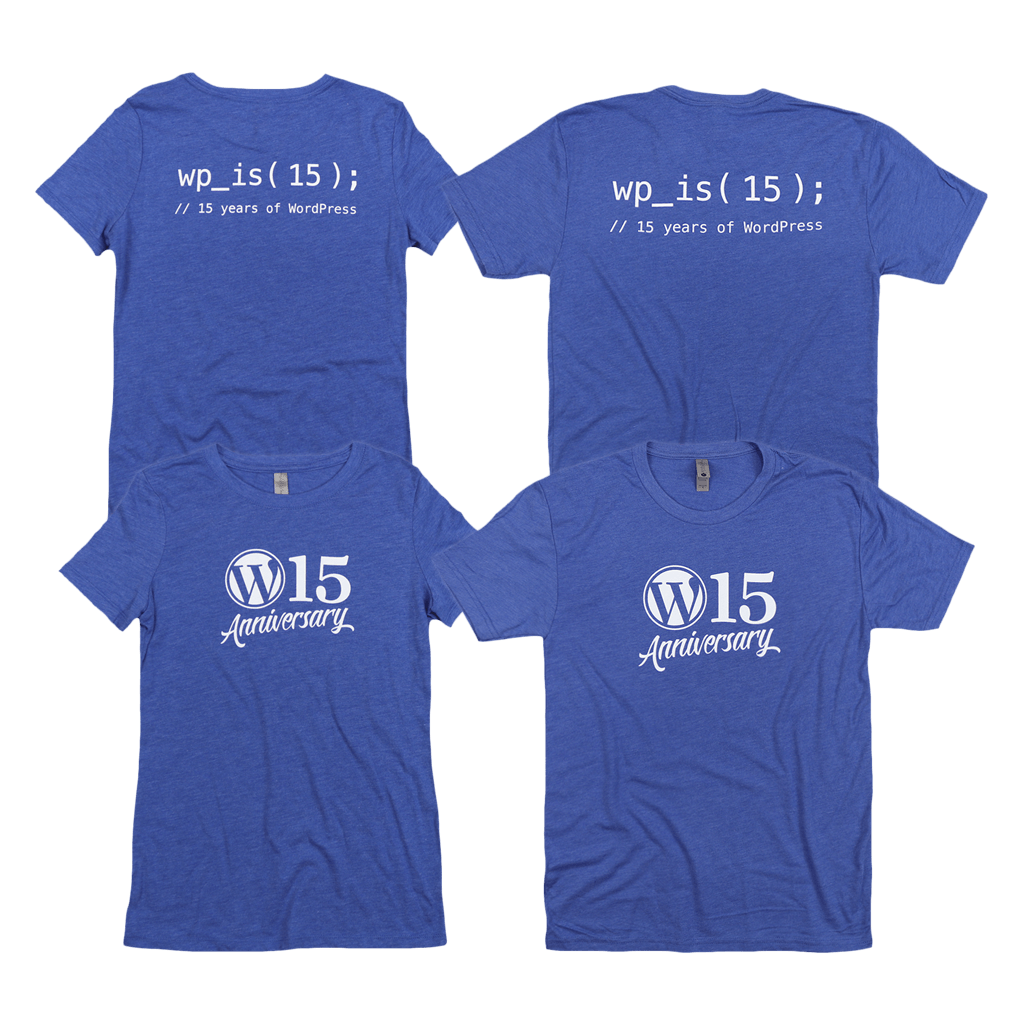 Summing Up
From individual bloggers to big companies, WordPress helps them share their passions, promote their company's products and engage with a wider audience. Being a step ahead of its competitors, WordPress puts forth what an ideal CMS platform should be like. Open source and an extensive collaborative community that strives to make it better with each new releases and updates.
For this reason, we at Fingent rely extensively on WordPress to create, publish and manage all our digital content as well as use it across different projects to serve the requirements of our clients. The conciseness and extended capabilities of WordPress ensure that digital publishing and management is more swift and easier than before.
We can help you with the same as our expertise in WordPress can give your business a solid online identity that will push your content across a wider audience and distribute your marketing efforts more effectively.  
While security remains a pressing concern in the mobility space in continental Europe, UX is now emerging as a bigger investment area, in the English-speaking world of UK and US.
The increasing investment in UX syncs with the preferences of today's highly demanding customers, who value a hassle-free engagement, without having to struggle to consume information. Even users of enterprise apps now expect a visual appeal, or UX similar to what they find with games and other consumer apps.
Traditionally, UX and security have been inversely linked, with improvements in security often getting in the way of UX. For instance, the common requirement of having to reset password once in two weeks makes the account more secure, but impede usability. Similarly, blocking file download from an unknown IP address may prevent a hacker from accessing the data, but also prevents the user from accessing his own data when he needs it, on the move.
The best security is invisible, working away in the background, keeping digital assets safe without the user even noticing the workings. While the ground reality is far from such an ideal state in most enterprises, there is now growing realization that the tendency to push in too many security features, especially in an already stressed mobility space, can drive away users, or worse, prompt them to seek out loopholes.
The solution, however, is not to throw security out with the UX bathwater, but rather deliver a seamless UX yet uncompromising on any security considerations. This requires a change of approach, best exemplified by an allegory of locks. While the existing approach resembles adding more number of locks to a door, which while keeping trespassers away also makes it more difficult for the genuine user to get it, the new approach tries to offer only a single, but an unbreakable lock. Mobility investments are flowing in this direction.
One way to reconcile security with UX is the "security by design" approach, or building in security early in the development process, rather than co-opt it as an awkward extra layer in the end, akin to manufacturing a door with a deadbolt lock built-in rather than affixing locks after installing the door.
But what exactly is the difference, one may be left wondering?
Consider an approach where users need to enter their login credentials every time and access to a specific section or resource depends on the credentials provided and another approach where there is a tight control on what each and every user can see, based on a need-to-see basis incorporated at the design stage itself. A user, rather than being prevented from peeking at data, not for their eyes, may not be served with means to access to such data in the first place. For example, the sales team may be given an app that offers all sales data, but not information that pickers in the warehouse access through their apps, and managers have another set of apps, offering a far wider range of data and information.
Another approach to reconciling the divide between security and UX is through the hardware. A case in point is Apple's Touch ID fingerprint scanner and similar systems on Android smartphones. When hardware becomes the trusted security medium, UX can be spared from having to authenticating users. The assumption, of course, is only the right users will have access to the hardware in the first place.
Yet another approach is not to break it, but explain it. At times, there's no workaround for a security procedure that impedes a smooth UX. In fact, focusing too much on usability may be counter-intuitive, for what is the easiest and most convenient may not be in the best interests of security. A confusing interface may best be solved with a tutorial, a FAQ page, or some help videos, rather than breaking the interface for the sake of UX and impede security in the process. There is also the issue of writing earning message in a way users understand, focusing on the implications of an unsafe action, rather than harping on technical jargon.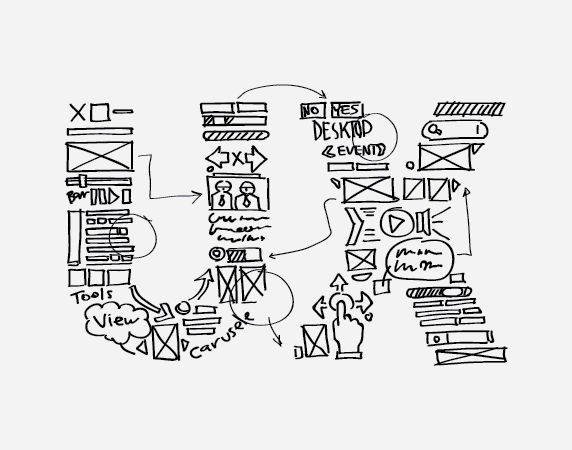 Security is all-important, but only if there are users available in the first place. A poor UX in today's highly demanding and competitive age would simply drive away users, making rigid security protocols self-defeating and redundant. Developers are widening up to this all-important logjam and investing big in UX, but such focus should be with the understanding that UX and security aren't necessarily at odds, and the duo even benefits each other.
Your best bet in developing state of the art mobility software that offers the best of both worlds is partnering with us. Our experienced and versatile team of developers understand both UX issues and security considerations and help you roll out software and apps that fit the bill perfectly.