Cloud-Based ERP Solutions Elevating Business Potential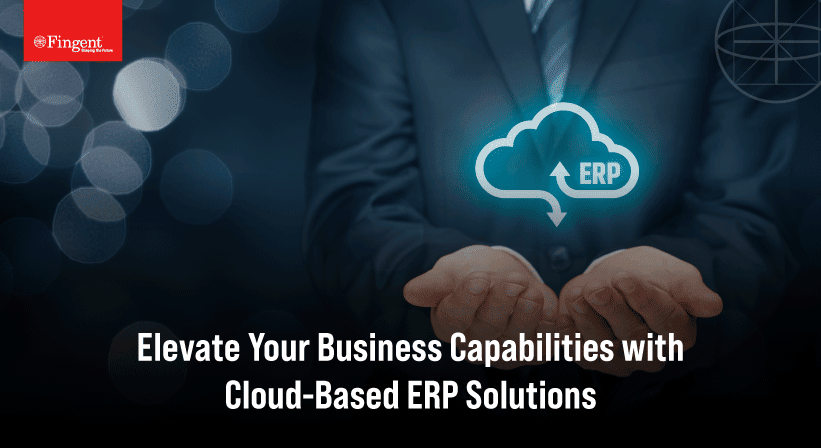 A strong technological backbone – that is what is required of businesses today. From simple record-keeping tasks to complex future planning tasks, advanced technology can support a business and allow it to function smoothly. ERP solutions were designed exactly for this purpose: to boost the capabilities of businesses. To understand this better, let us take a short tour into the world of cloud-based ERP solutions and see how they benefit companies. 
What Is Cloud-Based ERP and How Does It Work?
Cloud ERP or Enterprise Resource Planning Software is a modular software system designed to integrate all the core processes in an organization. It acts as the IT backbone of a company and is accessible over the Internet. The demand for cloud-based ERP systems has consistently grown because of their ability to access and analyze massive amounts of data in near real-time. This means that as new data is added to the system, the ERP system analyzes this data consequently and produces results spontaneously. 
Cloud ERP systems are built with vast combinations of technologies connected by high-speed internet networks. They are always online, and the ERP vendor takes care of any security updates. These systems have a wide range of business applications to help workflow efficiency with exclusive attention to a positive customer experience and boosted profits. Businesses can choose from different deployment modules and settings according to their needs. This keeps the business team focused on its core operations and will help streamline workflow to meet the company's goals.
Pros And Cons Of Cloud-Based ERP Solution
As with any solution, it is wise to consider both the pros and cons of Cloud-Based ERP before investing in it.
Pros –
Scalability: This is perhaps Cloud ERP's most impressive feature. Its ability to seamlessly scale as a company's needs progress is spectacular. 
Mobility And Access of Information: Cloud-based ERP software permits smooth access and control of information and company data through ERP-enabled mobile devices, making it easier to access important data from wherever and whenever necessary.
Real-time Analysis: This is a priceless tool for businesses today, and with cloud ERP, companies have the power to access information as it becomes available allowing them to make faster and more efficient decisions.  
Cons – 
Long-Term Costs: Cloud ERP works best for businesses with a clear long-term vision. If you expect your business to grow rapidly over time, then the cost of the cloud-based system will be worth it. On the contrary, if you expect your business to remain static, then a regular traditional ERP service is best suited for you. 
Absence Of Customization: A cloud-based ERP system may have a rigid template, and when you implement your ERP system in the cloud, your ability to customize it will be stunted. This system is extremely beneficial for smaller businesses, while larger ones might benefit from having an ERP expert to deal with this. 
Connectivity Issues: Uploading all your data to the cloud will mean that you need to have a strong internet provider. Without a smooth connection to the cloud, your workflow cannot run easily, and this will ultimately lead to significant issues. 
What Are The Top Benefits Of Implementing Cloud ERP?
There are innumerable perks to implementing Cloud ERP and listed below are five of the most beneficial:
1. Quick And Painless Upgrades And Updates: Every ERP software requires periodic updates, and this process can be tedious when it falls under your responsibility. With cloud ERP, the service provider takes on the duty of upgrading your software regularly, making it hassle-free for you. 
2. Real-Time Analysis: As we saw earlier, cloud ERP's real-time data analysis feature is its strongest suit. It helps employees access important information as it becomes available and keeps them up-to-date with business decisions. 
3. Simplification And Automation: With the implementation of cloud ERP, companies can consolidate previous legacy applications, integrate all existing and new applications, simplify workflows, and intelligently automate processes. 
4. More Security And Less Data Loss: Data security is a growing concern for most businesses nowadays. To tackle this issue, cloud-based ERP vendors can deliver enterprise-level security and compliance to safeguard your data. Cloud-based ERP systems also have a robust backup and recovery plan that ensures that no data is lost during upgrades or security breaches. 
5. Free Up Internal IT Teams: While Cloud ERP software vendors do all the mundane technical tasks, internal IT teams have more time to focus on other, more important responsibilities such as hardware maintenance and product support. They will be able to concentrate on higher-value activities and spend only a fraction of their time on troubleshooting and routine ERP check-ins.
Read more: A Complete Guide On Enterprise Resource Planning!
How To Know If Your Company Needs Cloud ERP 
Identifying your company's needs and recognizing when to accept help is crucial for your business' survival and growth. Seeing how vital Cloud ERP can be to a company's progress, let's look at a few signs that might indicate that your company needs Cloud ERP software. 
1. If you use different solutions for different processes: When you notice that different departments in your company use different solutions to perform their tasks, it can be a clear sign that you need to find a unified solution that all these departments can access together. Cloud ERP can unify multiple processes and integrate every business function into a single database. 
2. When every task is manual and not streamlined: When a company heavily relies on traditional and ancient legacy systems, its speed of growth can diminish. Manual tasks are extremely time-consuming and are at greater risk for human error. To help with this, ERP systems can automate or streamline these everyday tasks to save money and boost efficiency.
3. If the retrieval of information takes forever: Time flows faster today, and if your business fails to function at lightning speed, you're bound to miss out on profits. Your staff members should be able to retrieve key data immediately, without any delays or the need to search for it in multiple places. A cloud ERP system offers a full-blown, all-inclusive view of the entire business operation no matter when you need it, making it effortless to access the correct data at the right time. 
4. When sales and customer service are suffering: Your customer is the top priority of your business. If customer experience is deteriorating, then you have to do everything in your power to rectify it.  As your company grows, managing inventory becomes more challenging. This is where Cloud ERP can help you. Due to its unified processing, staff in every department will have access to the same, up-to-the-minute information about the company. This makes it easier for customer-facing reps to pull up customer information quickly. To do one better, customers can even check their account status information, while warehouse managers can check if stock is getting low and can reorder. 
Investing in Cloud ERP can be a costly affair at the start, so analyzing your business needs thoroughly before making any decision is very important, including your goals for the next few years.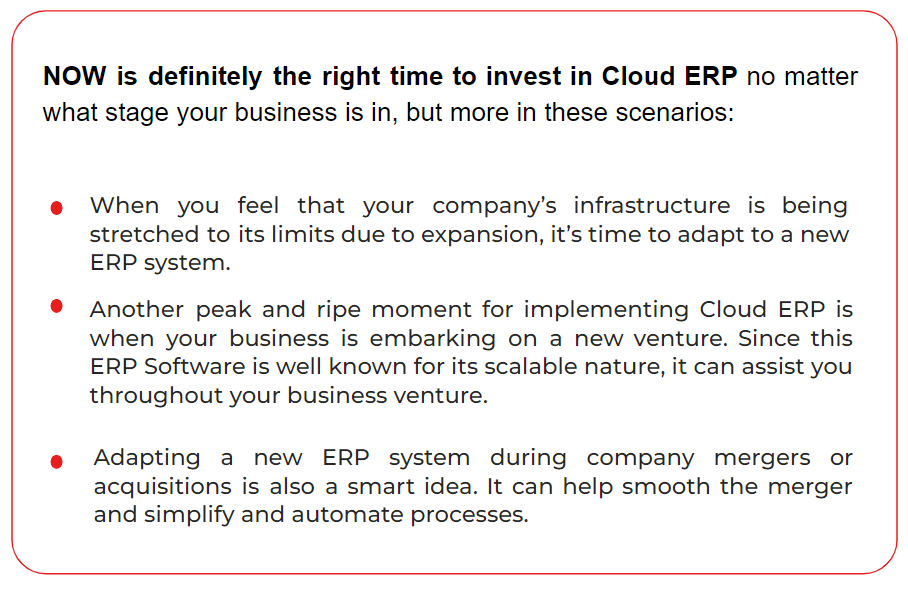 Cost Factors With Regard To Cloud ERP
Profits are what it all boils down to in business. If you find yourself spending more and more money on business maintenance, you need to stop and take a good look at your expenditures. Investing less and making more is the right way to run a business, and Cloud ERP can help you reach that goal. This software has a great capacity for streamlining and optimizing your operations and business processes without the need to spend heavy amounts of money on data security.
Of course, Cloud ERP integration costs money, too. Some factors that will affect the cost are:
licensing costs
number of integrations required
complexity of the ERP system
volume and quality of data
extent of customization required
integration tools and technologies 
IT manpower
It would be best to speak with an experienced ERP integration specialist who understands your needs and can provide the best solution for your budget. 
Choosing The Right ERP Vendor 
Once you have analyzed your business needs, the next step is to look for your ERP vendor. The single most important criterion for selecting the right ERP vendor is to check if they are the most functional fit for your organization. 
Ensure to partner with someone with a good track record in ERP implementations. Check their references, ask for case studies, and get to know how well they understand the needs of your industry. A good vendor will communicate with you and offer post-implementation support. 
Choosing the right ERP Software for your company can be a daunting task!
How Fingent Can Help 
As an exclusively client-centered service, Fingent brings you a team of qualified and brilliant professionals to make your ERP solution implementation process simple and perfect. Our specialists use top-notch and advanced technological tools to help our clients. We also offer great post-implementation assistance by keeping track of performance and staying in contact with clients through user comments to make any necessary fixes.
Give us a call, and let's discuss your needs. 
Related Post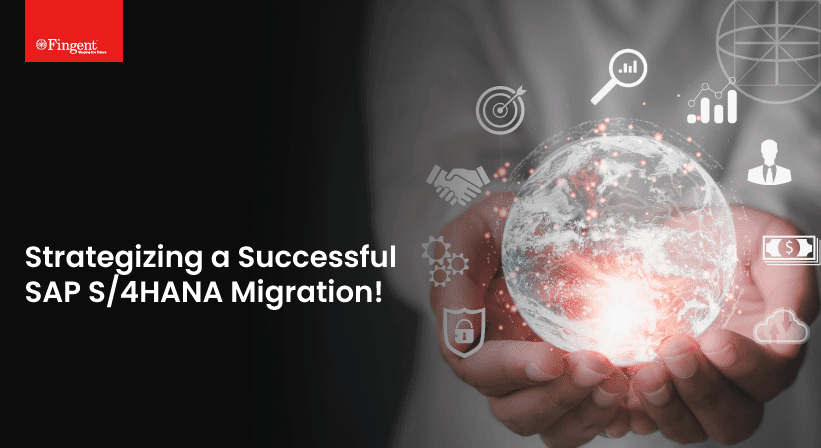 "You on the cutting edge of technology have already made……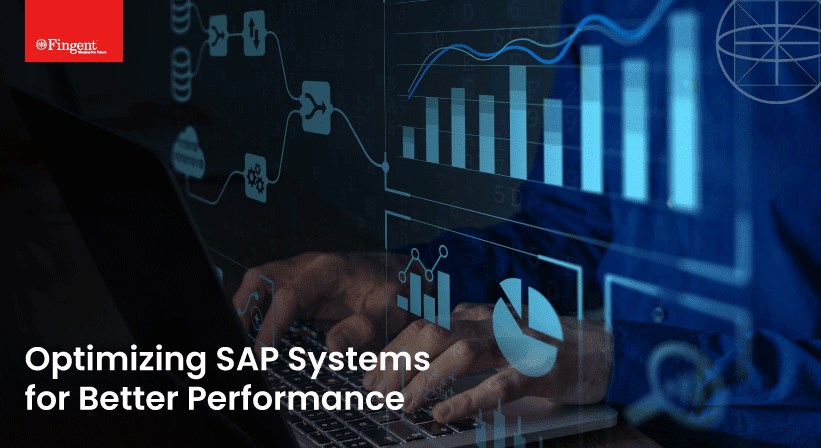 Most organizations assume that their work is done once SAP……
Historically, SAP solutions have required abundant resources and time to……