Digital Transformation in Financial Services: All You Need to Know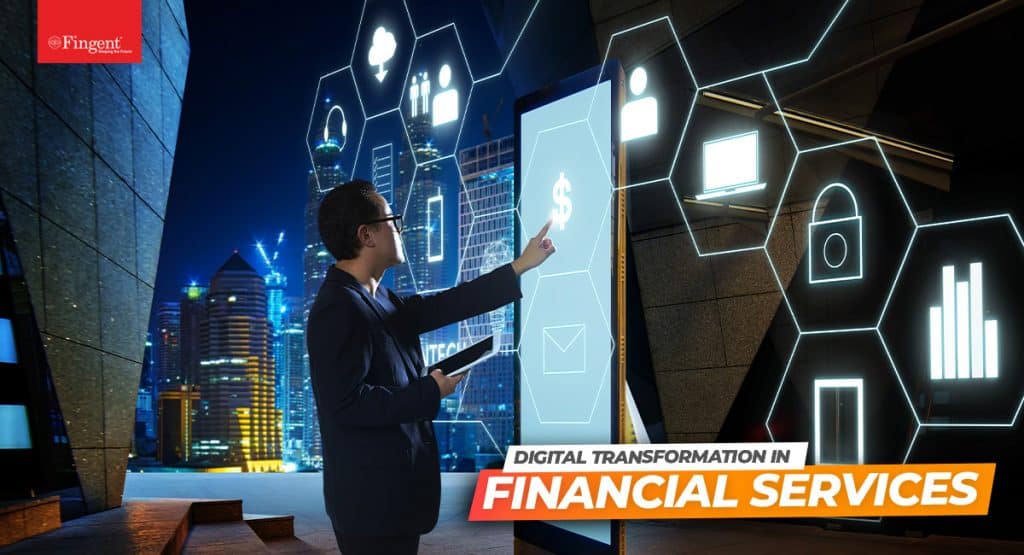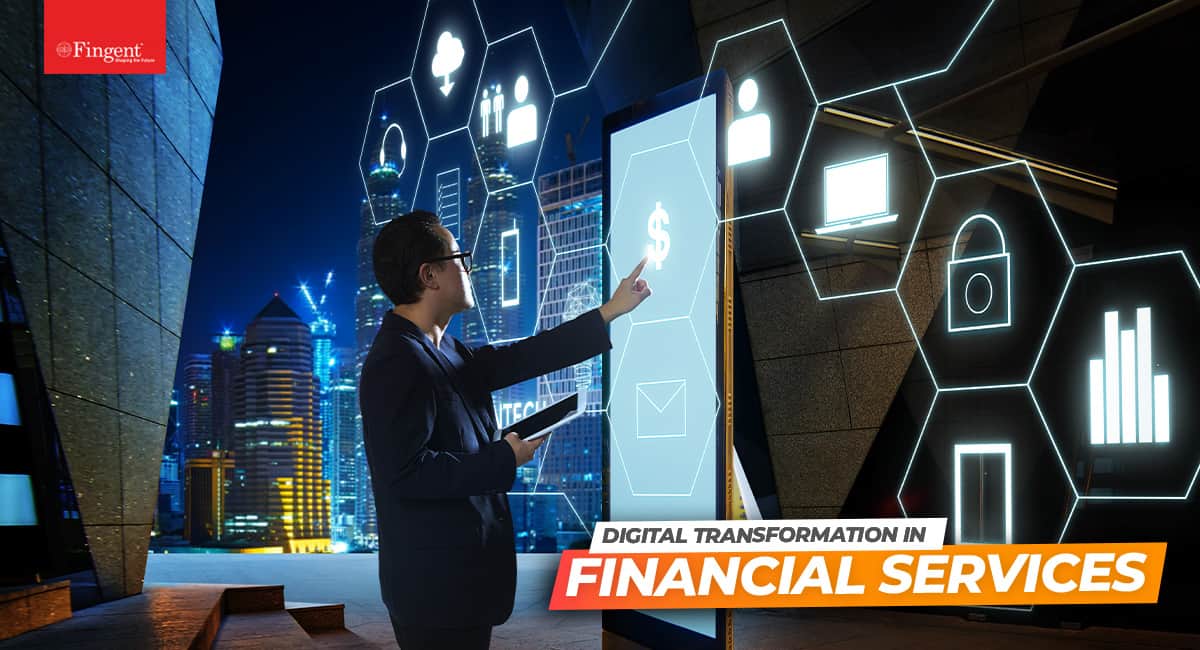 The impact and significance of digital transformation in financial services
Changing customer expectations, increasing regulatory complexity, stiff competition, and other factors are constantly pushing businesses for renovation and innovation. Also, the rising number of FinTech companies and solutions over the last few years have completely transformed the financial services landscape. Rather than just technology, digital transformation in financial services has now become an integral part of a successful business strategy. Digital transformation in the financial industry has improved employee and customer experience by helping meet regulatory deadlines and ensure cost-effective operations while remaining highly competitive.
If you consider how banking has transformed over the years, you will understand how digital transformation in banking and financial services has grown to benefit everyone with convenience. From simple branch offices to ATM and mobile apps, digital transformation has offered greater convenience, choice, and experience. Today, customers are gravitating more towards digital experiences and products.
What is the importance of digital transformation in the financial industry?
According to a recent report by Global Economic Prospects, the global economy will contract by over 5% in 2020 due to the COVID-19 pandemic.
However, the crisis has accelerated economic transformation, leading to an increase in the adoption of digital financial services.
Although the digital transformation was a development priority even before the COVID-19 crisis, it has now become indispensable for both short-term as well as long-term sustainable recovery efforts. 
Here are four fundamental shifts that are forcing financial institutions to accelerate the rate of digital adoption.
1. Forced adoption of online and mobile channels
Social distancing and lockdowns are forcing people to stay indoors or go outdoors only to buy essential items. This has forced the rapid adoption of digital technology across the globe.
Deloitte reports that the United States, which has traditionally lagged in digital adoption is experiencing an all-time high in the number of check deposits and mobile logins. Interestingly, the major contributors to this growth are baby boomers and senior citizens who have been typically slower to adopt the digital channels.
For example, Goldman Sachs reported a 25% increase in the number of active users on the bank's institutional platform. Also, the country has seen a spike in call center interactions as customers seek protection from the financial crisis caused by the pandemic. 
2. Digital and contactless payments
The lockdown has witnessed a race among retailers to set up e-commerce capabilities to capture sales. With consumers shifting to online purchasing, there has been an acceleration towards digital and contact payments. 
While MasterCard reported over 40% growth in contactless payment across the globe, Visa reported a staggering 150% increase in the U.S alone. Hygienic payment modes such as digital wallets, scanning QR codes, click/tap-to-pay, etc. have taken off well to encourage contactless payments during the pandemic.    
Read more: FinTech: Safeguarding customer interest in the post-pandemic world 
3. Virtualization of the workforce and ways of working
Previously, financial institutions hardly imagined their workforce working remotely. But, the COVID-19 pandemic has forced financial services companies to build a remote work model.
Wells Fargo and Bank of America have pushed almost 70% of their employees to work from home and have established contingency locations for those employees who are into trading and operations. Standard Chartered Bank has kept most of its employees working from home, increasing its VPN system capacity to 600% to keep pace.
Bandwidth issues aside, this transition has been largely successful due to digital disruption in financial services. Most financial companies have even committed to making the remote working model permanent. 
4. Evolution of economies and underlying market structure
Even though financial companies have been enjoying stability for years, the COVID-19 pandemic has fuelled margin pressures for companies.
On one hand, insurers are fighting lowered premiums and high claim costs due to the market scenario, while on the other hand, banks are affected by reduced interest rates. Though it is difficult to predict the duration of the economic downturn, it is forcing financial services companies to operate effectively and efficiently to remain competitive in the market. 
Moreover, as the market dynamics continue to evolve, "big tech" is likely to reinforce its foray into financial services leveraging its scale, size, and expanding its role in the consumers' day-to-day activities. Also, smaller FinTechs could be at risk with their funding models. All these evolutions will have a substantial impact on buying, building, and partnering decisions for many incumbents as well as start-up financial companies.
Top 6 digital transformation trends in the financial industry
1. Mobile banking
The digital banking environment allows customers to transfer funds, deposit checks, and apply for loans easily from their mobile devices. Today customers prefer to do online banking at their convenience instead of visiting the brick-and-mortar banks. More and more customers prefer to use mobile banking as it allows 24/7 access, almost negligible waiting time, and ease of use. Mobile banking has changed the functioning of banking and financial institutions to a great extent and is expected to grow further in the coming years.
2. Blockchain
Blockchain is gaining momentum steadily and will play a crucial role in digital payments, loan processing, escrow facilities, etc. Additionally, Blockchain will be used in RegTech (a new technology that uses information technology to streamline regulatory processes) to avoid unnecessary regulation breaches.
3. Big data
Big data is everything. Financial institutions including banks are using machine learning to process data and drive analytical solutions effectively. Big data helps banks and other financial institutions to serve their customers efficiently by tailoring their services based on the insights gathered. Eventually, this can help financial institutions to bring in more investment and create a great work environment for both employees as well as customers. 
4. Mobile apps
While everything in banking and other financial services is going mobile, there are third-party financial service providers who are competing with the banks. They could be financial managers, unconventional leaders, or financial budgeting mobile apps. Banks will have to consider ways to integrate these third-party services- what information to provide, the companies they want to partner with, and which services they are likely to offer to their customers directly without the need of the middle-man.
5. Automated Wealth Managers
Artificial Intelligence (AI) is disrupting several industries with automation and numerous other possibilities. Wealth bots or automated wealth managers use complex algorithms to calculate the best investment opportunities, best loan providing institutions, best interest rate, etc. Automated wealth managers have made financial planning a breeze and are also helping people achieve their business objectives accurately and with great returns.
6. FinTech (Financial Technology)
FinTech is a modern technology adopted by banks and financial companies to deliver financial services efficiently. It has improved drastically since its ATM and credit card days to the latest digital banks and blockchain technology.
FinTech along with automated technology and machine learning algorithms are revolutionizing the world of finance. Digital technologies such as customer service chatbots, expenditure tracking, and online budgeting tools are some examples of how far financial services have come today. 
How Fingent can help you?
As your digital solutions partner, we will help you navigate industry disruption and equip you for future challenges. We apply our extensive experience and deep industry knowledge in fintech to guide you to see digital transformation through fruition. Here, we ensure to maximize value with minimal disruption to your existing infrastructure to help achieve your goals. Get in touch with us to learn more. 
Related Post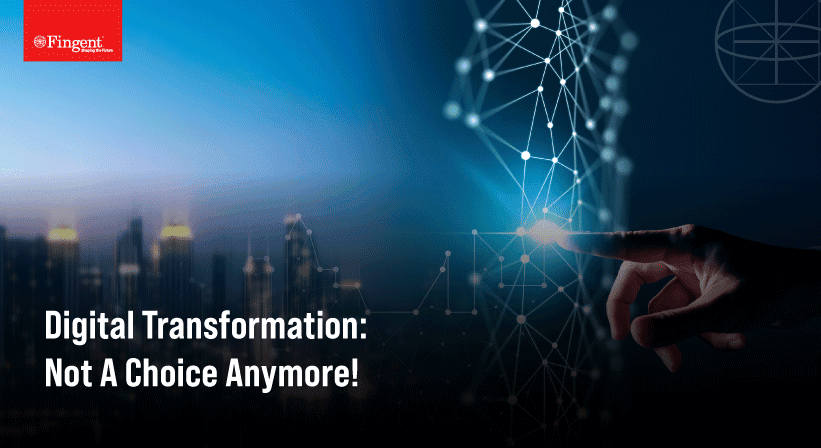 Today, technology seamlessly weaves its way into every aspect of……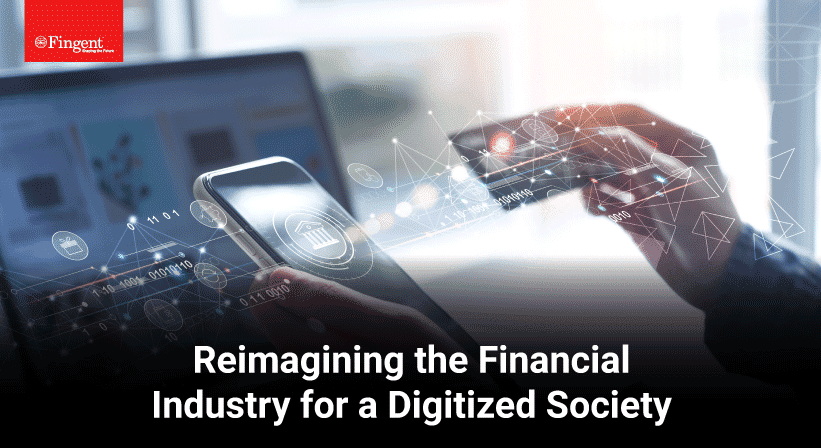 Digital technologies are evolving at an unprecedented rate. Major innovations,……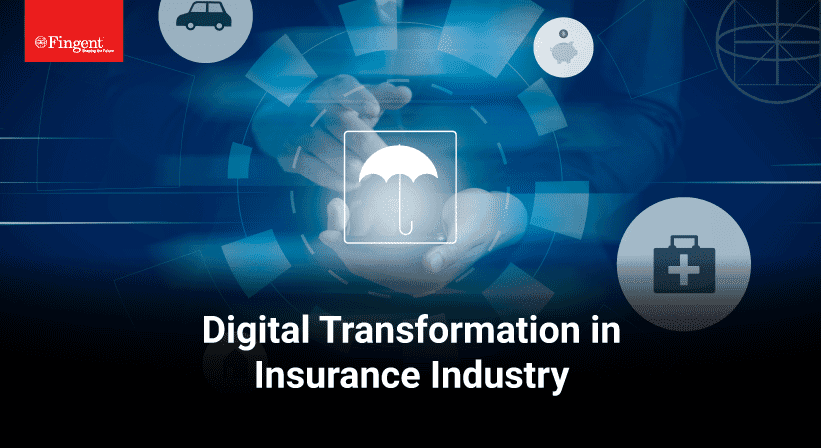 How the insurance industry delivers service has evolved significantly in……