Fingent Is Proud To Be Recognized As A Top NY Developer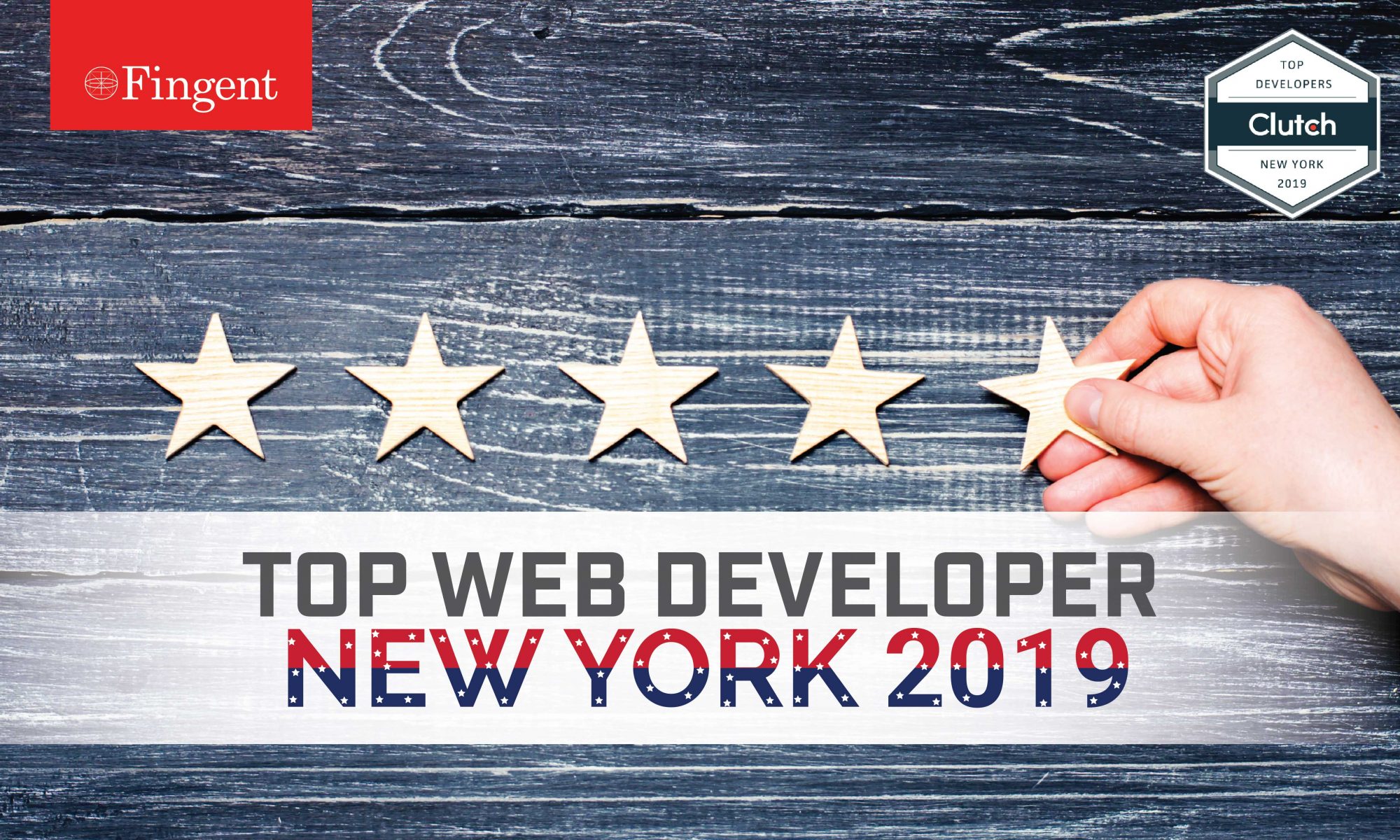 Fingent Yet Again Ranked Amongst The Top Developing Companies of New York
Utilizing enterprise technology, Fingent develops best in class software solutions for businesses, to help them prepare better for the future. With our customized web and mobile applications, leading enterprises of variant industries have transformed efficiently to provide quality customer services and remarkably grow in the market. Recognizing our hard work and dedication to our clients, we are yet again ranked amongst the top developing companies. 
We're excited to announce that Fingent has been featured as a top-performing New York developer on Clutch!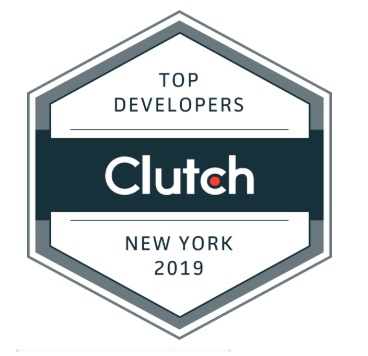 Clutch is a ratings and reviews platform for B2B agencies like ours, and they are dedicated to showcasing the best companies around the globe. We earned recognition as a top custom software development firm from Clutch after being evaluated on several different factors, including our market presence, our extensive online portfolios, and, most importantly, verified reviews from former clients. Since we value our client's opinion above anything else, we are proud to see their positive reviews on our Clutch profile. Here's just one example of our awesome reviews that have resulted in a 4.9-star rating on Clutch: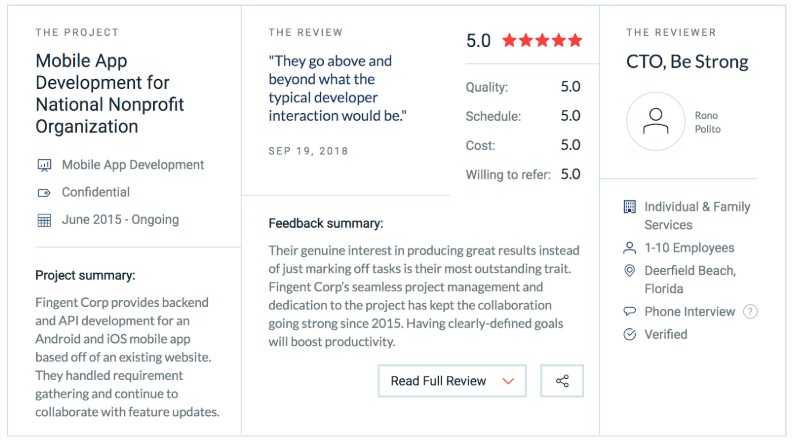 We're grateful to Be Strong and to 26 of our other clients who have taken the time to leave us a review. Our CEO and MD had a few words to share with the Fingent community about winning this award: 
"Clutch's new assessment putting us at the forefront as a leading development company in the United States once again testifies to the sheer quality of services that we offer. Being included in the report highlights our core capabilities as a professional development company that constantly upholds exceptional development standards and service integrity." – Varghese Samuel, CEO & MD, Fingent
We would also like to highlight our presence on The Manifest, Clutch's sister site and business how-to resource. We are also featured on Visual Objects, a platform that equips buyers with a digital portfolio of the past projects of various B2B agencies. 
To know more about why Fingent is constantly rated as the top developing company of New York and how our skills and expertise can bring your business the competitive advantage to excel, contact us now! 
Related Post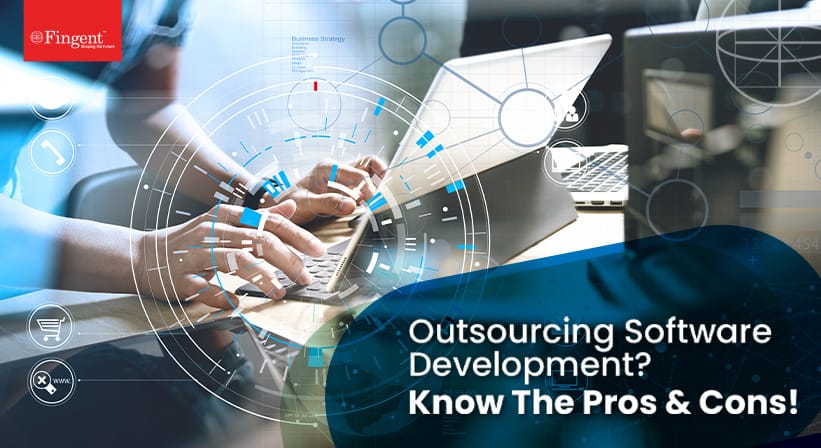 It is getting more competitive than ever before for businesses……
Outsourcing Software Development In 2023: Ultimate Guide Let's Discuss Your……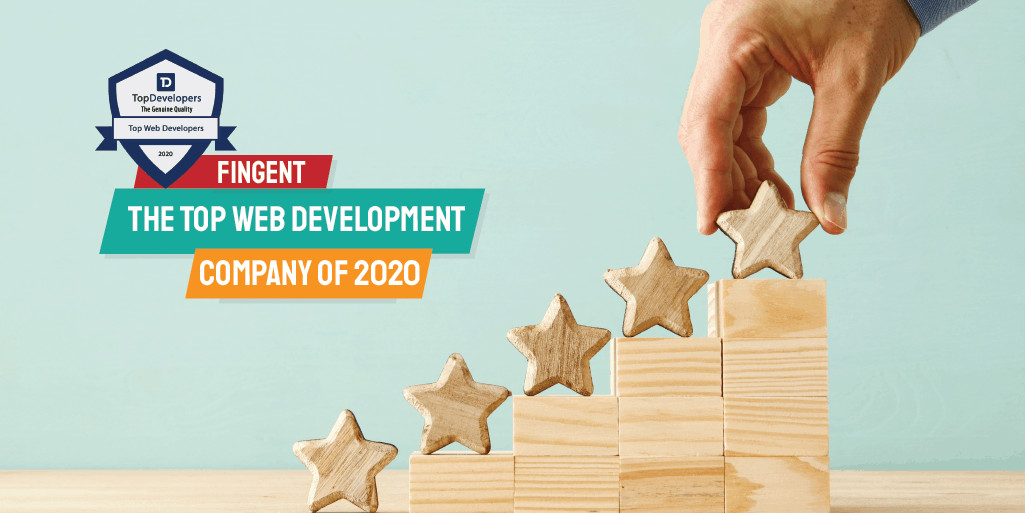 There are over 400 million active websites in the world,……