How AIOps Will Impact Digital Transformation in 2024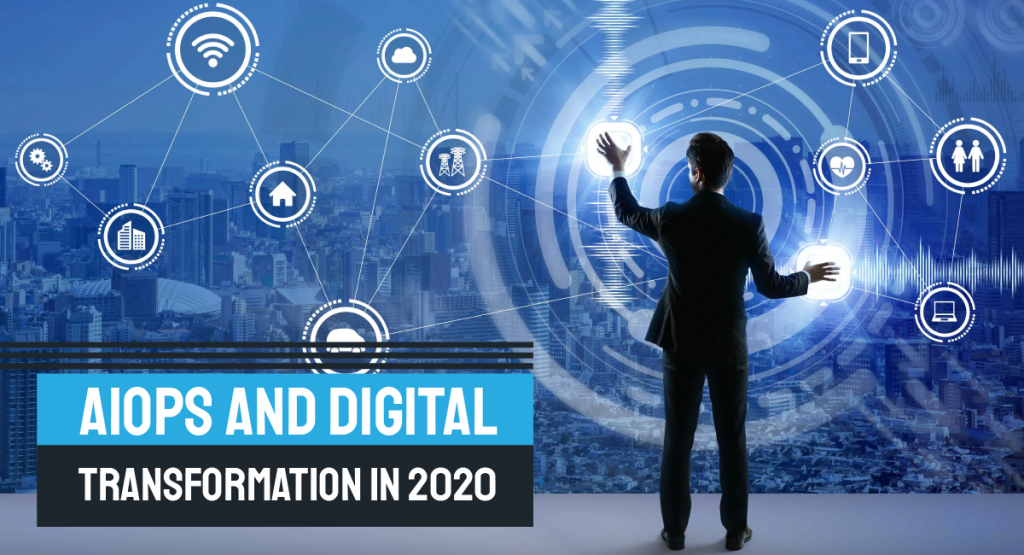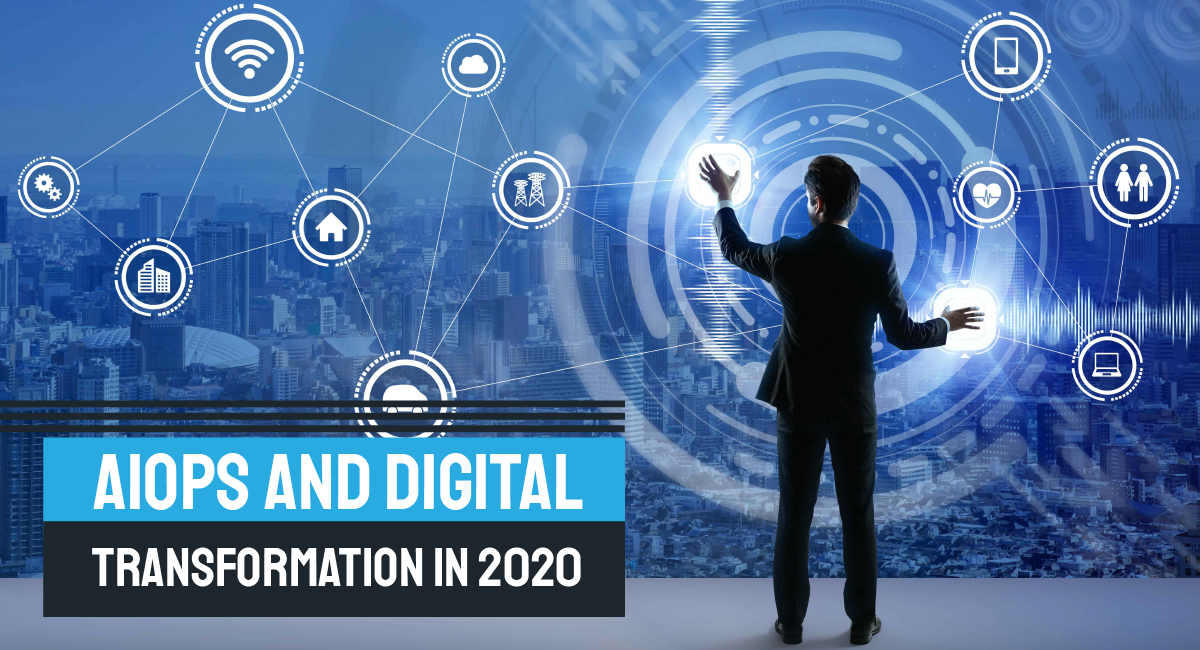 Attaining Digital Transformation Success with AIOps
Your IT infrastructure is the key pillar of your organization and this dependency will only increase steadily in future. You need help to cope with this massive dependency, and digital transformation will play a crucial role in this. Now, in order to make your digital transformation successful, you need something powerful, radical and looking up to the next-gen. That is what AIOps is.
Related Reading:  How Digital Innovation Transformed Today's Business World
This blog will discuss how organizations can apply AIOps to drive digital transformation and make your IT operations a success for the future of your business.
Defining AIOps and Its Crucial Role
AIOps was initially used by Gartner in 2017 as an acronym for Artificial Intelligence for IT operations. AIOps is a beautiful synchronization of machine learning, analytics, and AI. These technologies are brought together in order to derive meaning from massive datasets. It pools all kinds of data gathered from different sources and uses advanced AI and ML operations to enhance a wide range of IT operations. The insights derived are far beyond what human analysis could achieve. 
As IT infrastructure is becoming progressively complex with the demands of digital transformation, this potential of AIOps is becoming critical to successful IT development. Traditional methods of managing your complex infrastructure could increase your costs, create maintenance issues and increase possibilities of slowdowns. AIOps can equip your IT teams to overcome such problems, trends, and slowdowns. It allows your teams to prioritize and focus on the most important information while AIOps reduces normal alert noises and identifies patterns automatically without human input.
Related Reading: How IT-as-a-Service Boost the Digital Transformation of Enterprises
In fact, AIOps is becoming a necessity for every organization. Gartner predicts that 30% of large enterprises will adopt AIOps by 2023.  According to another research, AIOps platform market is expected to grow to $11.02 billion by 2023. Hence, the question larger organizations should ask themselves is not "if" they need to adopt AIOps, but "when." 
How is AIOps Driving Digital Transformation?
Since digital transformation includes cloud adoptions, quick change and implementation of new technologies, it requires a shift in focus. Instead of users struggling with traditional services and performance management strategies and tools, AIOps offers organizations a perfect model to handle digital transformation. It can help your team to manage the speed, scale, and complexity of changes, which are the key challenges of digital transformation. 
Here are some essential steps to effective AIOps:
1. Act Fast
Timing is everything in business and hesitation in the adoption of technologies can set you back more than you can imagine. Even if you feel that you aren't ready to adopt AIOps yet, read about it and familiarize yourself with the vocabulary and capabilities of AIOps. It will help you make an informed decision when it is the right time. 
2. Start Small
All in or all out doesn't necessarily apply to digital transformation. Starting small could actually prove beneficial to your organization. This would mean that you focus on what is practical and achievable. Your initial use cases could include application performance monitoring, dynamic baselining, predictive event management, and event-driven automation.
3. Restructure Your Team
Successful adoption of AIOps might require restructuring the roles of your team. This would ensure that the best resources are used for the right jobs. Also, identify experience gaps and fill those gaps by providing the necessary training. 
Related Reading: Fingent Speaks: What it Takes to Build a Successful Digital Transformation Strategy
4. Leverage Available Resources
Your organization might already have data and analytic resources. Since these teams are already skilled in data management, their skill set can be effectively leveraged for AIOps.
5. Increase Proficiency by Developing Core Capabilities
Developing core capabilities such as machine learning, open data access, and big data can prove beneficial. For example, the massive amount of data generated by digital transformation can be overwhelming.  Since the AIOps platform must support responsive ad-hoc data exploration and deep queries, developing this capability can also help you build up progress towards the use of AIOps.
6. Track Business Value
Make sure that the value of AIOps is tied to your overall business objective. The key performance indicators must correlate with best practices and should remain measurable. Ensure that your business is able to obtain a complete and referenceable history of such values.
What Is Your Plan of Action?
AIOps might be taking its first steps, but it is what will eventually drive your digital transformation with unmatched speed and stability. Selecting the right use cases might be challenging initially and might require significant process reengineering. Fingent top custom software development company, can help you get there. Call us to find out more.  
Related Post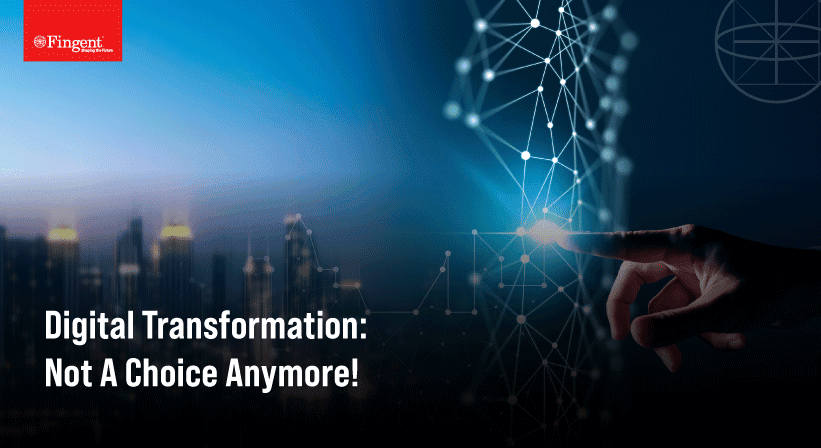 Today, technology seamlessly weaves its way into every aspect of……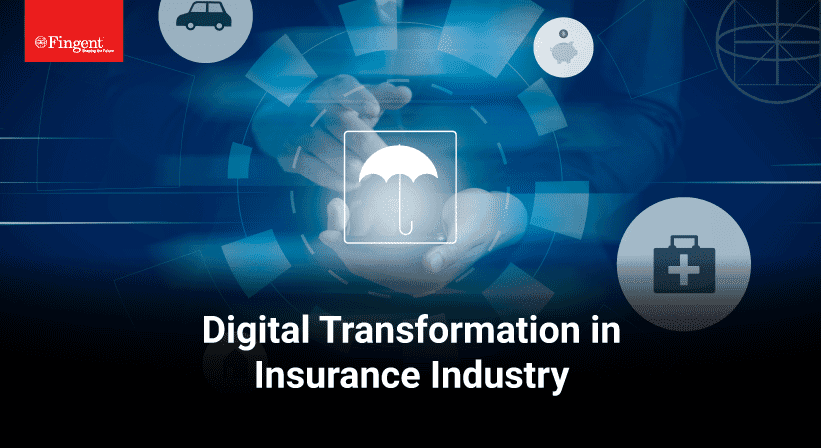 How the insurance industry delivers service has evolved significantly in……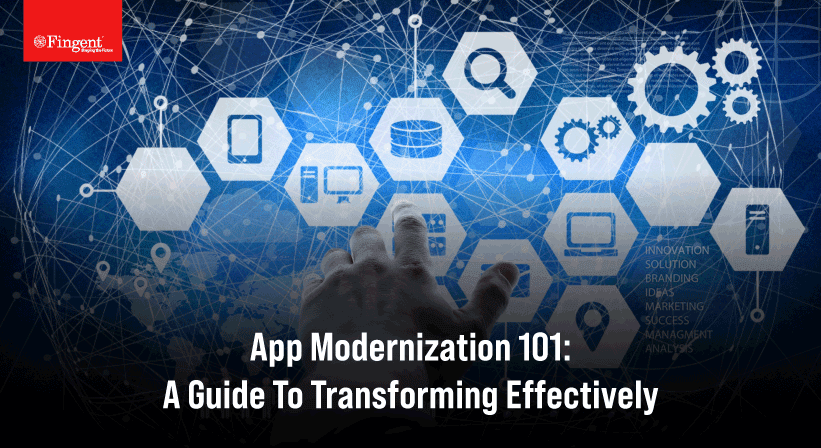 Organizations are enhancing their competitiveness by prioritizing digital transformation as……