How custom software development helps manufacturing industry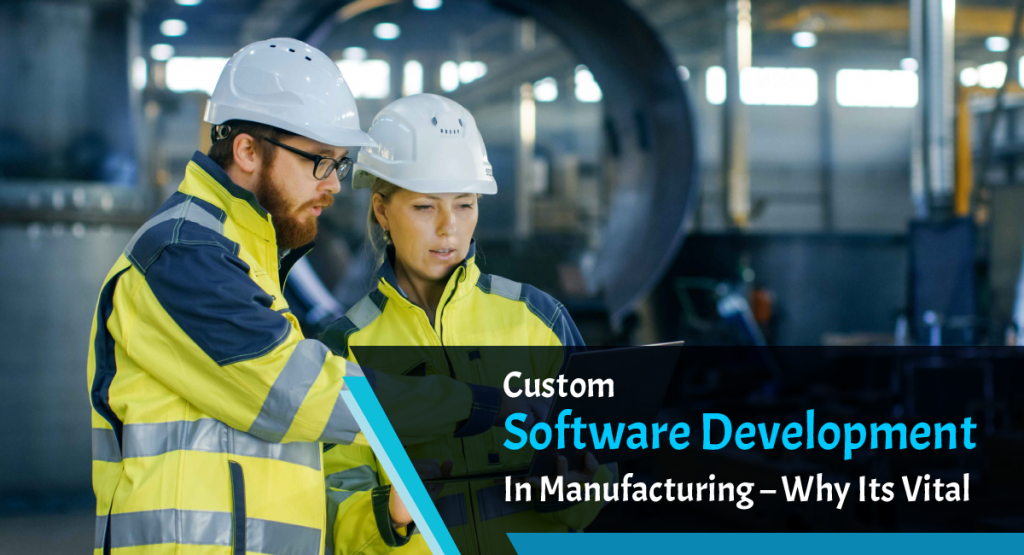 Do manufacturers need custom software solutions?
When Fingent started operations nearly two decades ago, we had the vision of helping organizations solve business challenges using technology. As we have helped numerous clients in the manufacturing as well as other industries, we have seen one thing – there isn't a one-solution-fits-all software in the world that fits the needs of every organization. Each organization is unique.
While this is the most obvious benefit of custom software development, there are many other benefits that it brings to your organization. Let's have a look at them in this blog.
How Custom Software Helps Manufacturers
Technology and software have become integral to the manufacturing industry. Irrespective of what the product is, manufacturers have recognized the role of good software in every aspect of their business. Right from design to implementation, production to shipping, employee management, to invoicing, and client relationship management (CRM) to predicting customer demand – there is no function that can run effectively without the help of good software. This makes software perhaps the most important element in your business. It stands to reason therefore that we consider in detail on which software suits your business best.
In that vein, let's discuss the 5 benefits of custom software in manufacturing:
1. Better Production Planning and Control (or PPC)
In today's competitive environment, lead times are getting shorter and price pressure is getting tougher. In addition, today's consumers demand make-to-order manufacturing and hyper-personalized products. This is a tall order and requires highly optimized production processes, which focus on effectively allocating the internal resources of the company. This includes manpower, materials, and machines. Custom software will help you optimize processes more effectively than out-of-the-box software. This is because the software will be customized to include the right mix of resources and production needs, which are unique to your business.
2. Effective Monitoring of Machinery and Processes
Each manufacturer and product require precise process workflows and specifically calibrated machinery. Any change, however small, in the process or machinery can cause huge setbacks in production and eat away at your profits. A good custom software, which is specifically designed for your process flow and machinery, will help you track and monitor even slight changes. This will help you detect and rectify issues before they snowball into a major problem.  
3. Insightful Business Intelligence
With AI, IoT and machine learning adding exceptional capabilities to software, it has become possible to collect and process data to derive precise actionable insights. Business intelligence software helps managers have their finger on the pulse of every function in the organization and obtain an insight into the workings of the organization as a whole. These insights can be used to fine-tune inventory management, employee management, and other functions. Unique organization-specific data can be analyzed in real-time, allowing business leaders to make sound decisions without having to pour through lengthy and complex reports. Data mining, automated reporting, benchmarking and predictive analytics capabilities are features of Business Intelligence software, which are invaluable to manufacturers in achieving cost and time efficiencies as well as meet customer demand effectively.
4. Customer Relationship Management and Customer Service
With a custom CRM software for your manufacturing business, you can achieve better client relationship handling, faster responsiveness to customer demand and queries, and reduced customer dissatisfaction. Accurate Demand Forecasting helps manufacturers detect trends and cut the time from the concept phase to market delivery. This will ensure that you are keeping up with the competition and giving your customers exactly what they need. A custom CRM solution also helps figure process errors in real-time and ensure that the products are high-quality. It helps in creating an intelligent supply chain through insights into operations, order processing, inventory management, warehousing, and distribution chains. A CRM will also keep track of warranties, scheduled service calls, etc. to help serve customers better and maintain good customer relationships.
Related Reading: Find how custom software can benefit your business more.
Why Custom Software Is Better Than Off-The-Shelf Software
Although "custom" is often synonymous with "expensive," this isn't the case when it comes to custom software for your manufacturing business. The scalability, ease of integration and other benefits that come with custom software far outweigh the costs of initial investment. Some of the pros of custom software are:
1. Competitive Advantage
In today's age when technology can be one of the most important competitive advantages, it is important to stand out from the crowd in this area. Using a mass-produced software gives you the same or lesser functionalities as your competitors.
2. Scalability
While off-the-shelf software might work for your start-up phase, these aren't easily scalable, and the technology used could become obsolete with time. Custom software, on the other hand, can be designed to provide the scalability required for your individual business. This will help you have a solution that is perfect for your business while avoiding costs associated with major software overhauls every time a technology becomes obsolete.
3. Performance
Since off-the-shelf software aren't customized for your business, they have many redundant features that you may never use for your business. This unnecessarily increases the amount of space required and load times, thereby decreasing performance. Custom software is sleek and only has the functionalities that your business requires. This makes it faster with improved performance.
Related Reading: Find how to make the right choice between off-shelf and custom software development.
Get Custom Software for Your Manufacturing Business
Despite knowing the benefits of custom software development, many manufacturers shy away from investing time and resources on this. They feel it is a daunting task considering the effort and resources needed to implement a custom solution. It need not be a difficult task at all however if you have the right help.
With decades of experience in custom software development, Fingent top software development company can help dismiss these fears. We help simplify the process for you, giving you the peace of mind to concentrate on your core business while we take care of the complete development and implementation. Get in touch with us to discuss more.
Video:  Custom Software Vs Off The Shelf – Dileep Jacob (Head of Operations, Fingent Corporation)
Related Post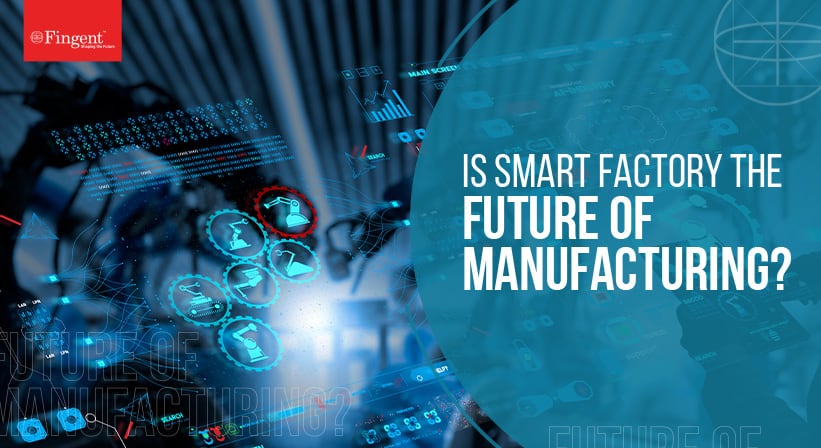 Manufacturing has long been a driver of global prosperity and……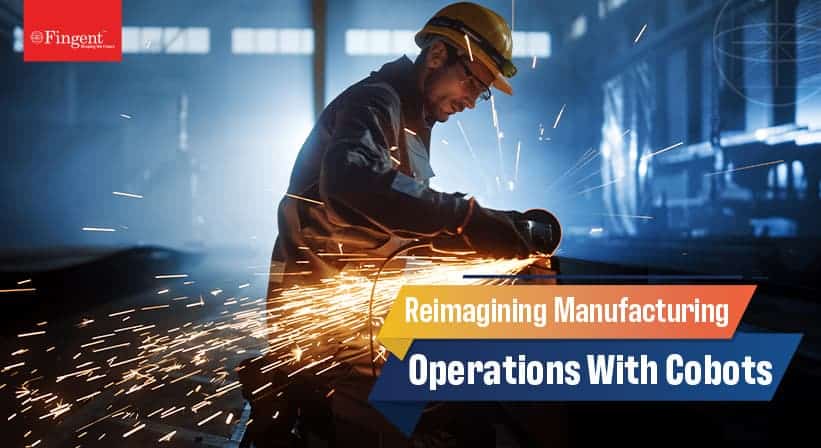 The COVID-19 pandemic has accentuated the need for resilient supply……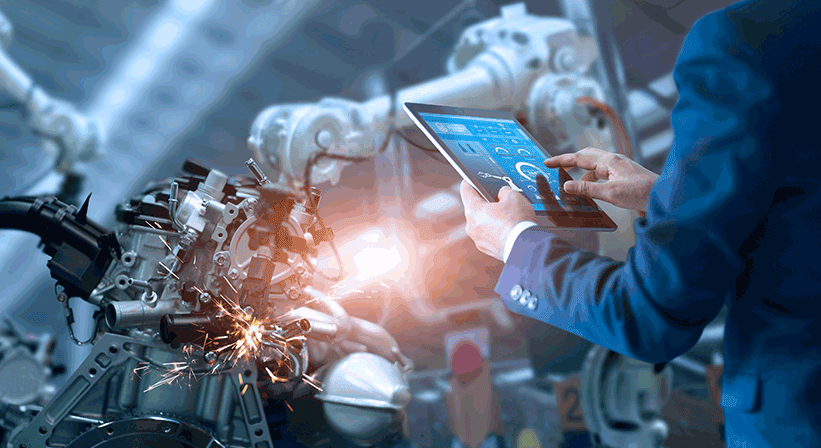 As the world deals with the short and long-term effects……