How Hotels are Using Technology for Competitive Advantage

Hotels leave no stone unturned in today's extremely competitive business environment, and a key weapon in their arsenal is technology. However, with technology in a constant state of flux and constantly unlocking new opportunities to improve customer satisfaction and boost internal efficiency, hotels have their task cut out leveraging technology to remain one-up on competition.
6 Ways Hotels Can Use Technology to Improve Guest Experience
1. Online Bookings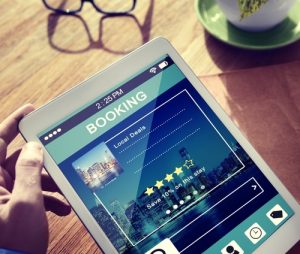 The most apparent manifestation of technology in the hotel industry is hotel bookings. The internet also obviously makes accessing information easy, and transparent. Data such as check-in and checkout times, rates, facilities on offer, and other key details allow guests to make informed decisions. Surveys show that around 48% of smartphone users in the U.S are comfortable researching, booking and planning their entire trip to a new travel destination using only a mobile device.
 Popular websites such as booking.com, agoda.com, hotels.com, and even websites of hotel chains, such as ibis.com and others are now the default way people search for room, deals and make bookings. There are already websites that compare deals and offers from various websites, and with technology advancing, the day is not far off when potential guests can experience their room in a virtual reality setting, before making a booking.
According to the Oracle Hospitality report, 35% of guests said they would prefer the ability to schedule room cleaning and 26% said they would like to receive a smartphone notification to show if their room was being cleaned.
Improved analytics may also allow guests to select hotels with facilities that best match their tastes, interest, and convenience. Hotels that do not embrace technology and facilitate such options for their guests stand to miss out big time.
2. Online Reputation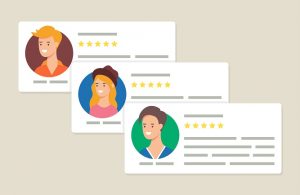 Today's customers are highly knowledgeable and see through marketing pitches instantly. They are more likely to take official communication, even if true, with a pinch of salt. They increasingly rely on social media to seek reviews and recommendations from genuine travelers. In such a state of affairs, hotels are increasingly investing in enhancing their social media presence through brand ambassadors, brand advocates, influencers and others. Large hotels now even have dedicated social media teams, scanning the internet, and responding to bad reviews, hoping to make amends.
A positive social media reputation works wonders in terms of hotel occupancy. About 87% of TripAdvisor users feel more confident when they read travel reviews, and about 98% find such reviews "accurate of the actual experience."
Technology has shifted the balance of power toward guests, and hotels have no option but to work harder to match customer expectations.
3. Enhancing Guest Experience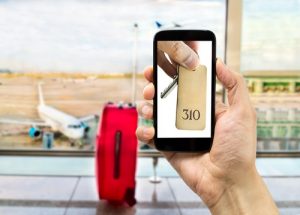 The latest technological advances contribute greatly to making check in and check out, and other guest related processes easy, seamless, and fast. Self check-in and checkout through electronic kiosks, online check in, online payments, and more all does away with the lines and long wait times, both major pain points for long. The latest technology allows guests use their smartphones as the room key, enabling them to proceed straight to their rooms. Likewise, guests can check out with a few clicks of the smartphone, and avoid the reception altogether.
Hilton Worldwide already offers guests the ability to check in and out, select their room, check maps and make extra requests or purchases, from their smartphones. For those who think such benefits are too exaggerated, all they need to do is try and check in or check out of a Las Vegas hotel on Sunday noon.
Here are some other ways hotels are using hi-tech to enhance their guest experience:
Voice Controlled Room

Wynn Hotel & Resort, Las Vegas has implemented Amazon Echo to maximize their customer benefits. With Amazon's Alexa voice assistance, guests of Wynn can control the lighting, temperature, draperies, and TV in their rooms. Here's a video that shows how it's all done.
Robotic Butlers

Aloft in Cupertino has implemented hi-tech features to optimize hospitality for guests. In addition to keyless entry via Aloft smartphone app and Apple TV in every room, Aloft Cupertino employs a robotic butler called Botlr to deliver 24/7 customer services of all kinds.

Digital Concierge

Renaissance Midtown Hotel, New York, features an interactive wall called The Discovery Portal. It's a virtual concierge where guests are allowed to choose from categories of entertainment, dining and much more by stepping onto a circular hologram projected on the floor. In addition, the hotel also offers in-person concierge service to provide guests with in-depth information on what they have found in The Discovery Portal.

Robotic luggage Storage

Yotel in New York is using robotics and artificial intelligence to delight guests while making the most of small spaces. To make check-in process more convenient, Yotel has touch-screen kiosks instead of front desk staffs and friendly robots to store luggage. Check this video to learn how guests at Yotel uses Robotic Luggage Storage.
4. Enhanced Targeting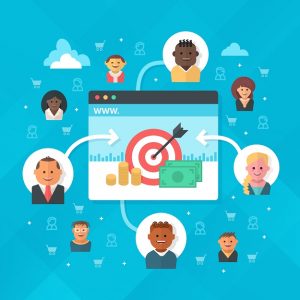 From a marketing perspective, technology allows hotels to target their prospects and customers better. A basic manifestation is hotels reminding business guests about their meeting room schedules, targeting specific groups, such as those who have arrived for a convention, with special deals or offers, and more. The ability to connect with targets in real time reduces marketing costs while increasing effectiveness at the same time.
5. Streamlining Internal Processes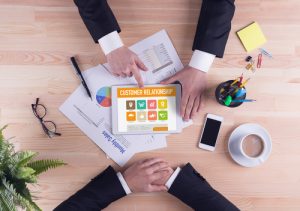 Technology allows hotels to become lean and mean, and make their internal processes more seamless and effective.
A customer relationship management (CRM) suite allows organizing and managing information from a central console, enabling guest relations executives to get the complete history of the customer when interacting with her.
A marketing automation suite makes it possible to customize interactions with guests, send automated emails to guests as required, and do more with less effort.
The future holds much more promise. The hotel could, for instance, leverage deep analytic to structure a package comprising of facilities best suited for the guests. For instance, if the guest is coming for a vacation, the package may include a sightseeing trip, and business visitors may be given access to meeting rooms.
Case Study
Find out how Fingent can provide customized solutions to comprehend and analyze large data and automate data input procedures. Download the case study
here
.
6. Smart Solutions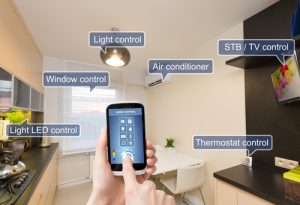 Smart appliances and home automation solutions are a godsend for the hotel industry, with automated temperature control, lighting, alarms, TV, radio, blinds, and other technological innovation contributing to improved customer satisfaction, and improved services, while reducing overheads at the same time. Guests may, for instance, turn the air conditioner on through an app installed on their smartphone, to ensure optimal temperature when they enter the room. For the hotel, this is a much cost-effective solution compared to leaving the air conditioner on at all times.
With travelers becoming increasingly tech-savvy, hotels who do not embrace the latest technology to deliver innovative services to their guests stand out to lose big time. However, keeping abreast of the changing technology, and developing cutting-edge solutions based on such technology is a big challenge for hotels, and would, in any case, be a drag on their core focus.
Hotels would rather do well to partner with our experienced and talented team to develop technology related solutions. Get in touch with us today to know how our extensive experience in developing highly customized solutions for hotel and related industries can benefit your business.  
Related Post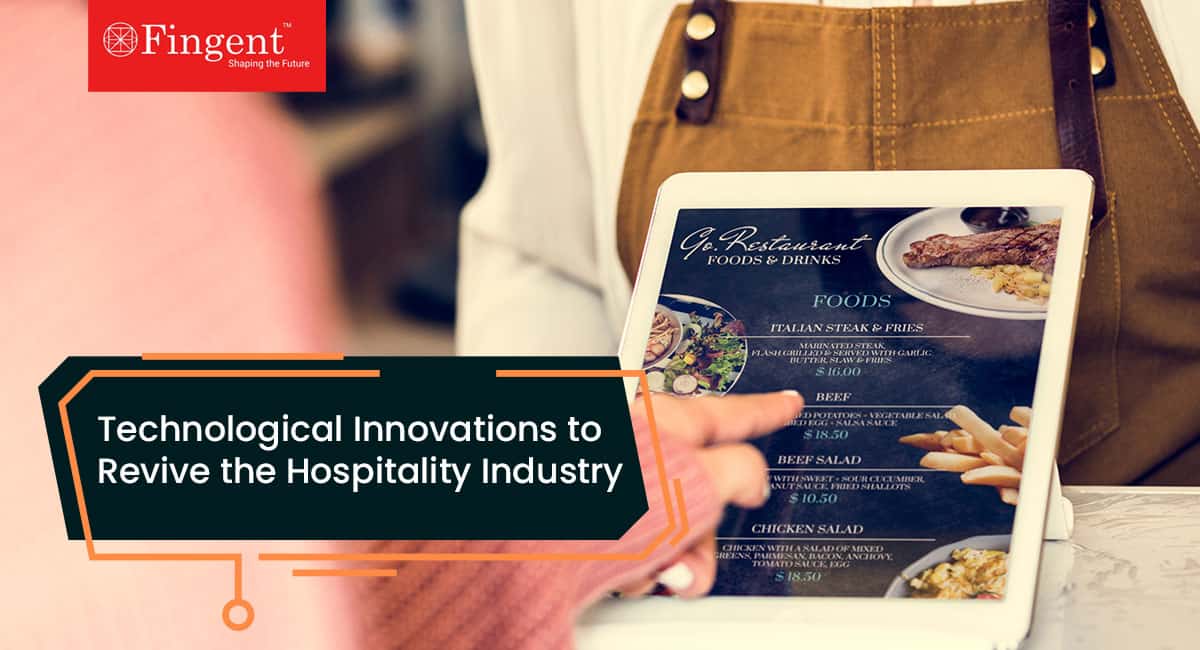 Instead of reaping one of the highest revenue growth-spurts, the……