Hospitality Technology Trends: Revive The Lost Glory in 2024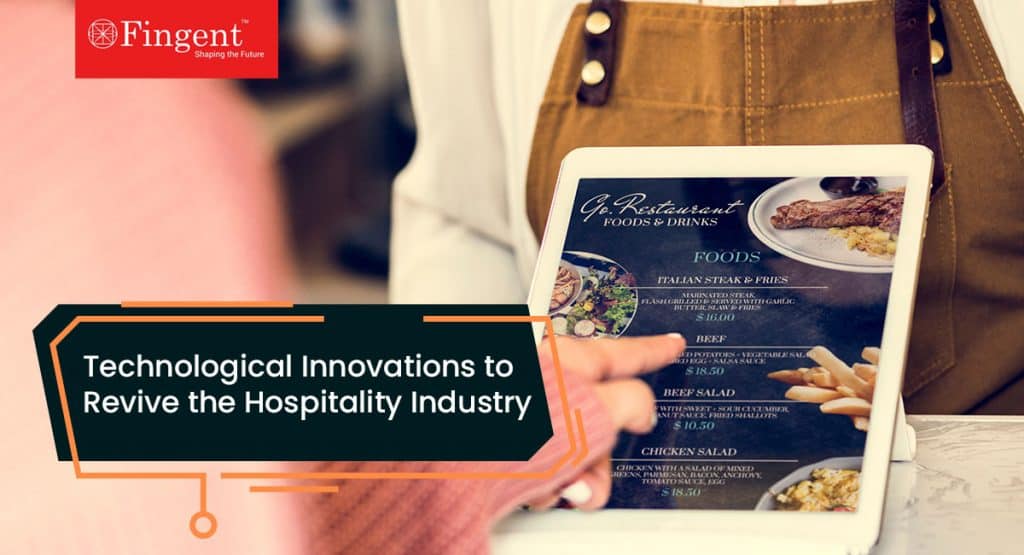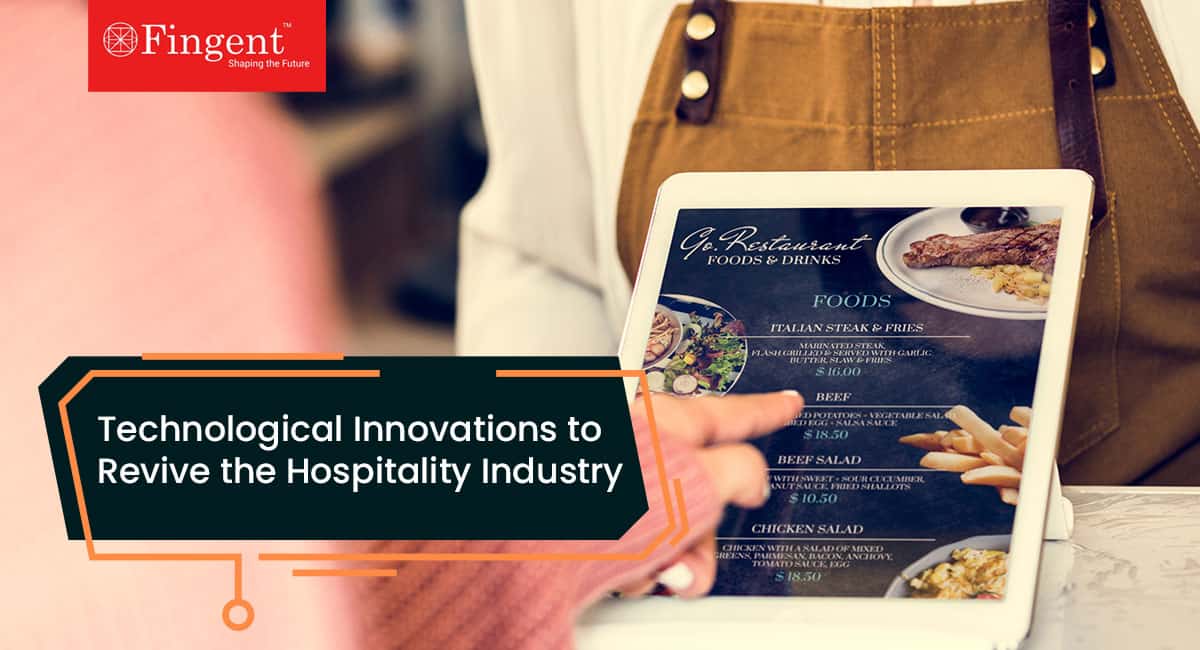 Instead of reaping one of the highest revenue growth-spurts, the hospitality industry faced the toughest-time in industry history, due to the COVID-19 pandemic.
How the hospitality industry can leverage technology for a stronger resurgence
While the industry is known as an early embracer of digital disruption, many brands struggle to gain customer recognition. Surveys reveal that even before the COVID-19 pandemic, 72% of the guests were more likely to return to a hotel having tech-led services they expected. With the onset of the pandemic, these expectations have only increased.
A recent survey by Deloitte Digital Study suggests that over 60% of travelers prefer to stay at a hotel having contactless services such as keyless room entries, voice assistants, communication with the staff using phones, and contactless check-ins and check-outs.
That said, this year looks promising. Travel bubbles and corridors are forming, facilitating new flows and movement and consequently hope for the hospitality industry. Some players in the industry are even leveraging technology to combat the losses due to the pandemic.
Read more: How Hotels are Using Technology for Competitive Advantage

Here, we discuss five cutting-edge technologies that can help the hospitality industry revive its lost glory in 2024.
1. Chatbots
Many hospitality industry players have incorporated chatbots in their websites, social media accounts, apps, and even phone systems.
Instead of calling a travel agent or visiting several websites to read reviews from travelers, users can simply ask their questions to chatbots. Chatbots can use data from users, interactions, and products to provide personalized deals and recommendations. Additionally, bots can make reservations, compare prices and products, and even request quotes to create convenience for customers.
Chatbots can be customized to understand complex questions, detect upset customers, and immediately direct them to a human agent who can answer them.
Interestingly, chatbots offer a good ROI. They reduce operational costs while enabling support agents and enhancing the overall customer experience.
With advances in technology, natural language processing, and machine learning, chatbots can be trained further to answer more inquiries and recognize more inputs.
Read more: 11 Tech Trends That Will Disrupt Businesses in The Next 2 Years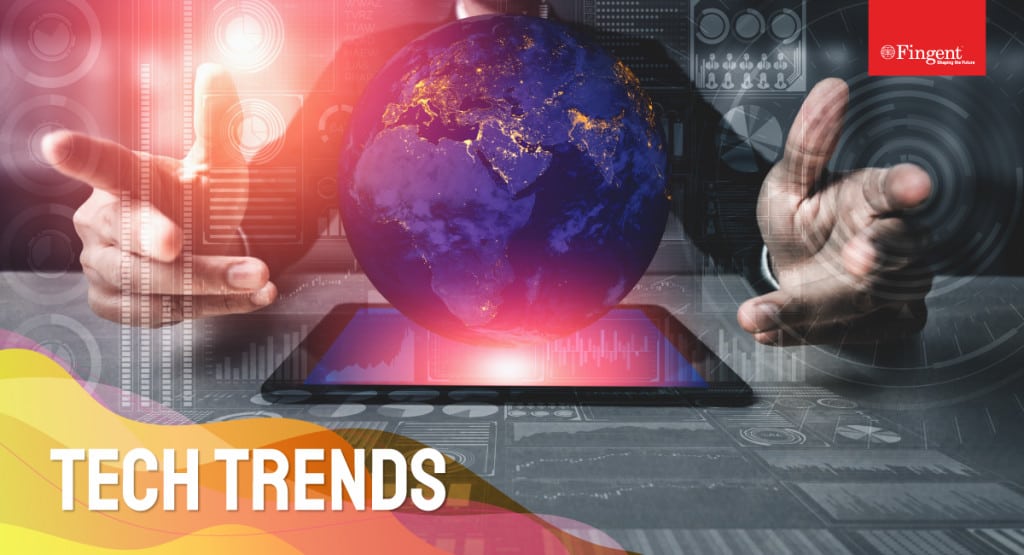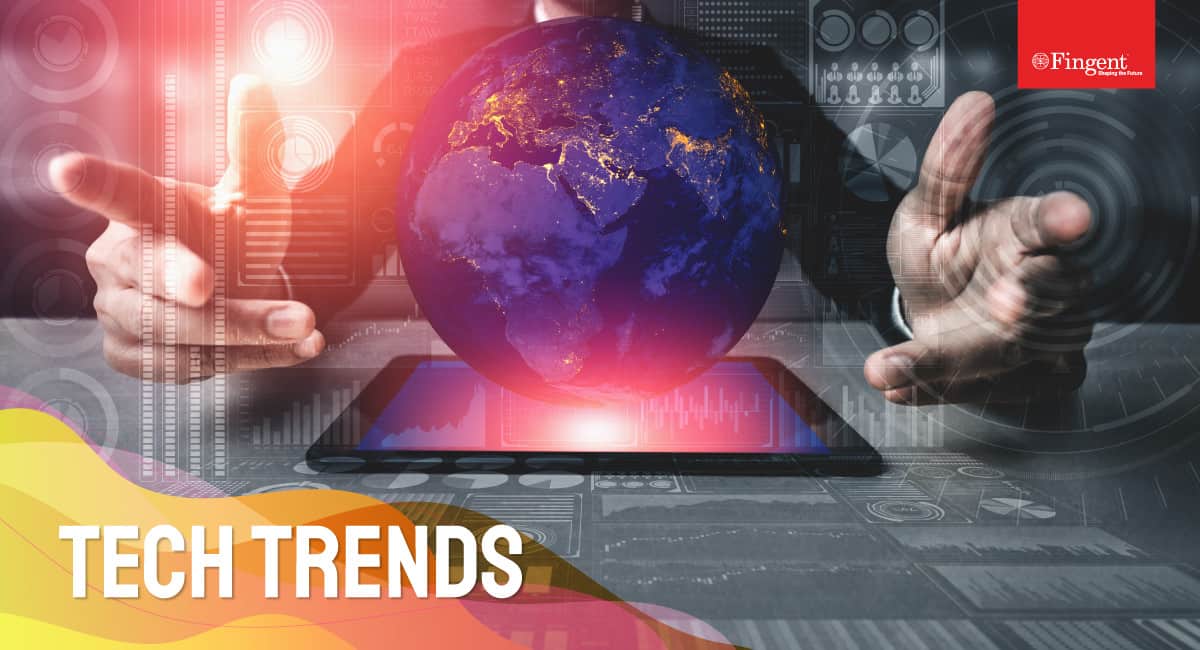 2. Cloud and Internet of Things
Cloud-based solutions help us access anything we want remotely. Along with IoT (Internet of Things) devices, cloud-based applications can help streamline operational complexities such as assigning staff duties, coordinating housekeeping, and confirming compliance with newly enforced safety and hygiene standards.
IoT helps with the remote monitoring and management of physical things in the hotel or resort premises, such as TVs, door keys, and even thermostats. Voice-based intelligent assistants such as Siri, Google, and Alexa also help control the connected devices remotely.
Simply put, hotels can benefit tremendously if their primary services are internet-based. Technology offers guests better control over their stay and experience and enables the hotel staff to get a more detailed picture of what works and what needs to be upgraded. Enhanced tools can provide guests with a superior experience, personalized communication systems, better assistance, and hygiene standards.
Read more: How Is Augmented Reality Reshaping Travel and Tourism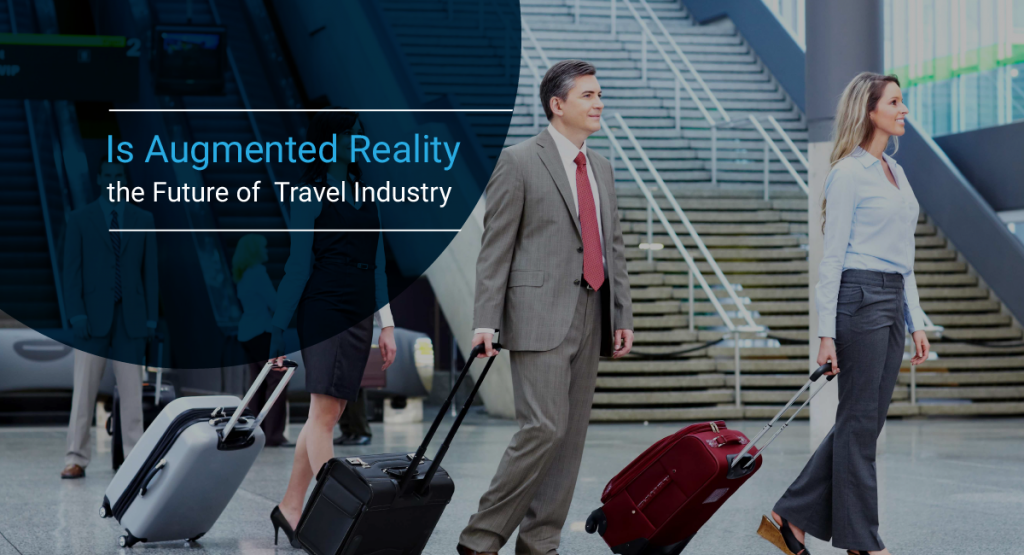 3. AI-powered systems
The hospitality industry will soon see a surge in the use of Artificial Intelligence or AI-powered systems. The system can include facial recognition with mask detection and thermal camera integration to improve safety and security within the premises.
Geofencing technologies can help brands build location-awareness apps to drive real-time updates and rebuild consumer confidence related to the tourism sector's safety. It can even allow brands to send out push notifications such as instructions, directions, special offers, or promotions to customers based on their current location or journey map. These lead to a seamless experience when combined with smart queues and touchless check-ins upon the guests' arrival or prompt them for payment on their smartphones during the check-out.
Read more: 9 Examples of Artificial Intelligence Transforming Business Today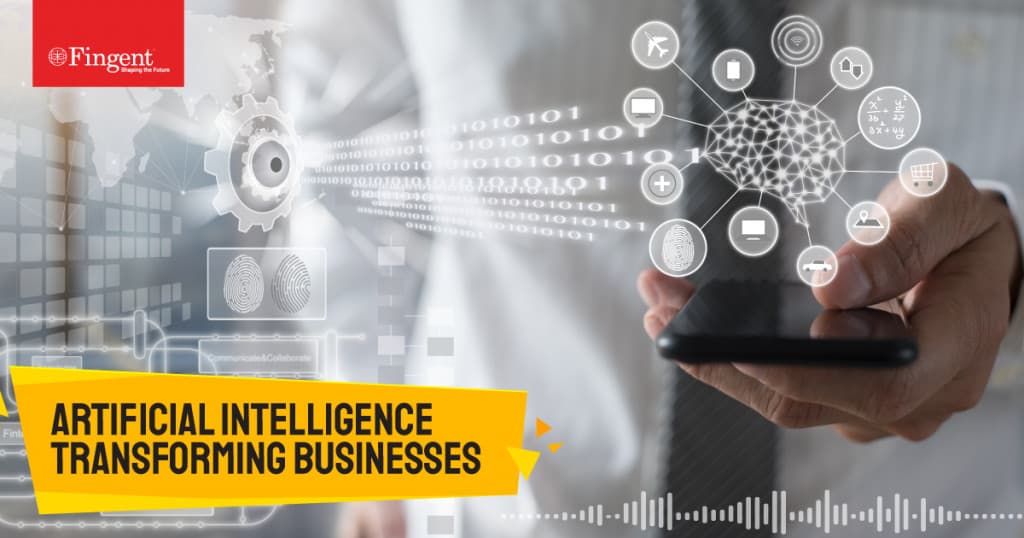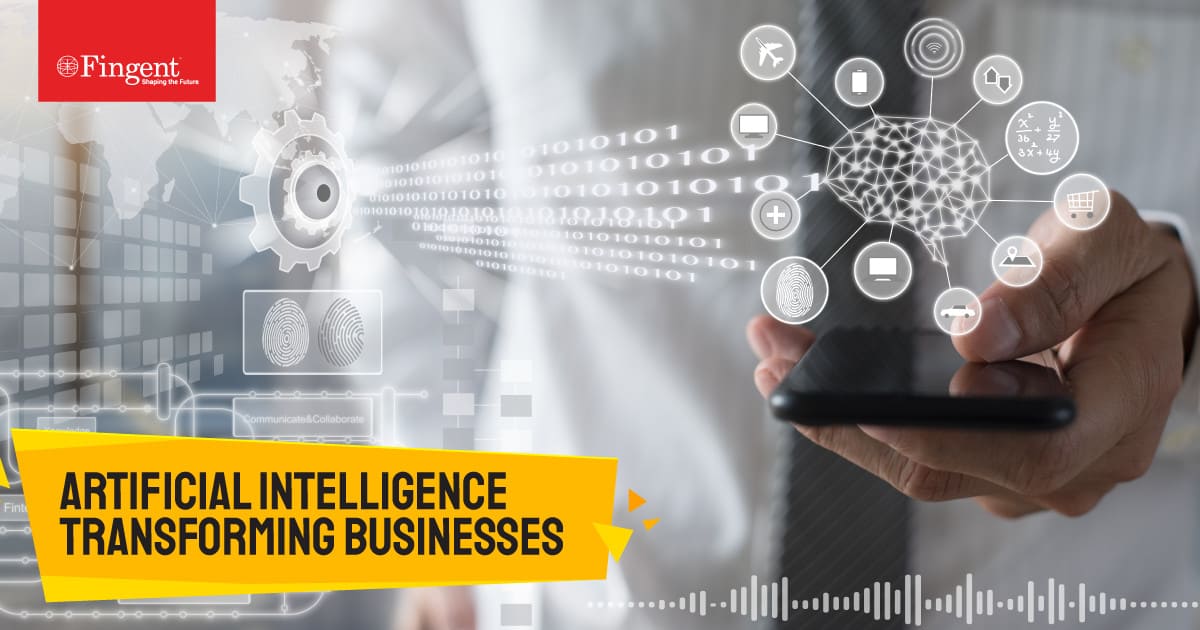 4. Mobile payment technology
Hospitality service providers can leverage mobile technology and data derived from digital payment tools such as Amazon Pay to offer personalized in-store and online purchase experiences to their customers. Typically, mobile wallets apply near-field communication (NFC), Magnetic Secure Transmission (MST), and even sound waves to communicate with the point of sales without touching it for in-store purchases. For online payments, digital wallets can autofill payment information using biometrics or fingerprints to confirm the payer's identity for added security.
Mobile banking, QR, payment links, and applications are a few additional functionalities that brands can adopt to augment and enhance the mobile payment process.
Leveraging technology to accept mobile payments come with several benefits:
While traditional payments can take around 30-45 seconds to complete, a contactless transaction is completed within 15 seconds.

Mobile payment includes two-step authentication, the limited amount that can be expended per transaction, and built-in features to prevent duplicate transactions. Additionally, the mobile payment data is heavily encrypted when stored and transferred.

Businesses can link the mobile wallet approach to loyalty programs, push notifications, special deals, and other value-added services.

Touchless/ contactless payment allows customers to keep their hands clean and restricts their exposure to the virus.
Case Study
Custom mobile app to assist travelers with personalized and quantifiable travel security content
Download Now!
5. Data Science
Restaurant chains and groups are excellent data science candidates as they generate a significant amount of data both internally and externally (social media, email, inventory, POS systems, phone calls, etc.). The pandemic is pushing restaurants and hotels to invest in systems and training their staff to make decisions based on data that would otherwise be impossible to process.
A few ways restaurants have used big data to improve their efficiency and increase sales are:
Using ordering trends and marketing analytics, restaurants can identify their most popular and least popular dishes and how a particular location and season can impact what gets ordered. This helps them optimize their menu and make informed decisions.

Big data allows hotels/restaurants to recognize patterns and predict factors that affect the inventory counts.

Through transaction data, loyalty program data, and social listening, restaurants can identify what can improve customer experience and what makes them come back.
Using data to optimize the menu can impact customer retention. Using data to improve customer retention can help modify the menu.
There's no denying that going digital is the norm today, and the hospitality industry will have to continue to adopt technology to meet the shifting customer demands. 
Read more: 10 Services Offered by Fingent to Prepare Your Business for the Future of Digital Innovation 
Fingent helps build custom software solutions, mobile-first workplace platforms for the hospitality industry that can automate your workflows, reduce your staff turnover, and enable you to deliver superior customer experiences. 
Looking to rebuild and reinvent your hospitality business? Talk to an expert right away.
Related Post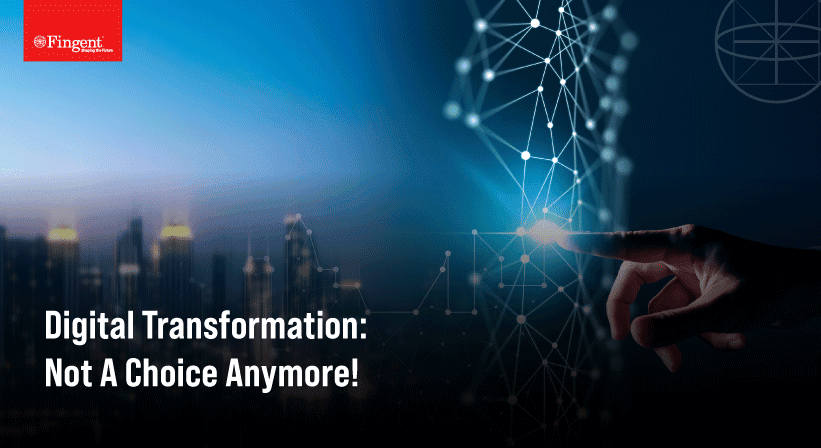 Today, technology seamlessly weaves its way into every aspect of……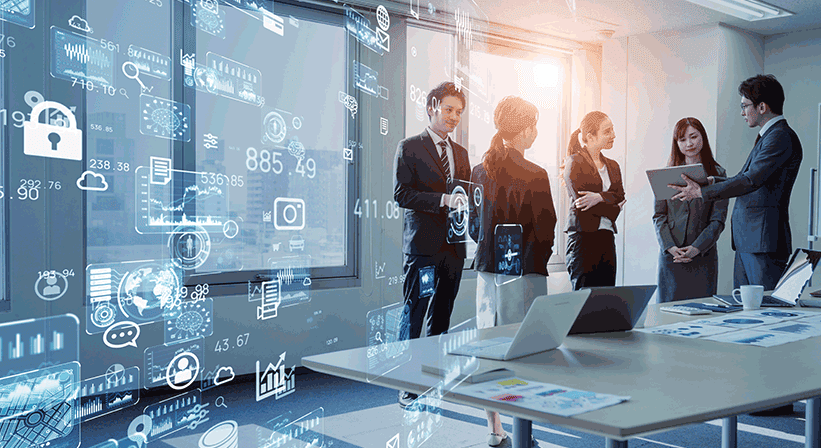 Technology is not a choice but a fundamental business strategy……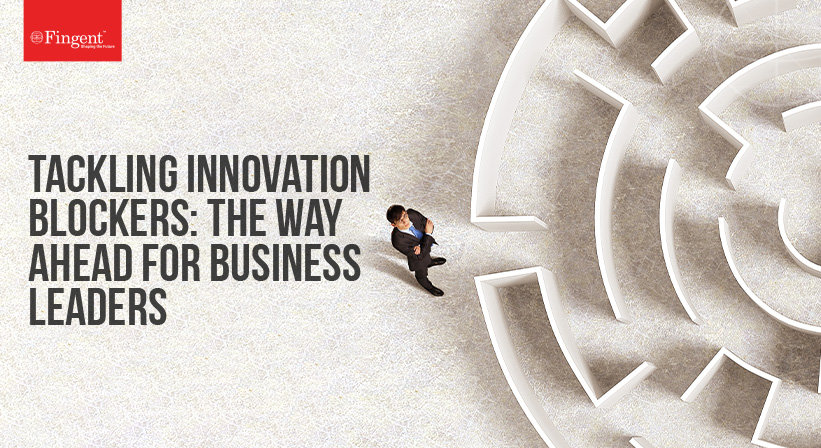 "Innovation is critical to the future well-being of society and……