How Is Augmented Reality Reshaping Travel and Tourism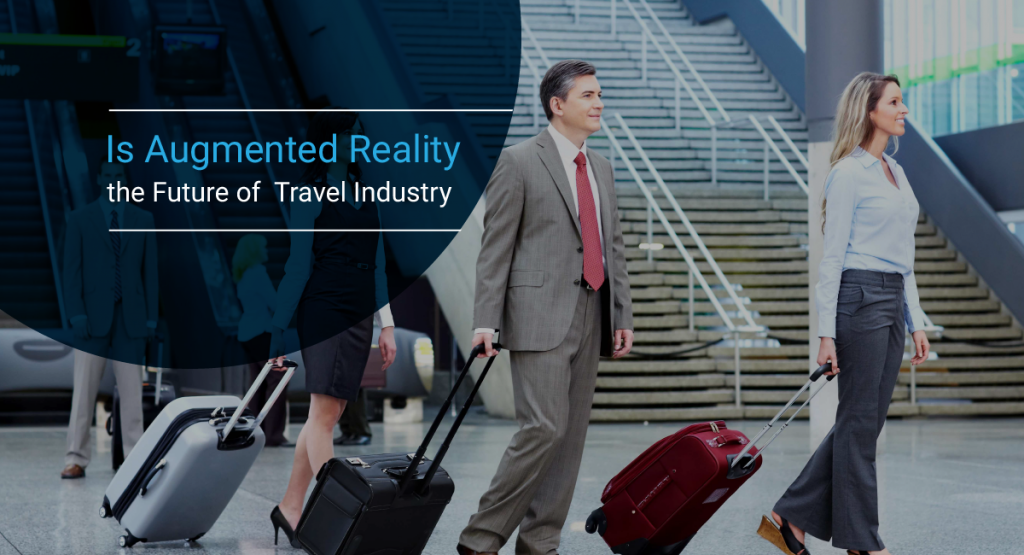 If you've ever tried decorating your home using the IKEA app, or used a Snapchat filter, or even played Pokemon Go, then Augmented Reality (AR) has already invaded your life. Although AR remains a revolution yet to happen, it is evolving rapidly to transform the way we work, learn, play and connect.
Tim Cook quotes –
"AR will happen, it will happen in a big way, and we will wonder when it does, how we ever lived without it. Like we wonder how we live without our phone today."
So what exactly is Augmented Reality? 
The word itself answers the question!
"Augmented", originated from the word "augment", means to add or enhance something. With the power of narrowing spaces between Reality and Virtual Reality, AR enhances physical objects with digital information to create an interactive experience of the real-world environment.
Google defines Augmented Reality as – "a technology that superimposes a computer-generated image on a user's view of the real world, thus providing a composite view."
How Augmented Reality Is Creating An Impact in the Travel Industry
With the power of gripping human minds, AR is changing the game for marketers. Technology is opening magical doors for industries to enrich their customer experience. According to a Statista report, the Augmented Reality market is estimated to grow from 5.91 billion to more than 198 billion U.S. Dollars by 2025.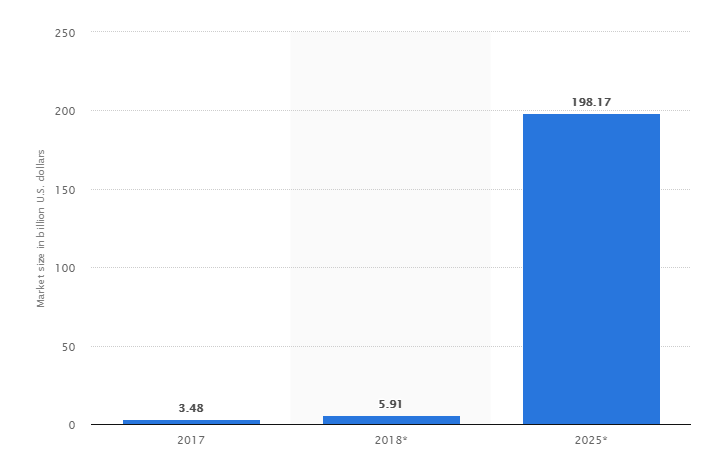 However, the travel and tourism sector has already shown remarkable transitions with Augmented Reality.
How is the travel industry leveraging the wonders of AR and what lies for them in the future – are a few questions answered in this blog?
Importance of Augmented Reality in the Travel Industry
Before we dig into the innovative uses of AR in the industry, let's take a look at how the technology is turning important to the sector.
Unlike other industries, travel and tourism is a highly researched sector. A customer never plans his travel, stay, or food places to visit, without thorough research. The quest for information does not stop for a customer even after he/she arrives at their destination. Moreover, all this information is searched on various mobile devices. A survey by Opera Mediaworks reveals that around 66% of travelers prefer using smartphones for travel research and booking.
Here is where Augmented Reality jumps in to make a change!
AR capacitates the ability to enhance search experiences by providing enticing and interactive information. With innovative mobile apps, these augmented experiences can be extended to travelers, easing their travel search and building up trust. Experts predict that embracing the power of AR can prove to become a boon for the travel and tourism industry.
How Is Augmented Reality Reshaping The Tourism Industry?
Augmented Reality is turning to be the traveler's new ally! Layering digital information over existing reality, AR is easing the planning journey and boosting travel experiences for tourists. Although the industry has not completely leveraged the technology, yet a few pioneering mobile apps are creating indelible travel experiences.
1. Apple Map – "Flyover" Mode
Apple maps with its flyover option are enabling iOS 11 users to explore cities in the 3D view. Navigating with this feature is a lot like watching a 360-degree video where one can change the point of view by walking around. The flyover mode integrates augmented reality with Apple Maps to enable users to take a walk through the city while at home.
2. App in the Air – ARvis
App in the Air, a travel planning app, is easing the quest of finding flights for its users. The app allows users to view a plane seat at its true scale, enabling them to make better booking decisions on the basis of comfort. With an augmented view of the inside of a flight, travelers can directly compare their carry-on luggage to the airlines permitted baggage size.
Related Reading: Check out this case study to learn how Fingent developed customized mobile app to assist travelers with personalized and quantifiable travel security content.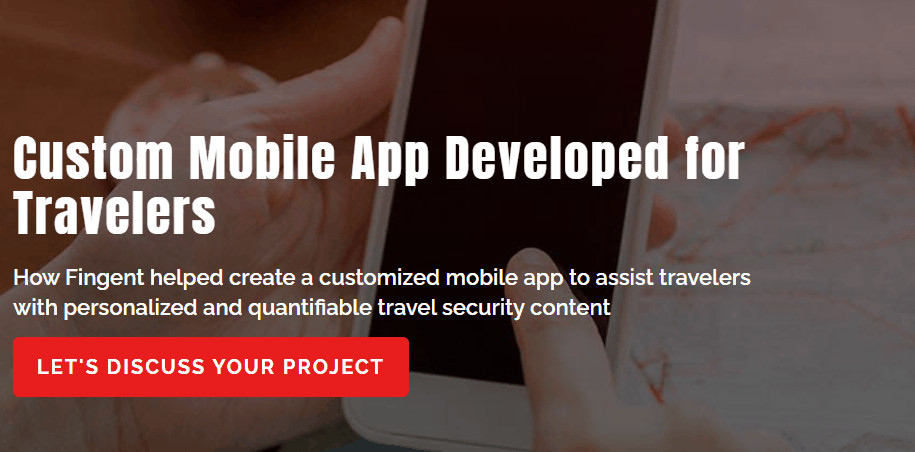 3. Wikitude
Voted by the Augmented Planet Magazine as the best-augmented reality browser of 2010, this app enables users to locate restaurants, stores, and other places nearby. Using location-based augmented reality, Wikitude recognizes interesting places around for travelers to visit. The only thing they ought to do is point the app to the desired direction.
Why Is Augmented Reality The Future Of Travel Industry?
Tourism is all about creating unique experiences, and augmented reality has the potential to support tourism with innovative modes of customer servicing. It is believed that in the coming year's AR will disrupt the business models of the sector. Here is a list of how augmented reality is providing long-term values for both customers and the tourism industry alike.
1. Innovating Advertising and Marketing
It is not surprising that mobile devices play a vital role in booking travel services. According to Expedia, 78% of travelers reveal that the informative content from destinations or travel brands influence their decision-making process and 46% reveal that ads with informative content are influential. Clearly, there's an appetite for mobile advertising with compelling content.  
Augmented reality holds the potential of enabling tourist companies to narrate their services more creatively. Providing virtual tours of hotel suites and other amenities with a single tap on mobile screens, not only eases the research process for travelers but also helps them make better booking decisions.
AR ad formats, also build a customer's trust towards the service and increase the probability of turning one-time guests into long-term customers. AR empowers travel brands to inspire customers with interactive information and engaging experience.
2. Enhancing Travel Convenience with AR Apps
Travels can turn hectic with a lack of proper and timely information. With AR, travel brands are extending mobile apps for tourists, to enhance their travel experience and convenience.
AR Travel Apps to Ensure No Tourist Is Lost: Finding your way in an unfamiliar town is challenging. AR turns navigation apps cooler with added digital elements like arrows and other valid information. By integrating phone cameras with Google Maps, AR can enhance a traveler's experience of exploring a new town.
AR Cutting Down Language Barriers: It is pretty much unthinkable to travel to a foreign land without a translator. But with augmented reality, smartphone cameras can translate foreign languages for users.
AR Extending  24/7 Tour Guide: Finding a perfect store or restaurant is getting simpler than ever before. With Augmented Reality, smartphones are turning into tiny encyclopedias. Screening through hotel reviews or locating historic buildings has become more seamless and interactive with AR travel apps.
[Source : Florence Travel Guide – Italy – Augmented Reality]
 3. Creating Attractive Destinations
Teleporting seems possible with augmented reality. Enabling to view the evolution of landmarks in time perspective, enjoy 3D models of places, and experience travel through time, AR is allowing theme parks and zoos to create extraordinary attractions. One of the greatest examples would be the L.I.V.E. Centre theme park, which leverages AR/VR to combine art, culture, architecture, design, and retail with projections, surround sound, and special effects.
Thus to summarize, augmented reality promises to strengthen the four components of travel and tourism – transport, accommodation, catering, and tourist attraction. Accounting for the innovations of AR in the industry, experts predict travel and tourism to be the first industry to revolutionize soon with augmented reality.
Related Reading: Find how Augmented Reality can be the future of communication and security.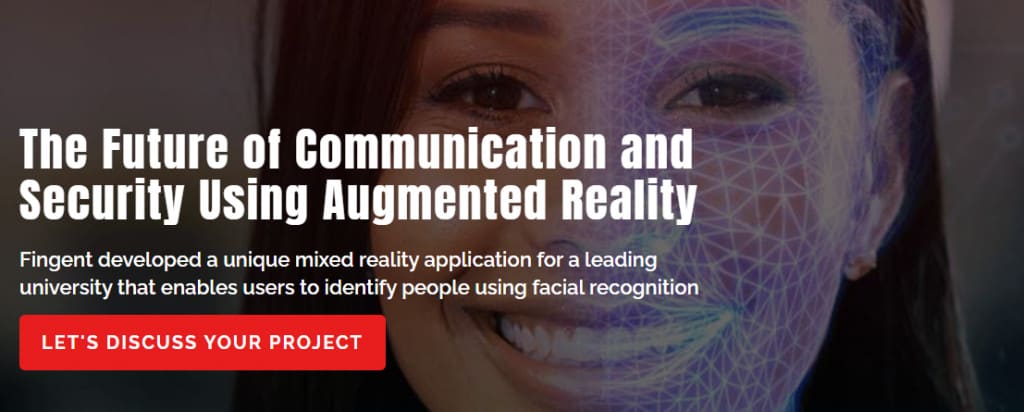 To unfold the hidden opportunities for your business with emerging technologies like AR/VR, contact the tech experts at Fingent today!
Augmented Reality is already enhancing travel experiences with innovative mobile apps. Is this the beginning of a revolution or is it the only transformation augmented reality can bring into the industry?
Augmented Reality is already enhancing travel experiences with innovative mobile apps. Is this the beginning of a revolution or is it the only transformation augmented reality can bring into the industry?
Related Post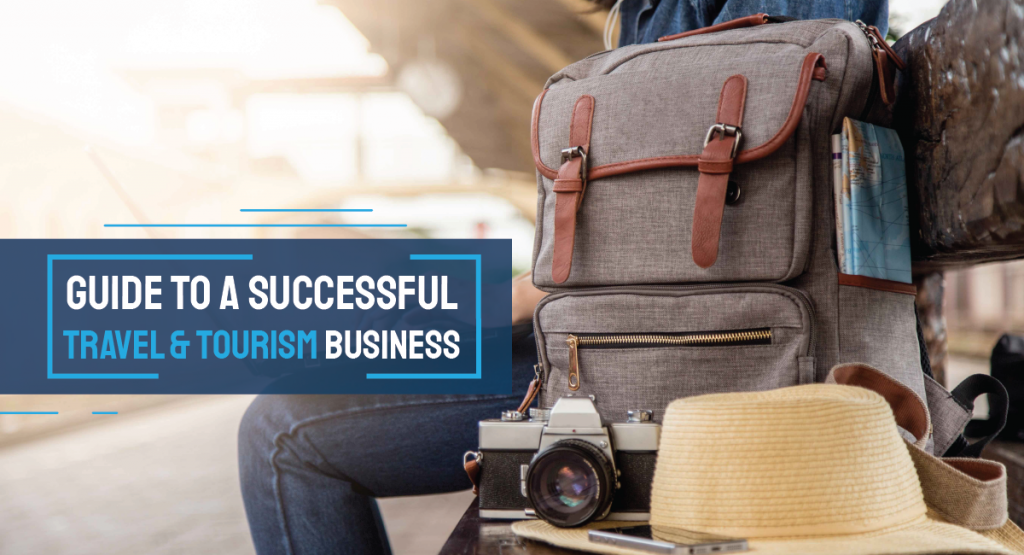 5 Technology Trends Every Travel and Tourism Business Needs To……