Hyperscaler Cloud Services: The Next Step In Business Cloud Investment!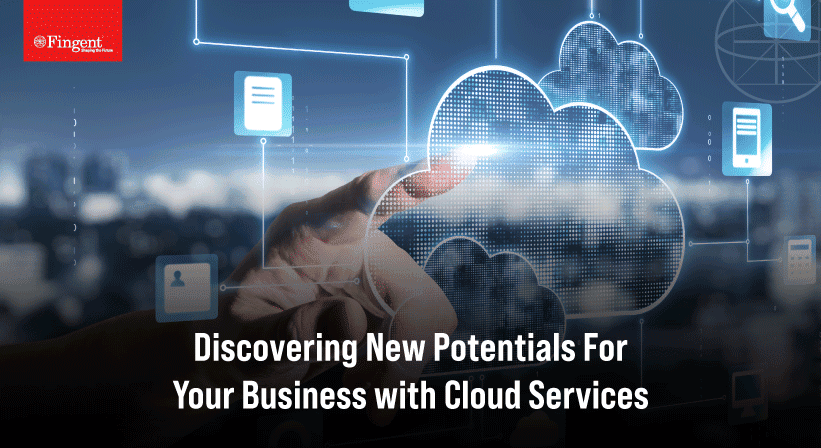 Companies can save 20% of the total annual cost if they migrate to the cloud.
Hyperscaler Cloud Services can enable businesses to experiment, build, innovate, and run any form of application.
Hyperscaler adds immense value when creating custom software applications with a specified focus on the data center hardware and software needs.
Organizations of a variety of sizes are now able to reinvent how they operate and move more quickly and more agilely, thanks to the cloud. The move to the cloud has fundamentally changed how we perform our jobs, communicate, and interact. It is quickly becoming a requirement to be competitive in today's digital environment. 
Custom software applications powered by the cloud are a force to be reckoned with, and the benefits become manifold with hyperscalers like AWS, Azure, and Google. What are these hyperscalers, and how can they supercharge your business? Let's find out. 
What are Cloud Services?
In very simple terms, cloud computing is access to computer services such as servers, storage, databases, networking, software, analytics, intelligence, and more by means of the cloud (the Internet). With cloud computing, you can store and access data and programs on remote services hosted on the internet rather than the computer's hard drive or local server. Cloud computing can be done with cloud services, which are essentially software programs that are hosted by third-party providers who make them available to users over the internet. 
Studies recently revealed that, on a worldwide scale, 94% of all companies will use some kind of cloud computing service in 2023 to help them run their business operations. This is a 14% jump from 2020. 
A major reason for this wide shift from on-premises servers of the companies to cloud providers is the 'Pay as you go' service offered by them, meaning that you only have to pay for the service that you are utilizing. However, the cloud offers more, much more!
How Does the Cloud Work and How Does it Benefit Businesses?
Just like any other IT solution, cloud services also rely on hardware and software. Users typically need just a computer, a stable internet connection, and operating systems to access cloud services. 
Benefits To Businesses:
Cost Reduction: This is a major factor that makes this technology desirable.

On

average,

20%

of the total annual cost can be saved

by companies if they migrate to the cloud.

More Storage: Many tools are available on the cloud with the sole purpose of providing more storage capacity. Some examples include Dropbox, OneDrive, Google Drive, and iCloud Drive.
Higher Security Barricades: Another attractive feature of cloud services is their tight security regulations. 

A report by Salesforce

states that 94% of businesses claimed to have seen an improvement in security after adopting cloud services. 
Read more: Advance your business software development with Cloud Native. Download the complete 451 Research now and strategize a successful Cloud Native adoption process. 

Hyperscalers: What Are They, And How Do They Add Value To Cloud Services?
Hyperscaler got its name from the data processing method known as "hyperscale computing," which allows software architecture to expand and scale on an enterprise level. Hyperscalers enable their clients to experiment, build, innovate, and run any form of application—from a social network to a smart city to online banking—while controlling costs and operating with agility by offering users access to a ready-made, scalable infrastructure. Some famous examples of hyperscalers are Amazon Web Services (AWS), Microsoft Azure, and Google Cloud Platform (GCP). These technologies combined are reported to have an estimated 65% control over the cloud market.
Benefits Of Hyperscaler Cloud Services:
Scalability:

They can provide virtually unlimited computing resources, which enables organizations to scale their services and applications swiftly without worrying about hardware constraints.

Global Availability: Users can easily access content with lower latency through hyperscalers, which boosts efficiency and user satisfaction. 
Security: Hyperscaler clouds provide a high level of security by frequently investing in infrastructure reliability, disaster recovery, and cybersecurity.

Value Added By The Big Three: AWS, Azure, and Google
Let's now talk about these three hyperscalers:
AWS: Four primary elements of value—cost savings, employee productivity, operational resilience, and business agility—are measured and tracked by AWS to assist enterprises in developing an in-depth case for the cloud. 
Azure: Azure is the only consistent hybrid cloud that delivers exceptional developer productivity, offers extensive, multi-layered security, including the most conformity coverage of any cloud provider, and costs less than AWS.
Google: Google's solution provides a complete data foundation for unifying all workloads and overseeing the entire data life cycle. It can process data anywhere and is designed with and for AI, so you can obtain the most up-to-date tools for machine learning analysis, prompting, adjusting, training, and deploying unique foundation models—all while being connected to your business data.
How Can Custom Software Applications Benefit From These Hyperscalers?
Hyperscalers generally oversee the in-house technical skills of an IT team needed to customize data center hardware and software in accordance with the company's business model and applications.  This adds immense value when creating custom software applications. 
AWS: 
AWS offers many tools you can use to build custom SaaS applications and third-party SaaS solutions. 
Cognito: enables organizations to provide extra sign-in alternatives to their users. 

AD Connector: adds an extra degree of security.

Quicksight: is a

BI solution

that you can use to provide simple insights to the people who work with you.

Cost Explorer: displays and analyzes your costs and operations.

Aurora Serverless: takes care of routine database chores, including provisioning, patching, backup, recovery, failure detection, and repair. 
Azure: 
Azure services can assist you throughout the process of custom software application planning, development, delivery, and operations.
Github: It is a programming solution for collaboration and version control that allows you and others to work on projects from anywhere in the world.

Azure Pipelines: Works with any language or platform and is used to simultaneously deploy services to multiple targets.

Azure Boards: This tool lets teams organize, monitor, and talk about their work across the whole development cycle.

Azure Monitor: This helps improve the responsiveness and availability of your services and apps.

Visual Studio: This can be used to connect applications and services to Azure and create services that operate in the Azure cloud.
Google: 
To help you create high-quality apps as quickly and dependably as possible, Google provides a wide range of resources. 
Firebase: It is used for cloud communications, performance monitoring, and authentication validation.  

Web: It offers information to assist you in enhancing your site's organization, how it appears in Google searches, and the effectiveness of its user interface. 

The Cloud: Here, you can access services like BigQuery (for processing large, ready-only data sets), Compute Engine, and Cloud Storage.

Tensor Flow: This tool is mostly used for machine learning and gives developers access to a variety of workflows and high-level, logical APIs to build machine learning models in a variety of languages.
Why Should You Choose Fingent?
Fingent is one of the top providers of technology solutions around the globe right now, serving customers from four different continents. To assist you with your projects, we provide top client-centered personnel who can help you with any of the three types of Cloud services – SaaS, PaaS, and IaaS.
With our team of experts, you can scale up or down as you need and manage and integrate cloud environments according to your business needs. We provide excellent pre- and post-development support by monitoring performance and making any necessary adjustments, and we are accessible at any level of development.
Give us a call, and let's talk about how to get your business to succeed on the cloud. 
Related Post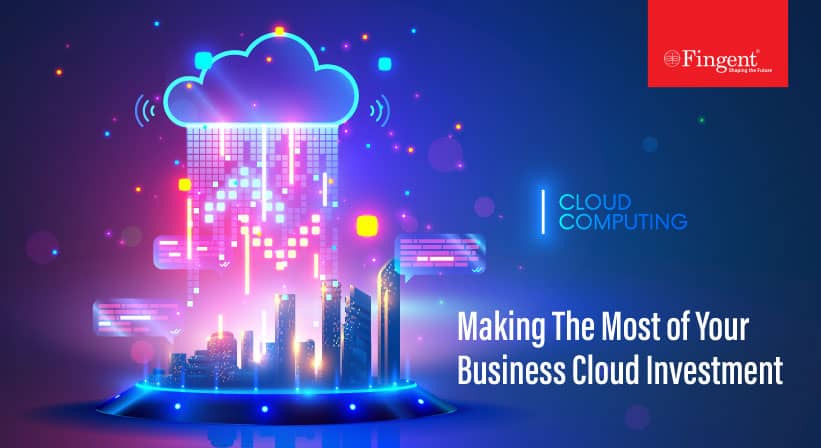 In the digital age, cloud investment is your business's propulsion,……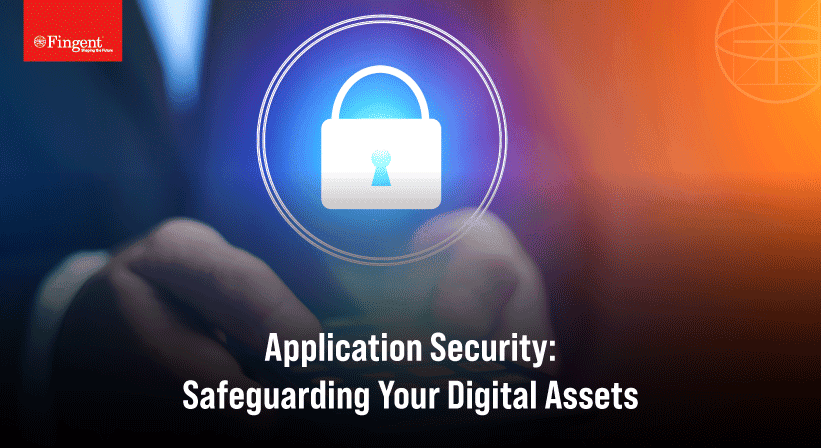 In the ever-evolving landscape of cybersecurity, application security stands as……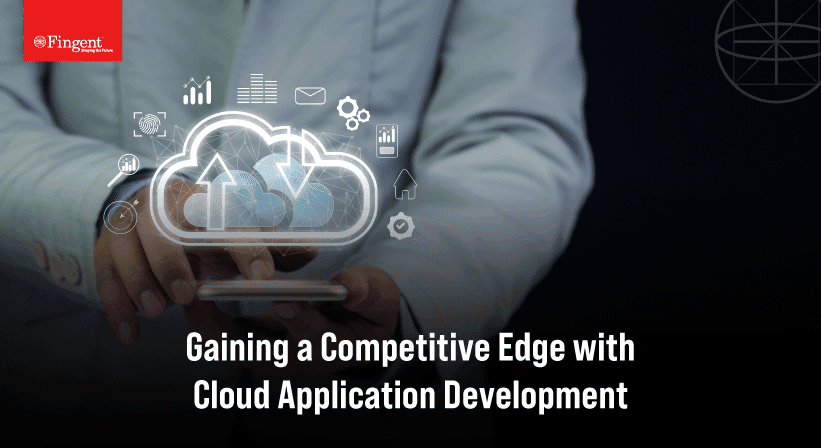 "Cloud computing is really a no-brainer for any start-up because……