Is the Market Demand for Mobile App Development Services Growing Rapidly?

The age of mobility – where smartphones and tablets literally define the way we live and not a single person can spend even a few hours, let alone a whole day, without his/her mobile. This is the age that we live in now. Can you even imagine your life without your smartphone?
Difficult isn't it?
I mean think of all the things you do through your phone now and the number of applications you use, to get things done. Taking into consideration the fast paced business environment that we live in, if you don't own a smartphone, then you don't really live.
This trend though, has also been putting lots of pressure on the developer's end for creating more useful enterprise mobile applications. All companies in the business of mobility have been facing this crunch for quite some time now. Put together with issues like lack of adequate resources, infrastructure, and manpower, the pressure is even more.
Gartner says that by the end of 2017, the market demand for enterprise mobile application development services would surpass internal organization's capacity to develop them. And by 2019, the sale of mobile phones would reach 2.1 billion units. This only means an even higher demand rate for mobile applications, that too, at the pinnacle of quality and performance.
It gets even more complicated
Apparently, in today's digital business and work environments, people on an average use at least three different devices as part of their daily routines. And it doesn't stop there. In the coming years, this number is only going to increase to five and six devices, as technologies like wearables and most importantly the Internet of Things (IoT) become mainstream. Moreover, the employees are also given the freedom to choose the applications, devices and even processes required to complete their jobs. All this increases the pressure on the developers to create different varieties of mobile apps in short time frames. Most enterprises these days, find it a great challenge to produce, deploy and distribute mobile apps at the very fast pace in which they are demanded. Finding and employing developers with all the necessary skills and expertise for the same is an increasingly difficult task, not to mention how expensive it is.
A survey on mobile app development conducted by Gartner in 2014, revealed that a large majority of organizations have developed and deployed only less than about 10 apps and a significant number of organizations did not release any mobile apps at all. This shows the hesitation that most organizations have and the difficulties they face related to resources, tools and platforms, that stop them from releasing more mobile apps, let alone their goal of 100 apps.
Handling the high demand for mobile app development services
In order to overcome such app development challenges and speed up the process of app development, there are certain practices that organizations can follow, as suggested by Gartner. Some of them are:
Prioritizing app development – Owing to the high demands faced by most organizations, their mobile development teams are overburdened and hence fall short on app quality and timely, effective deployment. It becomes a first-come first serve approach, when it comes to usage of resources, which in turn leads to their inefficient use as well. Often, this lack of prioritization is what leads to the inability to meet demands. The entire mobile team needs to prioritize app development and formulate a better app development strategy. They need to analyze and understand the needs of the different business stakeholders and plan development activities according to their priorities. This helps in clearly defining mobile app development criteria for effective evaluation of mobile projects to a large extent.
Bimodal IT approach – Adopting a bimodal IT approach, that integrates both innovation and agility to deliver apps more efficiently, can go a long way. It helps to create an agile API layer, that also simplifies the process of connecting mobile apps with different types of data sources.
Rapid Mobile Application Development (RMAD) tools – RMAD tools help a great deal in filling the gap between demand and supply of mobile app development. Many approaches like drag-and-drop codeless tools, model-driven development, orchestration, code generation, virtualization and the like can be used effectively for rapid development of mobile apps. These help automate certain aspects of coding, which not only saves time but also simplifies the whole process of development, making it less difficult for even people with less programming skills to develop mobile apps and modify them.

Mixed sourcing approach – Maintaining a full in-house development environment for mobile apps in all hot technologies could be difficult for a lot of organizations, given the increasing demand for the same. It also involves several specific capabilities like UX and UI designing, psychology and cellular coverage testing and the like, which call for experienced hands. Hence, it may be more effective to outsource certain complex and specific app development activities to third parties, who could handle them more easily, and retain the development of the rest. Over time, in-house production skills could improve, but to meet current pressures, this could be effective. Around 55% of organizations are found to be successfully delivering mobile apps using this mixed approach.
In order to keep up with the rapidly growing need for mobile app development services, organizations simply have to do something about their development capabilities, these steps can be a start for increasing efficiency and productivity.
Related Post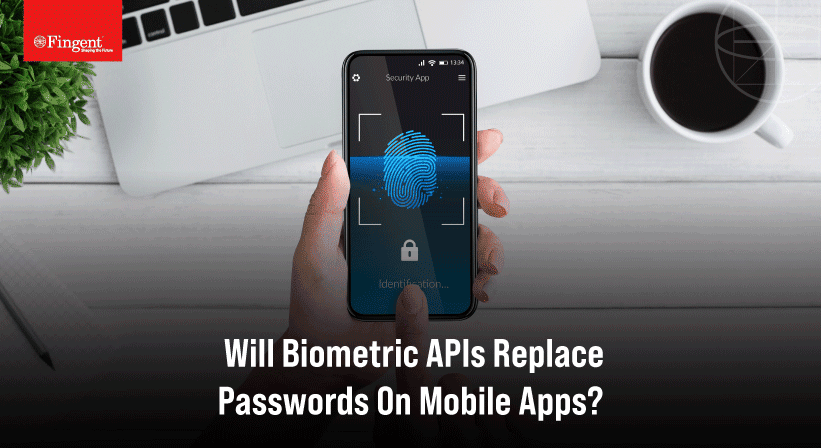 Technology successively progresses all around us; from the simplest basic……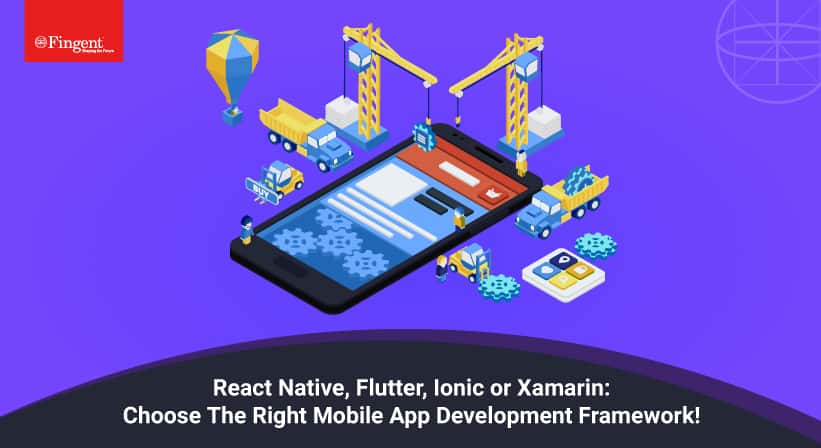 Frameworks are the backbone of mobile app development. They are……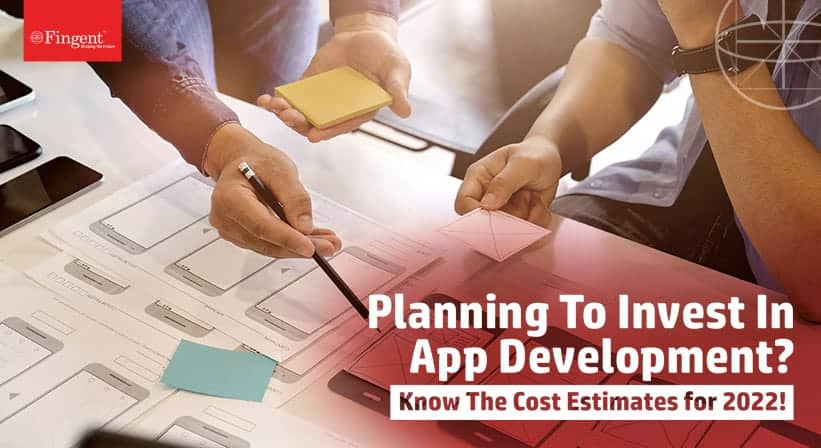 Everyone uses software products. From toddlers to grandparents, in one……