Metaverse And The Future Of Work: What You Need To Know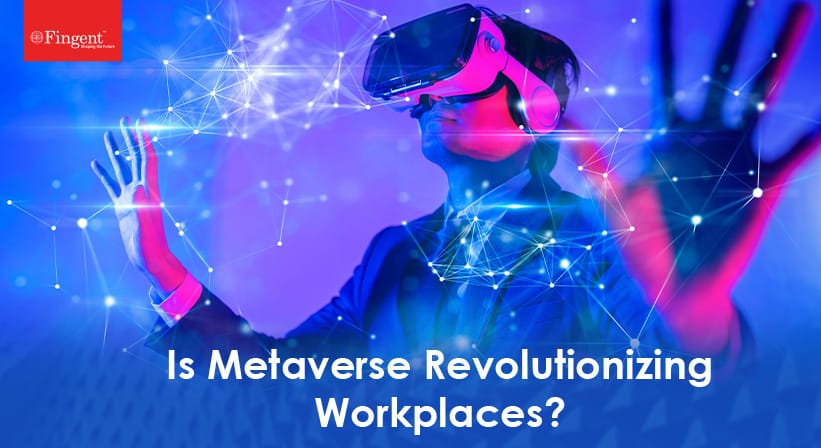 Introduction
Metaverse is the next generation of the internet. Blending the elements of virtual reality, augmented reality, online games, social media, and cryptocurrencies; metaverse ushers in a novel phase of interconnected virtual experience, that reimagines the future of work. This blog will take you through everything you need to know about Metaverse – from history to how it will impact the future of work!
A Brief History Of Metaverse
In his 1992 sci-fi novel Snow Crash, author Neal Stephenson coined the phrase metaverse – probably the first time most of us heard it. The novel portrayed metaverse as a successor to the internet, depicting the author's vision of how a virtual reality-based Internet might evolve in the immediate future.
Today, the metaverse is moving from hypothetical to real, inspiring enterprise tycoons to rebrand and innovate. The recent rebranding of Facebook, Inc. into Meta Platforms, Inc. was solely inspired by metaverse. In the Founder's Letter, Mark Zuckerberg underscores that "We are at the beginning of the next chapter for the internet. The next platform will be even more immersive — an embodied internet where you're in the experience, not just looking at it. We call this the metaverse, and it will touch every product we build."
Ever since the publication of Snow Crash, the notion of metaverse has enjoyed constant popularity. The concept has highly inspired the creators of online virtual worlds such as Second Life and Active Worlds. The success of Snow Crash was such that it was made a mandatory read for Microsoft's Xbox development team.
Until recently, the application of metaverse was restricted to internet-based video games and social media. Metaverse was predominantly used to improve the quality of immersion in virtual reality environments. The past two years witnessed a tremendous shift in the work culture, with remote and hybrid workspaces becoming the new normal. The application of metaverse technology in improving work productivity, creating interactive learning environments, and facilitating virtual reality home tours is on the brink and companies like Fingent are already on the track with best-in-class POCs and ace development skills.
Read more: What's in Store for Real Estate this 2022?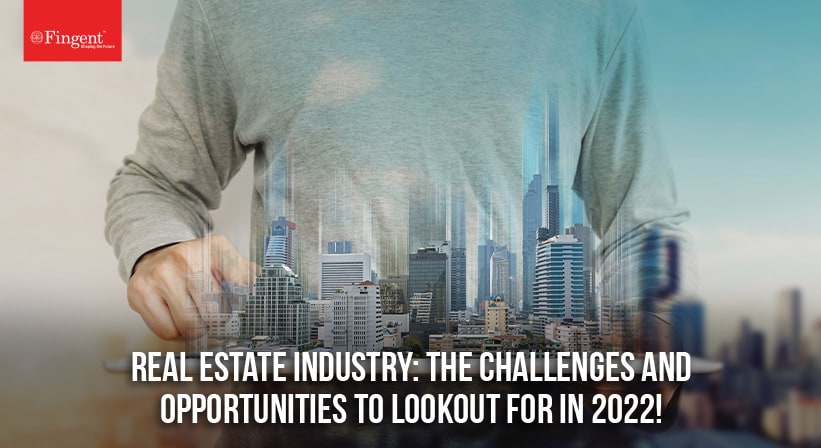 A Simple Definition Of Metaverse
Metaverse is coined by joining two words; "meta" meaning beyond and "verse" referring to the universe. Literally, metaverse stands for a virtual world that lies on top of, or beyond the physical world. Metaverse is an extension of the real world that is amplified by emerging technologies such as extended reality (a combination of VR, AR, and MR), non-fungible tokens (NFTs), cryptocurrencies, AI, IoT, and more.
Metaverse And The Future Of Work
When the COVID-19 pandemic swept industries and stomped economies, the internet, and other work-from-home technologies helped us stay resilient and ensure business continuity. Many industries became technology-intensive, such as education, retail, conferencing & event management, etc. Metaverse will further transform these sectors by implementing virtual reality (VR) based wearables that allow users to experience and/or purchase the services with the help of immersive virtualization (without leaving the premises of their homes).
Imagine you want to go for a movie with a colleague after working hours or hang out with a friend for dinner. With metaverse, you'll have alternatives for all these social interactions, especially when you want to avoid the hassles of a physical word, such as social distancing.
Metaverse will significantly transform the way we work by leveraging VR: 
Offers multiple choices with respect to work location and ways of working. Employees will no longer be confined to their workstation cubicles.
Metaverse helps build a centralized digital work environment that will smoothen the transition to remote working.
Freedom from tedious daily commutes, in-person meetings, expensive business trips, and professional office apparel.
Guarantees physical safety from getting exposed to harmful viruses like COVID-19 or Omicron. Virtual collaboration reduces the spread of transmittable illnesses.
Makes idea-sharing and collaboration more effective and accessible than ever. Easy to join virtual meetings and participate actively in discussions by gaining a near-physical experience.
Eliminates the risks and hazards present in the physical world and makes the workspace safe and convenient for employees.
Case Study: How Fingent enabled a leading educational establishment to innovate their campus visits by leveraging virtual reality. Download now!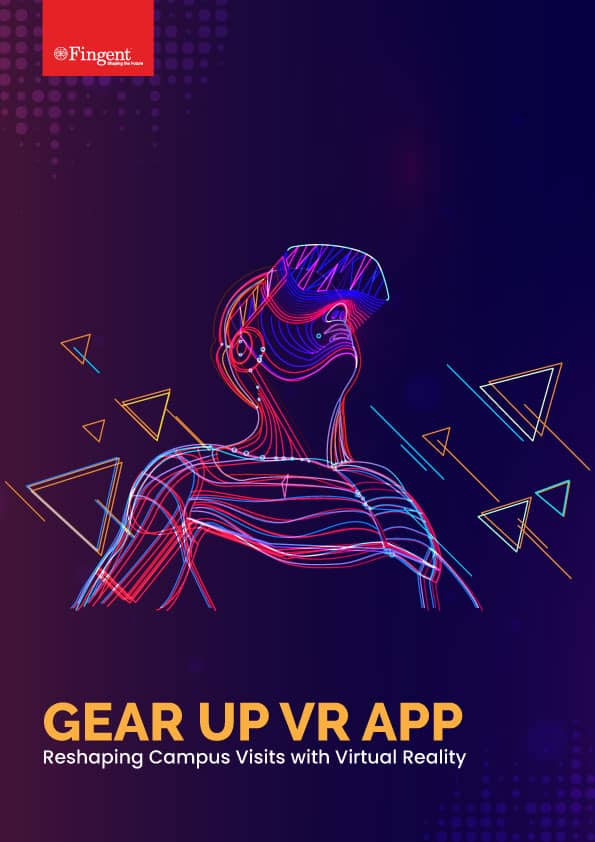 Metaverse in real-life: Two leading examples
One of the best examples to demonstrate the impact of metaverse on the future of work is the recently launched Horizon Workrooms. Introduced by Facebook, Horizon Workrooms is a virtual meeting space that allows you to collaborate with your coworkers virtually without feeling isolated or deprived of workplace interactions during remote work. The underlying virtual reality technology will help you join meetings as an avatar or dial into the virtual room using your computer through video call. Powered by VR and delivered via the Oculus Store, the Horizon Workrooms aims to leverage VR as a new computing platform that will reimagine the future of work.
Another notable example of the metaverse in a workplace is the latest Microsoft Mesh app. Mesh leverages a mixed reality experience that allows you to connect, share, and collaborate with your coworkers in immersive, near-natural virtual environments. Using Mesh, you can create AI-enabled 3D avatars that enable you to join meetings, visualize and annotate content, and use 3D objects to explain and point out features. The purpose is to make users feel like they are physically present in the meeting room. Currently, Mesh-enabled experiences are available for HoloLens and AltspaceVR users.
Metaverse Applications In Our Work World
In no time, the COVID-19 pandemic forced corporate employees and industries to shift from physical to virtual. Platforms like Zoom and Slack facilitated remote collaborations far and wide, and across different time zones. Organizations are discovering the new and improved possibilities offered by virtual collaboration tools, making metaverse an inevitable technology in the future of work.
Case Study: Fingent develops a unique mixed reality application for a leading university by combining facial recognition technology. Read more.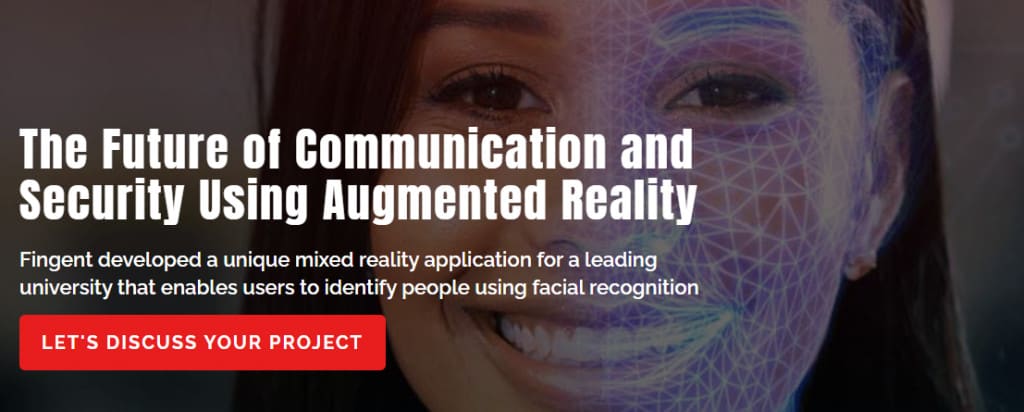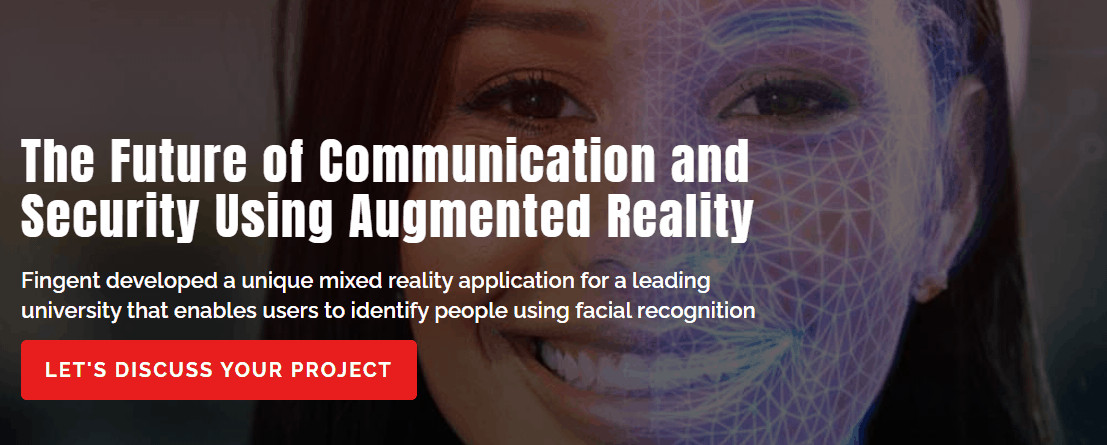 Top three industry applications of metaverse:
1. Real estate: In 2020, Upland.me, the leading blockchain-based metaverse tagged to real-world addresses sold a virtual property of the New York Stock Exchange (NYSE) for a mammoth 23,000,000 UPX (US$ 23,000) in their year-end auction. While Upland's target was to sell the virtual property at a premium of 65%, the deal secured them a massive premium of 368%.
Real estate brokerage firms and property trading companies can leverage metaverse to combine physical and virtual worlds, allowing users to buy, sell, and trade simulated properties that are mapped to real addresses. The application of blockchain-based cryptocurrencies will ensure the safety of transactions and the true possession of digital assets in the world of the metaverse.
2. Commerce: Fashion brand Gucci's digital-only Dionysus bag was sold at a higher price than its physical version during an auction on Roblox- the leading video game platform. While the bag's physical retail value was $3,400, it commanded a virtual resale price of $4,115, despite its non-transferability outside the Roblox environment.
Metaverse will offer consumers a more interactive in-store experience that allows them to try new products and explore novel brands using AR and VR sets. It's a step ahead of the current e-commerce applications that will give way to 3D virtual shopping powered by metaverse.
Read more: Extended Reality: Six ways it is improving customer experience and helping brands grow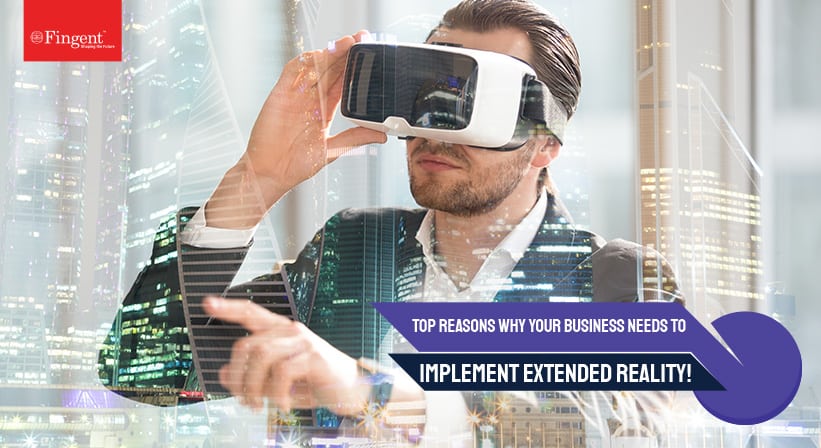 3. Education: A recent study reveals that around 91% of the world's student population have experienced educational disruptions over the past two years. While emerging technologies accelerated the transition to online education, the academic world is still in a constant chase for immersive, inclusive, and interactive learning technology that can improve the educational ecosystem.
Education is a key focus area of the metaverse. Facebook recently announced that it will partner with Coursera and edX to develop a versatile AR curriculum. In the 2021 ASU GSV Summit, the Arizona State University exhibited a VR classroom that allows students to virtually explore a sanctuary of endangered species, which aroused the curiosity of the participants. Subjects like astrophysics, biology, surgery procedures, anthropology, etc. can be taught more effectively by leveraging metaverse.
Read more: How virtual reality improves the standard of medical education and training  
Potential Concerns Around Metaverse
Statista reports that an average of 34 million units of VR headsets would be sold by 2024. As industries increasingly embrace VR to meet both enterprise and consumer demands, the universal adoption of full-fledged metaverse applications doesn't seem fair. However, we still need to overcome a few challenges that slow down metaverse adoption.
New verification methods should be developed to solve identity theft and reputation loss in the metaverse. This is important to prevent crimes such as facial forging, footage and voice tampering, etc.
Any online environment isn't devoid of data and privacy concerns. It's vital to improve data security and privacy protection methods to keep your data safe in the metaverse world.
Robust digital currency and payment systems should be developed to ensure the security of transactions in the metaverse virtual marketplace. To ensure safe trading within metaverse, built-in transaction verification systems should be implemented.
As metaverse is expected to bring more people from different countries together in a virtual collaborative space, it's important for lawmakers to devise the legislation that governs virtual interactions. Countries need to focus on setting up virtual legal domains and making the digital space safe for users.
Upgrading the application of metaverse from the realms of gaming, fun, and entertainment to the domains of learning, corporate work, and industries requires careful planning. The progression should be correlated with both the business outcome as well as the demands of customers and employees.
Read more: Reality technology services offered by Fingent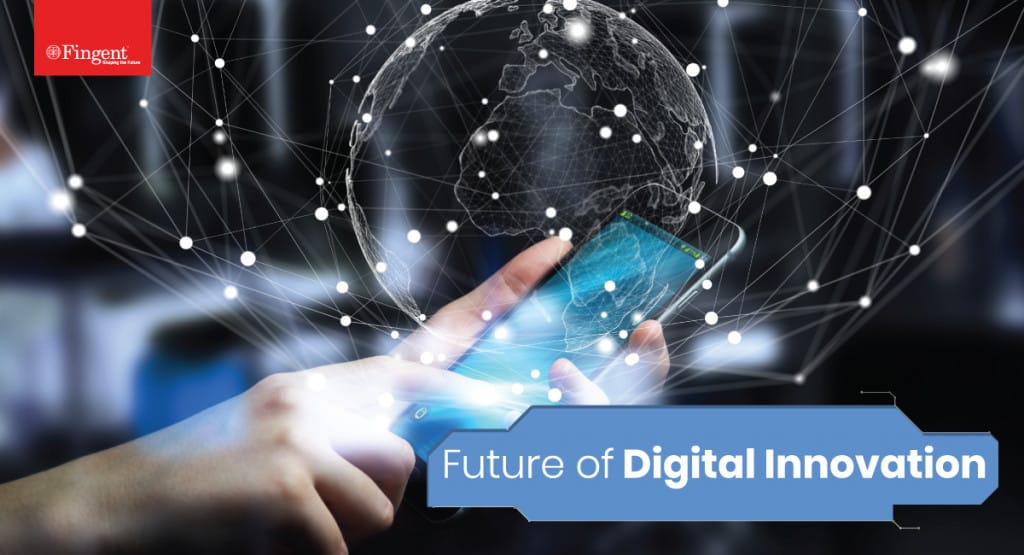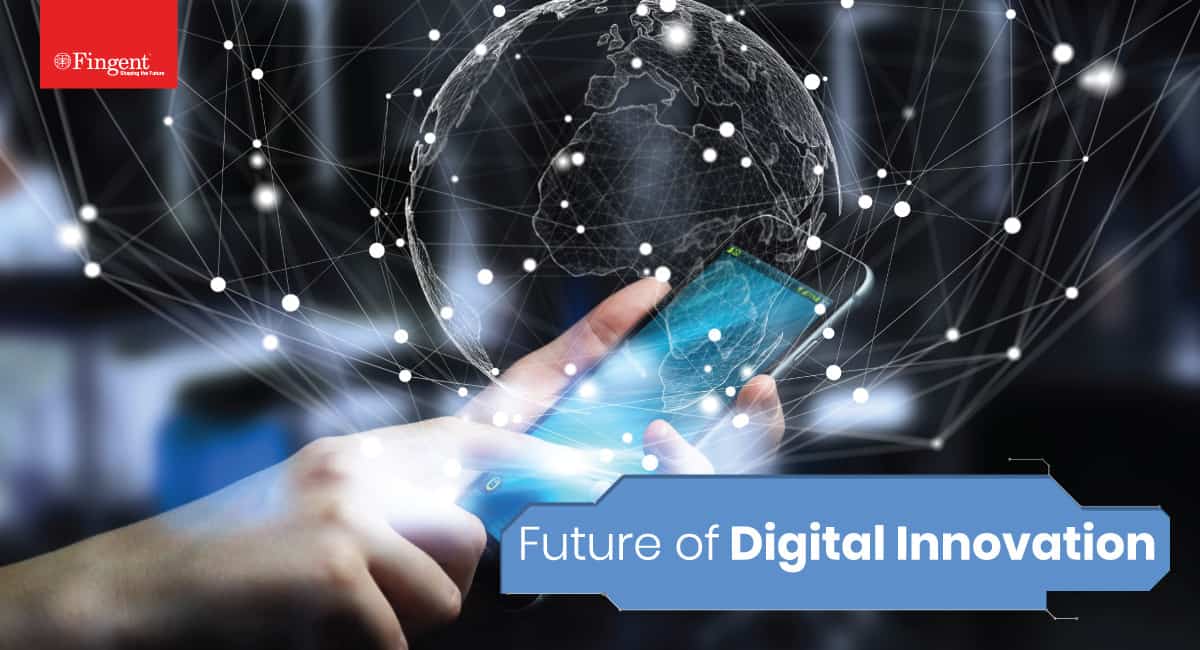 Metaverse: What Lies Ahead?
Though metaverse is advancing to take us to the threshold of a virtual universe, the technology is still at a nascent stage. As more tech giants and startups join the bandwagon, we can expect that metaverse will combine the best of reality technologies like AR, VR, and MR to transform the future of work. John Riccitiello, the CEO of Unity Technologies (developer of Unity game engine) observes that by 2030, Virtual Reality headsets will be as common as today's gaming consoles.
Amidst the challenges that choke businesses during the pandemic, promising experiments around metaverse prove that remote work is a huge problem that VR could resolve. Industries that were hitherto dependent on on-site and field activities are taking a different path by embracing VR. We can expect that metaverse will soon be the efficiency driver in the new normal of work. If you have any queries on metaverse or need a demo on how VR can help you do business better, write to us.
Experience Next-level Collaboration
Collaborate with your teams like never before using a pool of ready-to-use collaboration apps integrated with InfinCE.
Explore InfinCE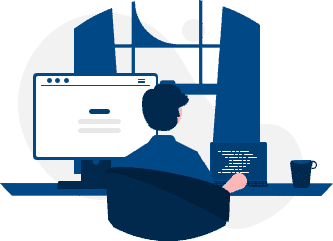 Related Post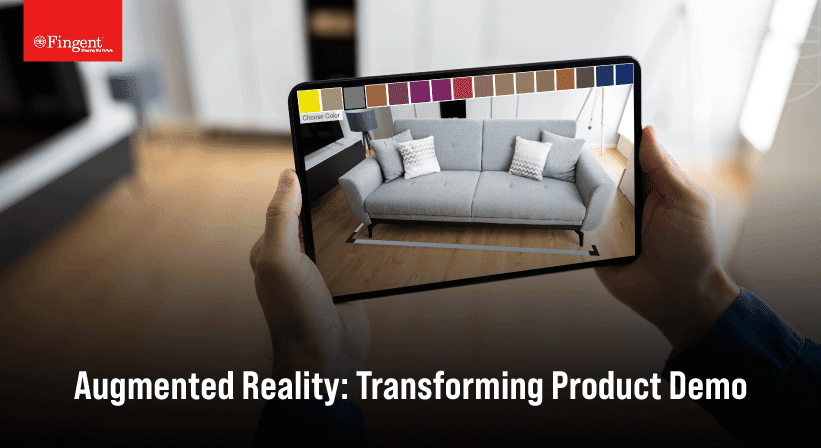 In the fast-paced world of business, where attention spans are……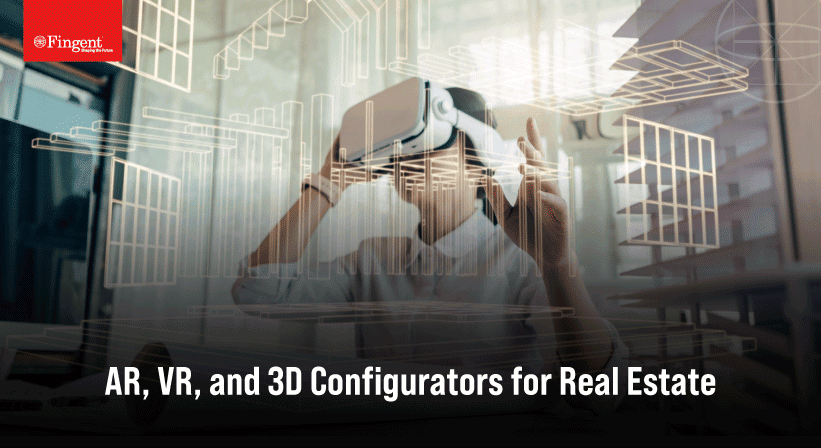 The implementation and development of immersive digital technologies such as……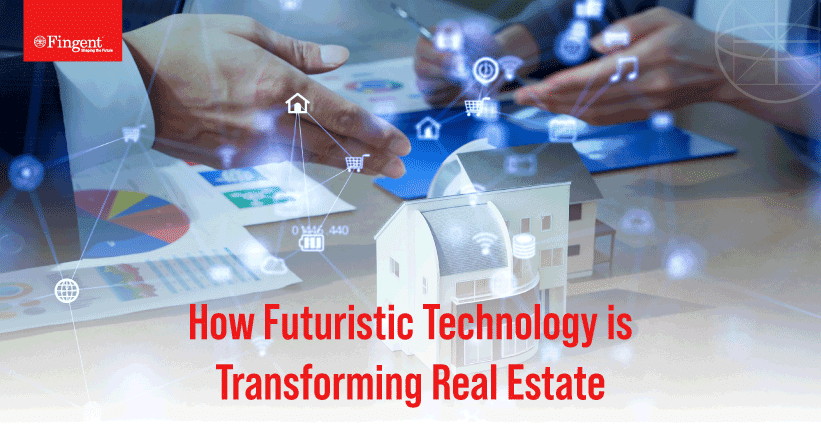 According to a 2020 report, 58% of real estate brokers……