Fingent Tops Among The Global B2B Companies Listed By Clutch
We can expect software development to go to new and exciting places in 2020. At Fingent, we couldn't be more proud of what we've accomplished this year and look forward to what's to come. We are thrilled to announce that Fingent has been included in the Clutch 1000, a list of the 1,000 top global leaders on Clutch!
We are ranked #5 on the Clutch 1000, which puts us in the top 1% of the over 160,000 companies on their site! We are also one of over 140 custom software development companies on the list, as well as the only company based in White Plains, New York.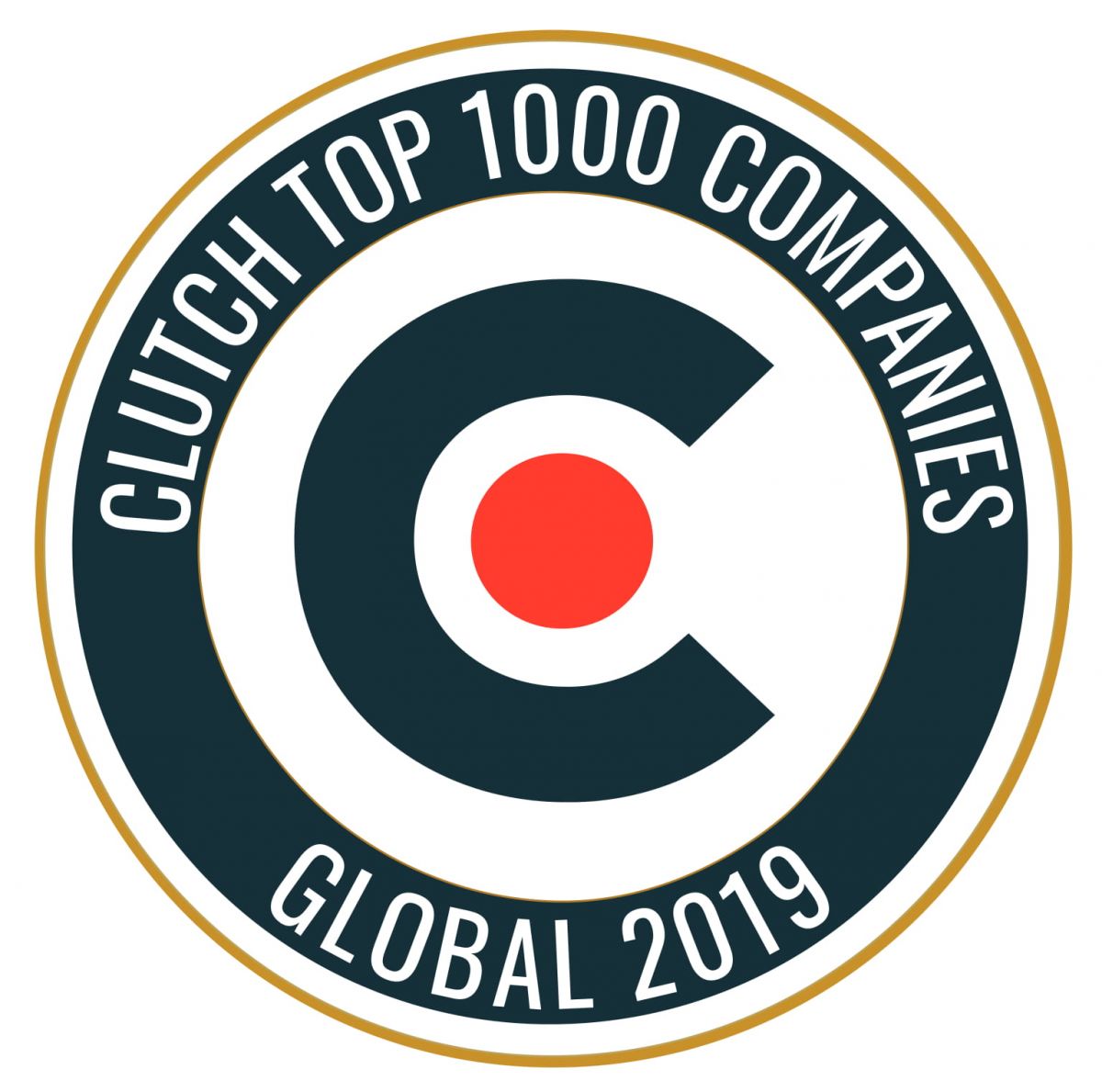 Clutch is a Washington, DC-based B2B ratings and reviews platform. Their team of independent analysts conducts interviews with the past clients of service providers. These verified reviews form the basis of the ratings and rankings on their site! Fingent is thankful to all of our past clients who made this award possible by leaving us reviews on Clutch!
"We are thrilled to have been featured among the Clutch Top 1000 Companies by Clutch!" – Varghese Samuel, CEO & MD, Fingent
Looking for more? Clutch has two sister sites, the Manifest and Visual Objects! The Manifest compiles company shortlists based on service lines and geographic location. We are proud to be one of the leading businesses on the Manifest under the software development category! On Visual Objects, users can look through our solution portfolios to find the best fit for their next project.
We are thankful to all of our clients who have allowed us to be part of their projects! Your success is our success. Looking to start a new project? Get in touch with us today!
How much attention do you pay to your website?
Not so much?
Then it is high time you gave your website it's due attention, because what you are missing out on, is probably one of the biggest drivers of B2B sales for your business!
That's right! Your website has way more impact on your business, than you give it credit for.
But hey, you are not alone. Many businesses actually underestimate the potential of their websites, and their influence on B2B sales. Most of them just consider their websites to be just an online brochure to showcase their products and services. Well, the ones that do have a website of their own that is!
There are many businesses that don't even have an online presence!
Why does your business need a website?
Your website becomes the face of your business in the online world. It becomes your online sales representative, your means of personalization and one of the most effective ways to reach out to your customers. (More on this in a little while)
Hence, it also means that having a rigid and impersonal website, which gives rather generic responses to users' needs would turn out to be just as good as not having a website. I mean, would you rather be online and be happy and grateful for a few small leads, or do you want to step up and win bigger customers, and gain more credibility through a personalized approach?
So here is what a website can do for your business:
Your Own Online Sales Representative
As mentioned before, your website can be the one force that brings you more sales. You get to have your own personal sales representative online. If you talk and engage with your visitors in the right way, you can have customers knocking at your door in no time.
However, the way you communicate with your customers through your website can influence the visitors in a great way. Visitors, who are especially business representatives like yourself, do not have the time to tolerate impersonal website pages with extremely sales-oriented and formal content. What they want, is a more personal and approachable site. It is almost like they want their own personal online consultant or a problem solver in a website. You need to be their go-to expert, who can talk to them personally.
It is not a cakewalk though. Here are some tips, for you to get started:
Problem-oriented content – Instead of providing straight up sales content for your products and services offer more engaging content, along with insights based on actual problems faced by customers and market research data.
Show proficiency – You can backup all your products and services pages with detailed case studies and whitepapers, to accentuate your relevant experience as well as your proficiency in solving customer's problems.
Offer personalized content – Your website visitors are probably going through many other more websites, and have no reason to remember what you are or what you do. Give them a reason to remember you by giving them personalized and relevant content. Show them that you remember them and that you care about them.
Now there are some website nitty-gritties that you can look into too, for personalization.
Personalization
The idea is to get your visitors to feel that you are offering a solution to their problem, rather than pushing or imposing your agenda. You can choose one of several ways to personalize your content.
Ascribed personalization – where you observe and analyse your prospect's behaviour, and recommend content like articles and products, based on their search history or browsing history.
Elective personalization – wherein, you ask your prospects to identify themselves by choosing from various roles like HR, or from different departments, or even industries, which creates transparency, in that both you and the users will know what exactly to expect.
Hybrid model – where you can combine both ways to further personalize your approach and make things more transparent.
Time for Conversion
Once you get everything in place, related to gaining more visitors, you can start acting on converting visitors into leads. You can teach your website to handle adaptive CTAs according to each visitor's browsing or interaction history with your website. You might want to wait until your visitors return to your website, to provide direct CTAs, and not impose them with one, on their first visit, when they might be only looking for some information. Once your visitors get to know you better, things will get easier.
It is always best to have straightforward messages about your company on your site. You want your customers to feel that you are reliable and efficient, and that you are capable of delivering what they expect from you. Hence, all you need to do is talk honestly about your company. You can offer them free insights into your expertise (through blogs, case studies, e-guides, white papers and the like) before they ask, so that you don't have to keep them guessing what the next step would be. Follow a logical sequence and give them all the information they need straight away.
This way, your website will become one of your primary drivers of sales. Without as much effort you put into other methods of direct marketing, you get to generate a lot of leads and convert them into sales, with just your website. That is how powerful your website can be.
Looking to develop such a website? Talk to our experts today to create powerful and effective websites for your business!