Today's business ecosystem is heavily tech oriented, leaving retailers with little option but to keep track of the latest developments and co-opt it to their business. Technically laggard retailers are unable to seize the moment, and in the process, risk displeasing their customers and losing opportunities. Here are three tech trends every retailer needs to implement now, in their apps and other digital assets, to keep up with the times and take their business to new heights.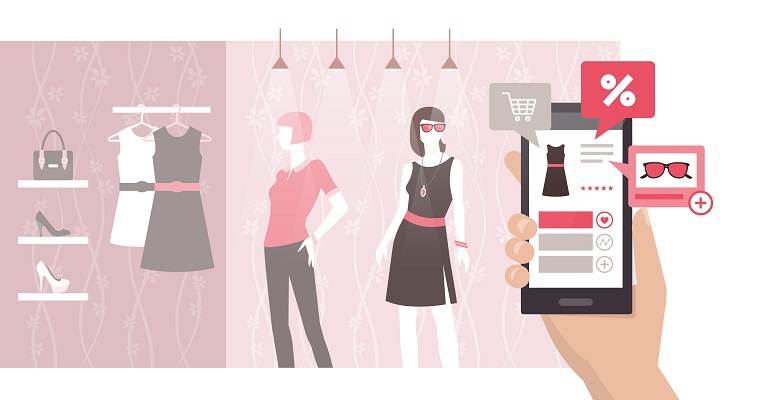 1. Offline Capabilities are a Basic Requirement for Apps
While Internet connectivity has grown leap and bounds, and most shoppers now have smart phones, it is still not given everyone will be online all the time. Many areas still experience poor connectivity or slow speeds. Also, while many establishments and even public places offer free wi-fi, and packet data is now cheap, it is not necessary all shoppers can, or will want to remain connected all the time.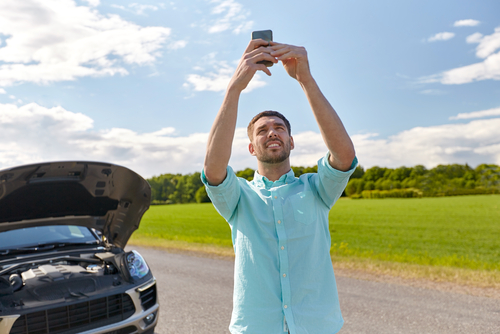 Marketers who design their apps assuming full-time internet connectivity shoot themselves in the foot. Deploying apps that do not work, or refuse to store the entered data unless connected, is a sure shot way of annoying and driving away users. The best apps work online, syncing and updating data to the cloud based servers seamlessly in the background, whenever a connection is established. For marketers, it translates to the ability to access customer details in the field and being able to upload information to the CRM or any other enterprise suite, at any point of time, from any location, without having to wait for an internet connection.
In any case, technology has developed to the extent it is no longer a matter of simple online-offline switch. One technology which has attracted a tremendous interest of late is beacons. Beacons, powered by Bluetooth Low Energy technology are now in widespread use in malls and retail establishments, and beacon powered apps issue notifications and other vital information to customers within range. A big success case of this technology is at London bus stops, to notify the waiting commuters about bus arrivals and schedules. Likewise, many movie theatres have successfully deployed the technology to beef up indoor mobile marketing to theater goers and deliver a better experience to them.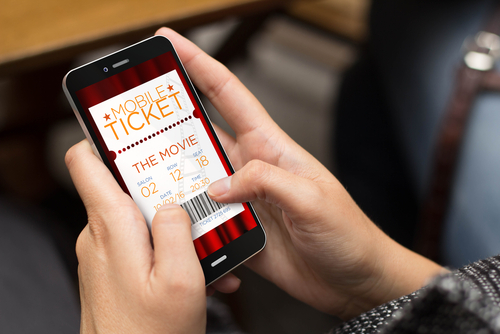 Retailers would do well to leverage beacon and geolocation capabilities, and launch location and time sensitive discounts and offers, attuned to changes in weather, cultural, political and other events. Marketers could take inspiration from the success of the Pokemon GO app, which is based on heavy use of beacon and geolocation technology. The Pokemon Go spirit of urgency and playfulness syncs well with today's customer sentiments.
2. The Fusion of Social and Dynamic Feedback Delivers Rich Rewards
Social commerce is a rage now, but the potential for big disruptions still exist. At one pane, social commerce channels are in a state of continuous churn, with different channels becoming popular and obsolete among customers. At another pane, more ways emerge for consumers to interact with brands, and give feedback. Facebook's Live and "Buy Now" button represents the evolving paradigm of the social space, making it possible for brands to reach consumers in new ways, and for customers to make purchases without leaving the social platform. Mintel, a market research firm, estimates 59% of consumers prefer being able to contact consumer service through an instant messenger.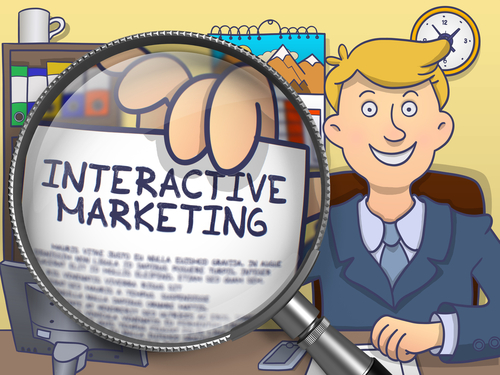 Smart marketers approach social channels not as additional avenues to advertise or promote their wares, but as avenues to gain sound and legitimate feedback. They also make it a point to respond to such feedback, and more importantly, act on it.
An application allowing customers to give feedback is a necessity in today's business environment. Marketers would also do well to integrate the option of giving feedback to all customer facing apps, especially e-commerce e apps, and populate such feedback to different social media channels. An important consideration often overlooked is providing the opportunity to give feedback at any point of time, not just at a specific instance.
At another level, marketers would do well to deploy social listening tools to understand what is being said about the brand by customers. The most honest feedback is often what is said to friends and acquaintances, in informal settings, at different time spans, when customers start using the product or have experienced the service.
With 2017 tipped to be the year people start to speak to brands as easily and informally as they would with their friends, the stakes of capturing feedback and acting on it is at an all-time high.
3. Gamification holds the potential to deliver big efficiency improvements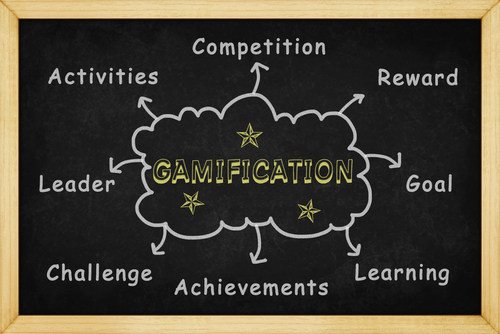 While technology offers a world of possibilities, it is of little use to implement it if the employees do not use it. The key to success is not just in deploying the latest technology, but ensuring the rank and file use it, and this requires employee engagement. A recent Gallup poll estimates engaged employees to deliver 47% better performance compared to others. However, less than 50% of executives know how to improve it.
Gamification offers the solution. With mobile apps soaring in popularity, and more and more users accessing social media platforms through their mobile devices, gamification becomes a natural fit to boost engagement. Gamification also promotes collaboration, goal achievement, goal achieving, sense of community and comradeship, onboarding, and several other desirable behaviors.
Enterprises seeking to drive employee engagement deploy business-oriented games in employee facing apps, helping users learn new skills, new behaviors, and new ways of solving problems. Backed up by a system of rewards and achievements, and consistent positive feedback, such gamification techniques increase motivation as well.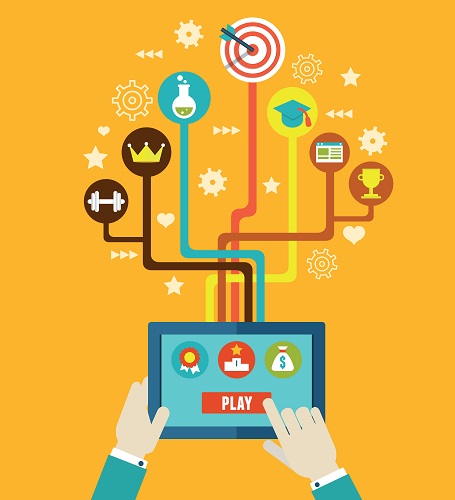 Use cases for gamification in retail sales and marketing abound. For instance, a system of rewards and recognition of achievements in the internal employee apps encourage employees to help customers, boosting customer support to a great extent. Gamification strategies to enhance collaboration among salespersons boost information sharing, leading to better sales and erosion of data silos for analytics. The possibilities are endless.
The application of the above strategies boosts customer engagement and loyalty, which in turn increases sales volumes, with better ROI for the marketing dollar. It requires mobile apps to leverage such latest tech trends and deliver actionable benefits for the customer. The need of the hour is different apps for different stakeholders and different functions. The mobile app for the customer not just identifies and recommends products, but also suggests other products which may be of interest to the customer, facilitating cross-selling. Apps for shop floor managers keep track of inventory and sales, apps for salespersons offer provision to track tickets and update issues, analytic apps to make exploit customer trends, and more. However, the extent to which the app delivers results for the enterprise depends on solid design customized for the enterprise, and the extent to which the apps co-opt industry best practices in vogue.
We have seen the rise of certain revolutionary technologies over the past few years, like the IoT, Cloud computing and Big Data, bringing breakneck transformations throughout every industry. Being one of the greatest, irreplaceable inventions in life, the mobile industry is perhaps mostly impacted by all these emerging trends, constantly striving to bring the hottest trends at customers' fingertips. In a short span of time, the smartphone alone has replaced the need for several other products and services, simply rendering them worthless. Not convinced?
What do you do these days when you need a dress, need to order your favorite food, hire a cab, perform a bank transaction, communicate with someone, or simply wants to entertain yourself with games, videos or social networking sites?
Grab your smartphone, right? Was this the case a few years back, when mobile phones could only place calls and send text messages?!
That's how the mobile and mobile application industries are evolving. Today, we breathe, eat, sleep and live mobile.
So, how will be the Mobile app industry like, in the coming years? What trends will rule the smartphone application development? Let's take a look:
More Augmented Reality, Virtual Reality based apps will come to play
AR and VR have been incredible technologies that made our lives resemble those in science-fiction movies, which once seemed impossible. AR has already revealed itself through mobile apps over the last years, from interactive map overlays to virtual showrooms. For instance, the SnapShop showroom app using AR technology lets users evaluate how particular furniture will look in their space. myNav, iOnRoad, Sky Siege are AR based mobile games already out in the market. This year we'll see more and more businesses, from retail, e-commerce, entertainment, lifestyle to healthcare sectors creating AR based mobile apps to engage their customers and provide them better experience.
VR, though didn't see a growth as big as AR, is not far behind. The technology that was mostly around entertainment and gaming, is now gaining momentum, with the advent of devices like the Oculus Rift, Samsung Gear VR, and Google Cardboard. The giants like, Facebook investing in Oculus VR (releasing this year) is a hint on how big its market will be.
Read more: Virtual Reality: The Revolutionary Force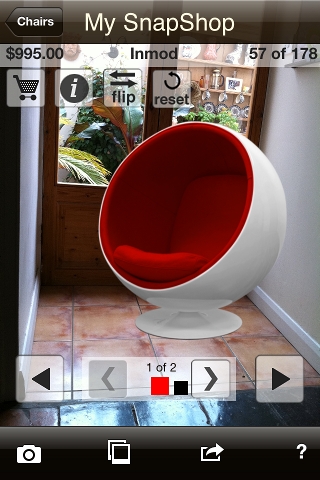 Mobile Apps using Artificial Intelligence
Technology giants like, Google, Facebook, IBM and many others are investing in artificial intelligence, thus moving towards more complex computer algorithms. There are quite a few iOS and Android personal assistant mobile apps today that use artificial intelligence for smart decision making and stuff. Google Now and Apple's Siri are apps having Natural Language Understanding (NLU), and are able to receive and understand direct instructions from the user, which according to many experts are a basic level of AI. The number of apps using AI will only increase in the years ahead.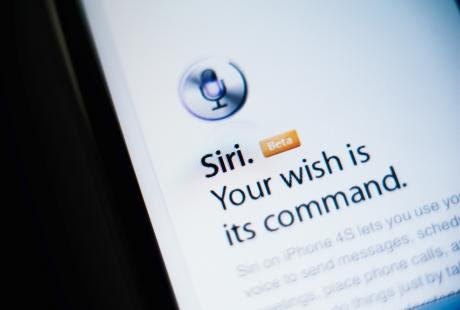 App Security
Developers were pretty busy last year solving security issues with over 75% of apps that failed to meet even the fundamentals of security/privacy policies. Sensitive and confidential user information like, bank details and SSN become vulnerable if various apps and platforms using these fail to implement proper security protocols. The latest versions of iOS (iOS 9) and Android (Android 6.0 Marshmallow) have considered security and privacy as one of the significant parameters of app development and will continue to be of prime importance to developers.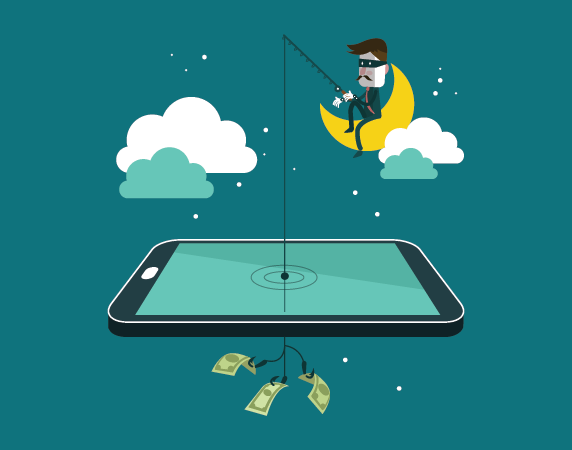 Cross-Platform Development
Businesses are not just walking past the concept of fixed office spaces and immovable PCs or desktops, but are using varieties of smart devices, like tablets, smartphones, notes and so on, for a flexible working experience. Hence, having apps confined to be used on a single platform will become irrelevant. Apps that can be easily migrated from one platform to the other will be on demand and mobile app development will thus not confine to single platforms.
Read more: Native vs. Hybrid: Things to Know Before Building Your Next Mobile Application.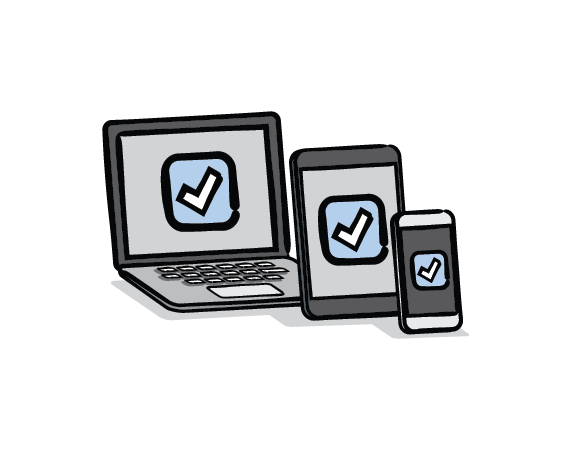 HTML 5
HTML 5 has been gaining popularity since 2014 for its ease to create hybrid mobile applications that work on multiple platforms. App developers may concentrate on building more HTML5 mobile apps (compared to Native apps) that are portable across different devices, platforms and operating systems. HTML 5 supports off-line data and rich Medias like audios and videos, making them work even when the device is offline.
Read more: Developing Native and Hybrid apps 101

Mobile Apps for 3D Printing
3D printing has been a technology that took the world by storm. With 3D printers becoming cheap and commercially available for affordable rates, the demand on mobile apps for 3D modeling and printing has increased. This year, 3D printing market is expected to rise to a trillion dollar market and we will also see smart apps focused on cloud and mobile CAD, interaction with physical world, and the like.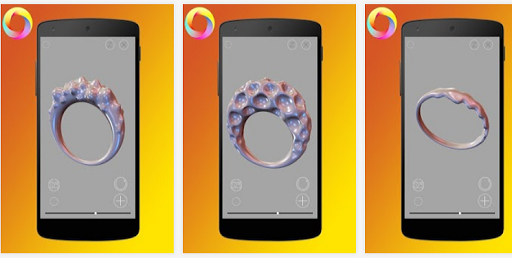 Beacon and Location-Based Wi-Fi Services
Wi-Fi will provide more than just internet access. Businesses will use beacon technology to understand where their customers are, and engage with them through relevant and personalized content sent to their mobile phones using the Wi-Fi. Beacon technology has reduced the gap between online and offline services in advertising and retail industries. Apple has already integrated the technology in their iOS to communicate with Apple's iBeacon networks.
Read more: Different kinds of Beacon technologies and how iBeacons enhance customer experience.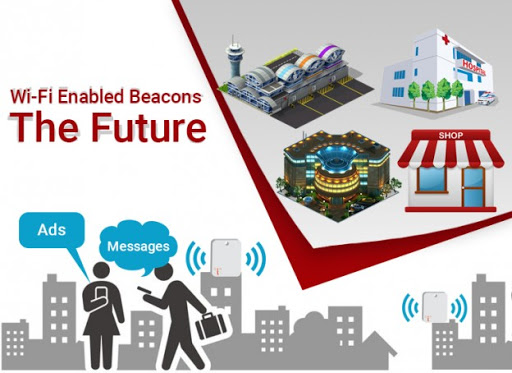 Wearable, drones, and smart machines
The focus has shifted from consumer wearable to enterprise wearable this year. With more employees using wearables at work, businesses will require enterprise apps to manage and control efficient usage of these to increase productivity. Drones and robots were mainly limited to the locomotive industry, however, this year, a lot more robots will arrive, that consumers can really take home to simplify their daily tasks. With the drones and robots becoming common in markets, obviously we need to develop plenty of smart apps to make them work.
Read more: Wearable Technology-Dark Horse of Enterprise Workforce Efficiency?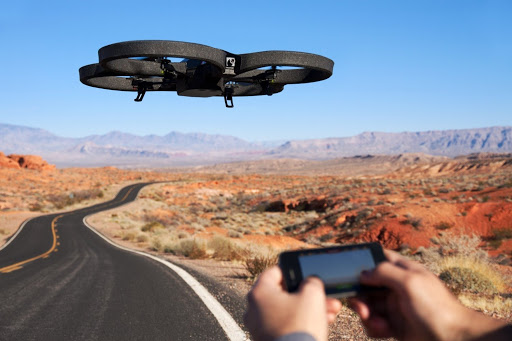 Low Shelf Life Apps
Industries, like, Sports, Entertainment, Retail, and Media, may require apps that will work for a short period of time, until a particular event lasts or so. These are created temporarily for industries for instant gratification and needn't last forever. For instance, companies may require apps during the FIFA world Cup season, to conduct events or reach out to the fans during that particular period of time. More industries will use such short-lived apps strategy in years ahead. Need to build such an app? Let us help.
Enterprise App Consumerization
Earlier, enterprise apps were built with strong foundation and less importance to the design. However, with more and more employees starting to use mobile devices at work, user experience has become a central factor and enterprise apps are built to look more like consumer apps. The trend has continued through 2014 and is expected to change the way enterprise software will look and will be used.
Read more: Top 5 Enterprise Application Development Trends 2016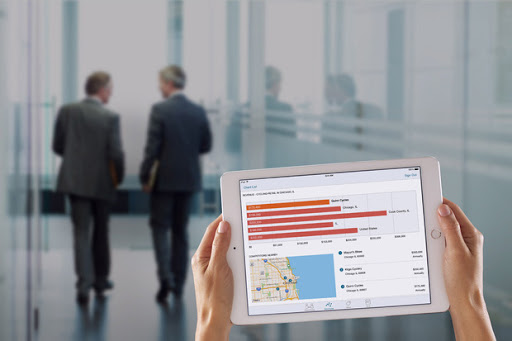 In- App Advertising, Purchasing, and Location Based Mobile Advertising
Mobile ads will not be limited to just banners, but various other ad formats will be experimented, video ads leading the line. Studies show that in-app advertising is 11.4 times effective than standard form of banner ads. It will become more common and profound as users spent more time in mobile apps compared to website browsing, and will be a major source of revenue for app developers. This year the ads will mature further by getting the location-based technology, which will help advertisers take the relevant offers to the right customer at the right place and time.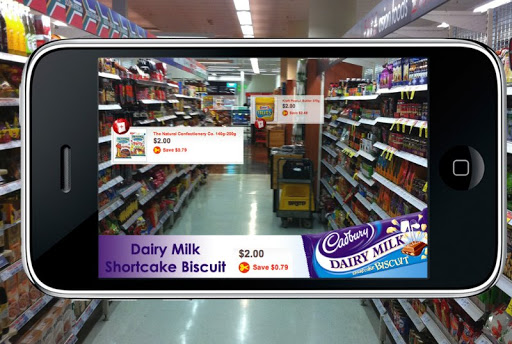 Big Data and App Analytics
Performance tracking and decision making will become even more focused with smart data collecting and evaluating metrics in apps. Developers will concentrate on providing better performance insights to clients through data visualization and analysis. There will be thus more focus on big data and app analytics.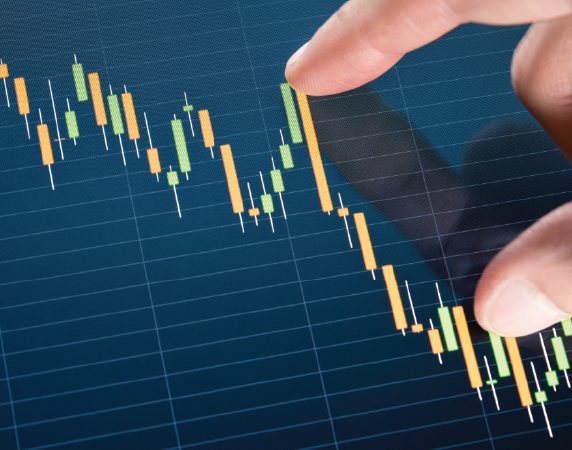 Smart Cities, Homes, and Offices
As more and more things get connected in the Internet of Things, there will be better ways of managing traffic, providing parking solutions, ensuring safety, connecting and controlling homes, offices, vehicles and equipment with mobile phones and so on. App developers will be really busy creating secure apps that will help people control their connected equipment remotely and safely.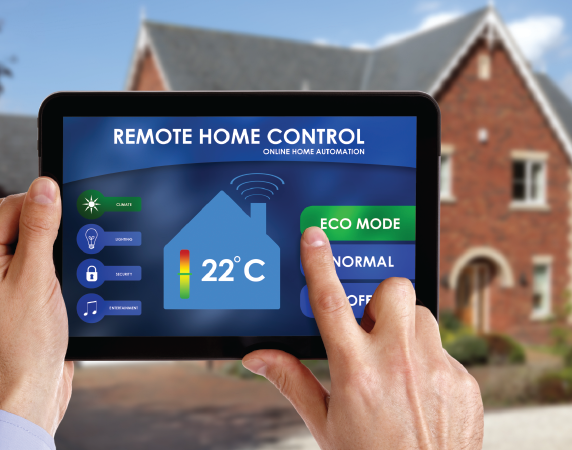 mHealth
With more wearables, sensors and tracking devices getting into the medical sector, the mobile app consultations will become more matured this year. Medical field will be largely influenced by the technologies, and apps will be the binding units that will connect healthcare with IT. There will also be dedicated mobile health apps to track health of users, diagnose a variance, alert check-up etc.
Read more: Emerging Trends in Healthcare IT, 5 Pointers to Make Sure Your Healthcare Application is Future Proof, Top 5 Technology Trends Driving the Growth of Healthcare, Healthcare – Gearing up For the Internet of Things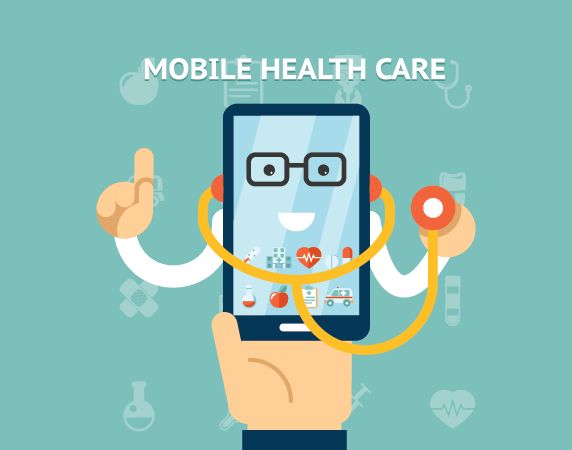 Being one of the leading mobile app development solutions providers ourselves, we are as excited as you about the latest trends in IT, and are constantly evaluating the emerging trends and opportunities to remain the cream of the crop option for our clients. What other trends do you see rising in mobile app development in the coming years? Share your thoughts with us.
Image credits: SnapShop, think3d, bfonics.com, androidpolice, CIO