Top 6 Reasons Why Implementing LMS Is Crucial for Your Business
With the rise of technology implementation in various business processes, the LMS market is forecasted to reach USD 22.4 billion by the year 2023. This figure was estimated to be USD 9.2 billion in the year 2018. With the increasing rates as shown in these figures, it is evident that businesses leverage a multitude of benefits from implementing a Learning Management System. 
The major drivers towards the increased adoption of LMS in businesses include digital learning, enterprise mobility, BYOD (Bring Your Own Device) policy, Artificial Intelligence technology implementation, Machine Learning, and so on.
What Is An LMS?
A Learning Management System is a software application that offers online training, educational content, and several crucial strategies for implementing LMS into a system. A quick example of an LMS is the SaaS (Software as a Service), which is a kind of web-based (internet-based) LMS. 
SCORM (Sharable Content Object Reference Model) and LTI (Learning Tools Interoperability) are two strategies via which content is integrated into an LMS, which is included in the LMS application. Let us walk through the key benefits that drive businesses in adopting a Learning Management System.
Why Do Businesses Require An LMS Implementation
An LMS can help a business, streamline its procedures and improve the overall efficiency of the workforce. To sustain growth in businesses, it is crucial that industries employ an LMS into their processes. Let us walk through the major compelling reasons why it is necessary to implement an LMS for a positive business outcome:
1. Flexibility In Accessing Information
With LMS, employees can access information anytime, anywhere via their desktop, laptop or smartphone. Critical decisions can be made through the instant availability of data. With the advent of modern LMS platforms, centralized information can be easily accessed. The data accessed will be stored digitally, such as user profiles, training progress, and so on. This not only makes the data searchable but also reduces the time spent to retrieve the required information. 
2. Cost-effectiveness
An LMS platform can cut down costs associated with training expenses. Training and onboarding generally involve hiring multiple resources. For instance, a hiring manager has to train every newly joined employee in the company software and other implications. But with an efficient LMS implemented, the training can be customized. 
Additionally, providing online training can significantly reduce time and costs. Implementing a centralized location for training can avoid the need for sending employees to get trained in far off places. Since the data can be reused and accessed whenever required, it eliminates the need for excessive paper documentation.
3. Improved Productivity And Profitability
According to a recent study by ASTD (American Society For Training And Development) that was conducted on 2500 firms, the firms that invested in training had achieved a 24% higher margin than the rest. The study also found out that these firms had a 218% increased income per employee. 
LMS ensures that the employees get a thorough training that can help them perform productively and efficiently. An LMS also ensures that multiple users are trained simultaneously at the same pace. When employees are productive, they become profitable as well.  
An LMS can ensure the quality of the training provided to the employees via its data and analytics tracking. This includes factors such as the time duration of the training provided, how well performed is the training, and so on. The centralized training database of an LMS enhances the quality of training provided as well as significantly improves the productivity and profitability of the business. 
4. Effective Employee Onboarding
Employee orientation or employee onboarding is a tedious process in many companies. When the employee onboarding process has a modern LMS platform implemented, it significantly reduces the employee churn rate. This, in turn, increases the productivity of the employees. 
Third-party content can be easily deployed via an LMS platform. LMS works by enabling businesses to deliver, manage as well as track the hiring and training process of new employees. Being able to create courses, setting tests and assignments, and automating the process of onboarding are some of the major functionalities. 
With an LMS onboarding ecosystem, an effective and efficient training and onboarding process are ensured.
5. Measuring ROI
According to industry analysts, the LMS market is expected to grow from today's figure of $2.06 billion to over $7 billion by the year 2023. A Learning Management System is designed and deployed to deliver increased ROI to businesses in a multitude of ways. 
The major return is in being able to replace traditional one-to-one training. This is a key cost saver. LMS is utilized as a centralized hub for housing large volumes of training as well as other content. LMS improves business outcomes by reducing travel expenses of employees sent for training externally and slashing down employee productivity losses. 
An LMS calculates resources allocated and identifies existing inefficiencies in training. It also lets employees focus on the core parts of their job. This significantly reduces employee turnover as well. 
6. Knowledge Retention With The LMS Centralized Hub
To drive innovation, it is crucial that the employees within an organization are intellectually capable. Technical know-how enhances the productivity of employees. Intellectual capital is thus one of the key benefits leveraged from an LMS. 
LMS ensures that the information does not remain consolidated in a single location and that it is shared with all the resources. With an LMS, employee performance can be tracked easily. The employees who underperform can be provided with additional personalized training and retained.
To become an LMS expert and to identify the current inefficiencies or areas of improvement in your business, talk to our LMS strategists and experts today! 
In today's tech-neutral age, knowledge and skills are the key sources of competitive advantage. Smart enterprises institute Learning Management Systems (LMS) to harness and organize the corpus of knowledge available within its ecosystem.
However, the success of such initiatives depends not merely on setting up a Learning Management System. Success rather depends on ensuring that the system is compatible with the enterprise requirements and scalable to match the ever-changing requirements in an extremely fluid business environment.
Learning Management Systems traces its origin in delivering eLearning courses to the workforce through the internet and company intranets, in compliance with the established eLearning standards such as AICC and SCORM standards. However, the nature and scope of LMS have evolved considerably since then. While the exact nature of the LMS may vary, depending on enterprise requirements, successful LMS of today invariably facilitates seamless integration of the physical and virtual classrooms, promotes social learning, and fills in critical gaps in learning. The best LMS are scalable, portable, promotes gamification, and makes managing talent seamless across the enterprise.
Integrated Virtual Classrooms
An effective Learning management System co-opts virtual classrooms, including "live" classrooms, to deliver the power of training and education to anyone, at any time, and any place.  Today's LMS include multimedia-rich virtual classroom content or have ready-to-use APIs, to co-opt the most popular classrooms into its fold, with just a few simple clicks.
Any good LMS offers APIs to connect with the millions of courses and lectures available in popular online portals such as the eDX, and even YouTube.
Promotion of Social Learning
An effective LMS goes beyond formal training and promotes social learning. The conventional method of imparting learning is storing content in a repository and creating access rules around it. Social learning goes a step ahead, to offer users the power to create content, and thereby exchange anecdotes and real-world experiences. The learners collaborate with each other in real time, creating an interactive and participatory learning experience, replicating the feel and experience of a physical classroom. From the enterprise perspective, such an approach furthers the creation of a sustainable pool of knowledge and makes very effective training.
Truly successful Learning Management Systems also tap into gamification, or staring up a friendly competition among learners, to increase engagement. Some of the most common gamification options to make the course more engaging include badges, leaderboards, levels and more. Another option is a small token prize for the learners who do exceptionally well.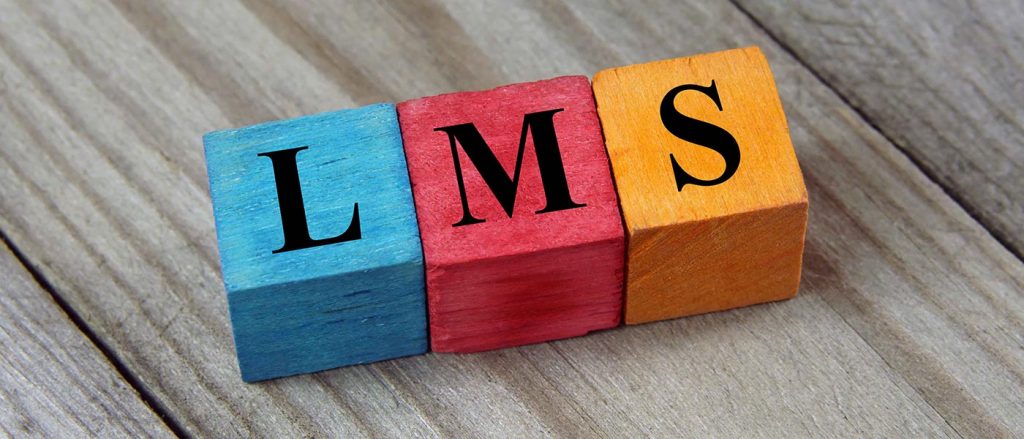 Filling in the Gaps
A robust Learning Content Management System automates the task of curriculum management. It scours the training material, syncs with the curriculum, and fills critical gaps in knowledge or information. It also updates the existing content, removing obsolete or outdated information, and updating the content to reflect real-time information, on the basis of latest research, statistics, and other findings. Of course, the caveat is that any LMS is only as effective and relevant as the content and rules fed into it in the first place.
A Flexible Learning Approach
A Learning Management System empowers learners to structure and assemble their own learning. An effective LMS is flexible and modular to allow learners full of the required learning materials and resources to form a curriculum customized to their learning needs and suited to their learning styles.
A key element of flexibility is portability. In today's extremely fluid business environment, where enterprises have to go where business takes them rather than wait for business o come to their office, a portable cloud-based LMS, accessible through mobile front-end apps is the way forward. For instance, offering training sessions on a tablet with the option to follow us using a desktop computer, with seamless sync between the two, helps the learning progress whenever he is free, such as when commuting to the office.
The best LMS is flexible enough to offer training content at multiple levels, and in multiple formats. Smart LMS also offers the option to support training in multiple languages, a key requirement in today's hyper-globalized world.
Effective Administration of Training Requirements
Today's LMS bridges the gap between the classroom and eLearning environment. It offers an effective medium to sync between the two, enabling trainees to extract the best of both worlds. It facilitates easy management of complex and dynamic resources, including training inventory, trainer and external vendors, training rooms and venues. The LMS takes over and automates the vexatious tasks such as coordinating several training programmes, planning and administering training sessions, tracking pre-training and post-training feedback, and compiling training materials. The LMS also makes effective follow up through email and push notifications, logs attendance, and more. By these processes, the platform reduces the administrative drags characteristically associated with such processes.

Scalability
The best Learning Content Management System platforms are scalable, granular and flexible. A scalable platform enables starting off with a manageable base, fine-tuning the system, and growing it organically.
Starting small has its advantages, in being able to check if the implemented programmes actually benefit or meet the intended outcomes, and if the targeted recipients are indeed receptive to the initiative. Creating pilot programmes to validate the hypothesis and assumption is a fundamental time-tested practice to avoid failure. For instance, once this process is completed it would be ruinous to discover the selected platform crashes under the pressure of 10,000+ learners all over the world.
Starting small, however, should not become a limitation or a stumbling block for future growth. A good LMS platform should be capable of managing a large amount of data easily, accessibility for a large number of users to the system at the same time, and allow them to connect from all over the world without delays.
A sound and robust LMS is a key asset in today's knowledge organizations. By facilitating the learning and training requirements, it equips the workforce to face the emerging challenges, and focus their energies on their core competence.
"To win in the marketplace you must first win in the workplace."
-Doug Conant, former Campbell Soup CEO
Employee detachment has become rampant in companies these days. According to the whitepaper, "What Drives Employee Engagement and Why It Matters," 45% of the American workforce is only partially engaged in their work environment while a whopping 26% are completely unplugged! And shockingly, surveys reveal that there is a significant correlation between employee engagement and the company's productivity, turnover, absenteeism, quality of service, and productivity.
So, who is an Engaged employee?
An engaged employee is one who would sincerely contribute for the company like he would do for his own. One who is passionate about his firm and takes ownership for the quality of his work. One who works as hard on a Friday evening as he would work on a Monday morning, and who wouldn't ditch his company for another offer with a slightly higher package.
How do you keep your employees engaged?
According to the best-selling book, "Drive: The Surprising Truth About What Motivates Us," science knows it better about motivation than companies. The book says that the "carrot and stick motivators" (rewards/hikes and punishments) often prove detrimental to employees and does more harm than good. It's not always about appealing employees with mere raise in salary or share promises, as most businesses do. It's about making happy employees, who feel valued enough, empowered and safe in organizations, and drive continuous innovation throughout the years. Companies should make sure that their employees are engaged, developing their skills, been taken care of, supported and motivated because, without their engagement, your business isn't headed towards innovation, is rather headed for extinction.
How Corporate Learning Management Systems can help improve employee engagement
While surveying across a range of industries, demographics and experience levels, the access to learning new things and training opportunities for employees was found as the second most effective way to ensure employee engagement and retention. Companies focus on learning as a key aspect to improving their employee engagement and the urge for people to learn and create new has been recognized through Corporate Learning Management systems.
LMS to Upskill Employees and Their Capabilities
In organizations, HR and talent managers continue to be highly focussed on corporate training, maximizing the effectiveness of an employee. The HR team in any organization, small or large, will have insufficient resources to implement thorough training sessions for employees. The right custom LMS solutions can help address these challenges easily.
By 2018, the LMS market is expected to reach $8billion, according to MarketsAndMarkets.
While it is true that big companies have more resources to spend on advanced Corporate LMS, these are affordable for businesses of any size. If you plan to buy LMS software for your business, here are the details on how it's being used by companies.
The benefits of Corporate LMS Solutions
Corporate LMS impart employees the ability to evolve, adapt and employ new technologies in their work. Moreover it's an easy to use platform and employees wouldn't find it difficult to use.
Many agree that it has helped track their progress, standardized training and helped reach more workers.
70% of employees are found to work harder on learning new skills. Companies deploying LMS software are found to show 30-50% higher employee retention rates compared to those which haven't.
Testing, employee training and recordkeeping turned out to be the most used LMS features. The corporate LMS software has a positive/very positive impact on them.
The LMS system can be easily accessed and is easily afforded by a high-quality LMS.
Major Challenges to Corporate LMS:
Integration: 32% of users say that the major obstacle they face is integrating the LMS with other systems. Businesses should make sure that they choose LMS solutions that seamlessly integrate with their other talent management systems, like employee performance management, succession systems and career development planning.
Customization: 22% users said lack of customization is another major challenge, which has been a major obstacle for the vendors too. This can be minimized if the LMS solutions move to more flexible options in cloud.
Researches and analyses prove that engaged employees are the greatest asset of any organization, as they drive greater productivity, profitability and quality. Still we see a larger portion of the working crew completely disconnected from their goals. You saw what can improve the situation and know what needs to be done immediately. It's high time to move employee learning and training goals to the front burner. So, why wait, start finding easy, interesting, effective and intuitive ways to engage your employees now, before someone else does!
Image courtesy: elearningindustry