Tag:
field service industry
For how long have you been in the field service industry? For a considerably long time I'm assuming.
In that case, you might have a fairly clear idea of where customer expectations are headed. You might even have gone over some of the overwhelming numbers on the level of service expected from providers like you, in the coming years.
If you haven't already, well, according to a report by the American Express, about 35% of customers believe that companies who provide "excellent customer service" have "earned their business" and about 25% of them were found to place a high value on excellent customer service. For more interesting facts on this, read Is Your Business Ready for the Next Generation of Customer Service?
In our previous blog, we had discussed the importance of being proactive in field service and how much of a positive impact it can have in your business.
So now that you know that it is indeed going to be a matter of survival for you in the near future, here we have some pointers for you to get started on the major shift.
First off, you need to know that it doesn't have to be an expensive or time-consuming process. You are simply putting your customers first, as the bottom line of your proactive strategy. And we all know, it will be beneficial to your business, without a doubt.
Secondly, you need to make a few changes in your "online presence".
Increase your availability: This does not mean just leaving a contact number on your website and addressing issues as and when they come. It means you should make yourself completely available to be contacted by your customers across a number of channels apart from your website, like email, phone, and most importantly, the social media. This makes it possible for customers to contact you whenever they want and through the channel of their choice, making your service much more effective.
Provide the basic help: This means that you would be allowing your customers to help themselves on small issues. You can do that by putting up an an FAQ page on your website or by providing a step-by-step guide on how customers can fix certain small issues themselves. More like a DIY guide. This in a way empowers them, which can work to your advantage ultimately.
Now let's get into the steps:
Engage in the Conversations about you on Social Media
Let's face it. Whether you like it or not, your customers are going to talk about you, either in private or through the social media (which is the case oftentimes). Now, when they do talk about you on social media channels like Twitter and Facebook, you need to pay attention and see it as an opportunity for you to delight your customers, regardless of whether the conversation is in a good context or a bad context. Engage in those conversations and try addressing more of your customers' needs.
For example, Morton's Steakhouse, one of the best steak restaurants in the world, found on their Twitter feed that one of their customers – a popular blogger, Peter Shankman had mentioned them in his tweet, suggesting they deliver a steak to him when he landed at the airport.
And believe it or not, waiting for him at the airport was a Morton's employee, with his steak!
That's the kind of service that delights customers.
This is how you can possibly address positive comments or just wiggle your way into delighting your customers through random comments as well.
As for negative comments or complaints, you could respond by apologising first and then go on to explaining how or what you can do to fix the issue.
Ask for feedback and make sure everything is ok
Feedback is by far one of the most effective and simple ways to get to know your customers better and to understand exactly what they want. It is only when you know what they want, that you can serve them better. And checking in every once in a while can not only ensure that things are alright but also allow you to identify the areas where you need to work on and take steps to correct them before your customers start feeling dissatisfied.
For this purpose, here are some things you could do:
Have an easy-to-fill feedback form on your website
Send across simple surveys to your customers. You can easily create surveys, manage them as well as get useful insights from the responses using simple survey tools or applications.
Go through and analyze your customer service tickets to address some of the most common questions or needs
You can even ask your customers personally, or interview your customers about what they think of your services and how you could further help them
Admit Mistakes as Early as Possible
The age old saying "Honesty is the best policy" holds good in business too. If you've made a mistake or if there is an issue that could cause an inconvenience to your customers, it is always better to let them know of it, well beforehand.
It is not a good idea to have them find it out when they were probably relying on your good service at that point in time.
For example, if you've shipped a product or placed an order for a service, a day later than promised, you need to let them know through an email or a phone call, rather than keep them waiting in ignorance.
If you have a software upgrade scheduled, you need to inform your customers about the upgrade well beforehand, so that they can be prepared and don't end up being unable to access the information they need, when they need it.
Reward your Customers as a 'Thank-You' for their Support
Rewarding is one of the most effective ways to build customer loyalty, above customer satisfaction. In fact, rewards and offers are the second and third best ways to increase customer loyalty, the first being excellent service of course.
Proactive rewards like discounts in between purchases or special offers to fix issues that the customers probably didn't even know they had are good examples.
You could also offer discounts or refunds in cases where customers are not happy when you've made a mistake and have acknowledged it too.
Sending your long-term customers some discounts, a little ahead of their subscription renewal, in the form of a reminder is also a good way to thank your customers and make sure they stay.
These are some of the ways in which you could get started on shifting to your proactive service strategy. Once you get started, you could probably find more ways and turn it into more of a habit. That way, you not only dodge the chances of any risk but also build your customer base and goodwill. In no time, you will be able to stay ahead in the competition and be a leader in the field service industry.
How did Nokia – a once leading mobile manufacturer, fall behind in its market and have to struggle from then on, to come up again?
How did the mighty British Petroleum company have to deal with a severe environmental crisis, which went on to become a major PR crisis as well?
The answer to both these questions is "poor communication" or a lack of effective communication. The first silent killer of your business!
According to a detailed analysis of what went wrong with Nokia, and why it is struggling now to convert its many good ideas into successful products, their major problem lies in their habits of communication. They sat through several, pointless strategy discussions over clearly cut out plans about introducing new phone models in the market.
As for British Petroleum, their 2010 Deepwater Horizon Offshore Oil rig disaster, was largely due to "poor communications" and a failure to "share important information", as per a report on the White House Commission.
These examples show just how important having an effective communication system is in any organization, especially in the field service industry.
Lack of Proper Communication affects Employee Morale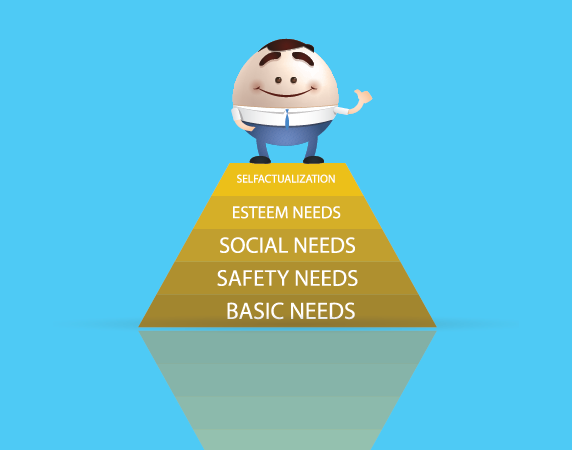 Information has to be conveyed to the right people at the right time, whether it is an email to the manager, or a phone call to postpone the date of an order. Irrespective of the severity of the miscommunication, it will definitely drain the productivity and efficiency of an organization.
Besides that, lack of proper communication can affect employee morale. A collaborative and communicative work environment can boost employee productivity and promote creativity. On the contrary, poor communication can lead to lack of enthusiasm in doing assignments and hinder innovations.
"The effectiveness of communication depends on the relevance of the message, the time it is conveyed in, the person it is conveyed to and the means or method through which it is conveyed."
Managers and leaders who can effectively manage the flow of communication in an organization, know, that they need to follow a certain set of practices and communication methods – ones that enable them to get closer to employees. They engage employees by encouraging them to take active part in the communication process. They also make sure that their communication efforts are in alignment with the organizational strategy.
The Second Silent Killer
The average American office worker is said to be using around 10,000 sheets of paper on an annual basis. That is to say, if your business has around 20 field representatives and 5 back office managers, that's 250,000 per year. That's a rough base for how much your business would be spending on paper every year, not to mention the printing costs as well. The average cost of printing a page comes to over three cents, so you can do the math right?
Apart from these, there are the storage costs. You need to store all of these documents, in an age where filing cabinets are expensive and take up valuable office space too.
Yes! Excessive paperwork could be the second silent killer of your business.
Several surveys have in fact revealed that switching from paper to electronic forms allows business owners to concentrate more on their revenues, as their entire organization spends much less time handling physical documents. On an average, making forms electronic apparently saves about 11 hours of work time per week for employees and about six hours for business owners.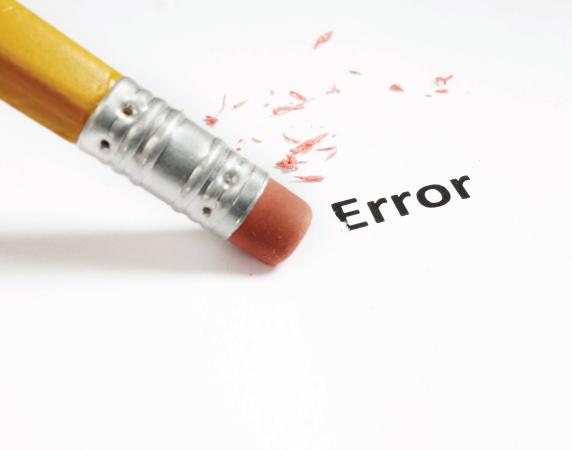 Imagine the time that could be saved and used for doing more important work, that your field agents usually spend doing paperwork?
Apart from consuming time, manual paperwork can lead to errors, misplaced or missing sheets or forms and inaccurate reporting, all causing undue issues in your business. Unsatisfied customers and staff can in turn, affect your profitability and business position.
Go Digital!
If your business relies heavily on paperwork or has issues with poor communication, it's time to change. Go digital. That said, spreadsheets or excel aren't the proper automation tools, not even for small sized businesses most of the time. If your employees spend over 4 hours daily managing excels for multiple processes, it's time for you to move into a software solution to automate those. The solution can either be an advanced free tool or custom software according to your preferences.
Finding the perfect digital automation solution for your business involves a lot of calculations and considerations, for which you might want to seek help from experts. Should you feel the need for the same, our experienced automation professionals can help provide the right advice plus the right solution for your business processes.
At this point, due to several years of rapid technological advancement, we can safely estimate that there are billions of connected devices, and that number is increasing with each passing day. The Internet of Things (IoT), has become so commonplace, that we hardly even notice how they impact our businesses. We have a number of "smart" devices: interconnected and operating with synergetic effect. This provides a whole range of new opportunities for business enterprises across industries.
In the field service industry, companies are extending and taking advantage of IoT. Whether it is at the customer's house or place of business or shop floor, service companies are finding new ways to improve operational efficiency and achieve higher levels of customer satisfaction. By utilizing the data collected from various connected devices and sensors, these companies can deploy personnel more effectively and provide better services. Improved data — and data collection methods — are driving the move to a more proactive approach in their maintenance and repair services.
The interoperability between devices and platforms
Field service technicians need interconnected devices and applications to achieve the optimal business value potential. Thanks to the greater availability of network access, field service technicians can see bigger payoffs from the constant connectivity among service providers, customers and dispatchers. As a result, they are able to make more and better real-time decisions, but only if they are able to get the right information at the right times. It also helps when they have faster and easier ways to collaborate with their colleagues and providers more effectively and efficiently, empowering them to make better, more informed decisions at the right times. When that happens, they get to complete their job on-time the first time. Providers with on-the-cloud field service applications, thus have the competitive advantage when compared to those that use only on-premise solutions.
Everything is changing
The connected devices, platforms and applications are changing the way field agents work. We all know that by now. The major impact here is the value of the real-time information generated and captured from the various endpoint assets, which literally changes the way we manage field service workforce. But on the flipside, these connected endpoints carry with it a few challenges as well, like data security and big data analytics. With so many devices, there can be an escalation in the amount of unwanted information that can get collected in the process. It can be a daunting task for enterprises to filter big data and extract useful insights from them. Field service companies need to make sure that they have the technology and the mechanisms necessary to maintain data integrity and also to share with the technicians, data that is relevant and related to the technicians relation with the endpoint device.
Wearables
Although wearables are still in their initial adoption phase for a majority of us, new wearable devices are coming on the market every day. The challenge is to find wearables that can be used in the context of a company's business applications.
Most technicians have a problem of relating contextually relevant information from wearable end-points that have not considered carefully enough how to connect the technician to their tasks at hand. For the same reason, getting alerts, and updates to those in the field via wearables still remain challenges to its adoption.
Nevertheless, wearables are definitely increasing in adoption in the field service industry, but there are certain concerns that need to be addressed soon, like security, form factor and most importantly, making sure that sharing of data is relevant and is based on the field service agent's relationship with the particular endpoint device or asset. Those companies that address this problem and focus on providing contextually relevant information along with a friendly user interface, will stand to gain.
It is anticipated that 75% of field service organizations, in the next 3 years, will be providing smart wearables like watches, glasses and the like, to their field technicians. This only means that the rest of the applications necessary to facilitate and support this kind of growth need to gear themselves up.
Image credits: Techradar