The Tech Disruptors in the Real Estate Space: What to Implement First?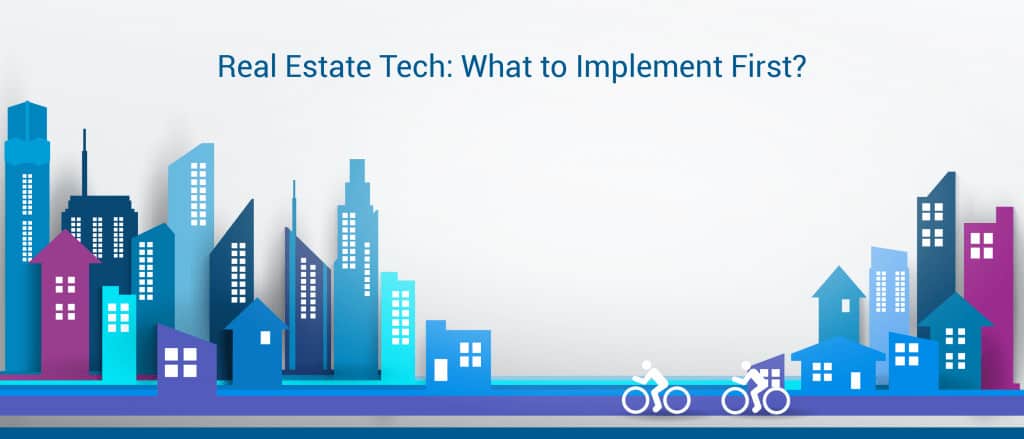 The relentless advancement of technology force a churn in many industries and the real estate sector is no different. As it is with most positive disruptions, technology facilitates doing things faster, cheaper, and more efficiently.
Online Services Make Processes Easy and Efficient
Many businesses have shifted entirely online, and other businesses facilitate online mode in a big way. Hitherto, the online component of real estate services has been mainly limited to property searches. However, things are changing, both in depth and scope.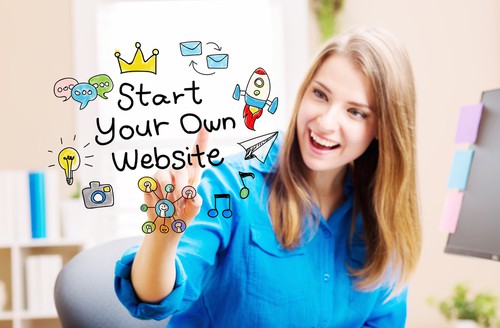 Easy and seamless solutions are now available to conduct the entire process, right from property search to signing agreements online. Virtual Reality and Augmented Reality technology enable making virtual site visits, with annotations that offer even greater insights than an actual site visit would deliver. Collaborative suites make negotiations between agents, property owners and tenants easy, and methodical. Integrated payment options allow the tenant to make deposits and rents seamlessly, without the hassles of follow-ups and manual accounting. Many realtors already have their agreements online, with digital signatures.
For the realtor's end, online technology makes things easier, convenient and more accurate. Big data analytics and the infusion of artificial intelligence allow realtors to score leads more accurately, predict what their customers want in a highly specific manner, and engage with them in a more customized way.
Field service apps enable field agents to connect with the head office, clients, and other stakeholders easily, on a 24×7 basis, addressing needs proactively, and solving issues in the bud.
An integrated platform, with a cloud-based backend and intuitive mobile apps for different stakeholders in the front end, and co-opting the latest technology such as Virtual Reality, is all set to become the technological backbone of an efficient and well run real estate enterprises in the near future, and is a priority for realtors seeking to take their business forward in an increasingly tech-centric world. Providers such as Zillow has already made a start, aggregating real estate data down to details on each available property, allowing consumers to learn everything about an interesting property, with just a few clicks or swipes.
Case Study: Self Showing App – an IoT application developed for Realtor
Greater Insights Lead to Stability and Predictability
The real estate industry is turbulent in nature, with cycles of oversupply and depressed prices, followed by high demand and prices going through the roof. Macroeconomic conditions such as recession can lead to a crash, followed by rebounds. The problem with such a scenario is nobody can predict the market.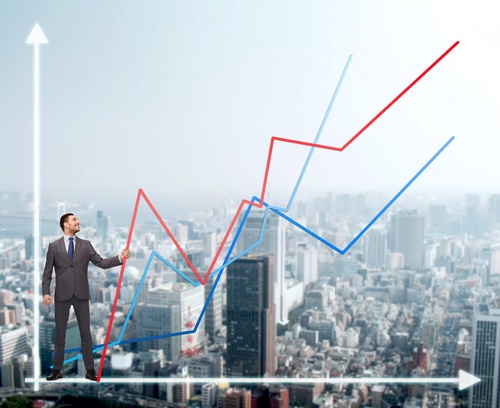 However, things are changing, thanks to technology. Big data analytics, in combination with predictive analytics, can crunch data from a variety of sources and predict the future to a fair level of accuracy. If nothing else it may be able to predict future demand, enabling realtors to predict demand and supply accordingly, and thereby keep prices stable. Such insights would also enable governments and regulators to intervene in the real estate markets in a more proactive and meaningful way, protecting the interests of all stakeholders.
Advanced algorithms can even match home buyers or sellers with the most suitable agents, eliminating the wastage and inefficiencies associated with the present models, and sparing the need for relying on hunches or trial and error methods.
Also, real estate prices are now by and largely subjective. Big data analytics and an accurate insight into the demand-supply situation would enable price fixation in a more objective and scientific manner, benefiting everybody. For the realtor, it reduces the speculation and risk, leading to more stable and predictable ROIs.
For the success of back-end operations, big data analytics, infused with artificial intelligence and predictive analytics is just as important for a realtor.
Technology Propels Innovative Business Models
Technology has enabled rolling out a host of innovative business models, not possible before.

Advanced big data analytics predict property prices to a great level of accuracy, taking away uncertainty and agents who over quote or under quote, infusing a much-needed transparency into the process, and reducing the hassles of price fixation – one of the biggest banes of the industry.
Uber-like rental platforms, with pre-approved rating scores, background checks, standard agreement forms, and other normally time-consuming hassles, make rental just as easy as availing a taxi. Technologies such as online reservation systems and e-conveyance make property buying easy and hassle-free as well.
Innovative cloud based models facilitate auctions or allow lessors or buyers to bid for the property. New apps that facilitate live stream without any time lag eliminate the need for physical auctions or meetings.
These models enable realtors to find new customers and close deals faster, increasing their ROI manifold. Most of these models are becoming very popular and are all set to become the benchmarks in the near future.
Property investment becomes Democratic
Technology is enabling a significant shift with regards to the investment model of real estate. Hitherto, the reality is the exclusive domain of high net worth investors, with small and medium investors priced out of the market due to the high ticket size of real estate investment and the cumbersome, time-consuming effort involved in the process.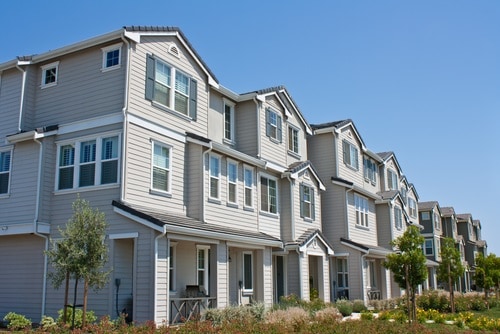 New, online-centric ownership model allows even small investors to become part investors, or invest "bricks" in an edifice. Such investors earn 'dividends' in the form of rental returns and can trade their bricks like a traditional stock market. Naturally, a strong and robust online platform which facilitates a smooth and transparent buying and selling process, and takes care of all regulatory, legal and other formalities is the key to success of this model. It is a win-win situation, as a lesser entry ticket means more buyers flooding the market, enabling more sales, accelerating the sales cycle, and increasing the ROI.
The other end of such democratization is crowdfunding real estate projects. Crowdfunding now makes up less than 1% of total real estate investment volume, but such investments are all set to take a quantum leap.
Needless to say, this is all poised to become of the biggest disruptors of the realty market in the coming days, as the new models mature and gain a foothold.
Creating electronic solutions has its own set of challenges, and disruption of the existing business models would be met with resistance by those who benefit from the status-quo. However, such resistance would be like battling with the waves. As the saying goes "No army can stop an idea whose time has come."
For all the possibilities enabled by technology, success depends on rolling out well-designed, robust systems. Real estate players need to tie up with a strong technical partner who has the expertise and know-how to deliver intuitive mobility and other solutions that leverage the latest technological capabilities to realize the desired business models and take customer satisfaction to a new level.
Related Post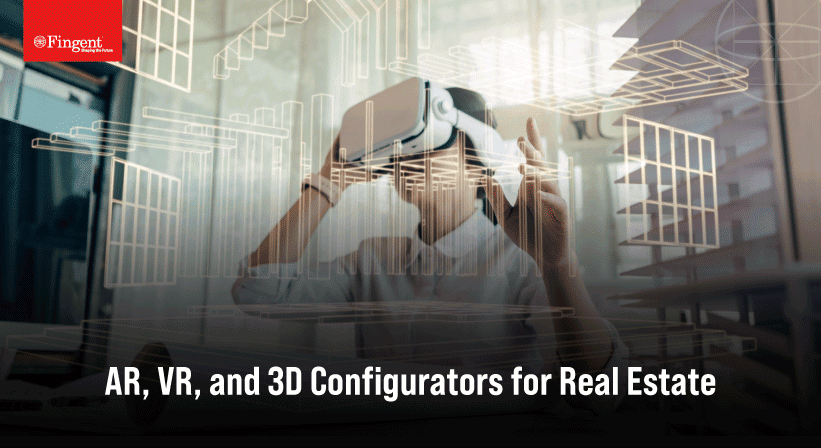 The implementation and development of immersive digital technologies such as……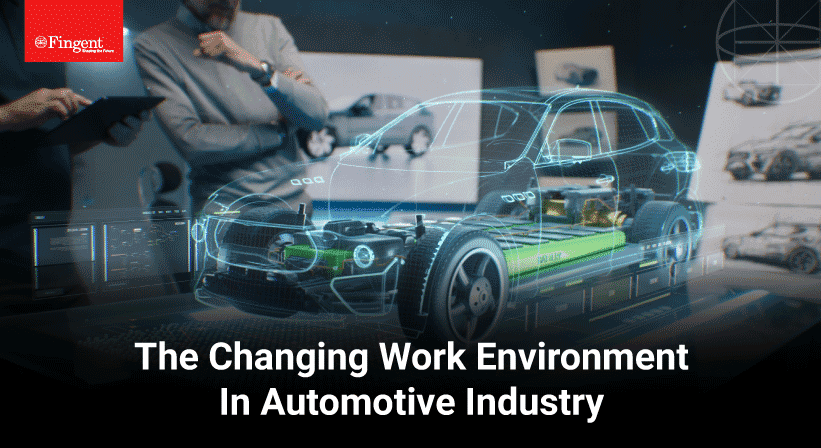 The automobile industry is one of the largest sectors in……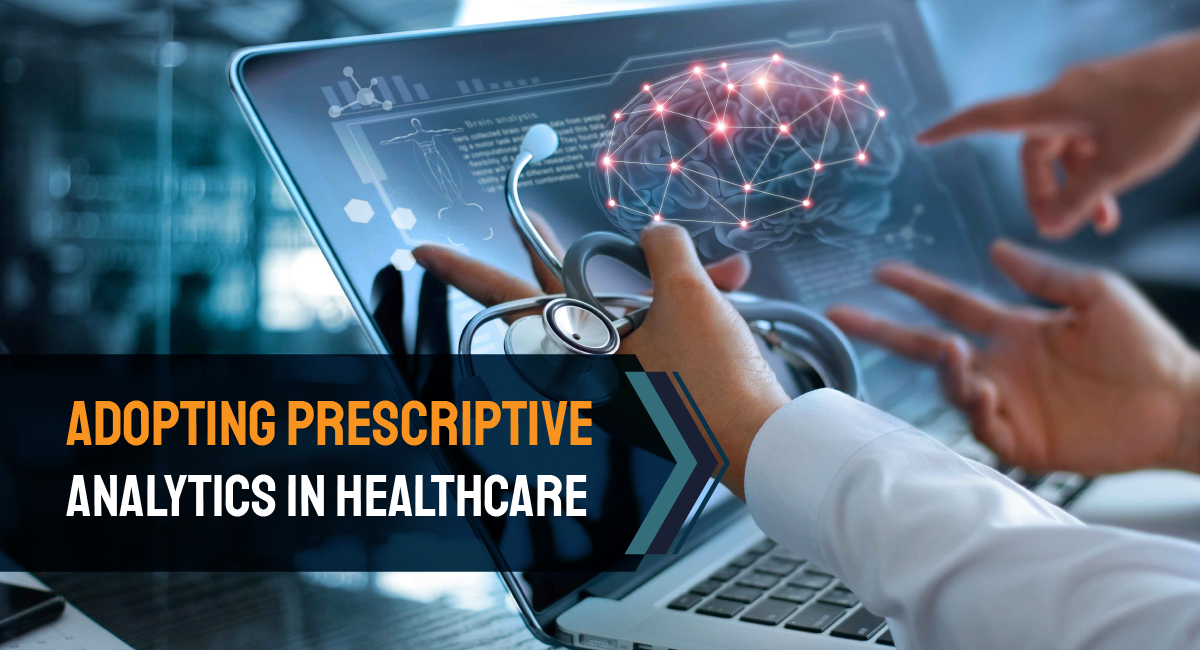 3 Reasons to Embrace Prescriptive Analytics in Healthcare From flagging……