Top Technology Aids To Accelerate Real Estate Growth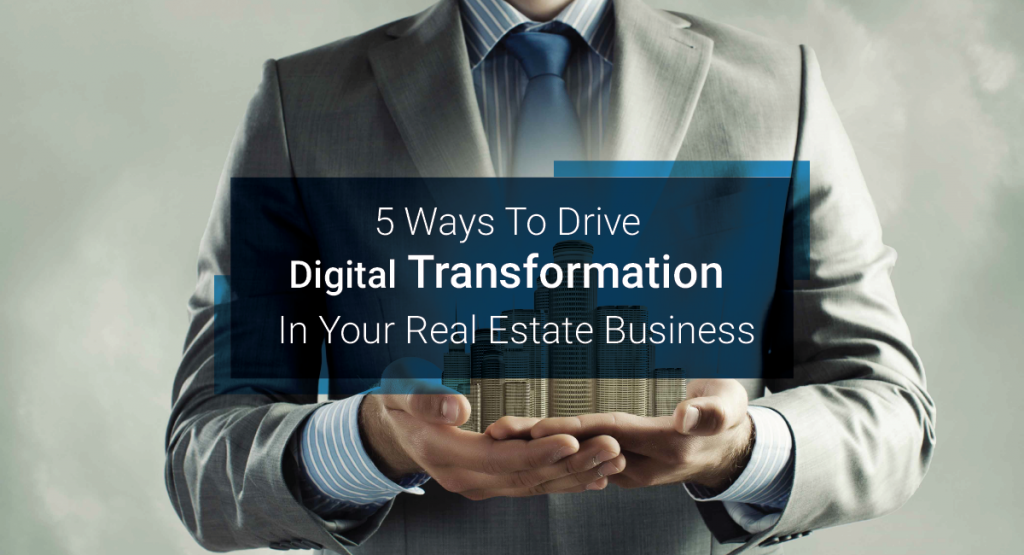 5 Technology Trends Real Estate Players Should Watch Out For
Digital transformation is today the hottest area of interest in almost every business sector. With the huge growth in a digital savvy user base, enterprises big or small are continuously investing in new age digital technologies and tools to help them serve customers better and survive the tough market competition. The real estate sector is no different in this regard as digital technologies have reshaped both the customer and property landscape over the past couple of years. From facilities such as a simple listing of properties online to AI enabled best property matching based on preferences, the list of digital innovations in the real estate sector is huge. If your primary business is centered around real estate, then the following 5 technology innovations should certainly be on your watch list for 2019.
Augmented and Virtual Reality Applications
Today, real estate is a globally accessible commodity and not restrictive to localized demand. A property may attract interest from buyers across the world and not just in the vicinity or city that it is located. The challenge then lies in providing a holistic experience for the interested buyer to have a good look and feel of the property before investing. It may not always be possible to bring them physically to the place due to cost or other travel related concerns. This is where technology such as AR and VR can make a difference. With hardware devices, making AR/VR capabilities, inexpensive and accessible, property managers can easily facilitate an AR/VR demo for buyers to make faster and better decisions from anywhere. Another useful application would be for homeowners to use AR/VR to decide their home décor or construction techniques. For example, the positioning of furniture, temporary or permanent interior fixtures, etc., can be decided way before the actual construction begins. This allows more planning and elimination of cost overheads wherein both buyer and builder would have a clear understanding of how the building is to be constructed.
Check out how AR and VR are revolutionizing the real estate industry.
This video is made using InVideo.io
Big Data Analytics
Real estate is one sector where pricing is a highly dynamic constituent. There are a number of factors influencing property or land prices and very often owners or enterprises that manage properties find it hard to offer competitive or profitable pricing to prospective buyers. However, several forward-thinking players have now started to utilize the power of big data analytics to get the most preferential pricing schemes that bolster both interests from buyers as well as maintain a competitive profit margin for sellers or property owners. Historical rental or property cost data along with trends such as demographic changes, population density, preferential behavior, amenity choices, spending patterns, etc., are supplied as data insights into powerful analytical systems. These in turn offer insights or in other words recommendations for property owners to price their offerings competitively and enhance the overall buying or rental experience for a consumer.
Innovative Property Management
The rise of start-up culture and the global workforce paradigm has impacted the real estate sector considerably. Today, it is not just one major tenant that leases an entire building or space within a building to set up its office, but several players invest to take up co-working spaces. In fact, studies have shown that shared workspaces have grown at an incredible rate of 200% over 5 years from 2013 to 2018. Co-working spaces facilitate companies to set up a presence where their best employees prefer to work thereby helping in boosting retention levels. For the real estate sector, this change in occupancy trend has called for the rise of innovative property management software that incorporates several new technology offerings. For example, power and other utility services have to be shared among multiple tenants in a co-working space and this requires the property management tool to be integrated with an IoT powered building management system that can monitor occupancy levels, adjust power and other environmental support features like lighting, temperature control, etc. Doing these tasks manually would require considerable overhead and hiring of a large workforce. Autonomous IoT integrated property management solutions can easily facilitate multiple tenants to collaborate in a workspace saving them the hassle of worrying about unwanted costs and the owners can have peace of mind without having to deal with manual supply and maintenance of essential support services.
Related Reading: Check out tips to select the right software for property management. 
Blockchain Powered Smart Contracts
While some of the technology advancements we mentioned before require autonomous property management, blockchain is the key ingredient that can help make it possible in real time. The decentralized and highly immutable features of blockchain can help transform real estate management and property leasing considerably. An owner or landlord can easily rent out or sell portions of his property with agreed terms and conditions all recorded on smart contracts. The contract makes the details of the sale or rental highly encrypted and complies with all local laws and regulations. Besides, several government agencies are increasingly investing in blockchain to set up regulatory repositories that can autonomously validate land records, property and tax implications and much more. So, if real estate buyers can bump up their investments in blockchain, they can turn to become more compliant and legitimate in the market. This would increase affection for their offerings for prospective customers.
Digital Advertising and Sales
Today, a large portion of prospective buyers or leasing clients are hooked to social media and other digital channels to gain information. As a real estate dealer, you need to ensure that your properties are marketed in the right digital channel and reach the right audience within such channels. There are tons of social media advertising platforms that help you filter your target audience to the finest level. If you do not want to spend time on the filtering part, there are AI-powered tools that help do the job even better than humans. AI is not just limited to ad filtering for the real estate sector. There are intelligent chatbot applications available today for deployment in your website. These bots can converse with potential buyers when they inquire on your website, collect their information, suggest them the best choices based on their preferences, pass the right information to sales agents to take the lead further and ultimately help them close it quickly. From marketing automation to intelligent sales conversations, there is a host of digital solutions that the real estate players, can utilize to win customer hearts with personalization in highly competitive markets.
Related Reading: Watch out for the emerging technology trends of 2019.
No longer can the real estate sector be labeled as a laggard in terms of technology innovations. There are plenty of digital avenues where smart players can invest and stand out from the competition. We have showcased 5 of these avenues that are increasingly driving more value for adopters and we believe that these should be on the watchlist of any real estate player in 2019. Going digital friendly is no easy task, especially if you do not have a sizeable technology team in-house who is well versed in all these innovations. But that is where a technology partner like Fingent can prove to be the decisive factor in on-boarding the best technology innovations in your real estate business. If you are aspiring to be a leader in the real estate space through technology, talk to our experts today to explore the vast opportunities in digital transformation for your business.
Related Post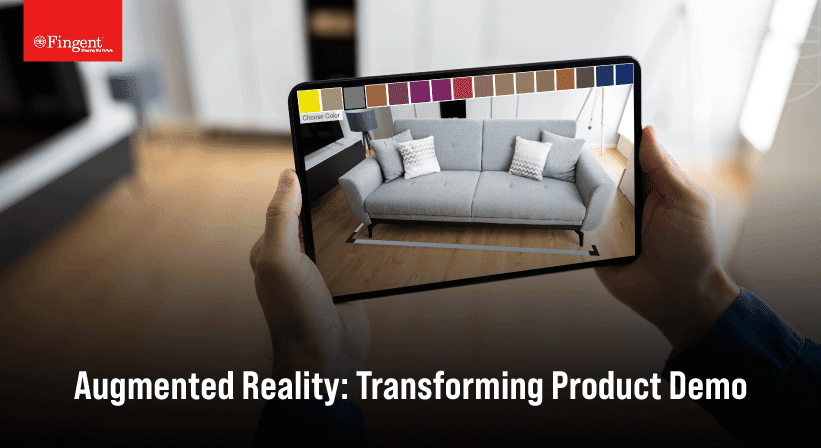 In the fast-paced world of business, where attention spans are……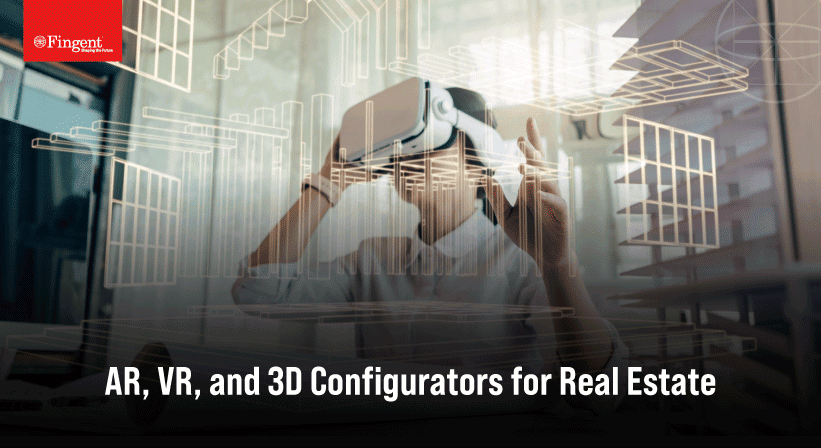 The implementation and development of immersive digital technologies such as……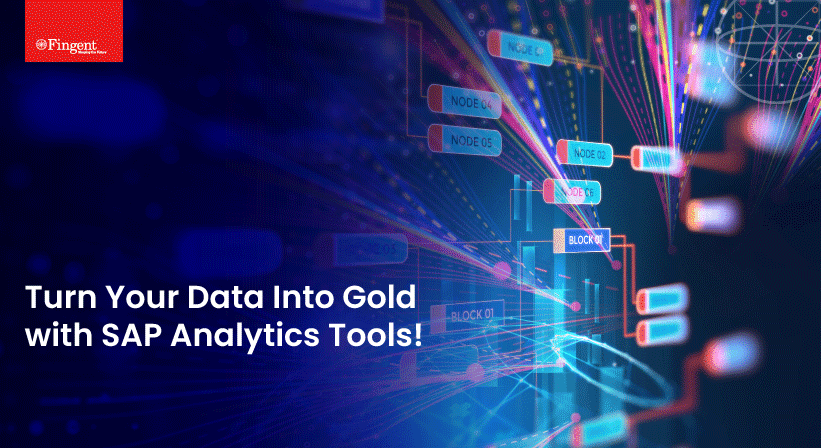 SAP is widely known for its brilliant abilities and functionalities,……