Ways to Transform Business with Mobility

By the late 1980's the prominent sound of  "ding, ding, zip" of the typewriters that reverbed through the office halls gave way for a softer, mimicked,  mechanical feel of the typewriters. The computer keyboards with time evolved, making it the familiar yet a distinct avatar of the faithful typewriters of the past. What changed was more than just the mechanical clinker in the office halls; they gave rise to a new status quo on how work was performed and what could be achieved by ideally leveraging the computers.

A Digital Revolution
A little bit of reflection on the successful business of our times like Facebook, WhatsApp, Zynga, Twitter, Square, Netflix,  points to the fact that, these companies were either born digital or made efforts to alter their business to becoming digital. The companies that innovated, the ones that laid the old to rest, followed a process of creative destruction. What businesses have to remember is that, most of the times the employees and the customers have got a faster affinity to adapt to changing technology. This adoption would only be followed by an expectation that the business that they interact with, also follows suit. For B2B players it becomes important that they use Mobile, Big Data, IoT, 5G, and augmented reality for revolutionising the customer experience, optimising operational and industrial processes, innovating rapidly, bringing faster cash cycles, driving employee productivity and for improved service enhancements.
Statistics shows that there would be 6.1 billion smartphone users worldwide, 56% of all web traffic is through mobile and the global mobile data traffic is expected to reach 6.2 Exabytes/ month! That's a lot of numbers indicating the importance of a Mobile strategy.
Digital Business Transformation through Mobility
Mobility is not just about going wireless. It focuses on the business process and the work models that effectively utilise mobile. Internally it is about the business models and processes that can enable marketing, HR and operations to utilise the benefits of going mobile like improved and faster decision making, increased productivity of the employees, faster resolution of internal issues, brand perception enhancements, reduced sales cycle time and increased revenues. But there are concerns of network security, compatibility and security of the devices, corporate and customer data security, regulatory requirements that always make the C-Suite executives think twice before they tread on these unsure waters.
Transforming a business through mobility has to have a well-rounded view of the entire business and a thorough recognition of the priorities of going mobile. It can be as simple as supporting more mobile handheld devices, extending internal systems for mobile access, offering incremental BYOD, providing more mobile support to the customer, implementing corporate mobility policies and so on. With Mobility, work becomes something that people do and not a place they go to, it has the capability to bring transformations with regards to:
Increased Revenue Potential
Mobility is pervasive and the ever trusted smartphone has led the march, becoming the go-to device, people use for work, pleasure or to kill boredom. Living in the comfort of your pockets, the mobile becomes the first medium of choice for one to interact with the outside world. This gives business a chance to connect to the customers at any point of time. Similarly, mobile apps that can help the customer consume products and services would invariably help to increase revenues. Employee empowerment and customer engagement are the two critical interactions for a business to make. Having a solid mobile strategy would help them both to be connected on the move, thus effectively enabling contracts and deals closures on real-time.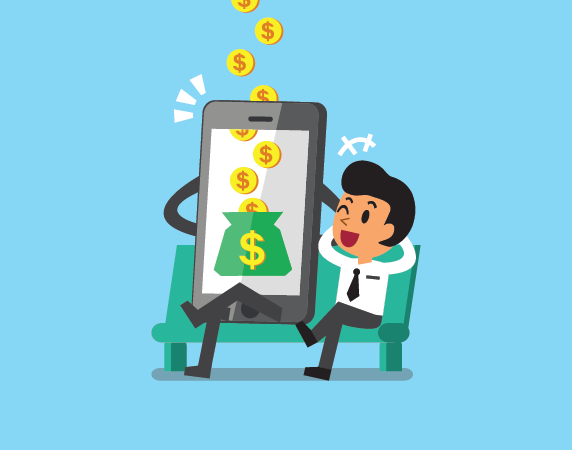 Flexibility
The first signs of going digital would be improved employee freedom. An employee would no longer be restricted to the cubicles, instead he/she will get a chance to work on 'wherever whenever' style. Through cloud-based applications, the staff would be able to access resources and attend to important work, no matter where they are. Such apps are now even built with offline connectivity that can help the field workers to sync things later into the cloud while effectively helping them perform their work. Reach out is one such app that has been developed with the offline connectivity, for managing work orders and jobs in inspection and audits. This goes a long way into providing flexibility, responsiveness and faster turnaround times, which in the end translate to excellent customer satisfaction. This sets up a win-win for both the customer and the business as it enhances the way you work and the way the business serves the customers need.

Collaboration
Another major contributor to employee productivity is the way mobility enables workplace collaboration, regardless of the physical proximity of individuals and teams. When effective collaboration is required among individuals and teams spread across multiple locations, mobile truly makes the effort more streamlined and natural. Cloud-based enterprise collaboration software can help teams to break down barriers of location and time, bringing the best of talents to work in unison.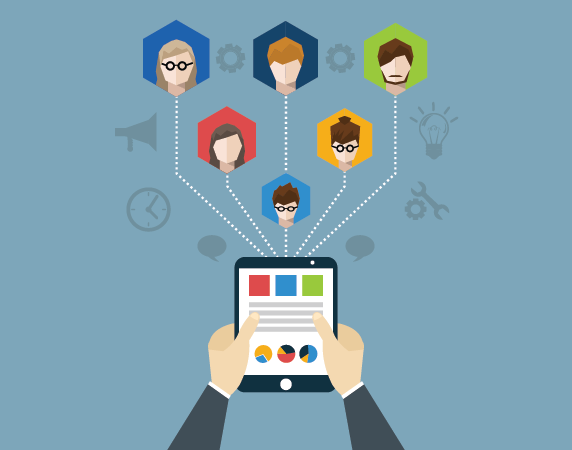 Communication
With the flexible and collaborative nature of work, there comes a need of precise and timely communication that can draw the line between being successful or crashing out. It becomes highly essential that the mobile workforce is appraised with relevant metrics that help them to take the right decision and also to update crucial project updates. Aware mobility helps to accelerate performance by having this view of important metrics right on your trusted iOS or Android device. This can help to get on time information that helps you take that important decision when required.
Operational Efficiency and Productivity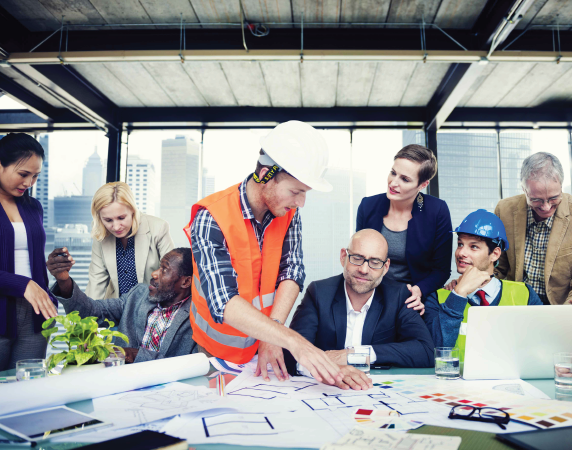 Businesses would have to change the way they have conducted themselves over the years. They would need to get re-organised, to accommodate the task oriented usage style of mobile users and deliver them efficiently, without having any security concerns. Real time statistics of location and direction have already helped logistics and field service, to come up with strategic ways in which these could be leveraged. This leveraging should ideally result from a re-envisioned business process. Mobilisation of Salesforce interactions, supply chain management and innovative charging models can be devised by having mobile at the hub of the transformation, for a truly digital organization.
Related Post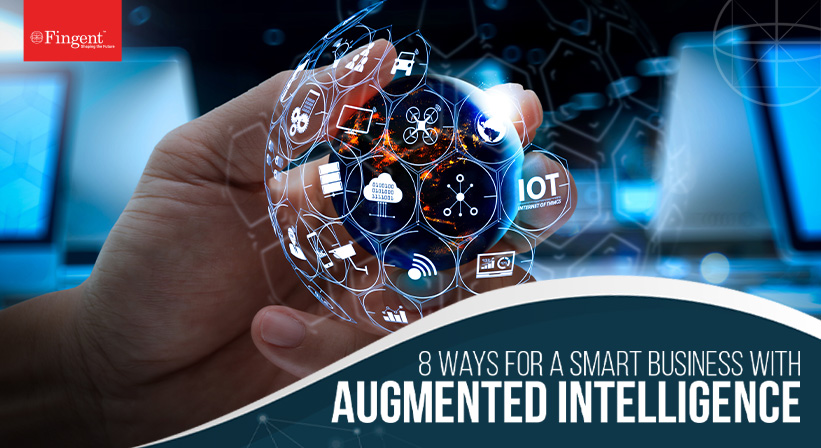 Augmented Intelligence has presented enormous potential in several sectors. Enterprises……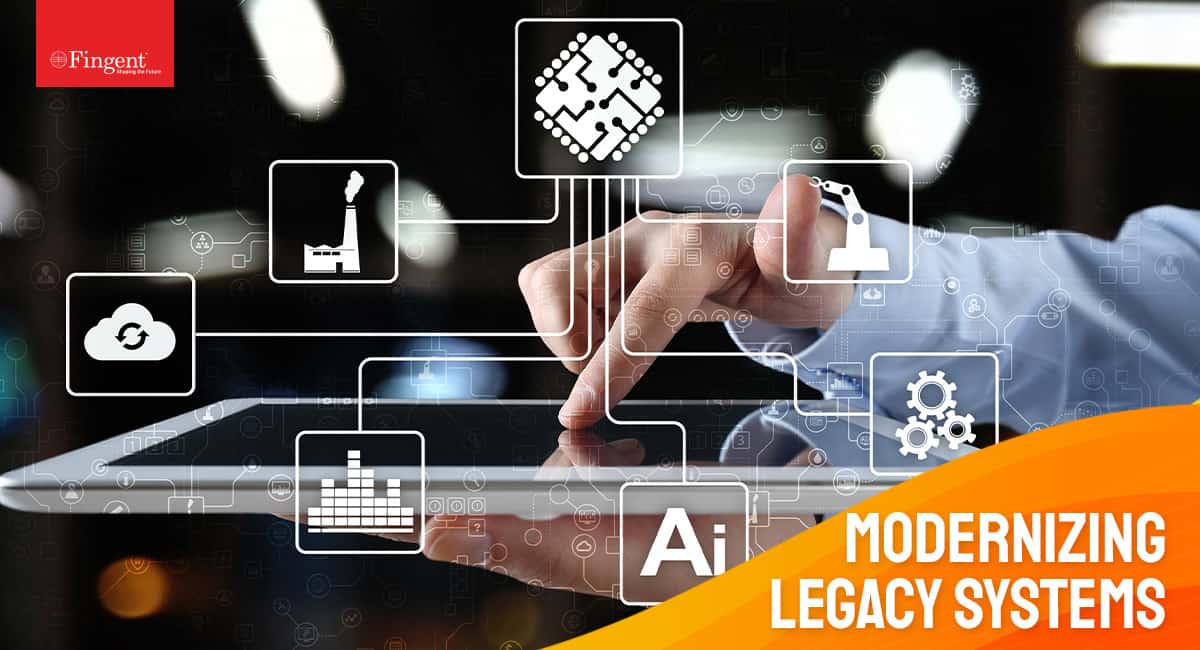 Identify the best approach to legacy system modernization With changing……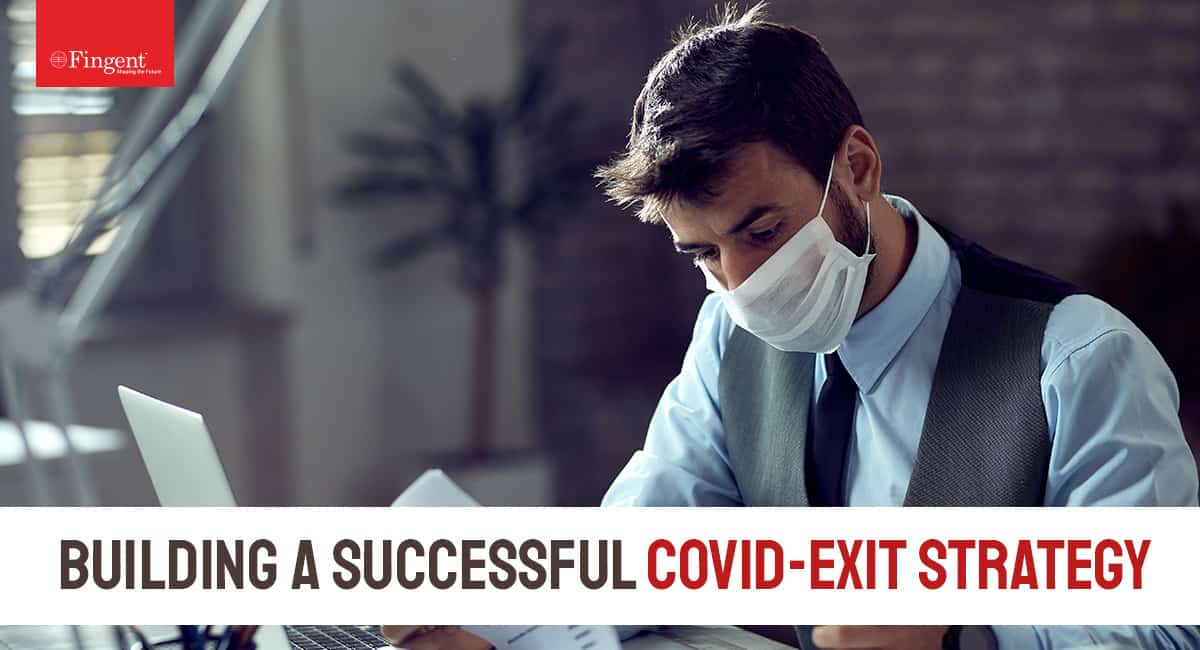 How to plan a successful COVID-exit strategy and get your……