4 Smart Reasons Why You Need to Invest in a Mobile App, Now!

Less than one in every four small business has a mobile app, now, but this figure is set to rise to 50% of all small businesses, by 2017. The simple explanation for the app boom is customers wanting to engage through mobile devices. While less than 10% of all internet traffic came from mobile devices three years ago, this figure is close to 70% at the end of 2016.
Customer preferences apart, there are several reasons why it makes sense to roll out business apps.
Improved Visibility and Enhanced Sales
As the adage goes, "Out of sight, out of mind." This is truer than ever before today, as customers, faced with information glut from hyper-competitive marketers of all hues, have short attention spans. Inducing a customer to download an app is the sure-fire way of ensuring the business remains visible.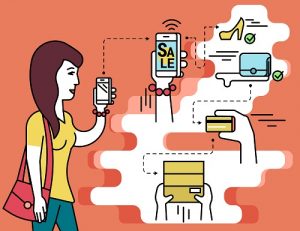 An average American spends more than two hours a day fiddling with smartphones. If nothing else, being "in the way" when such users unlock, scrolls, and search for the apps they want creates an unconscious bond with the brand.
The presence of an app on the customer's smartphone also makes it that much easier for marketers to send in push notifications to the mobile. A mobile app is the digital equivalent of a blank billboard sign, with the customer a virtual captive audience. The marketer can make the app hip, stylish, functional, informative, or anything else, depending on what appeals to target customers more, and what drives engagement most.
The rule of "effective frequency" in advertising holds that hearing or seeing a brand about 20 times is what it takes to get truly noticed. The more often customers involved with the app, or simply recall the brand, the more they would be inclined to buy at the earliest opportunity.
Such improved visibility works. A case in point is 35.4% of last year's Black Friday sales being completed on mobile devices, almost double the proportion of previous years.
Better Communication
Mobile apps facilitate a direct communication channel between stakeholders, be it between customers and marketers, between team members, between managers and staff, between channel partners and senior management, or anyone else. All relevant information passes directly to the app user's customer's fingertips, without having to wonder whether the message went through to the intended recipient.
With more and more customers now preferring self-service, mobile apps offers an effective medium to initiate the transaction. For instance, a customer may use the mobile app to reserve the table, or even place the order, before coming in. An employee may use the in-house HR app to apply for leave, or report being late to work due to an emergency, with the app doing all the follow up processing automatically.
A survey by Clutch survey found the following elements as most valuable to include in small business apps:
Customer loyalty features, such as rewards and loyalty points

Social networking updates

Push notifications on latest news and offers

Personalized interactions
Streamlined Internal Processes
A good mobile app improves sales and improves communications. However, the benefit of enterprise apps goes far beyond boosting engagement and increasing sales. Businesses are slowly but surely realizing the power of mobile apps in transforming internal processes.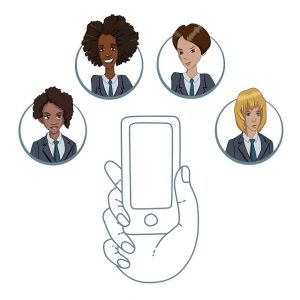 Mobile apps streamline businesses processes, reducing paperwork, giving specific direction and framework to convoluted or vague processes, and accelerating the execution of tasks. For instance, a field service app offers a wealth of real time practical information to field service executives and quality inspectors, enabling them to schedule field visits dynamically and interactively, connect with the main office to get help on troubleshooting field equipment, get inspection forms auto-generated for the location, and also auto-populated. Likewise, employees could use an expense claim app to capture bills and submit it automatically, eliminating manual paperwork and avoiding time on non-productive activity.
Mobile apps have the potential to transform operations and logistics as well. Intuitive apps to scan bar codes and track inventory make the system accurate and quicken up the process. Connecting the app to a cloud-based CMS improves transparency greatly, making explicit the status of a product or package to all stakeholders. Improved prediction, better planning, and improved customer satisfaction are just some of the benefits resulting from such transparency.
Effective Workforce
Internal apps make life easy for workforce, cutting across hierarchies and functions. Managers could use apps to track their employees in real time, allocate work, see work queues, and track the status of pending work, or the work done by the team. The rank and file may use apps to collaborate with other team members effectively, refer technical manuals and instruction books, follow the recommended workflow and work queue, upload documents, and do more. Regardless of the nature of work, there is faster turnaround times with an enterprise app.
With mobility in an unprecedented boom phase, there is no better time than today to roll out apps for your business. However, the stakes are high, and it is important to get the process right. Your best bet in business app development is to partner with a professional app development company like us. We have vast experience and a highly talented pool of developers. Enterprises come to us, convinced by our ability to understand your requirements and roll out the latest and innovate mobile apps.
Related Post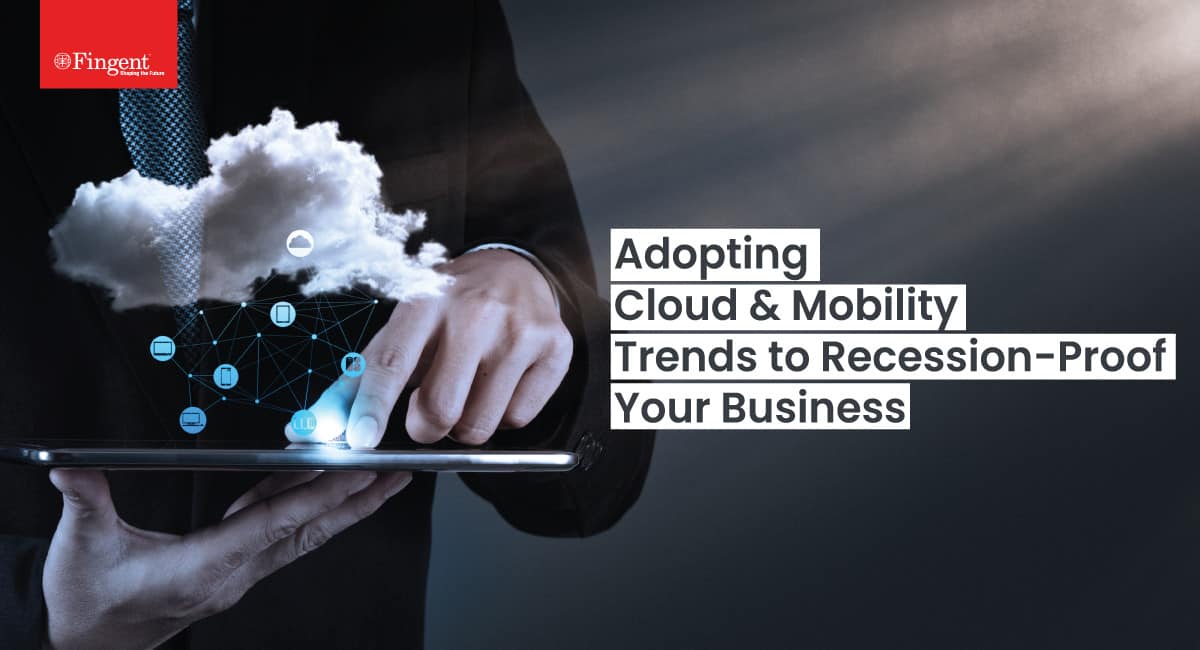 Cloud and Mobility: The two pillars to recession-proof your business……

Employees and other key stakeholders of a business now expect……
The need for remote connectivity is growing day by day,……