Boosting Customer Experience with AI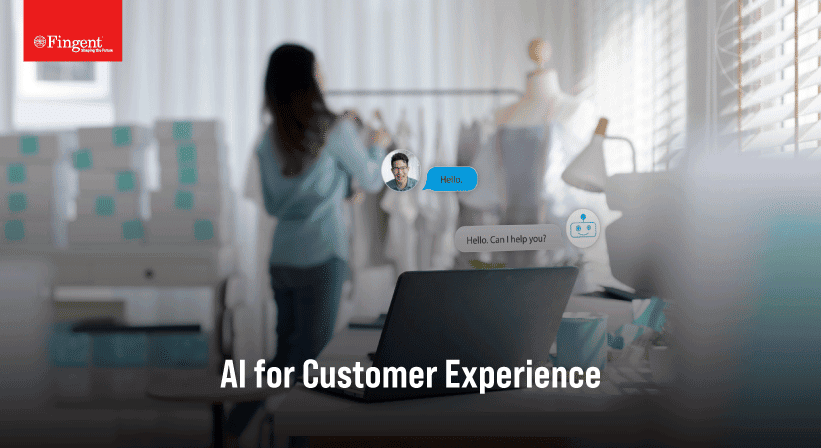 "A simple rule: always give people more than they expect."    –  Nelson Boswell 
The cycle of business starts and ends with customers. Keeping them satisfied and happy is the number one rule of any business that dreams of being successful. Customer needs and expectations never cease, so businesses should always be prepared to meet and exceed their needs. Artificial Intelligence has been a substantial help in this area since the late 19th century, and it consistently finds new innovative ways to amplify its presence in modern businesses.
Meeting Customer Needs and Exceeding Expectations
Recent research reported that a good number of executives have already planned to invest more in rising technology to gain a competitive advantage. Due to the Covid-19 pandemic, almost all businesses were forced to move to an online platform to survive, further underscoring the need to adopt AI technology.
It is extremely imperative to recognize and address the needs, desires, and emotions of people which change from moment to moment. Businesses have to provide their customers and clients with care beyond purchases and respond to the intricacies in their lives. In a world that moves forward so fast, it's best not to fall behind.
Read more: Realizing Self- Service in Modern Customer Experiences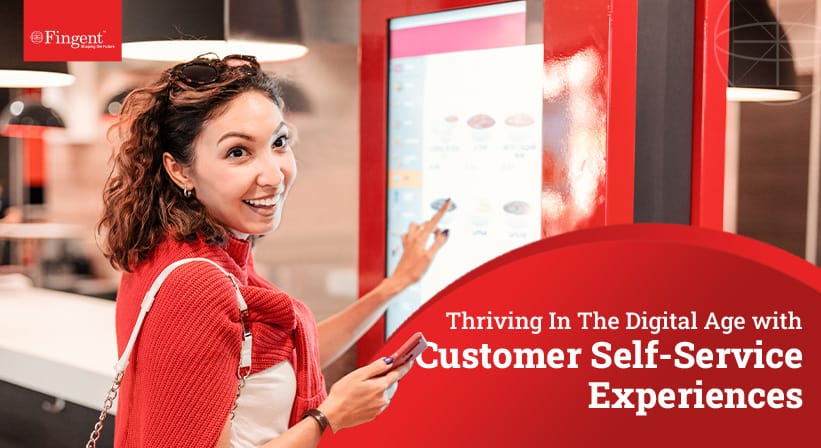 What Is Artificial Intelligence and How Does It Impact Customer Experience?
The textbook definition of Artificial Intelligence is – a semblance of human-like intelligence processed by machines, especially computer systems. AI is used by developers to:
efficiently perform mundane tasks that humans otherwise do.
connect with customers.
recognize patterns.
solve problems.
AI Customer experience is when artificial intelligence tools are used to learn about customers and improve their business experience. The AI technologies that are famously emerging include machine learning, natural language processing, automation, chatbots, virtual assistants, and even enhanced customer experience platforms.
There are three major ways in which AI impacts Customer Experience –
1. Better Understanding Of Customer
Artificial Intelligence combined with machine learning enhances the gathering and analyzing of social and factual data of customers, which then facilitates businesses to gain an accurate understanding of their customers. AI is known for continuously learning and improving from the data it surveys. This enables it to predict customer behavior perfectly.
2. Real-time Decision Making
Making decisions in real-time is the ability of AI to collect fresh data from current interaction with a customer and make a decision with near-zero delay. It is a very effective marketing strategy and often leads to predictive analysis, which is the process of analyzing statistics, data mining, and modeling to make accurate predictions.
3. Hyper-Personalization
Artificial Intelligence, along with all its advanced technologies, proffers content that is specifically relevant to the customer. This eradicates the need to search for services the customer requires manually and adds a layer of comfort to the business and its customization techniques.
Top Ways Businesses Use AI To Tweak Customer Experience
Following are the top 8 utilities that Artificial Intelligence provides to boost customer experience –
1. Personalization
Businesses can easily gain a clear picture of their customer preferences and requirements by using AI and ML technologies which acquire and analyzes social, factual, and behavioral data. AI is built to predict client behavior by regularly surveying and improving the data it collects. This facilitates companies to analyze customer demographics and personal preferences. This, in turn, highlights the relevant products and resources during the browsing process.
2. Chatbots
A chatbot is a conversational AI using machine learning and natural language processing. It is automated and programmed to pretend to be human and carry out programming tasks based on specific triggers. Its unique ability is to conveniently and efficiently generate conversations between two people.
The most commonly found type of chatbot is a "question-answer bot" —this form of chatbot refrains from using advanced artificial intelligence but instead accesses a smaller knowledge base and utilizes pattern recognition.
Artificial Intelligence powered Chatbots make a business's presence accomplished by allowing customers to find what they are looking for while simultaneously delivering a seamless experience.
Did You Know: 35% of customers want to see chatbots being used more often to improve communication and offer a better experience overall.
The best examples of Chatbots are – Apple's Siri, Amazon's Alexa, and Google Assistant.
Using simple rules and past interactions, bots provide insightful replies to any query, making their responses accurate, short, and creative.
3. Predictive Analysis
Predictive analytics, by definition, is to use data collected to predict a business's future. It utilizes statistical algorithms blended with internal and external data to foresee future trends, ultimately enabling businesses to optimize inventory, enhance delivery times, boost sales, and reduce operational costs. A more accurate and punctual prediction occurs when Artificial Intelligence is added to the mix. Predictive analytics can be used by advanced analytics tools and machine learning models across any industry or business function.
4. Voice Recognition
The voice recognition model functions purely with the aid of AI to
analyze the user's voice and language,
learn the words spoken,
and then bring forth outputs with transcription accuracy as text data on a screen or model content.
With the help of this technology, devices can interact and respond to human questions in uncannily natural language.
With the ability to understand and converse with human language, Voice AI has opened up great opportunities for businesses to serve their customers better. It efficiently speeds up processes, increases productivity, and scales operations.
Approximately 55% of virtual assistant users prefer speech recognition apps be they proffer a complete hands-off operation of devices.
Examples of businesses that integrated AI for voice recognition and have successfully replaced touch-screen devices are – Amazon Echo, Siri, Google Assistant, Google Home, Amazon Alexa, and a few others.
5. Sentiment Analysis
A sentiment analysis system collects specific customer feedback and uses it to improve company products and services. When AI technologies are fused with this system, it can identify objects or situations that customers feel any negative emotions towards as expressed in text. AI understands the undertone of a statement rather than simply noting a negative or positive connotation.
Sentiment Analysis is majorly utilized by marketers to better understand their consumers' sentiments, beliefs, and motives perfectly to make advertising to specific groups effective. It has a wide array of benefits ranging from patient insights and online reputation management to competitor analysis and product development.
Almost all social media platforms use Sentiment Analytics powered by AI. This way brands and companies can keep track of the content being shared and censor or filter content that could evoke negative emotions and cause problems.
6. Customer Journey Mapping
A customer journey map as the name suggests, is essentially the visual representation of the customer's journey from brand discovery to purchase and post-purchase. It enables businesses to retrace a customer's footsteps and see where their services might need any improvements or upgrades.
All through this journey, AI and Machine Learning play a vital role in ensuring a headache-free shopping experience. There are three essential stages to customer shopping: the Pre-Purchase, purchase, and post-purchase. With the assistance of AI and ML, customers thread these maps and help brands analyze and prioritize activities that impact customers, boosting internal collaboration and coordination.
The benefits of creating a customer journey map are that it helps:
streamline the customer experience,
optimize customer service costs,
accelerate proactive sales solutions to customer problems, and lastly, boost customer retention rate.
Examples of businesses using customer journey mapping are – Home Depot, JPMorgan Chase, Starbucks, and Nike.
7. Fraud Detection
Fraud detection is another surprising area that AI has a distinguished hold over. AI can work with internal security to help organizations improve and protect corporate activities. Businesses can use AI to examine large quantities of exchanges and unravel misrepresentation patterns.
In the case of online fraud detection and prevention, machine learning consists of a collection of AI algorithms that are specially trained with the company's data to suggest risk rules. The business owner can then enforce the rules to block or allow certain user actions, such as suspicious logins, identity theft, or sketchy transactions.
When fraud detection is handed over to AI and Machine Learning, businesses reap great benefits like – faster and more effective detection, reduced manual review time, faster predictions with bigger databases, and cost-effective solutions.
8. Personal Data Protection
AI and Data Protection are like two sides of the same coin; both are very important, and one cannot progress without the other. We all see and know that AI technology is advancing rapidly; it raises important questions about the use of personal data and the protection and storage of said data in AI systems.
AI is frequently used to minimize the risk of privacy breaches by encrypting personal data and detecting potential cybercrime incidents. It is, therefore, pivotal for businesses to maintain a balance between technological advancements and artificial intelligence with respect for data protection rules and guidelines.
The main benefit of Data Protection Artificial Intelligence is the elimination of human errors and its keen sense for spotting new trends and patterns.
Amazon, Apple, Facebook, IBM, Microsoft, and many other grandiose organizations have implemented this system, and many more are predicted to follow.
Read more: How AI and ML are reshaping customer experience.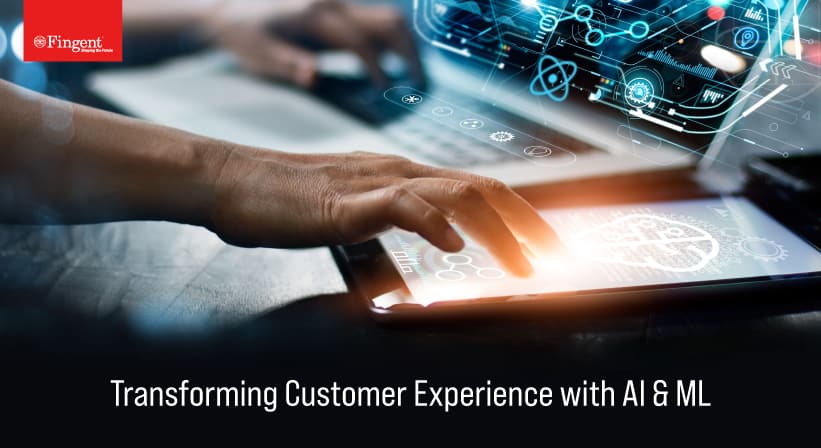 AI In Action – Use Cases
AI has been implemented in virtually every facet of our lives and in every industry imaginable. Here are 3 Use Cases that will give you a gist of how they can be applied successfully.
1. Chatbots Creating Engaging Learning Experiences
Learning experiences become unique and personalized when the right assistance is provided at each stage of learning. That's where leading educational institutions are now deploying Automated Intelligence-driven ecosystems to facilitate students to interact with AI-enabled Teaching Assistants (AiTA). The system, when tightly integrated with other Teaching Assistant Bots, enables improved interaction, easy instructor-led training, and enhnaces student-instructor relationship.
2. Simplifying Claims Management for Legal Firms
A typical compensation claims processing takes up to three years for case settlement costing an average of $85000. It's often challenging for legal firms to balance time, money, and the cases in hand. That's why they are now implementing AI and machine learning to improve performance efficiency. Utilizing AI and machine learning to settle claims can help legal firms reduce costs up to 57%.
3. Netflix Gets You!
Netflix is the largest streaming platform, with more than 200 million customers globally. It gained a majority of its popularity due to its personalization feature. This streaming service uses AI to create a personalized home screen interface for individual subscribers and accounts. When viewers create a new account, they are directed to pick a few of their favorite TV series and movies. The AI at the crux of Netflix analyzes the data fed to it and provides recommendations similar to the favorites picked by the user. It continues to customize the suggestions displayed based on what the user watches.
4. Rolls-Royce Rolls Out Smart, Responsible Manufacturing
To exemplify the impact of AI on Predictive Analytics, we can look at Rolls-Royce, one of the world's largest manufacturers of aircraft engines. It deployed predictive analytics to help drastically reduce the amount of carbon produced in its engine's product while simultaneously optimizing maintenance to assist clients and keep their planes flying longer.
5. Ask Julie!
"Ask Julie" is Amtrak's virtual assistant. Amtrak, the national passenger railroad company of the United States has implemented this chatbot to the best advantage. Ask Julie has successfully helped provide Amtrak provide a seamless customer experience to "over 375,000 customers on their website each day and over 30 million passengers on over 300 trains each year." The result – an 8X return on investment, more effective customer services. and reduced email costs.
Finding The Right AI Partner – A Few Tips
Digitalizing a business can be very daunting, especially when you want to integrate Artificial Intelligence into its core. Finding a partner who understands you and can communicate well with you is quite hard to find, but you must not give up hope! Keep looking because it is better to spend a little more at the start and have a quality setup rather than spend less and have a wobbly foundation that could jeopardize your whole AI implementation. Here are a few tips to keep in mind while looking for a capable AI partner –
1. Priorities
When looking for your potential AI partners, choose someone who can help the business and its employees prioritize and manage workloads.
2. Comprehend The Difference Between Machine Learning And Artificial Intelligence
Although the two may sound like they perform the same functions, do not be fooled. They each have their own region of expertise so look for someone who acknowledges that.
3. Invest In The Right Tools
In the current economy, businesses can not afford to splurge money on luxuries. Pick a partner who understands your company's budget and can plan a perfect setup for you.
How Fingent Can Help Seamlessly Leverage AI For Customer Experience 
Artificial Intelligence is a wide ocean of opportunities, if you have the right swimming gear, you can glide on its surface. Making the right decisions and trusting the right people with your projects should not be taken lightly. Fingent is committed to providing impactful software installations to meet business goals seamlessly. Our certified experts focus on client-centered transparency and offer complete services with a wide range of Artificial Intelligence capabilities. Our team can boost your business to be more efficient and robust through intelligent technology. We have nearly two decades of experience and completely understand our client's needs and requirements. Give us a call and let us know how we can help you.
Related Post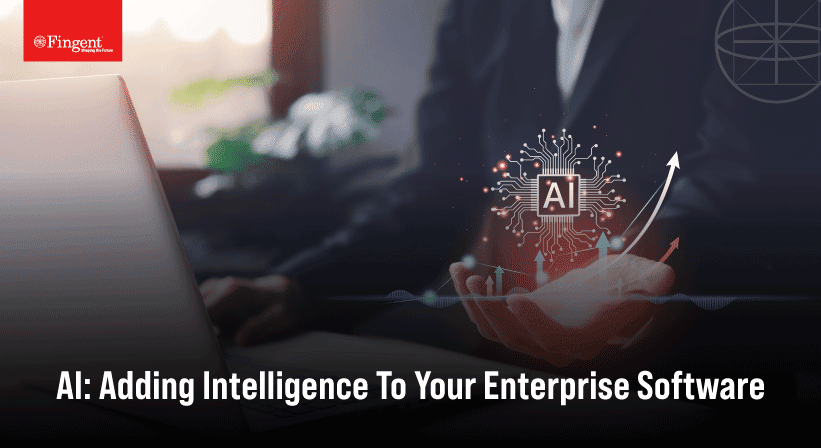 Today's businesses aren't content with revolving orbits; they're reaching out……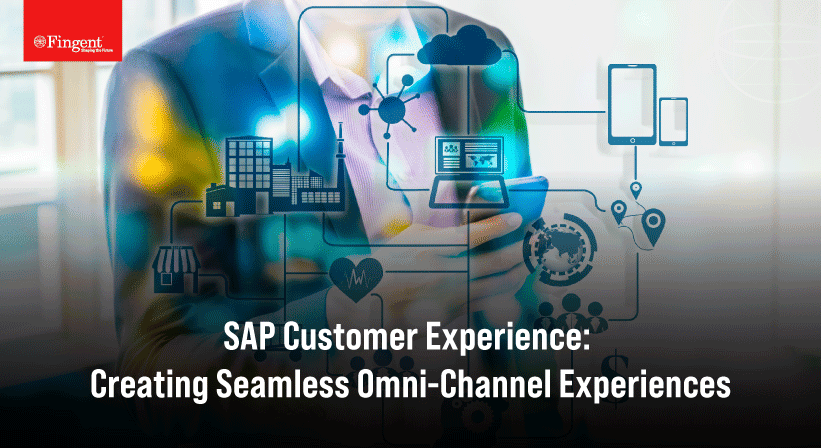 Businesses find themselves at a critical juncture as customer expectations……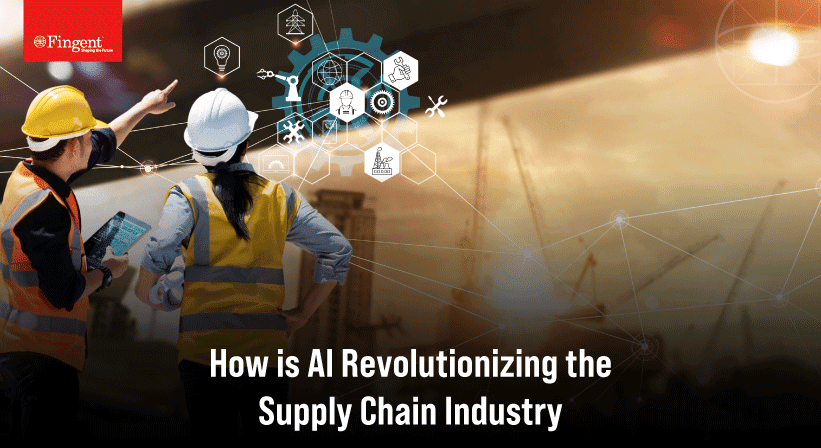 Artificial Intelligence (AI) evolved from a concept of science fiction……