Build or Buy a Software Solution: Know Your Options!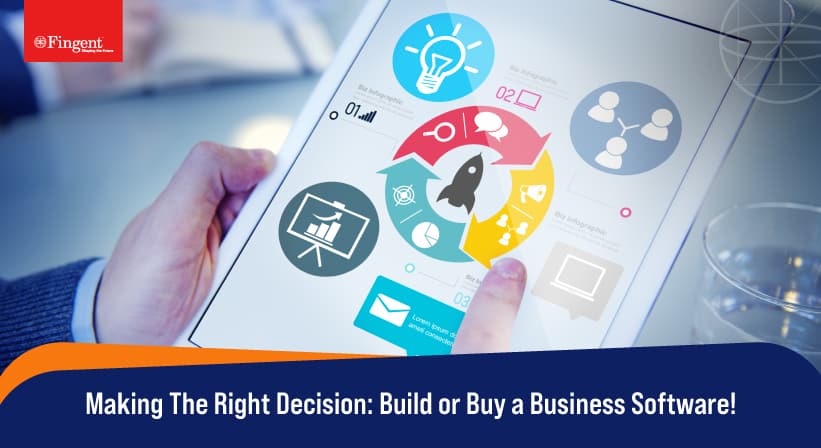 The right software can serve as a growth catalyst for your business. A robust software solution can empower your team to work more efficiently, better serve your clients, and optimize business performance.
But when searching for these software solutions for your business, you'll have to make many different decisions along the way. One of the very first choices you'll encounter is whether you want to buy off-the-shelf software or build a custom solution.
Either route can help your organization modernize its processes, improve efficiency, and scale effectively. Which approach will produce optimal results for your organization in the short and long term is still a question.
Because your decision will significantly impact your business for years to come, it's critical that you get it right.
With that in mind, join us as we crack the code to smart software selection decision-making by exploring the pros and cons of building and buying software.
Read more: Why Should Your Business Invest In An End-to-End Software Solution?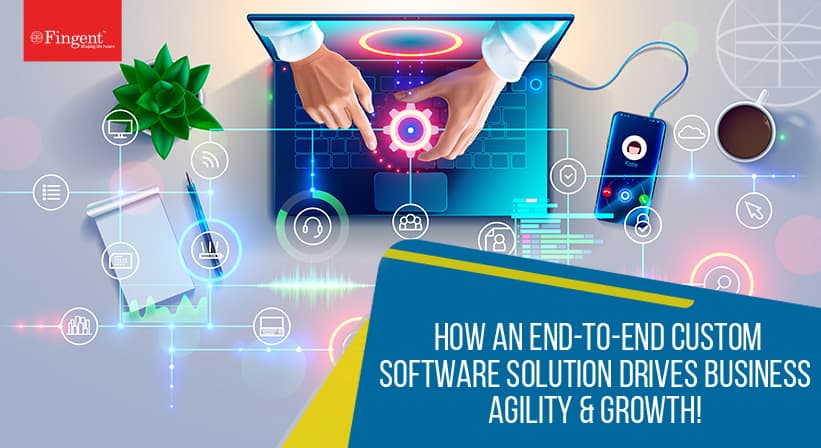 The Build or Buy Conundrum
The buy option is relatively straightforward: You select software that aligns with your organization's needs, purchase a license, and deploy the technology. When evaluating your options, you will encounter purpose-built solutions for your industry and more generalized options, like basic accounting software.
Conversely, custom-built software for your organization will include specific tools you need — without superfluous features that distract users and get in the way of critical business functions. It's important to understand that you won't be building the software unless you have an in-house team of highly experienced software engineers. Instead, you will need to partner with a talented software development firm.
Pros and Cons of Buying Software
Before providing a decision-making roadmap, it's crucial to outline the pros and cons of each option.
The primary benefit of buying pre-built software is that it is already deployment-ready. As such, you can easily purchase the software and begin implementing it almost immediately. You'll also be able to demo the product before you buy, giving you an idea of precisely what to expect. This expedited timetable is particularly appealing if your business' current technology suite cannot keep up with your present needs.
However, some notable drawbacks exist to buying software instead of taking the custom route. First and foremost, off-the-shelf software is less likely to align perfectly with your company's needs. After all, off-the-shelf software is designed to appeal to as broad an audience as possible, and naturally, it will include some features you don't need. Evaluating software can be time-consuming, and applications of any complexity may be impossible to assess fully in a reasonable amount of time.
In addition, pre-built software typically has recurring license and maintenance costs that need to be considered and may change over time. There is also the risk that vendors of pre-built software may stop offering that edition or software or go out of business entirely. Pre-built software may depend upon older technologies that are no longer "leading edge," which can lead to long-term viability concerns.
For some software categories, you may only be able even to consider a few contenders, or what you find may lack some tools or capabilities your business is looking for.
Read more: Choosing between Custom Software Solution and Commercial Off-the-Shelf Product!
Advantages and Drawbacks of Building Custom Software
Custom software is tailored to help your business meet its organizational goals and overcome its most significant growth hurdles. Every feature, tool, and capability of custom software is purpose-built for your business. As such, it can significantly impact your business more than an off-the-shelf alternative.
The two potential downsides to custom software are cost and the deployment timetable. When there is an off-the-shelf alternative, building custom software will typically require a larger upfront investment, but you will have more control over the software. That means you can change your schedule without being tied to the vendor's schedule or priorities. If the custom software meets important business requirements, you can expect a strong return on investment.
It's important to remember that developing and deploying a custom-built software solution will take slightly longer. Fortunately, you can streamline the build process by partnering with a highly experienced software development firm.
How to Determine Which Option Fits Best for Your Business
As you prepare to weigh your best opportunities with each approach, you can streamline your decision-making process with a refined approach.
1. List Your Organizational Goals and Needs
When choosing to buy or build, the most critical question you need to ask yourself is: What do you hope to accomplish with your new technology?
Create a list of goals, objectives, and needs. In addition to providing more internal clarity, you can use this list to compare products during your search. If no single off-the-shelf solution meets your needs, it may be more pragmatic to build custom software. However, if you need the solution sooner rather than later.
2. Analyze the Current Ecosystem
Once you have created your list of goals and objectives, you can start analyzing the current ecosystem. Businesses operating in specific sectors — such as the healthcare industry — will have dozens of options when searching for off-the-shelf software solutions. As such, it is much more likely that a healthcare organization will be able to find a readily available solution that meets its needs when compared to a more niche sector.
Even if you are already leaning toward building a custom solution, you should consider what options are available for your industry. Explore all known choices to see how these solutions align with your needs and goals. This tactic can also provide you with ideas to put on a must-have list for your custom software partner.
3. Calculate the Potential ROI of Each Option
While you must regard the upfront costs associated with buying vs. building software, calculating the potential long-term ROI of each option will be more useful for guiding your decision-making process. Start calculating ROI by assessing the likely cost-savings and additional profits that can be expected once the new software is in place. While this impact can often be difficult to predict fully, it may be easier to consider how large the impact would need to be to recover the cost of the investment — the break-even point.
Building a custom solution will cost more on the front end, but this higher initial investment can yield a significant return over the software's lifecycle. Conversely, going with a cheaper option could solve today's business challenges, but you may quickly outgrow that software's capabilities and find yourself looking to upgrade again in the near future.
Read more: When does your Business need Custom Software Solution – Evaluate Now!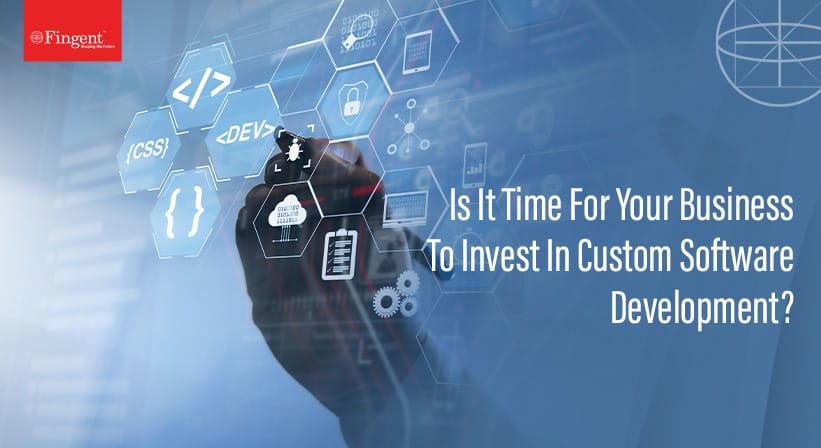 Making Your Final Decision 
Whether you buy a readily available option or want to leverage the power of custom-built software, you will need an experienced technology partner to oversee your deployment. Fingent is that partner.
Our team of technology experts specializes in building dynamic, custom software solutions for our diverse array of clients. We can also assist with deploying solutions from Microsoft, SAP, and other leading technology development companies.
To learn more about our deployment and development services, contact Fingent today.
Related Post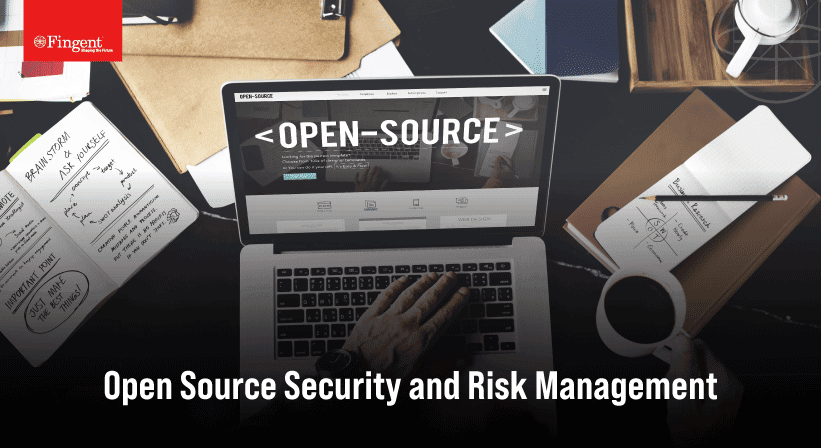 "In the digital era, privacy must be a priority. Is……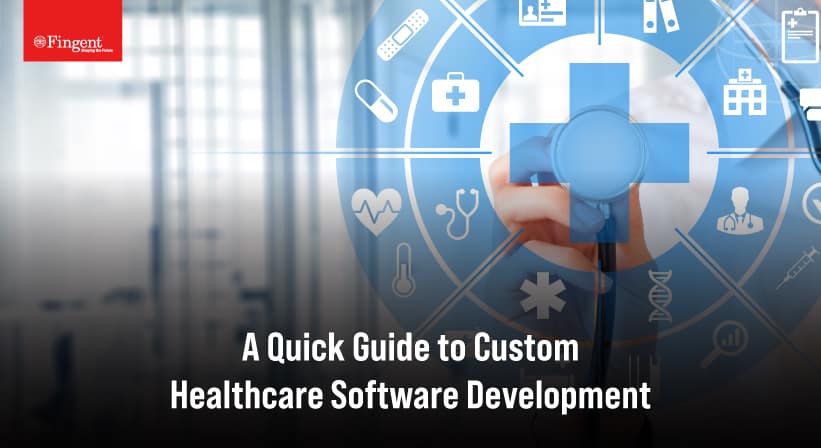 The world of technology keeps evolving and waits for no……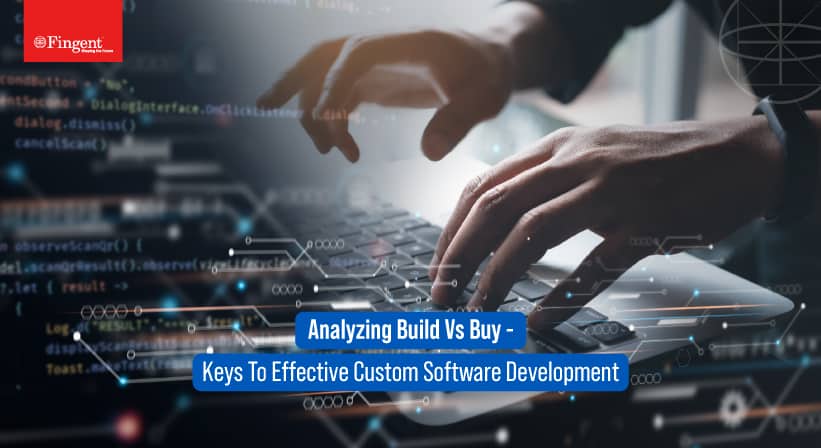 To build or to buy has been a million-dollar question……