Can IoT Ever Divorce the Cloud?

That the cloud is the backbone of this IoT revolution goes without saying. Reports from the January 2016 Consumer Electronics Show (CES) reveal most manufacturers equipping their devices, be it refrigerators, cars, dishwashers, running shoes, thermostats, and every other conceivable device massive cloud-based back end, to enable such devices to join the IoT bandwagon. The investment in cloud capabilities comes from the twin need to enable these devices to become "smart" by receiving and transmitting data, and to give these devices long-term value by making them instantly upgradable. The cloud facilitates both these IoT objectives.
For IoT to work, the connected device needs to communicate with other "things" and also with whoever holds the control strings. The "thing" connects with cloud servers to receive and transmit data, and store instructions and commands.  At another pane, the "small" data from each connected yet disparate "thing" accumulate and become big data in the cloud. The convergence of huge quantities of critical data in a common cloud pane, accessible anytime and anywhere, enables real-time analytics.
The possibilities of such cloud powered real-time analytics to make life better, and for businesses to unlock new opportunities are endless. A few cases in point:
Traffic controllers can source in small data from hundreds of IoT-enabled traffic signals, and subject it to real time big data analytics in the cloud, to ensure synchronized operation of traffic lights, and deliver seamless movement of traffic.

Smart sensors attached to a pair of running shoes may clock the runner's pace and notify them when it is time to replace the shoes. Small data from millions of such shoes would allow shoe manufacturers to predict demand accurately, and target prospects with precision.

IoT-powered refrigerators can let the homeowner know when food products are reaching their expiration date, or when the stock is running out. It may also transmit data to the supermarket, who can then predict demand accurately, and get their inventory right. In fact, the refrigerator may send off a replenishment order to the supermarket automatically.
Millions of sensors embedded on things already monitor and track data of all hues, and deeper insights from the analysis of such big data facilitate better-informed decisions and responses, cutting across industries and sectors.
But is the cloud really necessary for all this? Can IoT make itself useful without the cloud?
The IoT ecosystem that enables the possibilities would not be possible without back-end cloud-based applications that churn, translate and transmit valuable intelligence.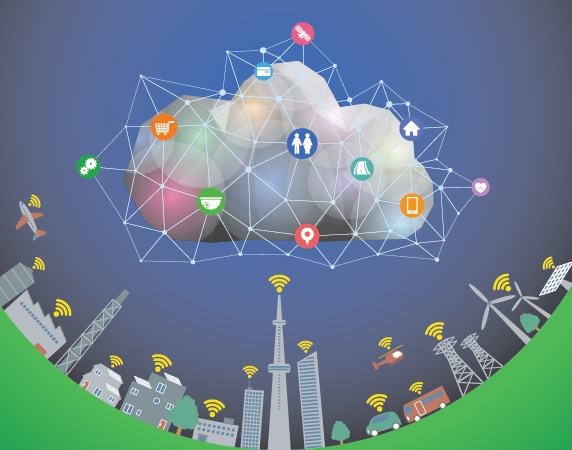 With terabytes of data flowing in from millions of disparate connected "things," the cloud is the only viable platform that can filter, store, and enable access of the required information, in useful ways.
The amount of incoming data from connected devices sensors often fluctuates widely. A sensor may generate 1000 KB of data in a day, 4TB on another day, and may not generate any data at all on a Sunday. The elasticity of the cloud enables scaling up or scaling down resources to absorb such wide fluctuations of data.
Hybrid cloud systems facilitate IoT-enabled services to communicate with  geographically distributed back-end systems. This anytime anywhere connectivity is indispensable for real-time analytics, and to enable path-breaking business models and public services.
The cloud back-end does away with the near-impossible alternative of regularly updating thousands of individual "things." Updates are a part and parcel of any system's life, and is unlikely to go away anytime soon.
The built-in security of the cloud assures that data is protected and compliance standards are baked into the platform.
For all the enablers of the cloud, security remained a drawback. For instance, IoT enabled driverless cars, with cloud servers providing navigation instructions to car, but what if someone hacked into the public cloud server and send the passengers to Kingdom Come! Newer purpose-built clouds that device developers may share or use exclusively offers viable solutions to such security risks, combined with newer tools that protect from information leakage and iron out the few remaining chinks in the cloud armor.
The cloud and IoT being an inseparable couple cuts both ways. Even as the IoT requires the cloud to work, the cloud is evolving to better serve IoT. In fact, IoT is now a chief focus of the cloud.
As the number of connected devices increases exponentially, cloud infrastructure is on the threshold of  a massive scale up, to accommodate the data swell. Unique, custom build hybrid cloud deployment models, leveraging the latest advances in software and networking, designed to meet the needs of customers' unique workloads, enable IoT players to maximize the potential the cloud offers, without being hassled by availability, performance and security issues. Side by side specialized cloud-based service software, systems and skill development is in a boom phase, as is bandwidth improvements to facilitate transmission of data between "things" and the cloud.
A case in point, Microsoft's recently launched Azure Functions, a "server-less compute," allowing developers to create apps that automatically respond to events is one such path-breaking service  launched recently. Microsoft's Azure Service Fabric platform-as-a-service (PaaS) platform makes it possible to decompose applications into microservices, for increased availability and scalability.
The IoT revolution is well underway, but as things stand, only the tip of the IoT iceberg has been touched, with just 0.06% of things that could be potentially connected to the Internet being currently connected. However, growth is exponential, with 328 million new "things" being connected to the IoT ecosystem every month. The cloud infrastructure is gearing up simultaneously, to enable a whole new world of cloud powered  IoT.
Fingent delivers technologies to enable your IoT solutions— cloud, networks and gateways, heterogeneous device support, systems capabilities, and data analytics. We provide industry-specific solutions that improve productivity and operational efficiency, with exceptional reliability and security. Learn about Fingent's IoT System
Related Post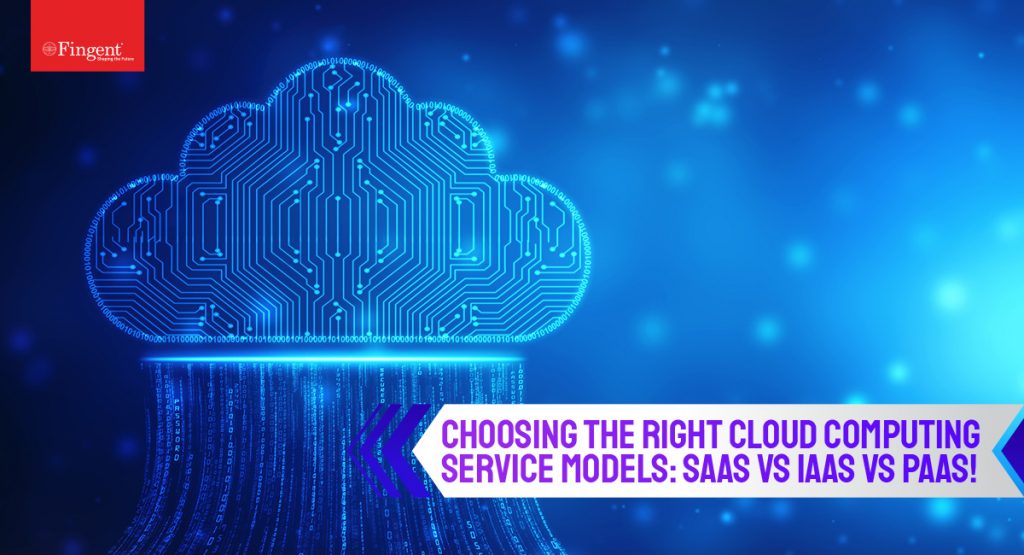 Cloud Service Models Saas, IaaS, PaaS – Choose the Right……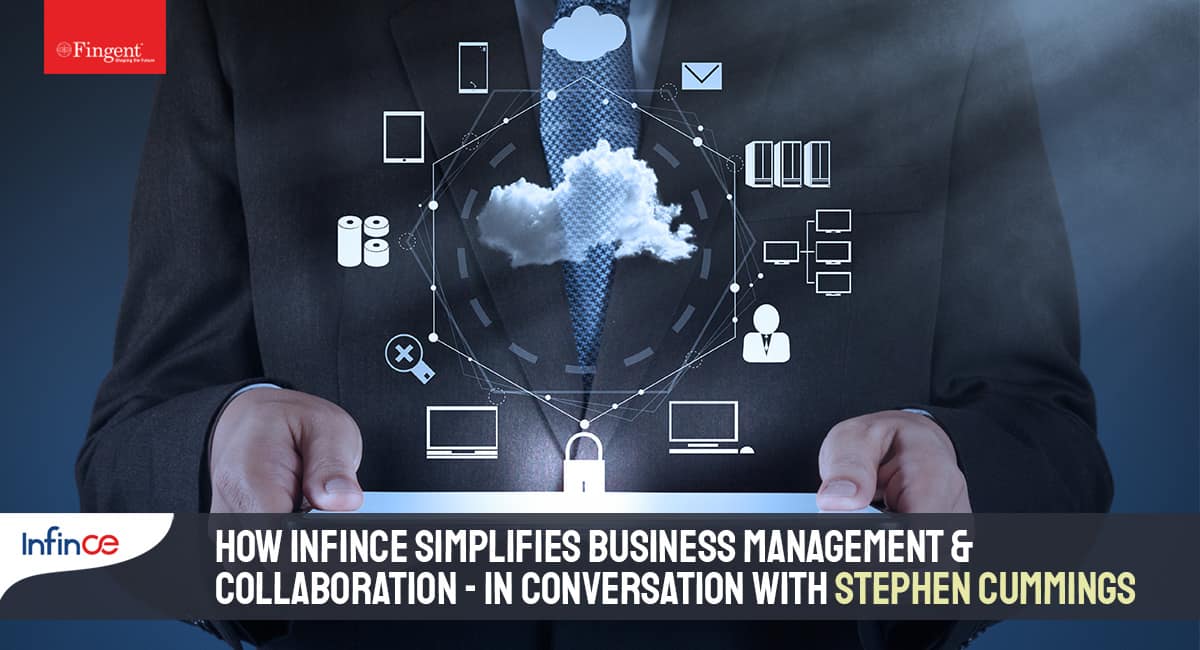 In Conversation with Stephen Cummings, SVP, InfinCE InfinCE represents the……
6 Ways Cognitive Analytics Contributes To Business Profitability The ocean……