How e-commerce adoption benefits B2B healthcare providers and device makers 
The healthcare and life sciences industry is expanding at an exponential rate. The complexity and regulatory nature of the industry have made it imperative that technology catches up with its pace and offers solutions to meet this expansion. This need is being felt more acutely at the moment with the COVID-19 pandemic on the loose. As the pandemic spreads its poison and puts the B2B healthcare and life sciences e-commerce market into a state of flux, it forces large and small organizations to cope with a range of problems that include difficult purchase decisions, supply chain disruptions, and fulfillment and delivery issues. This calls for a technological solution tailored to suit the B2B healthcare and life sciences industry. 
With over 17 years of experience in delivering customized technological solutions including developing e-commerce platforms for B2B clients, we provide B2B e-commerce web application development services for manufacturers, wholesalers, distributors, and so on. Also, our mobile app development services specialize in the designing and development of custom B2B e-commerce apps. 
Case Study: Fingent's solution for our client Bonanza – Streamlining Online Listing and Inventory Management
In this article, we will explore five specific ways in which B2B e-commerce is that solution and how it will transform healthcare and life sciences.
Immediate and lasting impact on the B2B e-commerce market
In the present scenario, especially from a healthcare and life sciences manufacturing and supply perspective, the impact is immediate throughout the entire supply chain. Manufacturing companies are unable to keep up with the demand, and distributors are rushing to create workflows in an attempt to mitigate customer complaints. Distributors are being forced to claw their way to the front of the line to obtain supplies from manufacturers, stock up on products, and take care of their customers.  
Healthcare and life sciences organizations typically have disaster preparedness plans, but dealing with such an unprecedented disaster is another ball game altogether. The question has shifted from purchasing to inventory, from buying to stocking.  It makes it challenging to find the space to hold extra products that these industries may need and that causes anxiety to all parties within the supply chain. 
B2B e-commerce offers irresistible opportunities for purchasers and medical suppliers
B2B e-commerce works largely on a distribution-based model where customers get their supplies from local distributors or dealers. Thus far, e-commerce has been disrupting the offline system of the B2B industry at a slow pace. However, with the spread of coronavirus and the subsequent lockdown, various industries including healthcare and life sciences are switching to online buying options to prevent human contact. This has resulted in B2B e-commerce experiencing an unprecedented boost in traffic and sales in just a matter of a few weeks. 
Read More: Contactless Retail Delivery Software –  How Retailers Can Revive Sales While Adhering To Social Distancing Norms
While buyers turn to an online purchase, many suppliers have adapted their strategy to foster online sales, dedicating a certain amount of their budget to digital marketing and communications. The current pandemic is imposing digitization of all B2B businesses that would help to communicate with the buyers and generate sales. Digitization of the supply chain is a crucial aspect of e-commerce because it encourages transparency and shows real-time availability of goods right from the manufacturers to the buyers. This makes it extremely important for suppliers to implement digitization in their supply chain. 
The present COVID situation has forced most suppliers to work from home. Those who have already been using digital media are able to manage work remotely. However, others need to think over and plan to reform their business model to adapt to the new era of e-commerce. The pandemic might be temporary, but this trend is not going to be! This is a breakthrough that will continue far into the future. Now is the best time to be innovative, leverage the benefits of the latest digital technology, data analytics, and AI and unlock the potential of digitalization and e-commerce in B2B business. An advanced e-commerce solution built on the latest technology facilitates seamless interactions online across marketing, product discovery, sales, and post-sale service in the B2B sellers' space. 
Read More: E-commerce ERP Software
Five ways B2B e-commerce can be transformative
As B2B e-commerce forges ahead, the healthcare and life sciences industries will prove to be faster adopters than others. They can fully leverage real-time data tracking inventory and logistics between buyers and sellers. For manufacturers and distributors who sell to hospitals and nursing homes, the level of information presented to buyers in the B2B space can depend on the size of the organization or the customer that is doing the transaction. Depending on the frequency of the order, the level of sophistication of information may vary.  Shifting to B2B e-commerce will prove to be a much-needed transformation. 
Here are five ways that this transformation will be seen: 
1. Online Shopping Drives Online Presence
E-commerce is changing the way people and end-users (such as doctors) shop for healthcare products and the way those products reach the hands of customers. Instead of visiting a pharmacy, most customers are turning to the internet to perform the functions of a regular pharmacy. Healthcare and life sciences companies use a business model that features quick delivery to a patient's door or to hospitals and healthcare centers. Investors see promise in this revolutionary approach to medication fulfillment, demonstrating that the market has confidence in this model despite the shifting healthcare and life sciences landscape. 
With more and more people turning to the internet to access products and medical care, the healthcare and life sciences industries have been increasingly concerned with the quality of their online presence. According to an online medical marketplace, 50% of their customers are referred by their primary provider or by hospital staff, and 20% are referred by family or friends. This highlights the need for the healthcare and life sciences industries to increase their online presence and maintain it. 
2. Helps explore new possibilities while cutting costs and time 
Shifting to an online B2B e-commerce process can help businesses recover 25-30 percent of their investment. Some of the more mature players might even see higher returns of their business through online orders. 
Migrating more orders online frees up time for sales reps. They can concentrate on introducing new products and capitalize on opportunities for new business. This allows industry leaders to use their time and ability to explore new channels of business and revenue streams. This can also help expand their client base and move into new markets. 
B2B e-commerce enables the healthcare and life sciences companies to see where the business is coming from, where the segments are online and where they are offline. It also gives them the ability to offer variable discounts with certain customers, on certain products, or even just one customer. It will make drug prices more transparent and market-oriented. 
Read more: Odoo E-commerce – 5 Reasons to Integrate Your E-commerce Application with Odoo ERP
3. Transforms Logistics Operations
Synchronization of logistic operations is critical for the success of any business. Enterprise customers generally look for reliability, speed, traceability, and convenience in delivery along with effective product returns, and exchange policy of damaged products. 
Technology solutions for B2B e-commerce provide orchestration with an application that is to be hosted on an e-commerce website. The open standard in these applications facilitates information exchange that allows real-time visibility for seamless integration across supply chain stakeholders. E-commerce offerings can provide credibility and trust for transactions between companies involved in the supply chain. 
4. Enables Customer Personalization
B2B e-commerce enables customer personalization. Enterprise customers want personalized solutions. B2B e-commerce provides a customer portal with content organized around the parameters of their past purchase history and price optimization algorithms that are adjusted on the basis of the relationship. E-commerce offerings are simple, flexible, and convenient. B2B players can use a comprehensive suite of tools that are available to help their customers navigate the site. Certain platforms incorporate live online support to assist with any queries or issues which can improve conversion levels and facilitate buying decisions.
5. Sheer Momentum 
Many medical device companies are already selling products online to enterprise customers. The healthcare and life sciences market is ripe for disruption. Medical device manufacturers and pharmaceutical companies will continue to deliver to wholesalers and distributors, but e-commerce allows them to embark on direct-to-patient delivery. Logistics is ready to respond with tailored services for various products. B2B e-commerce is set to propel healthcare and life sciences forward in the extremely near future.
Take Action
Ultimately, healthcare and life sciences e-commerce will facilitate the redistribution of stakeholders' offline enterprise transformation and reconstruct all the links of the value chain. Realizing the benefits of B2B e-commerce, many healthcare and life sciences companies are becoming believers. 
Read more: Top 5 Open-source ERP Systems for Medical Equipment Suppliers
E-commerce can effectively optimize operating processes, reduce costs, manage resource allocations, and address the increasingly diversified consumer healthcare demands. The healthcare and life sciences companies must understand that due to the conditions of accelerated technology change, it has become critical for enterprises to become more skilled in deciding their future course and be firm in taking action. If you need help with this, we at Fingent are here to help you take that next step. Get in touch with us and just let us know what you need. 
Disclaimer: The contents of this article reflect the opinion of the author and do not represent Fingent's view about Facebook's or Google's policies
The latest advertising policy from Google and Facebook on cryptocurrencies has been hailed by users, media and even those in the cryptocurrency industry. It is easy to understand why.
Advertising, in itself, is unpopular.
The constant badgering of advertisements on social media, together with the exaggeration of product benefits has led to a lack of trust between advertisers and consumers. With every other cryptocurrency promising to be the next Bitcoin, users on Facebook and Google will be happy to see fewer advertisements promising instant riches and get rich quick schemes. Indeed, cryptocurrencies and ICOs have been viewed, as a fool's gold.
Like any nascent tech sector, the cryptocurrency area  is extremely unregulated, offering an avenue for fraudsters to take advantage of investors.
"Pump and dump" schemes, a testament to greed and naiveté, have made few people wealthy at the expense of many who bought into the utopian "get rich quick" dreams and "mathematical guarantees" offered by cryptocurrency promoters. Platforms like Facebook and Google provide scamsters with the opportunity to micro segment and target thousands of unsuspecting users, at a very low cost. Gullible investors often invest their life's savings without understanding how currencies are programmed or how the market for these works. In this context, banning cryptocurrencies and related advertisements, to reduce the risk of consumers being scammed by such groups, appears to be a sensible measure.
But on the other hand there is also a fair argument to be made this ban is unfair.
For one, the policy impinges on doing legitimate business. Advertising is protected by the First Amendment. The Federal Trade Commission (FTC) can regulate the communication of deceptive information. The action by Facebook and the proposed action of Google to ban cryptocurrencies is violative of the freedom to advertise because no federal agency in the US has banned these, and both Google and Facebook are not federal agencies but private entities. As of the time of writing this article, the Securities and Exchange Commission (SEC) has not declared cryptocurrencies illegal. The Commodity Futures Trading Commission (CFTC) considers bitcoin as a commodity and treats it on par with other commodities. It has allowed the launch of bitcoin futures. It has also approved a platform for trading and clearing of virtual currency derivatives.The IRS treats bitcoins as property. Some states are in the process of enacting legislation. The Uniform Law Commission is considering legislation to regulate transactions in cryptocurrencies as transactions in financial assets.
However, at present, there is no law requiring social platforms or search platforms to ban cryptocurrency advertisements.
The moot point for Facebook and Google to consider is whether cryptocurrencies are legitimate or not.Since there is no authority that has banned cryptocurrencies in the US, it is quite unfair to ban ads on cryptocurrencies.
Since the federal or state agencies are ambivalent about cryptocurrencies it is also startling to see forward looking companies such as Google or Facebook to effect a ban ostensibly to safeguard their customers.
But, they forget that in trying to safeguard one set of customers they are denying important information to another set of customers.
Customers, who look up to Facebook and Google for information on certain products and services such as those related to cryptocurrencies.  By this action, both have now bunched cryptocurrencies with weapons, drugs and counterfeit products. In fact, by banning ads on cryptocurrencies, they are perhaps forcing customers to seek information on cryptocurrencies in other channels of communication, which may not have as robust a policy on deceptive advertising as Facebook. One wonders why, with all the resources at the disposal to these behemoths, both companies do not consider it worthwhile to weed out scams or to stop issues like cryptojacking and educating consumers about the risks across all categories instead of imposing blanket bans.
The policies framed by the two internet giants are not specific and very broad.
The operative part of Facebook's policy is "financial products and services that are frequently associated with misleading or deceptive promotional practices." One could argue that most advertisements are deceptive promotional practices. Many cryptocurrencies are simply advertising their products and services with straightforward call to action without indulging in any hyperbole. A blanket ban that affects legitimate businesses is unfair.
Then there is a matter of core values and principles.
Facebook and Google have used technology to connect people across national borders. Cryptocurrencies can help people conduct business across national borders without middlemen, providing financial inclusion.  Like the early days of Facebook and Google, Blockchain technologies like Cryptocurrencies are a product of innovation and its full effect is yet in the making. To deny full expression to this technology by the two advertising behemoths is unfair. It looks as though Google and Facebook have taken the path of least resistance by resorting to a blanket ban.
Unsurprisingly, there is the insinuation of strategic motives behind these bans.
On one hand, while technology has made both Google and Facebook iconic brands and large advertising platforms, it is hard to believe that both companies consider it not worth their while to use technology to detect deceptive ads! So does the blanket ban have to do with competition and strategy rather than to ostensibly safeguard user interests?Is it their inability to compete with financial services offered by competitors, that has resulted in the ban? Is Facebook under pressure to follow the official Chinese line on the ban. Or, perhaps the aim is to put up walls till they are able to get around deciding their own crypto strategies. We may never know. Also, both Google and Facebook, plagued by issues about privacy breaches, may not want to find themselves in the dock again for having provided their platforms to scamsters. Nonetheless, to say that all ICOs are scams, impacts people who run legitimate businesses, and is a case of throwing the baby with the bath water.
In summary, while the intention to prevent fraud, curb ponzi schemes and protect consumers is good, who should make decisions about the legitimacy of a business, and the restrictions that should be placed on an industry? Should it be a corporate like Facebook and Google who makes such decisions or should it be those representing society.
Unfortunately, lawmakers are often light years behind technology and work in a reactive mode rather than being proactive.
References:
Automation in the retail space improves efficiency, enhances the quality of service, and reduces the cost for all stakeholders. Retailers who realize this fact strive to offer innovative products and solutions, based on automation technology, to differentiate themselves from competitors.
Here are some of the ways in which retailers leverage automated solutions to optimize their operations and cut costs.
Digitalization of Tasks
Digitalization boosts the efficiency of manual and tedious, time-consuming internal tasks. While most progressive retailers have already applied IT applications and solutions in a big way, the emergence of IoT has given rise to newer solutions that take efficiency and quality improvements to a whole new level.
IoT based solutions like leveraging components such as RFID tags, NFC, sensors, and smart devices are primed up to disrupt the retail space in a big way. Retailers apply such solutions in almost all retail functionalities, including product search, checkout, analytics, inventory management, security, PoS, and vending machines.
NFC based payments systems, for instance, facilitate contactless payment systems, speeding up the process considerably, and doing away with queues.
Amazon GO, the checkout free, fully automated grocery store in Seattle offers a prototype of the future store. The store uses cameras and sensors to track what shoppers remove from and place back on the shelves. Amazon bills the customer automatically when they leave the store, using the credit card stored on file. Check out lines, often the major pain point in a retail store, become superfluous.
Starbucks's "Order & Pay App", allows customers to pre-order items when on the move. The order is ready when customers enter the store, sparing them the hassles of having to stand in a line. The app, in essence, replaces the POS terminal.
Retailers who invest in such solutions reap huge savings as a result of reduced employee and infrastructure costs. They also gain through increased sales resulting from increased customer satisfaction.
Automation of Key Processes
Automation of critical processes such as inventory control, filling out employee timesheets, invoicing, entering information from various PoS terminals to the accounting platform, financial management, point of sale transactions, etc., can improve efficiency and bring about big cost savings. An integrated point-of-sale system, for instance, spares the need to manually key in transaction information into the card reader or other systems.
Many retailers have identified robots as a key tool to automate their processes. Evidence on hand suggests big efficiency gains and cost savings through the implementation of such innovative automation solutions.
A case in point is Walmart that has patented the use of robots in retail stores. Robots offer an effective and reliable solution to key issues such as insufficient staffing during peak hours, cleaning messy aisles instantly, and identifying theft with precision. Robots are excellent workers, and an HR department's dream-come-true; they do not need a vacation, never get sick, arrive at work 100% trained, and do not slack. The deployment of such robots has saved millions of dollars for Walmart, in the form of reduced HR costs.
Another success story that retailers can set as a benchmark is that of Amazon's Kiva robots. Amazon deployed these robots across its warehouses, in 2014, to automate the retrieving and packaging process. Amazon has already saved about $22 million per fulfillment center by deploying these robots, according to Deutsche Bank.
There is the added benefit of automated technologies attracting youth. A recent study by Fisch Restaurant estimates nearly one out of three customers in the 18 to 24 age group prefer ordering from the drive-thru at restaurants because "they don't feel like dealing with people." Likewise, McDonald's automated ordering kiosks are a rage across Europe, relegating manual ordering to the second spot.
Personalize Customer Experiences
A major objective of applying automation technology is to enhance customer experience. Customers are the lifeblood of any business. In today's age where choice is plenty, customers who feel dissatisfied or have to put up with difficulties to complete the transaction will leave. As such, retailers strive to create high-value, personalized interactions with customers.
The first step towards facilitating the customer is to understand their preferences and requirements. Today's customers demand highly personalized services. Research by TimeTrade reveals 36% of shoppers do not like to wait for items to ship,  30% of shoppers prefer advice on what products to buy, and 90% of customers will make a purchase when they receive assistance from a knowledgeable store associate.
Retailers may personalize each customer's experience by harvesting the growing volumes of customer data available across social and other channels.
Retailers could use such data to offer location sensitive offers. In the past, retailers strove to deliver contextual product recommendations. Today, they strive to rationalize the shopping opportunity. 7-Eleven, the global convenience brand targets customers based on location and weather and delivers customized and time-sensitive offers. For instance, if it has started raining in the city or a specific area, the company may offer discounts on umbrellas to customers who are outside their homes, and in the vicinity of the stores.
Lowe is all set to introduce LoweBots – multilingual, autonomous customer assistance robots. The pilot program has been announced in 11 locations across the San Francisco Bay area.
Personalizing customer experience goes far beyond creating brand loyalty and increasing sales. By understanding the customer, the retailer can target and optimize the effort and investment on the customer, without wastage. For instance, if a customer is known to prefer shopping alone without the aid of a salesperson, the retailer can spare the time and cost associated with deploying the salesperson to serve the customer.
Integrate the digital ecosystem with the real-world shop
The most common manifestation of integration of the digital ecosystem with brick and mortar shops are customer apps which aid the shopper as they shop in the physical store. Such apps make shopping easier by listing detailed product features, offering demo videos, and providing customized geolocation-based offers. Such apps also facilitate omnichannel sales. The shopper, may, for instance, opt to shop at the store and get the product delivered through an e-commerce channel.
Retailers need to complement such apps by installing beacons to identify customers who enter the store premises. They could then personalize the experience based on the customer's preference and demographics. For instance, leading brands such as Sephora and American Eagle identifies each customer to deliver discounts on their birthdays.
Retailers would also do well to take the transaction to the customer without them having to wait in a long, slow-moving checkout queue. Even if red-hot IoT based technologies such as "Amazon's Go cashless store" is beyond a small retailer's budget, they can still adopt the Tablet PoS system that allows their staff to check out customers in aisles, doing away with the cumbersome check-out queues. There could also be a facility for online app-based checkout.
Examples of retailers who have applied innovative new automation-based products to enhance customer experience are many. Westfield London, for instance, applied an RFID technology driven smart card system, enabling customers to park their cars without needing a ticket. This is a big improvement over the manual process of refunding parking tickets, sparing the hassle of customers having to present the parking tickets and claim a refund from the store.
Likewise, augmented reality chat bots not just enliven the customer service experience, but also offer greater insights into the customer, reducing the effort and time for the customer service agent.
Audit and Redesign Internal Procedures
A sure shot way to boost internal efficiency and reduce costs is by reducing internal processes by adopting Lean methodologies.
The prerequisite is to conduct a thorough audit to identify supply chain strengths and weaknesses and identify and quantify waste. Retailers can optimize inventory, and pinpoint other areas of improvements.
Constructing an end-to-end lean value stream flow, focused on minimalistic procedures, improves transparency, and makes it easier to review and eliminate avoidable procedures. It creates a standardized workflow with all glitches and kinks ironed out, while co-opting abnormal workflows, catering to all contingencies such as a power failure which results in many POS terminals going down.
Automated retail workflows come integrated with analytics and a CRM suite, creating a highly powerful system, and facilitating further cost-saving methods such as just-in-time inventory, and real-time stocking.
Optimize the Workforce
Automated algorithmic-based labor scheduling tools calculate store workload and optimize staffing, with a high level of accuracy. Custom made algorithms consider factors such as store format, operating hours, backroom configurations, labor regulations, ergonomic considerations, and all other factors, to schedule shifts seamlessly. Such automated systems optimize staff at peak hours and ensure they remain at their productive best. It also reduces absenteeism. The investment is such a solution also delivers a big motivation boost for the workers, reducing turnover rates and decreasing HR costs considerably.
An advanced workforce optimization software, powered by advanced analytics, integrates the customer journey with the employee's schedule. For instance, if an employee has already struck up a relationship or a rapport with a customer, the employee is assigned to the same customer as far as possible. Such software also ensures high levels of compliance to deliver operational control and business confidence.
Optimize Merchandising
Retailers do not make money by blindly stockpiling inventory. The inventory has to sell. When introducing a new product, smart retailers ask pertinent questions such as "Will the product sell?" "Can the store make money selling the product?", and so on.
Having introduced a product, a retailer's prime focus is to optimize the handling of the product inventory; the ordering processes has to be streamlined by identifying the most optimal order-quantity and should be integrated with the sales forecast to eliminate stock-out situations. A good, automated inventory management suite automates all these processes, boosting efficiency and reducing costs.
Automating the merchandising and product exposure process offers retailers the infinite capabilities offered by machines, as opposed to the finite capabilities of a human employee. It also facilitates easy integration of disparate data sources, and comprehensive analytics based on live data. Customers who enter the store are presented with the most optimal inventory, in the best possible way. The analytic engine, could, for instance, draw up the price-point resulting in maximum sales, and tweak the pricing and merchandising strategy accordingly. The net result is the elimination of wasteful trial-and-error methods and saving time. It also ensures the exposure of more products to more people, increasing sales.
Embrace analytics to improve processes
The application of IoT based sensors has taken data analytics to a new level. Retail analytic solutions now aggregate data from video camera feeds, beacons, Wi-Fi, POS systems and other components, and subject such data to big data analytics.
Retailers could gain valuable insights from such analytics. They could measure various elements in the buying process, such as the products each customer inspected in detail, tried, and compared. This information, available in easily digestible reports and graphs, allows retailers to optimize their inventory, eliminating slow-moving inventory. They could also fine-tune prices to boost uptake of inventory. More importantly, such processes become automatic and precise, with a high degree of accuracy, reducing the costly trial-and-error methods usually associated with the processes.
Mindtree's 2017 study, "Sixth Sense of Retail", reveals how rapidly evolving digital trends such as social media, mobile applications, and automation reshape the way retailers engage with customers. About 51% of young shoppers (16-24) are comfortable with automated technologies and would visit robot-driven stores, but as high as 78% of older shoppers (55+ years of age) were apprehensive about this trend. Likewise, while 44% of men, cutting across age groups are comfortable with automated technologies, only 30% of women are similarly comfortable. As such, retailers would do well not to blindly embrace automation, just because someone else is also doing it. Rather, they should study their business, understand their customer, and apply automated technologies judiciously.
Why do retailers undertake operational improvement?
Enhancing operational excellence will improve customer satisfaction, reduce compliance cost and optimize procurement. Today, retailers are taking a closer look at different aspects of their operations to improve customer experience. Top-notch retailers implement new technologies and processes on a continual basis to boost operational excellence.
This infographic lists 8 ways to boost operational excellence in retail stores.
If you are into Retail, sell things online or plan to start doing so in near future, or is a consumer of any type, this infographic is a must-see.
We are living in an era of unprecedented changes.The industrial revolution brought in an entirely different range of new material good which improved people's lives. Today, we are witnessing the next big revolution which is transforming the lives of millions better known as revolution 4.0 or popularly coined the Internet Revolution.
The e-commerce dilemma
The e-commerce Industry faces a bunch of problems like maintaining customer loyalty, unwanted product returns, price wars & the real competition with brick & mortar based businesses.
Let's focus on one problem for now & understand how we could solve it properly. Customer loyalty is very core to many businesses, as they believe that their customer is their king. But, customer loyalty between e-retailer and customer is built on various factors like shopping experience on the mobile app/website, prompt delivery of goods and finally the real quality of goods as well.
When it comes to building customer loyalty, e-retailers don't solve the basic problem i.e on-time customer support. Instead, e-retailers usually try to build customer loyalty by offering hefty discounts, unwanted promotional activities and at times with gamification.
Taking customer support offline
Customer support should be the first priority in any type of e-commerce business because at the end of the day your customers should remain happy. Any business can provide support to its customers based on the infrastructure and resources available. It can be done online & offline depending on the support requests received every day. Offline Support can be done simply by sharing a helpdesk/customer support number with your customers.

Few things to take care while setting up an offline support desk is as follows:-
A 24-hour open hotline is an added advantage as well as a USP for e-commerce business, usually, customers tend to buy things from places which provide round the clock support. The hotline reaffirms the trust and raises the credibility of the customers online.
It is very easy for people to remember a special or fancy number.  The key here is to have a number that resonates the brand value of the website as well. Moreover, with a special number, the brand positioning of your website gets a certain level of upliftment.
Generally, customer support centers miserably fail to provide support to everyone who calls in. The call drop rates are very high for support centers which receive a high number of requests. It would be impossible to attend to each and every call so that customers need not wait for a long time and have enough support staff to take support requests.
Interactive Voice Response System
IVRS is an "easy to implement" the system for businesses who receive more than 150-200 calls/day. IVRS has many options which can be configured manually and the IVRS System can be integrated to the main Support Network of the business to make things easier for the customers as well as the support staff. Care should be taken about how perfectly the IVRS can be integrated into the existing system.
Customer support script which reflects the values & ethics of the business must be followed by the support staff and customer support managers should ensure that the script is being adapted promptly because they are the voice of the business and whatever they say has a direct impact on the reputation of the business. If the median age of users in your user base is more than the age of 40 years then offline support is the best, because that generation still believes in the power of telephone.
Taking customer support online
Online Support can be provided using many platforms which is readily available in the market. Conventionally, online support is done using support tickets & Live Chat, essentially a helpdesk software where support agents resolve or escalate the support request from the customers ensuring that every customer is given equal priority. Innovation in this space is always a plus provided it increases customer loyalty, retention and most importantly brings in value.
Few things to take care when providing Live Chat or Ticket Based Support is as follows:-
Proactive & quick response
Customer support executives must be trained to provide support proactively & ensure that the customer doesn't have to wait for a long time to get the response.
Think of the customers as brand ambassadors
The sole reason a customer leaves a place of business is based on the way they are treated hence always think of customers as your brand ambassador.
There would be moments when the customer might be on a rage and is berserk with different kind of provocative words. Responding to the customer with a cool head and best way out is to think ahead and provide a solution for the customer rather than respond aggressively to the moment. Always be prepared for such scenarios.
Training the staff to use the helpdesk software is an added advantage it would reduce the fatigue in the initial days of support
Maintaining resources online like a knowledge base, FAQ, forums, tutorials which to close to users and in doubt-generating places.
Measure, monitor and improve
It is often forgotten that support efficiency can be measured. Keeping KPIs and finding ways to constantly improve them would certainly add tremendous value to your business as well as the Happiness Index of the customers. Come what may, the ultimate goal of the customer executive should be to provide 100% customer satisfaction.Taking support online or offline completely depends on the nature of business & the value addition you wish to give your customers. And,  it is important to keep a check on the additional expenditure incurred to keep the support infrastructure in place.
The era of chatbots is here
Powered by cutting-edge Artificial Intelligence & Machine Learning Algorithms presently there are many chatbot services available in the market which can be easily used by any e-retailers to give an immersive & intuitive support mechanism for the customers in almost any messaging platform.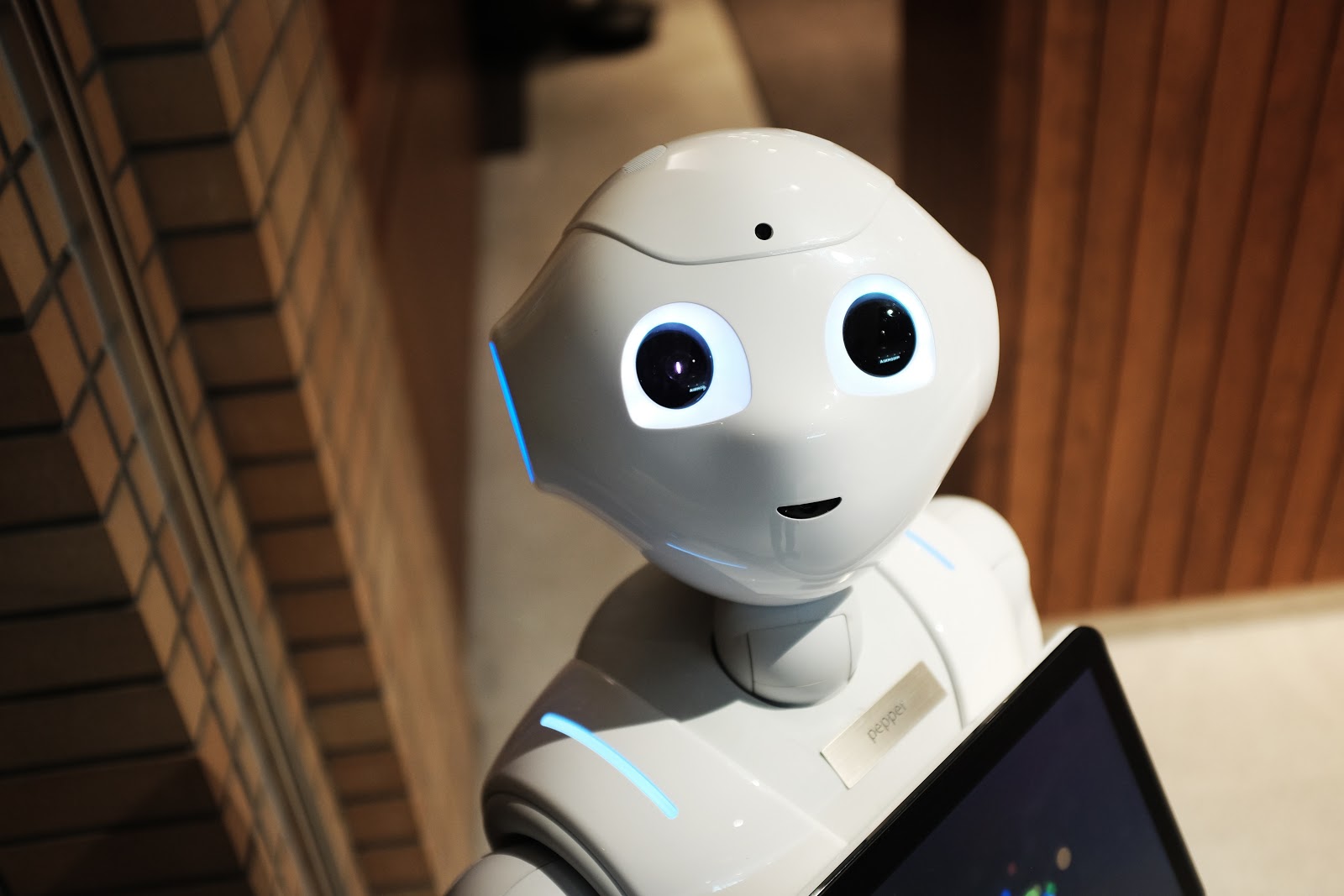 Chatbots are a simple to setup and can be integrated into any website, with many services online chatbots are presently being used by many small-scale e-retailers to run their support system. The advantages of having chatbots are the control you get over the scripts and the knowledge base the chatbot has access to. Moreover, compared to real human, the cost required to maintain a chatbot support system is very less. Chatbot certainly is a lucrative option for entrepreneurs who wish to cut cost on the operational side but customer support without a human touch has its own limitations as well.

Major Takeaways from Having a Support System in Place:-
When your customers are happy, he would come with repeat orders often. The relationship you build with the customer would have a lifelong impact on the success of your business
A good customer service certainly generates excellent word of mouth and there is nothing better than word of mouth to promote & market your business. If we look at the success of many e-commerce websites, we would find that word of mouth has played an exceptional part.
When the service is good, word of mouth and references are also good. It is very certain that your business would acquire more customers at a fraction of a cost you were supposed to. The returns you earn would be certainly much more than the returns you get by using the conventional form of marketing to promote your business.
Motivation for you and your employees
When a customer praises your business, it also boosts your employee morale. Naturally, over a period of time, your confidence rises on your business and you now know that giving good customer service is the key to build confidence in your employees, who will be empowered enough to keep their customers happy.
Last but not the least, your customer service and the manpower that you employ for service can become your competitive advantage. If your employees themselves are building relationships with customers, then they will not allow a competitor to enter or place toehold. Hence, your business becomes sustainable and competitive and difficult to beat.
Thus, as you can figure it out yourself now, an extraordinary support system is key to the success of your business and it not only impacts your customers it keeps your employees also on the run to grab a pie in the market. Grow your retail firm multifold by seeking our expert advice. The sooner you build a competitive advantage, the better it is for you and your business.
The psychology of color in human beings is a subject of' research and 'has been under study for long periods. The color scheme that is selected by the retailers for decoration, the design of the logo, content on the website and mobile applications etc. can have a direct impact on the sales.
Importance of Color
According to a research, the first impression of the customers plays a significant role in retail and 62% to 90% of it is based on color. Aesthetic appeal is of utmost importance for the shoppers and 52% do not return to the store if they dislike the aesthetics. The primary and deciding factor for 85% of the shoppers while making a purchase is the color. Signage is also an important factor for retail and it is often observed that the ads and banners are designed using red as the primary color.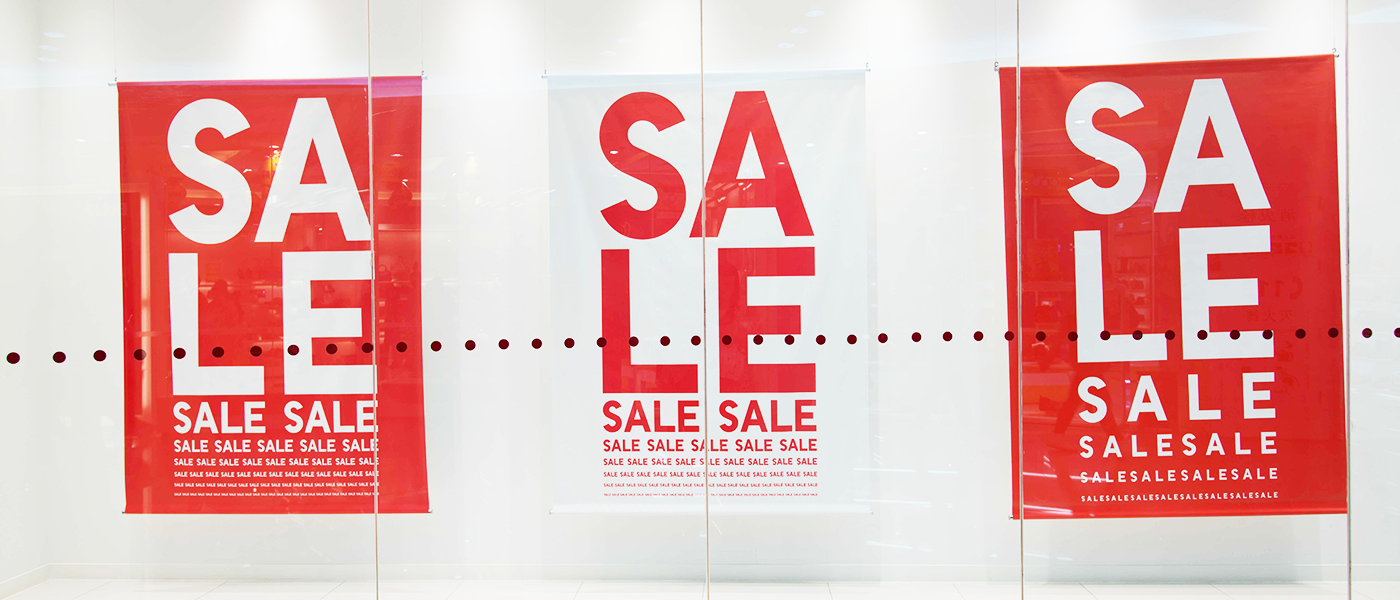 Color Schemes
There are various color schemes that the retailers may use in their store and on the web applications. Some of these color schemes are as listed below.
Monochromatic Colors: Varied tones of a single color are used under this scheme.

Complementary Colors: The opposing colors on the color wheel are used in this scheme.

Analogous Colors: The colors that are placed at left or right of a color on the color wheel are used.

Triadic Colors: The colors placed at 120 degrees apart on the color wheel are used as per this scheme.  

Split-Complementary Colors: A color is selected as a base color and two colors that are adjacent to the complementary colors are used.

Rectangular Colors: Pairs of two complementary colors on the color wheel are used.  

Square Colors: Four colors placed evenly on the color wheel are used.
There are also combining color schemes that are often used by the retailers in order to enhance the visual appeal and attract an increased number of buyers.
Influence of Color
Color is a critical variable that has the power to impact the psychology of a human at conscious and subconscious level.
The colors can be used in the following ways to have a positive and appealing influence on the customers.
The retailers shall select an effective theme for their store and shall then decide upon the colors to explain the concept to the buyers.

There are certain colors, such as green and blue that may have a calming effect on the shoppers while orange and brown can have a reassuring impact.

The retailers must understand the ability to alert and appeal their buyers through the use of adequate colors. The use of bright colors like red and yellow can grab the customer attention.

Brand recognition can be enhanced by 80% with the correct use of colors. Logo colors and color scheme should be intelligently selected.

The category of product and the choice of color shall go hand in hand. For instance, the sleek look of an electronic product may vanish with the use of bold and bright colors.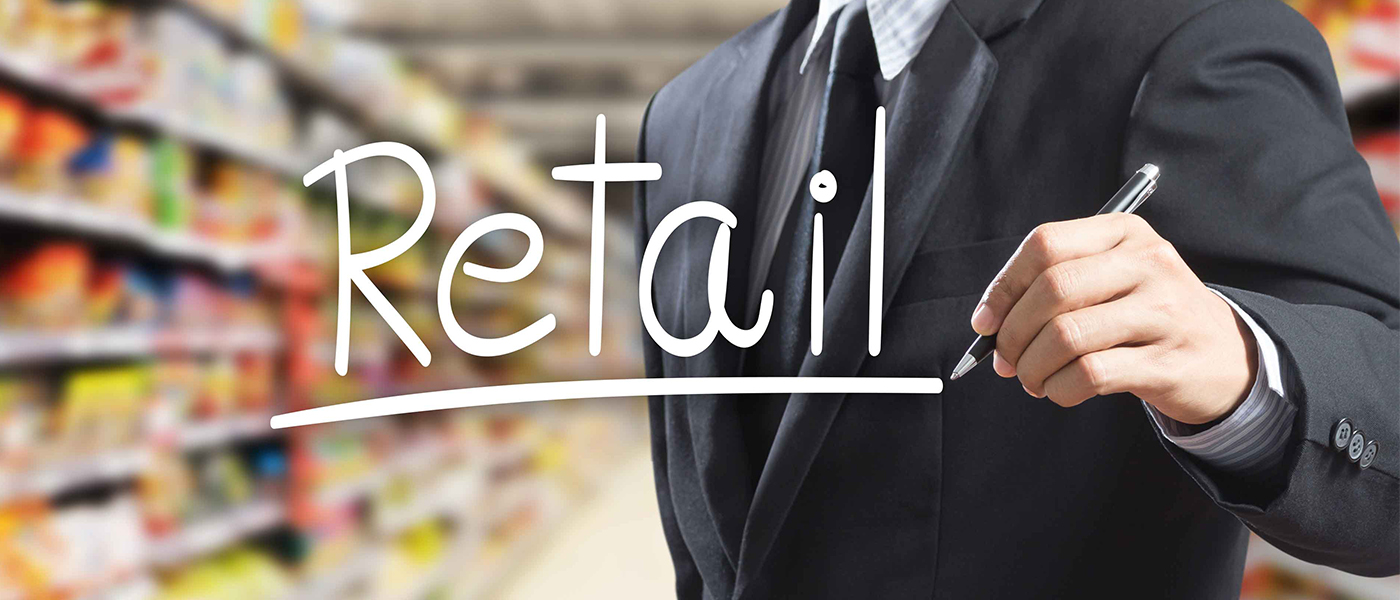 Consumer Reaction to Red Color
Red is a color that is usually associated with love and power. The color also has the ability to enhance the heart rate and also activates the pituitary gland. The use of red color in the retail stores visually appeals the buyers and grabs their attention.
A majority of retailer use red as the color for sales signs and for displaying other significant details. It is because more value is added to the aesthetics and it can be easily read from a distance.
A research was carried out to understand the importance of the color in a better manner. A male model was selected as the communicator and was asked to pose for two different pictures wearing a red sweater in one and white sweater in the other. Persuasive arguments were used to understand the color psychology of 94 undergraduate students and the picture with red sweater was rated more persuasive.
The use of web and mobile applications has increased in the recent years and the color of the website or application logo along with the choice of text color shall also be judiciously picked up. The online shoppers make their purchasing decisions largely on the basis of the color scheme used.
2018 expects to witness the e-commerce revenues to go up to $460+ billion. With the expansion of e-commerce in the recent years, it is also expected that there will be more competition in the e-commerce market. As per the recent survey, it has been found out that 67% of the millennials and 56% of Gen Xers prefer online shopping rather than in-store shopping. There are specific trends that have been observed with respect to e-commerce in the upcoming year.
Omni-Platform & Omni-Device
With the advent and expansion of Internet of Things (IoT), the consumers are making a shift towards integrated platforms and devices. The e-commerce applications will also be required to integrate to deal with the competition in 2018. Currently, around 85% of the online shoppers begin with their shopping on one device/platform and end it on a different device.
Faster Delivery
With the increase in the online sales and competition, the brands can gain a competitive edge with faster shipments and deliveries. The e-commerce companies will be required to look out for more fulfillment option in 2018 with enhanced shipping cut-off times.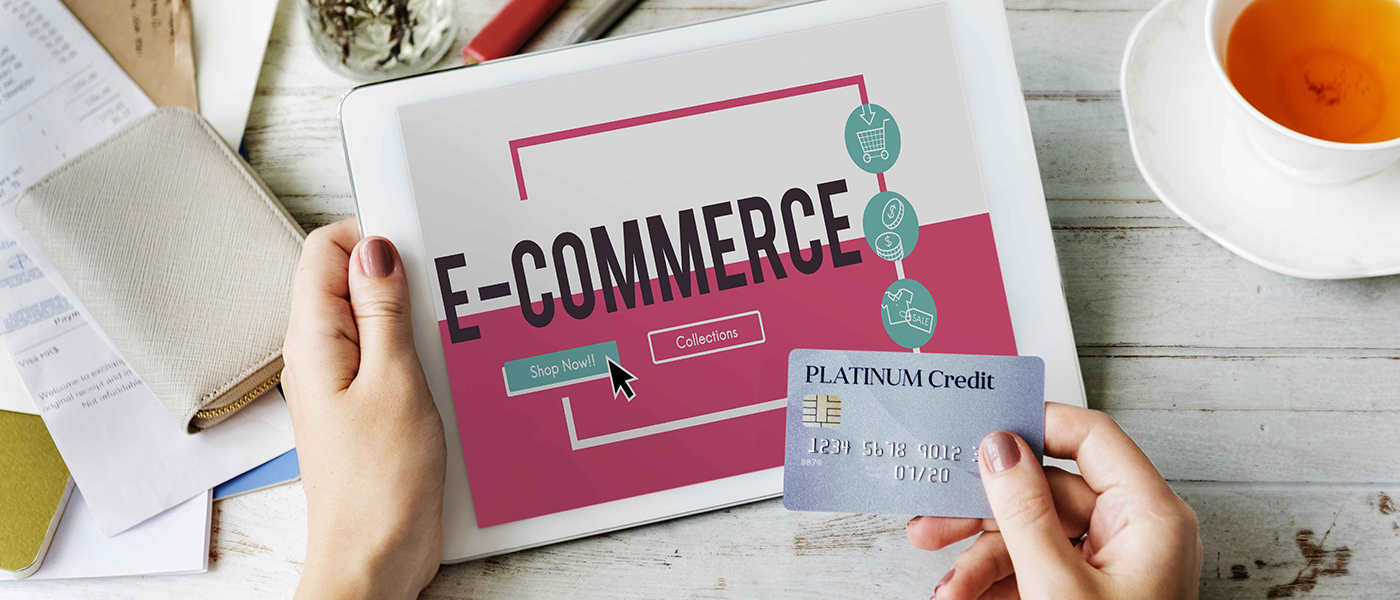 Use of Augmented Reality
Technology is witnessing modifications and advancements at a rapid rate. The use of Augmented Reality (AR) is the next big thing that will have an impact on the e-commerce industry as well. There are applications, such as Snapchat that have already started with the use of AR in their services. In 2018, the e-commerce applications are sure to search for the measures to integrate their functionalities with AR.
Video Content
It is estimated that video will comprise of 80% of all online consumer Internet traffic by the end of 2020. Videos have the power to increase the purchase intent by 97% and can also boost the click-through rates by another 200-300%. The use of live videos will be in-trend in 2018 to improve customer engagement.
Voice Search & Purchases
There are approximately 40% of the millennials that have used voice search to make a purchase. This number will further increase in the next few years. The e-commerce applications will be required to make their content compatible with the common user queries and terms used for purchasing.
In addition to this, the analysis is also carried out to understand these trends on the basis of different factors and parameters.
Trends by Gender
It has been recorded that both men and women spend five hours per week on online shopping with the percentage of men shoppers higher by 28%. The marketplaces have managed to attract 56% of women and 52% of male shoppers while the percentage is almost equal in case of large retailer sites with 75% men and 74% women shoppers. 40% women have used category specific online stores while the percentage in this section is 31% for men.
Trends by Parental Status
Online shopping engages parents for 7 hours per week while the duration is 4 hours for non-parents. There is also a difference in the budget for parents and non-parents as it has been recorded 40% and 34% respectively. 49% parents have stated that they cannot imagine their world without online shopping.
Trends by City-size
The percentage and budget allocated to online shopping are in the decreasing order in large/mid-size metropolitan areas, suburban areas and rural areas. Americans have scored the top rank in the expenditure made on online shopping. 63% of suburban shoppers do not prefer to pay shipping costs and online privacy is the major cause of concern for 38% of rural shoppers.
Trends by Types of Online Goods
Large retailers have succeeded in engaging 60% of the online shoppers for the purchase of clothing, shoes, and accessories. Shoppers prefer to stick to the marketplaces for the purchase of computer or electronic goods as the percentage recorded in this area is 43%. Marketplaces have also managed to attract 55% of the shoppers for the purchase of books, movies, and music. 28% category-specific online stores have been used for the purchase of flowers and goods.
Social media has played an influential and significant role in the purchasing trends of the buyers. The data from the social media platforms can be used by the market analysts to predict the customer preferences and choices for the year 2018 to gain and maintain a competitive advantage.
In today's age of hyper-competition, businesses need to focus their systems on the customer. A critical area of focus is business software. Much of business software hitherto focused on internal efficiency. However, competitive pressure mandate a realign, with the focus on the customer, and specifically customer support.
Businesses Need to Roll Out Mobile Solutions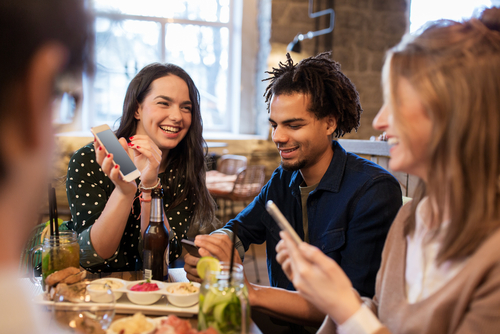 Nowadays, the basic support for customer commerce is through customer-facing mobile apps. About 80% of shoppers use their mobile phones for product reviews, to compare prices, and find store locations. A good chunk of these customers completes the purchase process online as well. About 54% of Millennials and 49% of Non-Millennials prefer shopping online. Businesses need to roll out customer-facing mobile apps and responsive websites, to facilitate e-commerce and other customer interactions.
The Rise of Virtual Reality (VR) and Augmented Reality (AR)
E-commerce websites offer a world of convenience to the customer. It brings the shopping experience anywhere, from home to office, and from the boardroom to the bathroom. However, such convenience comes without the "touch-and-feel" experience of physical stores. Virtual Reality (VR) and Augmented Reality (VTR) technologies bridge the shortcoming and offer the best of both worlds.
Cases of retailers supporting customer commerce through VR and AR-based software abound.
Swedish furniture giant IKEA's VR app allows customers to view different kitchen decors. Customers can walk around IKEA kitchens virtually, using a VR headset and app.

Sephora's app allows users to take selfies and apply the brand's cosmetic products to their images. Customers can get conclusive proof of whether a shade of lipstick will look good on them, rather than debate endlessly or speculate.
Artificial Intelligence Systems Facilitate Personalization
Personalization is the order of the day.
Most businesses already use Google Analytics tool to segment customers. They target segmented groups with different discounts and deals. Marketers also use various other predictive analytics tools to analyze historical data. Advanced solutions deliver accurate predictions about demand. Enterprises could focus their efforts on products having the greatest potential for profits.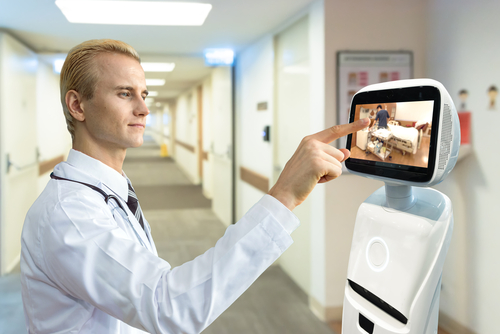 However, such a superficial approach will undergo a sea-change by 2018. More-and-more shoppers now leverage Artificial Intelligence, to source products, bargain prices, and pick up products. As a case in point, connected smart fridges detect when the stock of milk becomes low, and trigger an automatic reorder with a linked e-commerce store. Enterprises who can roll out business software to align with such smart systems, and leverage "A-Commerce" or Artificial Intelligence-based commerce, stands to gain big.
Adaptive Design Comes Centrestage
Customers' needs are never set in stone. Smart businesses keep track of changing customer preferences and the underlying influencers of such change. Business software which connects with potential clients on a personal level, in real-time, is central to such efforts.
Use-cases abound for businesses leveraging technology, to adapting its products and services to serve real-time customer needs.
Curve, a credit card company allows customers to switch cards even after completing the purchase. An executive purchasing a computer for the company with his personal card, to take advantage of a bargain, could later change the billing to the company card, after getting authorization.

KLM's new clip, attached to the traveler's bag, offers real-time directions, suggestions, and alternatives. For instance, when a user is stuck in a long line at the Eiffel Tower, the clip suggests the nearby hot-air balloon at Parc André Citroën. The clip also directs users to specific in-house services, stealing customers away from the competition.

Tesla recently increased the range of its electric vehicles for customers struck in places affected by Hurricane Irma. Range limitations in Tesla's vehicles meant owners couldn't evacuate the area.
Virtual Companions Become Mainstream
Most smart businesses now empower their workforce, especially support agents with virtual assistants. Such virtual assistants automate daily tasks in ways CRM can never enable.
Virtual assistants offer agents deep real-time insights on information hidden inside the company databases and other systems. Locating such information manually is a time-consuming task, in the absence of clear-cut information on where such information resides. The obvious benefit is a speedier resolution of consumer issues, leading to improved customer satisfaction and accelerated sales cycles.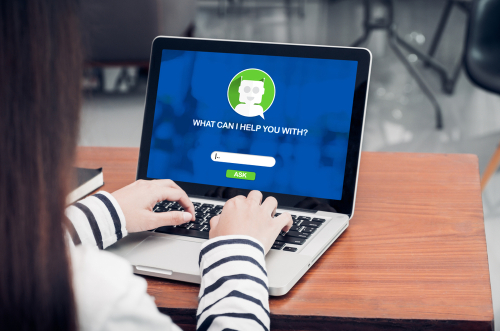 Virtual assistants also take the shape of chatbots, replacing the manual assistant altogether. Technology has evolved considerably on this front, and businesses are co-opting it in a big way. In 2018, even the most basic bots will become more interactive than Siri and Alexia of today.
AI infused bots learn from users, to offer highly relevant insight and suggestions. It could open the database and pry a solution even before a manual agent has the chance to comprehend the question. Further, the technology to make bots understand emotional intelligence has arrived. Such Emotional Intelligence capable bots would know how exactly to respond to a frustrated customer. Going forward, bots would handle most normal queries, leaving human agents only with long-tail and complicated queries.
Social Media Rises in Importance
Social media caught on big-time, with estimates suggesting a 394% increase in social media use in recent years. The widespread popularity is mainly on account of the transparency, the social media delivers. The best businesses leverage such transparency to further their business model.
Traditionally, businesses had complete control over their products and services. The business model essentially boiled down to a "take-it-or-leave-it" approach. The transparency infused by social media has changed the power equations. Customers now have unprecedented choice and ability to gather real feedback from real users of any product or service. If something goes wrong, rest assured everyone will come to know about it.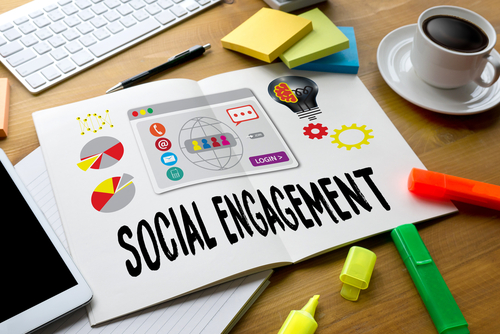 Smart companies cope with such change by giving more power to its customers. They listen to the customer eagerly and align their business software to take feedback. This ensures that the business and the customer work together, for mutual benefit. Businesses roll out more collaborative systems and link it to their key product development and management channels.
Enterprises need not always go in search of new technologies. What is important is the way in which any technology, new or old is applied. Any business today needs to adapt and change its services and products to meet the changing needs of the customers. Customer focused business software is a major enabler in this direction.
Businesses in the present are making every move to ensure that they stay ahead of their competitors in the market. A rapid growth in terms of market share, revenues and customer base is desired by every business unit. One of the strategies being used by the businesses to ensure faster growth is the development and deployment of the enterprise mobility applications.

Enterprise Mobility is the trend that allows the employees of a business organization to work remotely to fulfill the business tasks and activities using mobile devices, mobile applications, and cloud-based solutions. An enterprise mobility application refers to a mobile app that is developed to target the enterprise-related problems.
Enterprise mobile applications can enhance business growth for companies in the following ways:
Every employee engaged with an organization aspires to maintain a healthy balance between the professional and personal commitments. Enterprise Mobility Applications allow the employees to experience better flexibility by allowing them to carry out business tasks from any of the remote location. 69% of the IT decision-makers support the idea of BYOD as they have witnessed positive results with the inclusion of the same. Workers in the United States on an average save 81 minutes per week with the aid of BYOD. There are 49% employees that say that they are more productive while working on their personal devices.
Critical issues may crop up in a business environment anytime, without prior notices or hints. Enterprise mobile applications allow the employees to resolve such issues on an urgent basis irrespective of their presence and availability at the office location. Real-time interactions are also made possible with the clients that result in better customer engagement and satisfaction. The overall workflow, therefore, improves with the use of such applications.
Enterprise mobile apps can be made compatible and accessible on the personal devices of the staff members. It leads to the reduction in the cost of the devices and the share may be used in other significant business requirements.
There is a higher level of system independence provided to the employees with the use of enterprise mobility applications. It leads to the execution of the tasks from any network and the tools are installed in the devices of the employees.

More paperwork leads to increase the number of risks in the business, such as loss of documents, replication of data and inefficiency in the storage and management of the documents. With the use of enterprise mobility applications, there are electronic documents that are used for sharing and transactions. These are easier to maintain and can also be processed at a faster pace as compared to the paper-based documents. The overall business speed, therefore, gets enhanced as a result.
With the improvement of the workflow of a business and the non-stop availability of the employees, the customers feel connected with the organization. There are higher levels of transparency that can be maintained to gain customer trust and satisfaction. Rapid resolution of the defects and issues along with urgent sharing of information are some of the abilities that are made possible through the enterprise mobility applications. It leads to the better engagement with the customers and the reputation of the business organization also improves in the market.
Empowers the Field Workers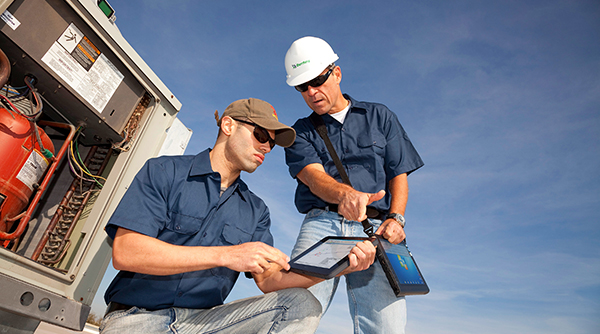 There are several businesses that include a lot many field workers to carry out operational business activities. These field workers may experience certain issues such as difficulty in understanding a task or emergence of a conflict between two resources. Enterprise mobility applications may be used in such scenarios to contact the team heads and managers for maintaining the continuity of the operations. Also, activities such as status reporting and sharing of information can be done in a matter of seconds. All of these capabilities lead to enhancement of the processing speed of the operations resulting in faster business growth.
There are technological innovations and advancements that are being carried out with each passing day. It is required for the business organizations to remain updated with the technological changes and adapt the same to their functioning. The practice will allow the business units to achieve their goals accurately and rapidly. Enterprise mobility applications are a contribution of technology that has benefitted a lot many organizations. However, the inclusion of these applications in the business architecture may vary from one business unit to the other. Factors such as nature of the business, projects that are undertaken by the organization, customer expectations, project team members etc. shall be considered before moving on to the use of enterprise mobility applications.
In today's digital age, a website is your business' window to the world, irrespective of whether you are a brick and mortar establishment or an online entity. Similarly, the need for a dedicated website is not just limited to startups but is equally vital for established business. Even if your business is doing exceptionally well, investing in a well-designed and responsive website can help you reach out to a wider cross-section of the audience and increase your sales manifold.
Here is rundown on how custom website development services can turn the tide for your business:
Website Development and Its Advantages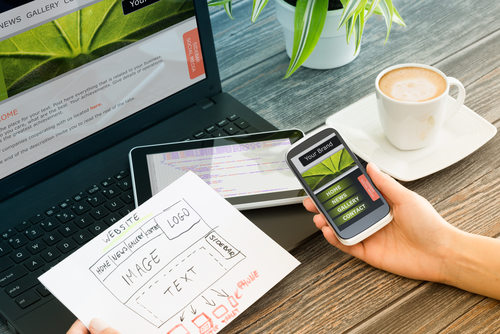 Custom web development is one of the finest things you can do to guarantee the success of your business. In addition to improving your visibility, customized website development can help your business in the following ways:
Customized website development boosts your credibility and adds a certain brand authority to your business.

A professional-looking website can bring you big gains without an astronomical investment, thus, offering a higher return on investment (ROI) than traditional means of advertising.

It does not matter whether you are a newbie or a seasoned market player, there is bound to be competition in your realm of trade. A dedicated website can assist you in leveling playing field and even beating your competitors.

It boosts your advertising and marketing endeavors across different channels. Your social media marketing and email marketing campaigns are likely to resonate better with your audience if these lead them to a website.

Custom designed websites are cross-browser well-matched.

Custom developed websites also costs nearly same as of any template based solution. They may have little higher cost but offer numerous benefits and total control on each part and role of the website.
Specialized, clean, and well-organized online presence is essential for preserving your brand reputation. General designs can create a negative impression of the product or service quality, the reason being customers see you as no dissimilar from thousand other companies. The website represents your business in terms of superiority, quality, and individuality, so you need to have one developed skillfully.
Importance of Multiple-Channel Presence
At a time when smartphones and handheld gadgets rule the roost, the number of people accessing websites through a desktop computer is fast dwindling. Almost everyone likes to browse the internet on the go. Therefore, a website with a responsive design – that ensures your website is displayed correctly and uniformly across platforms, devices and screen sizes – is essential to stay relevant in the dynamic online landscape.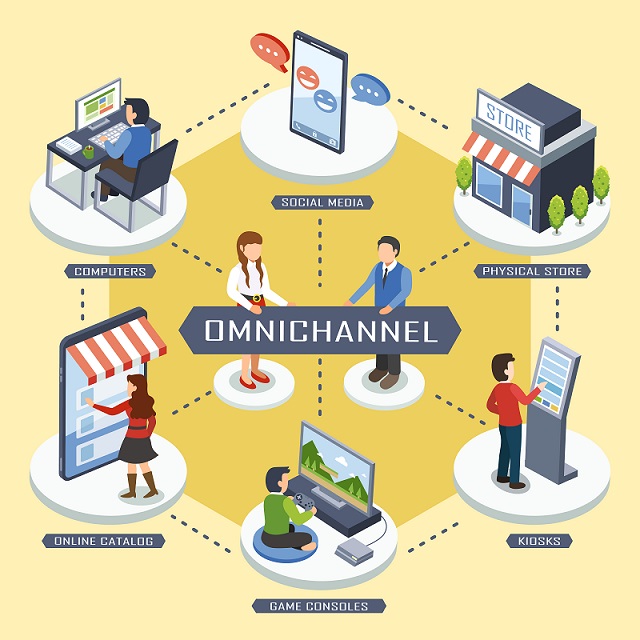 As per statistics, whopping 67 percent users are more likely to use an enlisted service or buy products on a website with a clean, responsive design. In contrast, 61 percent users are likely to exit a website with an unfriendly layout and design. The bottom line is – a potential user may bounce back from your website and move to that of your competitors if you don't cater to a multiple-channel presence.
How Digital Marketing Can Help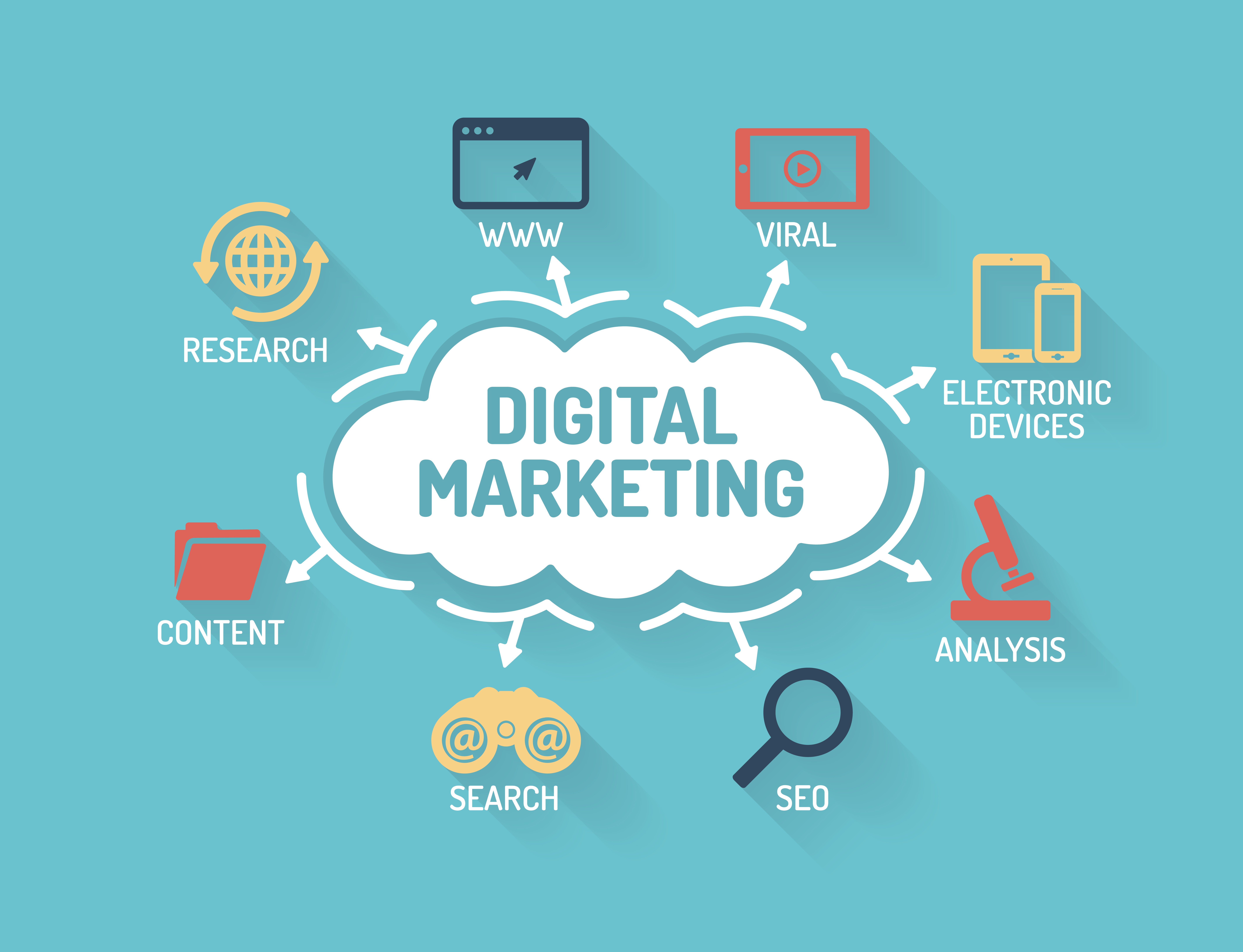 Building a website from scratch is no big deal, given the user-friendly content management systems like WordPress. Even so, if you really want to make an impact with your web presence, it is advisable to use professional custom website development services because you don't just need to build a carefully-strategized site but also work toward improving your search engine rankings to attract massive traffic. People will know that you exist, only when your website is visible in search engine results. A smart digital marketing campaign can help in bolstering your web presence to clock-in tangible gains.