Cloud Migration: Essentials to Know Before You Jump on the Bandwagon

Businesses, especially small businesses, these days are increasingly adopting cloud service technologies. Why?
It's the flexibility, scalability and value features of the cloud that are apparently driving this growth in its adoption. The basic aim is to allow employees to work better and promote an efficient work environment, with their offices available everywhere, now that telecommuting is becoming more prevalent as a trend.
Here are some facts that prove how rapidly telecommuting is becoming mainstream:
But, as a general fact,
do all businesses stand to gain from using cloud services?
Will all businesses reap equal and extensive benefits from using the cloud?
Is it beneficial for you to use the cloud?
The answer to all these questions depends on the size of the business as well as preferences in terms of data, storage, security and the like.
Before you jump on the bandwagon, you need to analyse your business scenario and your preferences to make an intelligent decision.
Is cloud migration the right way to go for you?
Cloud migration (or moving your apps and services to the cloud), is more of a long term trend. While it may have several benefits of its own, there are several factors that you need to consider before going for it.
When should you consider moving to the cloud?
If your applications are experiencing an explosive increase in traffic and it is practically difficult for you to scale and arrange resources on the fly, in order to meet the rising demand.
If you are a software solutions provider and your clients are increasingly demanding faster application development and deployment, and you want to facilitate that while cutting down on infrastructure overheads.
If your clients are looking to expand their business and diversify geographically and you think it might be a challenge for you to accommodate a multi-region infrastructure system, including its due maintenance, time and human resources.
If you are looking to reduce your operational costs and increase the effectiveness of your IT.
If you are looking to set up a disaster recovery system for an entire data center, while still having adequate control over resources and keeping costs under check.
If you are planning to expand your development team and make it widely distributed so as to allow even remotely located employees to work easily.
These are just some common situations where you could consider cloud migration. There may be more. If you can relate to at least some these, then you can probably start planning.
Small and medium businesses are more likely to be experiencing one or more of the above scenarios. They are the ones who are constantly undergoing rapid and drastic changes in terms of scale, profits and business size. Hence, the obvious features of the cloud like scalability and accessibility can come in very useful.
Large enterprises may have more sustained developments in their business, in which case, they may not necessarily need the cloud. There are other options for them which we'll be getting into, in a while.
The flipside
Now let's see some possible consequences that follow cloud migration. You might want to consider the flip side of things as well, before getting into it.
If your application uses, stores and sends back a lot of sensitive data, then you might not be able to use the cloud. Even compliance regulations restrict you from maintaining such data, in sources like the cloud.
If you are using proprietary software or technology, and you are looking to move to the cloud, then you have a problem. It might not be legally possible for you to move or deploy such software into the cloud.
You might have to deal with transparency and control issues, as your hardware is being controlled by someone else.
You might encounter latency or dormancy issues with certain operations when using the cloud.
If you want to retain ownership of certain data in your application, then cloud might not be the thing for you. When you migrate your data to the cloud, you have no control of where your data gets stored.
Shared resources can lead to occasional disturbances in terms of performance and efficiency.
Your application's design or architecture might not be suitable as such to fit the cloud architecture. Hence you might need to make certain modifications.
Again, these are only some limitations of cloud migration to get you started on the thinking process. The most common ones are listed above. You may have to deal with other minor issues as and when you migrate.
To make a judgment…
On a normal case, where you already have a setup, which is satisfactory to your employees as well as customers, and you don't really need much scaling and maintenance at the moment, then you could very well continue as such. It would not be worth these limitations for you to disturb the existing smooth process.
If you are a startup company in the manufacturing industry, it might not be feasible to maintain in-house servers and applications for internal uses. You also might not encounter a lot of the above-mentioned issues as you don't use the cloud to serve customers directly. In such cases, opting for cloud services might be the best way to go.
For those of you who own large business enterprises in the software industry, it might be better to go for a hybrid model – one which combines the best of cloud services as well as in-house servers or private servers. For applications that involve a lot of sensitive data, or for proprietary software, you could use your own servers, and for other applications, you could use cloud services. That way, you don't have to compromise on security or data ownership issues while at the same time, attain the flexibility and scalability of the cloud.
You also have the option of private clouds. More on that soon.
The cloud computing model
From a broad perspective, you could go for one out of three cloud computing models – Iaas (Infrastructure as a Service), SaaS (Software as a Service) and PaaS (Platform as a Service).
In case of IaaS models, you don't have to take care of storage, networking, CDN and virtualization. They can all be left to the IaaS provider.
In PaaS, the application platform, the development, and the database are all handled by the providers.
SaaS models take care of business management, CRM, security as well as tools.
It is important to choose the model once you have decided to for the cloud.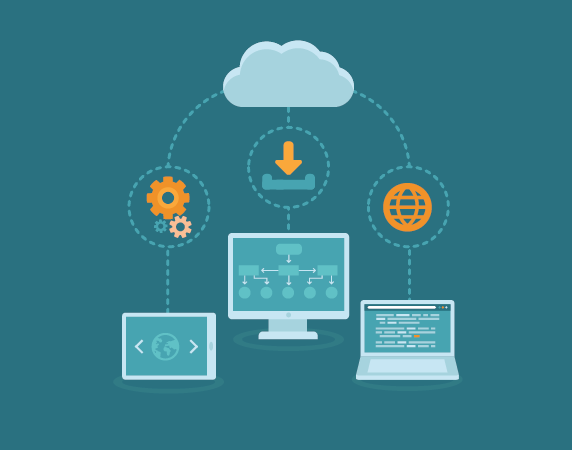 The cloud options
Large enterprises also have the option of choosing a private or a hybrid cloud model.
Private cloud is where you can create your own cloud using specific platforms like Openstack. That way you can access the benefits of the cloud, while still retaining data security and ownership. It is apt for businesses using secure and confidential information and core systems.
A public cloud is where all of your resources are hosted by a separate cloud service provider. It supports more number of customers and is better suited for companies having lesser confidential information, as all the resources are publicly shared and virtualized.
A hybrid cloud model is one in which your resources are spread over private and public clouds. Specific resources can be used in the private cloud, whereas those which do not need a high level of security can be hosted by the public servers. Large software enterprises can benefit from using this model as they can have the best of both worlds. It is a perfect blend of reliability, availability, security and reduced operations costs.
It is extremely important for business enterprises, whether large, medium or small to analyze their business and choose the appropriate cloud solution. If your business scenario demands cloud migration, then your next steps should be in choosing the right model. Once you know exactly what kind of cloud services you need, you can be sure you are doing the right thing.
Still confused? Talk to our experts and find the perfect solution.
Related Post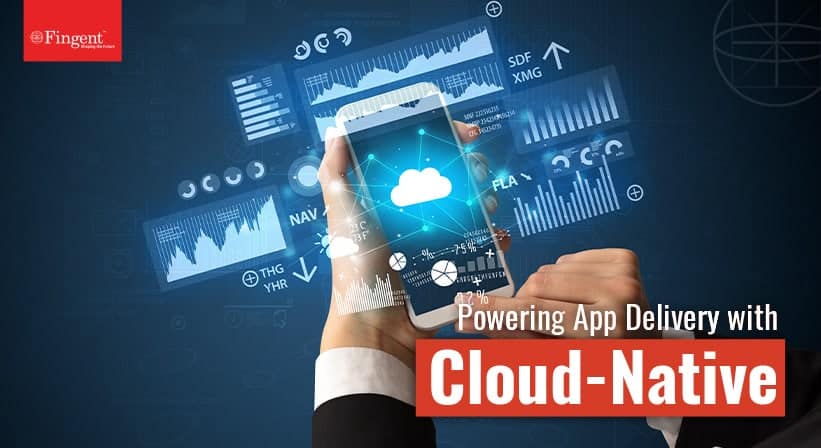 Applications are at the front and center of business strategy……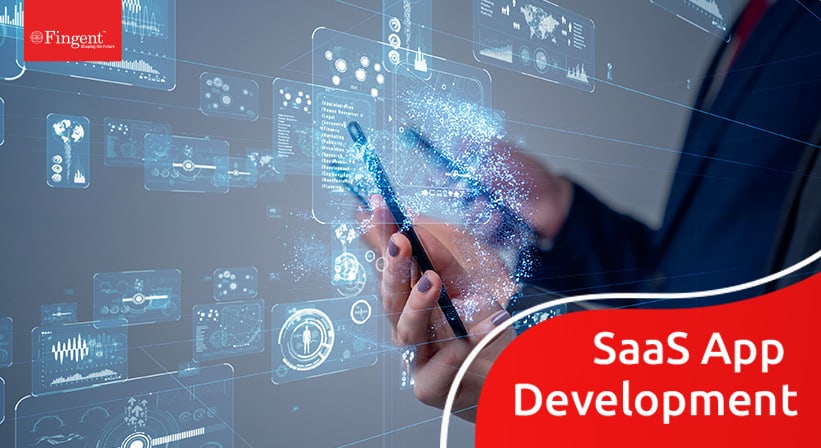 Software as a service (SaaS) is a fast-growing IT segment……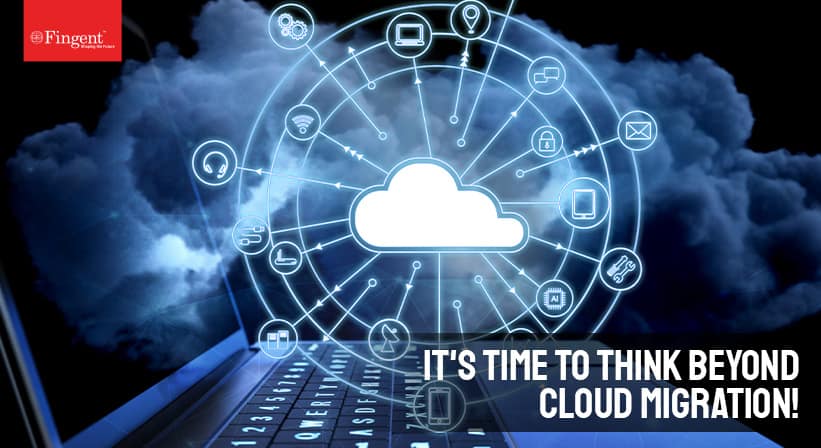 The "cloud" is a part of an evolution in IT……