Digital Transformation in Retail: Why it Matters?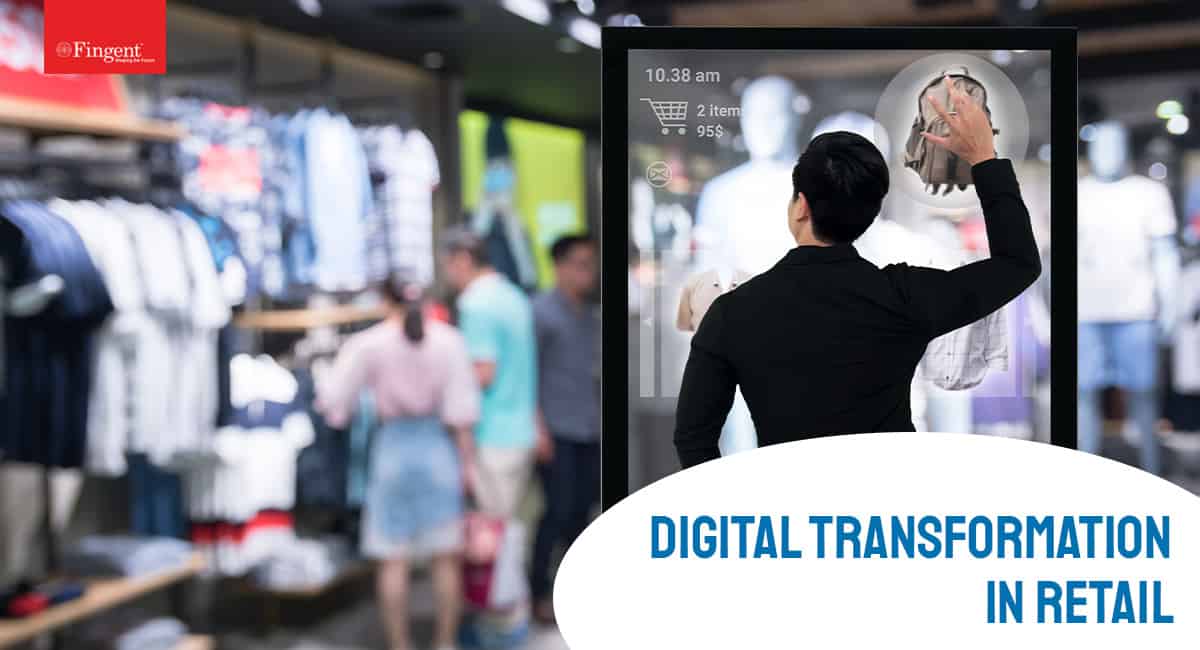 Why Does the Retail Industry Need to Embrace Digital Transformation?
The term digital transformation in the retail industry means disruption, new services, and improved functioning of the existing system using technology.
As the customer journey is evolving, retailers have to adapt and evolve as well. Also, with the shift towards personalized shopping, retailers have to go beyond focusing on a single technology in order to create new and innovative business models.
Location-based services, mobile apps, and big data analytics have brought about a significant change in the retail industry. This post details the significance of Digital Transformation in Retail. 
What does digital transformation mean for retail?
Retailers will have to look beyond marginal enhancements and redefine processes to create a connected engagement using technology. Digital transformation is not only about agility, innovation, data intelligence, customer centricity, and new value propositions but also about streamlining processes, reducing costs, and improving productivity across the transactional cycle. 
Now, more than ever before, retailers have to rethink every aspect of their business. Right from sourcing, pricing, inventory planning, employee training to customer experience management, retailers have to find new ways to drive revenues and create innovative business models.
McKinsey states that COVID-19 has accelerated the adoption of digital technologies in the retail industry. According to their report, e-commerce penetration in the United States which was supposed to reach 24% by 2024 has rapidly grown from 17% to 33% in just two months since the lockdown. 
"Contactless retail that leverages digital transformation technologies such as Artificial Intelligence (AI), Internet of Things (IoT) and Virtual Reality (VR) increases customers' confidence to shop during the COVID-19 pandemic", says GlobalData. With changes in consumer behavior and consumption patterns, retail digital transformation trends are only likely to continue in the future. 
Read more: Contactless services: The New Normal in Retail 
Simply put, digital transformation in retail can improve customer retention and satisfaction by offering products and services according to their needs. 
What are the benefits of digital transformation in the retail industry?
While digital transformation is not an easy one, a well-thought strategy can bring in the desired results. Also, it comes with several advantages such as:
1. Improved operations
Using cloud technologies helps improve operations within the company and enable the retail staff to respond to customers quickly which eventually improves client support. Availability of real-time data helps predict demands ahead of time and stock goods in advance. 
2. Convenience
AI tools are helping customers to shop without a cashier and enabling retailers to sell their products in physical stores as well as websites and mobile apps. Thus, AI-powered automation of retail processes such as locating items, tracking inventory and replenishing stocks, remembering customer preferences, etc. will enhance the customer experience.
Read more: AI To Solve Today's Retail Profit Problems 
3. Better communication
Retailers can form a better connection and improve their communication with their customers via social media, mobile apps, websites, chatbots, etc.
4. Enhanced customer experience
Digital transformation influences customer experiences and makes them better. Technical tools help increase the productivity of the employees and make services more efficient. This helps customers get not just high-quality services but also ensures a pleasant buying journey. While digital transformation is customer-centered, it also helps your business become better and stay ahead of the competition.
Read more: Re-Imagining Customer Experience in Retail Industry 
5. Boost revenue
Digital transformation offers retailers a chance to reach a wider target audience and thus increase their channels of income.
Why is the retail digital transformation more relevant now?
While the shift towards e-commerce is not new, the COVID-19 pandemic has only accelerated it. In the United States alone, approximately $600 billion represented online sales that accounted for 56% of overall retail growth in 2019.
Here are some more reasons why businesses have to mandate digital transformation and tweak their customer journey to respond effectively.
1. Life post-COVID will see a surge in online shopping
With increased emphasis on social distancing and personal safety, there will be several changes in consumer demands, saving patterns, spending style, and buying channels. Business leaders must plan their digital transformation and make profits in the post-COVID era. Business recovery and sustenance will depend on digital channels during the social distancing phase. Businesses should consider establishing digital channels and improving presence, invest in data, and improve models for customer demands. Additionally, business leaders can integrate pandemic outbreak models with supply chain demands and empower employees to work from home efficiently.
2. Transparency in supply chain
The pandemic has affected the supply networks across the globe and has caused many retailers to be unable to meet consumer demand for their products. So, retailers will have to be more transparent about their inventory and plan their online and offline customer experience.
3. Retailers with a digital presence will be more successful
Given the current pandemic situation, most people are indoors and spending only on essential items. So, retailers having a digital presence are already ahead of the competition. Such retailers are taking advantage of the pandemic situation and capturing the market share through innovation and customer acquisition. Businesses need to continue with their digital transformation program instead of closing their business and filing for bankruptcy.
4. Customers are rooting for their favorite brand
Most people are affected by social distancing, maintaining personal hygiene, queuing up for entry in stores, and other restrictions. So, customers are rooting for their favorite brands and expecting them to provide better services while taking safety measures. This increases the demand for digital transformation of retail more than ever.
Top 3 retail digital transformation trends to embrace
Retail digital transformation has already started and many companies have benefited from it. However, digital transformation is not a short-term process as technologies keep evolving and retailers will have to keep track of the latest trends. We have shared some of the latest trends to watch out for.
1. Augmented Reality (AR)
AR technologies and tools are helping customers to try and view things from the comfort of their homes. For instance, Toyota's Augmented Reality shopping experience allows you to try 10 different cars before selecting the right one. 
Another great example is IKEA. They let their customers choose furniture using their app. Customers just have to point the camera to the right place at home and the app will suggest options that suit your decor.
2. Mobile applications
Mobile apps help you connect with customers in a better way. It allows customers to check on the products, read reviews, etc. Additionally, customers can contact the support team in case of any issues.
Mobile apps are also good for further development as they allow you to add new features and enhance the services you provide.
Read more: 3 Must-Have Retail Mobile App Features to Boost Your Business 
3. Virtual Reality (VR)
Virtual Reality technology has immense potential to develop and grow in the retail industry. VR can enhance customer experience and take it to the next level as it will allow customers to check homes, cars, etc., without even stepping inside. The retail giant Walmart employs VR headsets in over 4,500 of its stores for managing grand shopping events like Black Friday. VR training has boosted the confidence and productivity of Walmart's associates and has increased their rate of retention. 
Summing up
It can be said that simply having a retail store will not help you anymore. You must integrate digital transformation from your physical store to your online store and social media accounts.
Instead of spending days researching your options, we can help you save your time and money. Let us know about your retail business needs and we'll come up with the best digital transformation strategies suited for you. Contact us today. 
Related Post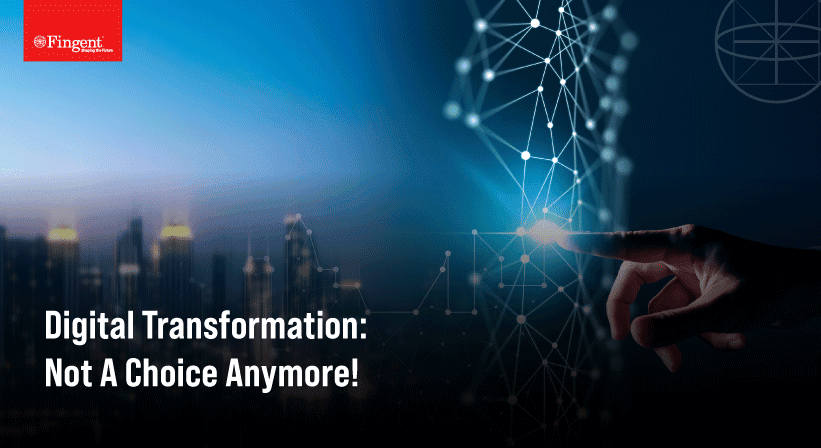 Today, technology seamlessly weaves its way into every aspect of……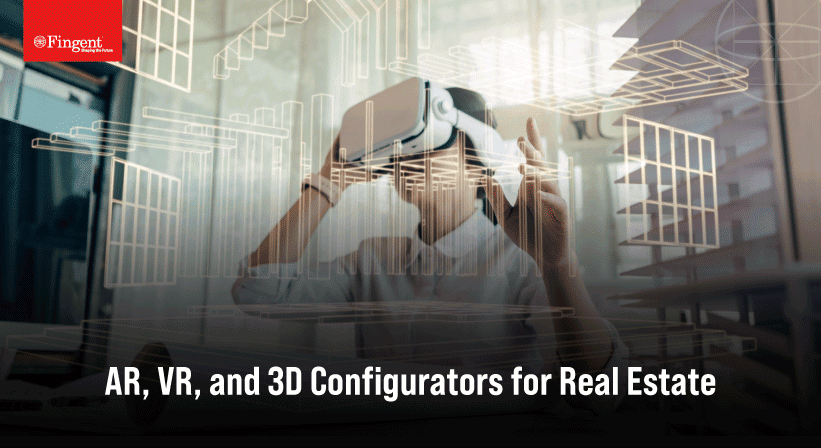 The implementation and development of immersive digital technologies such as……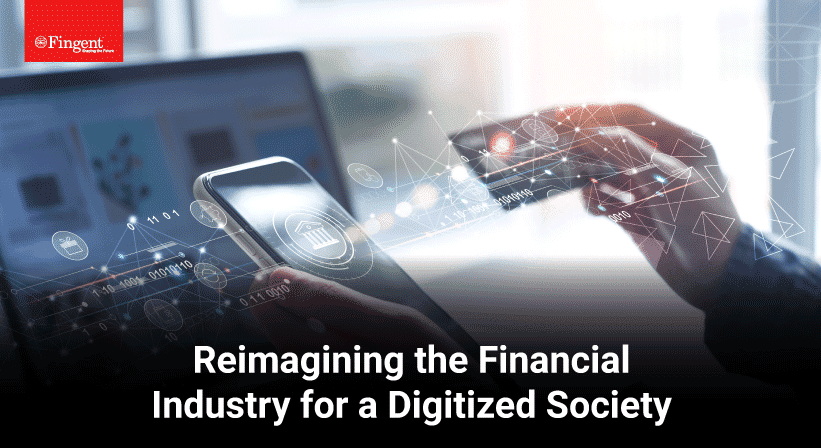 Digital technologies are evolving at an unprecedented rate. Major innovations,……