Enterprise Mobile Applications: Your Best Friend in Field Service

Field service is an industry which owes a large margin of its improvements to mobile applications. It has been leveraging mobile applications for a number of its functions and aspects for quite some time now and organizations have already replaced all of their heavy paper based processes with smart mobile applications. Most of them also continue to migrate their software as well as services and storage to the cloud, by which they allow the emails, photos, documents and other important information to be accessed from anywhere in the world.
According to a research by IDC, the world's mobile workforce is likely to have grown to 1.3 billion this year. And the American region, including the United States, Canada and Latin America are likely to have seen an increase in their mobile workers from 182.5 million in 2010 to 212.1 million in 2015, with North America in the lead for the largest number of mobile workers at 75% of the total mobile workforce in 2010.
Such being the level at which mobile workers are increasing, there is also going to be an increase in the number of mobile devices connected to the internet, which according to Gartner is likely to be more than 30 billion in number by 2020, generating almost $2 trillion as an economic value worldwide.
That said, since mobile connectivity with the internet is rapidly increasing worldwide, it is about time that field service personnel also utilized mobile applications and start becoming a part of the mobile workforce.
As a matter of fact, the field service industry is one which has a million functions and opportunities to make them automated with mobile apps. It is indeed critical now for them to keep up with the changes and embrace mobility. Using a fully integrated field service management software has to be followed up with a mobile app as well. Read this blog to know the advantages
The field service industry actually needs mobile apps more than any industry
Field agents are almost always on the move, traveling from one job site to another. And they always need access to customer information, invoices, work order information, product or tools information and the like, most often in real-time. Since they go from one place of service to the next continuously, they might need information on their next work order and their next customer as well on the go.
A well-designed mobile app can help them simplify these processes and get things done in a more efficient and organized manner. Since it is cloud-based, it allows the field agents to pull up any information instantly from wherever they are. Hence, it avoids redundant phone calls to find the whereabouts of the agents or the job site and also any delay in information exchange.
It also helps to simplify communication between the field service agents, the providers, and the customers. Many a time, field service personnel have faced challenges in communicating with their team, especially when there are several agents traveling to a particular job site simultaneously. The right mobile app helps in effective communication and better coordination among these agents. This is especially true in case of companies that provide round-the-clock maintenance and inspection support. They definitely need a communication system that spans beyond regular telephonic calls, so that they don't have to go through the ordeal of making a landline office phone call or enter passcodes and numbers every time that have to connect with someone. They need a system with advanced features that allow seamless communication between field service personnel.
It helps to eliminate human errors arising from manual data entry or paper-based data entry processes as well, which again adds to the effectiveness and efficiency of the organization as a whole.
Added benefits
Most field service mobile apps have many added benefits as well for the field agents, such as:
Ability to access information related to work history and forthcoming jobs so that they can do the necessary preparations
Ability to capture photos and signatures while they are on site
Ability to go through and review their assigned tasks and accept or reject them according to their skills and expertise or time schedule
An in-built navigation tool that will help them find the most efficient and appropriate route to their job site, thereby reducing travel time
Ability to request for assistance or advice to other nearby co-workers, while they are on site and ensure that they fix the issue properly
Apart from these, there are a number of additional benefits that are designed to address the many problems that can arise in field service.
For example, there could be chances for last-minute plan or schedule changes, as technicians are always moving from one job to the next. Moreover, external factors like weather problems, traffic and power failure can also cause delay and even render the field agents from reaching the assigned location.
Field service mobile apps have advanced features to track the whereabouts of the workers in real-time and even determine the time required for him to complete a job he is currently at. Hence, the service providers can assign tasks based on the location, current job, skills and expertise of the technicians. Being cloud-based, all the team members can have access to the location of the supervisors or technicians or the customers from anywhere.
Enterprise Mobile Applications
According to a study by the Aberdeen group, "best-in-class" mobile apps are capable of completing about 1.5 times as much work on a mobile device as the industry average and also achieving an average of 40% increase in operational efficiency every year. As a matter of fact, the right mobile apps or the "best-in-class", can do more than just mobilizing already existing enterprise software. A well-developed and a well-enforced mobile app strategy can actually act as a catalyst for improving coordination and effective communication, hastening the decision-making process and increase the overall operational efficiency of the organization as a whole.
On top of all that, as data gets collected from multiple sources and processes through mobile apps, there is also a chance of collating these and extracting greater, more useful information in the future.
Big data
Field service agents, as well as the providers have access to all information related to their jobs at one place. For the same reason, they have the opportunity to analyze and determine new trends and patterns and use it to make significant changes. For example, field agents assigned to follow up routine maintenance works on appliances and the like, can track the data collected from these works with the help of specialized mobile apps and use it to predict the next maintenance requirement. Hence, rather than fixing issues after they occur, field agents can utilize predictive analysis to be proactive in their approach.
On the whole, there are a number of unique features that mobile field service apps can provide to increase productivity and efficiency of the field service industry itself. It is high time that field service organizations (who have not already adopted mobile apps), encouraged mobility and started using feature-rich mobile applications to solve their day-to-day challenges.
Are you looking to adopt the perfect mobile solution for your field service business? Contact us to talk to our mobile application experts.
Related Post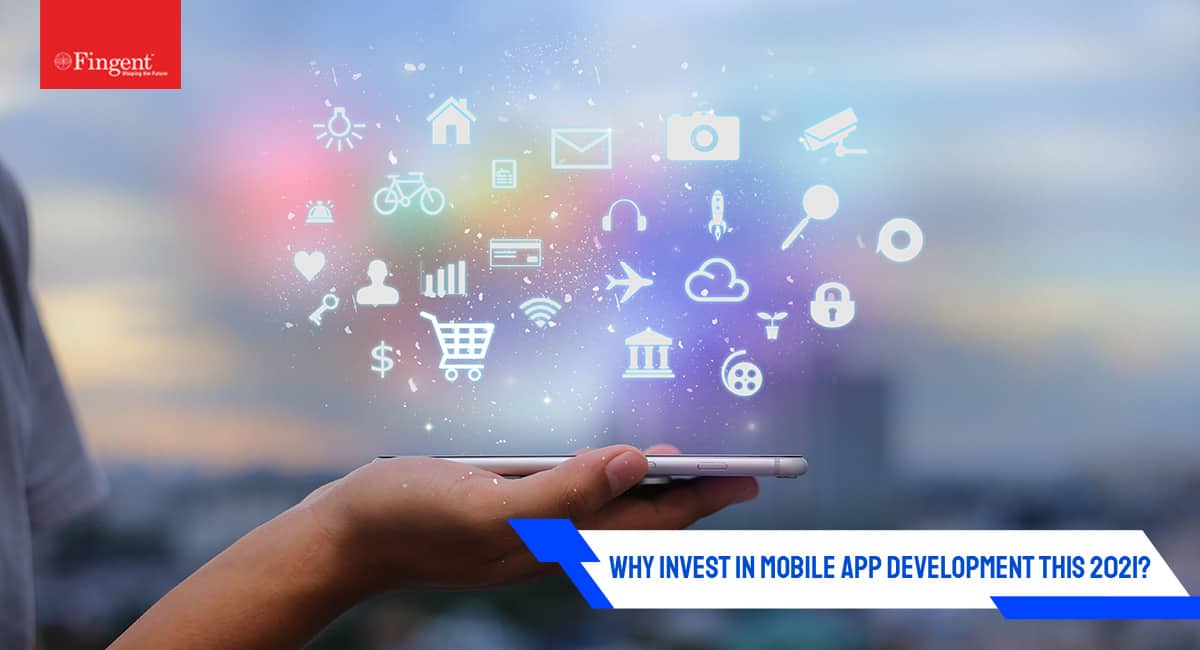 Mobile application development is the #1 priority for businesses and……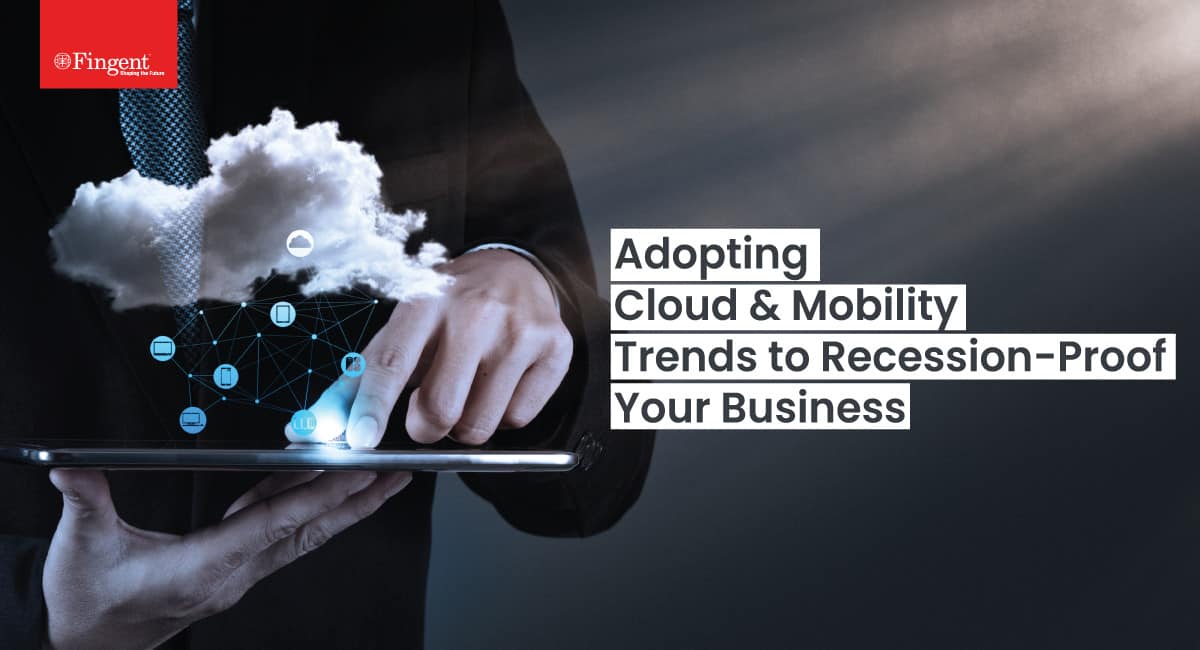 Cloud and Mobility: The two pillars to recession-proof your business……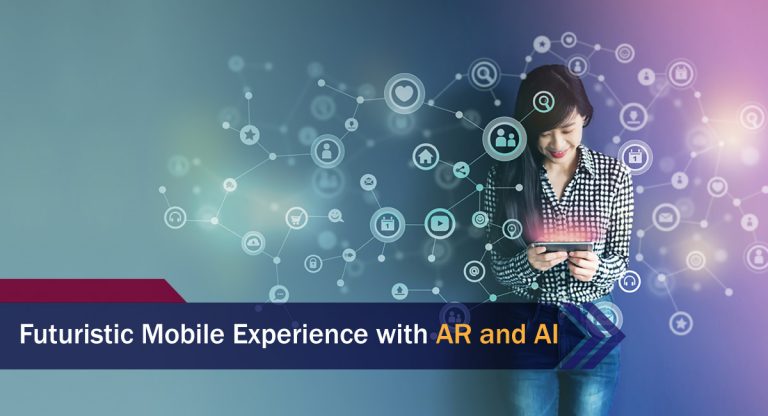 How AR and AI work together to build unique mobile……