Leveraging Technology for Business Growth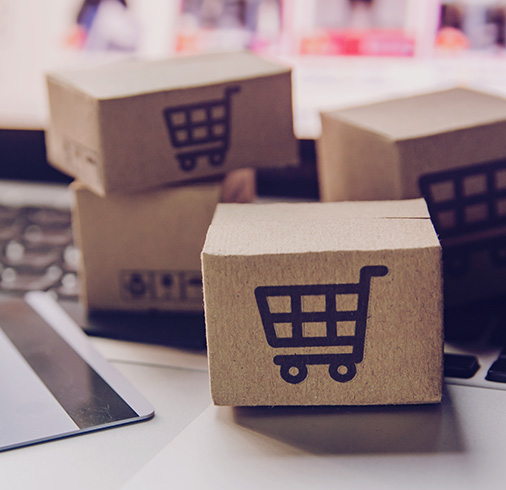 In this era of rapid digital transformation, new technologies have opened up opportunities and created challenges, fundamentally transforming customer experiences, operating models and the work environment.
While the scope, scale, and complexity of business technology has evolved at an exponential rate, sophisticated technology has also become more accessible to a wider audience. Such accessibility enables a thriving digital culture which can be a source of competitive advantages across all business functions – recruiting, training, sales, sourcing, manufacturing, logistics, marketing and more. While in the past, technology providers (like us at Fingent) predominantly worked with IT departments,  today we often work with functions like finance, sourcing, HR, project management and logistics, with minimal or no involvement of the customer's IT team.
More importantly, access to robust technology is also no longer exclusive to large enterprises. Commoditization, outsourcing, and good connectivity have driven down costs, making technology accessible to businesses of all sizes, across the globe.
By providing an attractive basis for innovation, improving cost efficiency and differentiation, the synergy between technology and business processes is no longer optional, but a must-have.
Studies reveal that 55% of startups have already adopted a digital business strategy compared to 38% of traditional enterprises.
While the specific technologies that can be leveraged for business growth, will vary widely across organizations, there are a few common themes that business leaders can consider.
The Cloud democratizes Information Technology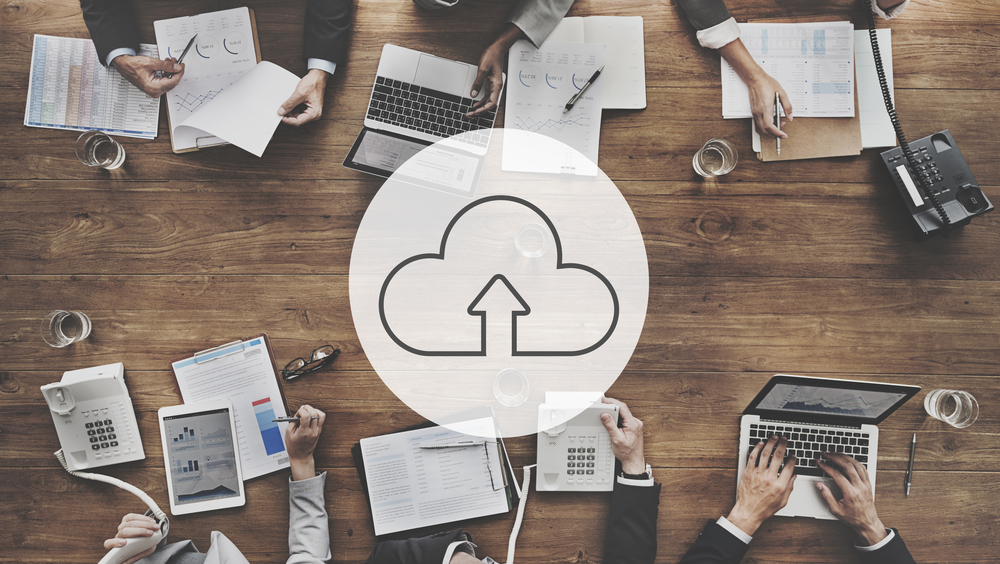 Cloud computing is really the internet as we use it today. Dropbox, One Drive, Facebook, INFINCE, AirBnB, Twitter, Uber…. Are all in the cloud. It is really an umbrella term that covers a variety of on-demand computing and storage services as IaaS (Infrastructure as a Service), PaaS (Platform as a Service) or SaaS (Software as a Service).
Related Reading: Choose the right Cloud service model for your Business
Cloud technologies help discard or avoid the need for physical IT infrastructure, and on-premise support structures for computing capabilities, by virtualizing these across server farms or data centers. Using cloud-based services providers, businesses can leverage IT assets as programmable resources, which are global and scalable on demand. This allows a business to access or lease computing resources and storage power far greater than what it may have been able to access on local infrastructure, while still being able to scale up or down in a cost-efficient manner.
Consider V Locker, an Australian firm providing automated locker solutions for freight deliveries. V Locker manages lockers for B2B customers across the globe from Australia, using IaaS (Infrastructure as a Service) and PaaS (Platform as a Service).
On the cloud, multi-tenancy enables effective resource utilization, reducing costs to make the cloud a cost-efficient option for most organizations. For e.g. SaaS (Software as a Service) Property Management service Simple Rent uses multi-tenancy to provide a low-cost, high quality offering to the commercial and residential rental business.
While the Enterprise IT spend on the cloud is relatively small, it is the fastest growing segment, slowly replacing on-premise systems. At one end of the spectrum, Oracle and Microsoft are slowly shifting legacy products to the cloud, pushing many large enterprises to follow suite. At the other end, solutions like Infince have taken enterprise cloud a step ahead by blending SaaS and IaaS for small/medium sized businesses, providing a cost-efficient, secure cloud-based alternative to expensive alternatives. The cloud makes robust enterprise technology accessible globally to businesses of all sizes without the need to invest in expensive infrastructure or large teams.
Data – Big, Small and everything in between
With the relentless digitization of business and society, we have access to extraordinarily large amounts of data. Transactional data (from digitized business processes via ERP, CRM, HRMS, POS, and similar systems), Social data (Facebook, LinkedIn, YouTube, Twitter and the like) and Operational data (from connected devices and IoT systems) can be leveraged to provide better customer experiences and improve operational efficiency. The key is not just to gather data, but to leverage it with analysis and insight. From an organizational perspective, this can require experts from multiple disciplines to work together to peel back multiple layers of data and insight.
Related Reading: Find out how Big Data is changing the Healthcare sector.
Success depends not on the indiscriminate application of technology to data, but on a coherent approach, of identifying critical data that matter, and using the right technology to generate relevant and actionable insights, delivered to key stakeholders in the value chain, in real time.
In the realm of marketing, successful big data analytics manifest as tracking everything a customer or prospect does and generating real-time alerts to the marketer or a front line executive dealing with the customer. For instance, if the customer walks into a store, the automated analytic solution alerts the sales executive immediately, and everything related to the customer, including their preferences, purchase history, and more, surfaces to the executive's tablet. Likewise, if a prospects click on an ad or downloads an app, the marketer gets an alert immediately, enabling them to engage the customer proactively, to close the deal or move the prospect up the lifecycle.
From Digitization to Digitalization to Digital Transformation
Digitization is the conversion of analog physical objects into digital goods. Paper to PDF or Doc, or physical cash digitized to mobile payments, physical signatures to electronic signatures – these are all digital manifestations of non-digital objects. Digital goods have low marginal costs, are non rival, and can easily be bundled with other digital or non-digital products. Consider online user manuals, learning management systems. Usually the first step in an organization's technology journey, Digitization sets the foundation to enable Digitalization and Digital Transformation.
"Digitization and digitalization are two conceptual terms that are closely associated and often used interchangeably in a broad range of literature. There is analytical value in explicitly making a clear distinction between these two terms." – Scott Brennen and Daniel Kreiss
Digitalization is about leveraging technology to create, enable or transform a business process- usually leading to one or more of- the discovery or new opportunities, reduced risks or efficiency gains. For example, field service management solutions like ReachOutSuite help deploy digital forms to field technicians across various locations.  It reduces the risks of revenue loss due to errors, inefficient scheduling and underprepared staff. This service also increases efficiency by maximizing staff utilization and getting more jobs done pre-staff. It further enables the identification of new opportunities by enabling techs and backend admins to understand customer experience better. Digitalization of business processes is par for the course these days with a plethora of packaged and custom built software available for enterprise planning, managing business finances, training, projects, customer management, and human resources.
Find how ReachOutSuite can make a work order manager's life simpler.
CRM systems coordinate business processes that are key to generating leads, converting them into prospects, and, subsequently, into regular customers. Additionally, CRM software solutions supply business managers with data processing and analytic tools to help refine marketing strategies, improve customer service and track overall organizational performance. Through centralization of business data, CRM software tools streamline the decision-making process and automate repetitive tasks.
Project management software eliminates laborious paperwork and tedious planning processes. With the right tools, businesses can control projects costs and improve the efficiency of related operations. Technology automates most project management processes to make it affordable and practical for any type of business. The main benefits of implementing project management software include – Easier project planning, monitoring and tracking, Improved collaboration, Better organization, and future planning
ERP systems boost productivity and promote business growth in two primary ways. First is automating business processes to improve accuracy and save time for all employees. Second, ERP systems unify data generated by the business and make it available to decision-makers and other managerial parties throughout the firm. It eliminates data sharing problems among departments and makes the information accessible to everyone.
Digital transformation is about leveraging digitization and digitalization to transform a business unit's or an organization's approach to business. This can involve one or more of – new business models, overhauling customer experience, radically different manner of service or product delivery. The transformation is driven by the business, and not by the IT team. For instance,  consider Replika, which connects brick and mortar sales to the digital realm, transforming the way sales is managed for retail. Emerging technologies will create new business models that may be hard to understand or foresee today. For instance, digital securities based on blockchain based technologies can unbundle ownership of analog assets like property or gems, while making it possible to bundle diverse asset classes to create new portfolios for investment. Such digitization of previously illiquid assets creates new customers, new strategies and new business models that may not be possible to fully comprehend today.
Related Reading: Find out how INFINCE is the ultimate digital transformation for small business of today.
In conclusion
Technology is a disruptive force.  In the current ever-changing and multifaceted business environment, technology can not only help improve your businesses' agility but can also provide cost-effective means to innovate your products and services, improving customer experience.  The key is to adopt the right tools and partners, while actively planning the change and deployment. 
Limited mode
underprepared
Limited mode
how INFINCE is the ultimate digital transformation for small business today
Related Post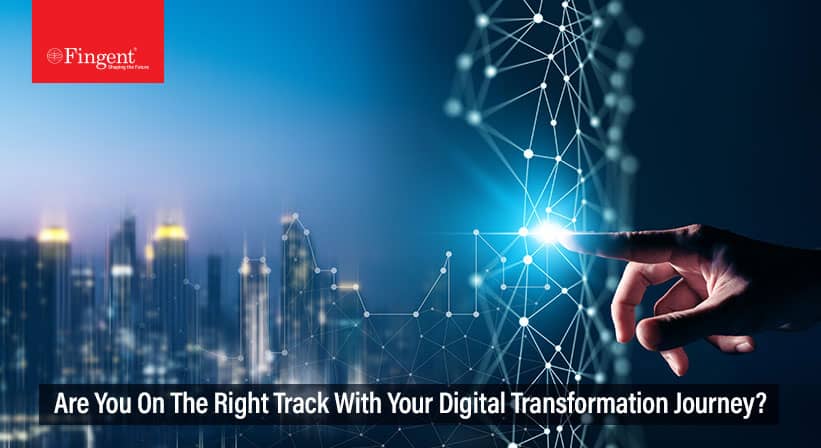 To reiterate John F. Kennedy, "Change is the law of……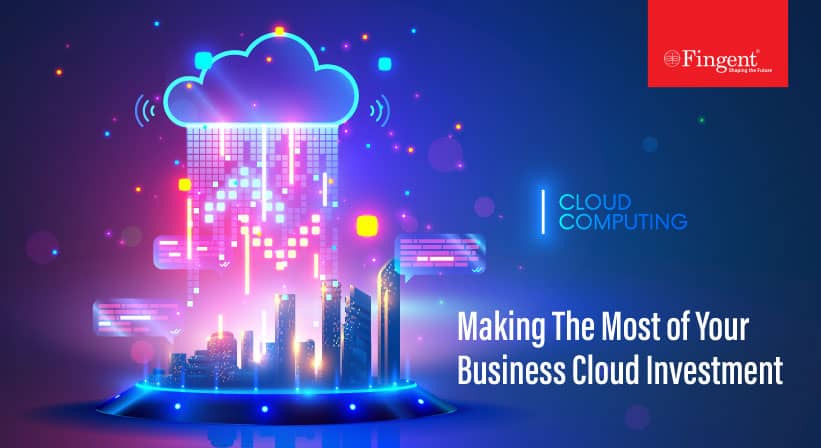 In the digital age, cloud investment is your business's propulsion,……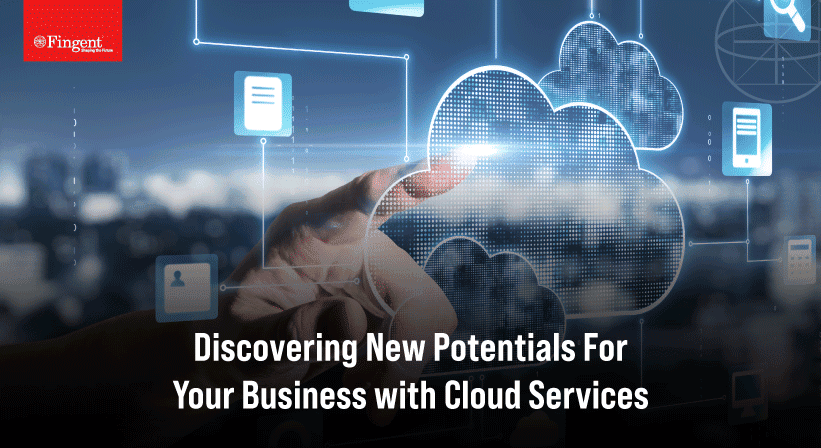 Companies can save 20% of the total annual cost if……