Real Estate industry in the digital era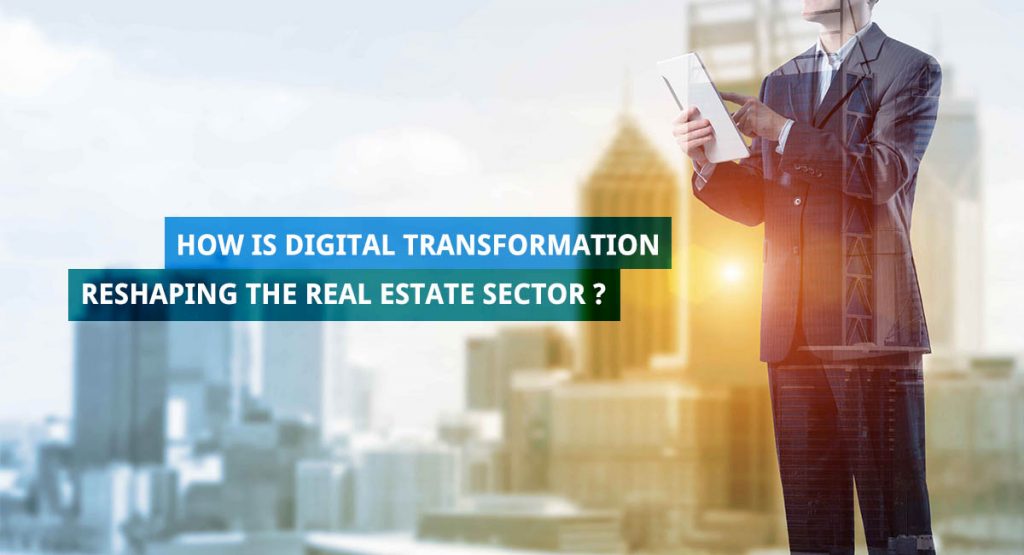 While most sectors have battled their respective digital disruption by enhancing their own digital capabilities, the real estate sector has been considerably slow to react. This is rather astonishing when you look at the size of the real estate business globally where it surpasses all other sectors to form the most valuable commodity valued at over $217 trillion.  In the digital era, no industry is safe from disruptions and this includes the real estate sector as well.
How will custom software transform the real estate business?
With the overwhelming majority of today's buyers belonging to the millennial group, the sector is witnessing an increased demand for digital innovation. From finance to aesthetics, there is a wide range of applications for technology in the real estate sector and this includes both commercial and residential assets.
What drives the need for digital in the real estate sector?
The three main driving forces behind digital adoption in the real estate sector are
Buyer Experience

Transparency

Compliance
The buyer experience is the ultimate selling point for any property today be it commercial or residential. From the discovery of the property to guaranteed maintenance operations after a sale, today's buyers need seamless services on all fronts. This could be made possible through a highly connected digital ecosystem that is spread across the entire buyer journey. There is a need for bringing a mature and trustworthy operational model for real estate dealings. Custom digital software can help bridge the gap between realtors, property managers, landlords and tenants in a multitude of ways and bring about transparency and accountability in matters where large financial transactions are involved. Besides the real estate sector draws quite a big eye from the authorities and compliance standards for safety which are amongst the toughest of all sectors. With a digital backbone, it becomes easier for compliance requirements to be validated and audited by government agencies. For buyers, this provides peace of mind and a hassle-free tenure with all risk aspects sorted, at both individual and government level.
What can digital transformation do for the real estate sector?
Now that you are well aware of the need to drive digital innovations, it is time to have a look at ways in which digital transformation can reshape the real estate sector. A gamut of technology innovations exists today that can deep dive into the various nuances in the sector and create lasting experiences for buyers and tenants and transform properties into global commodities. Let us examine the top 5 ways in which the real estate sector can transform with custom software.
Discovery of properties
In the 1980s, close to 22% of home buyers relied on newspaper ads and 8% relied on their friends to discover new properties to buy. In 2017, more than 51% relied on the internet to make a property or a home purchase decision. The internet has become the hotbed for real estate marketing and if you are not out online with full guns blazing, chances are that your listed property or home may not attract any potential interest from the buyers of today. Real estate developers and sellers need to have an attractive website for their property in addition to maintaining a sizable listing on the most popular property portals amongst buyers. Doing your homework on SEO and taking steps to include feedback from powerful search analytical tools provided by search engines like Google themselves, you can improve the online presence of your property considerably.
Related Reading: A Property Management Software can be a boon for real estate managers if adopted the right one. Find the secrets of finding the right property management software here.
Changing the role of real estate agents
Most digital disruptions have focused on massively reshaping the roles of personnel involved and here too, the picture is not different. With the rise of digital portals and custom software, buyers and sellers can connect more directly without losing a hefty price in terms of commissions. But agents are not completely left out as well. They, on the other hand, have a plethora of marketing and customer service tools to offer more privileged and customized services for buyers. The transformation can, however, be a bit painful for real estate agents dealing with residential properties as they can be choked out by a large number of digital listing portals wherein sellers can directly provide information, arrange site visits and even proceed with legal documentation without the agent's help.
Transforming site visits
By the year 2025, nearly 20 million households in the US would be owned exclusively by folks in the millennial generation. If you expect them to drop by after work or on a Sunday for a property visit, then chances are you will never hear from them after the first inquiry. In the digital age, you can use custom software to schedule and arrange for a suitable site visit time slot that is favorable for both the potential buyer and the agent. It can even facilitate pre-visit conditions such as a deposit, online application, valid document proof, etc. Going a step further, virtual and augmented reality embedded apps can provide a 360-degree walk-through of the property on the buyer's mobile phone anytime and anywhere. With such digital innovations, the target market would not hesitate in spending an extra premium thanks to the splendid buying experience.
Related Reading: Self Showing App, an IoT application built by Fingent streamlines the complete inspection and leasing procedures of real estate firms. Find more in the case study here.
Setting the terms of leasing or buying
Gone are the days, when you needed hours of documentation to create a transparent lease or buying agreement that aligns with regional laws and complies with all relevant risk management standards. Today custom real estate software can provide digital lease or buying agreements that can be validated by local, regional or national government authorities directly without middlemen leading to significant cost reduction in the entire process. A digital portal could record every transaction from the first site visit pre-requisites to valid document audits, payment information, terms and conditions of the agreement including periodic rental revision agreements, automated payment schedules, etc. Such a massive transformation can bring about significant changes to both residential and commercial real estate properties.
Preventing fraudulent transactions
Having a digital backbone brings with it guaranteed transparency and accountability for every transaction or commitment made between a buyer and a seller. Besides, digital portals having direct validation credentials with government authorities can provide digital verification of documents, identity proofs and other associated legal requirements for every transaction. This can aid in transparent pricing schemes, elimination of bribes and middlemen fees, provide streamlined tax revenue to governments for every deal in the real estate sector thereby eliminating fraudulent transactions.
Related Reading: Read through the case study to know how Fingent developed a customized all-in-one property management solution for one of their leading real estate client here.
Summing up
Though much of the transformation mentioned above is in various initial stages, the real estate sector holds immense potential for future digital innovation. Custom software for the real estate sector can challenge traditional buyer-seller relationships and even wipe out middlemen in the long run as we mentioned in one of the possibilities above. However, staying ahead and relevant at the same time in the digital era is what key players in the sector need to focus their attention on. Write to us to know how our digital transformation specialists can enable the best of real estate innovations for you.  
Related Post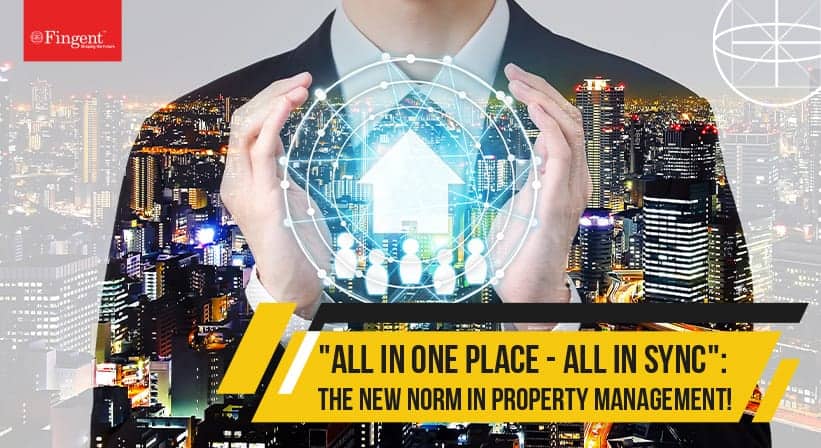 The property sector in the United States came to a……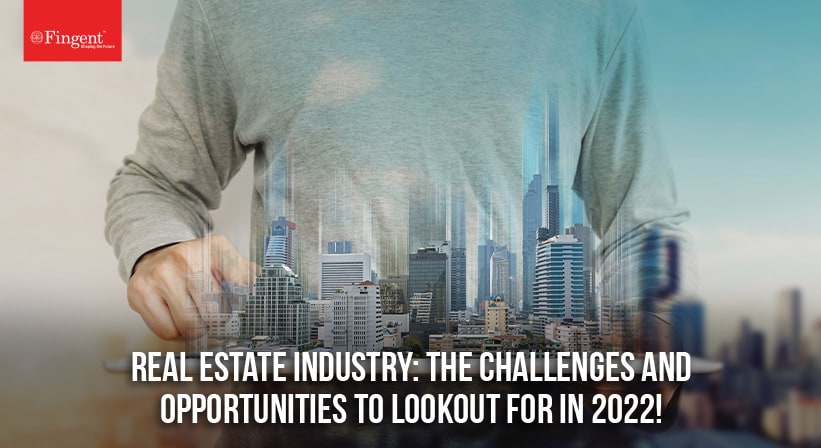 Across the globe, the real estate industry took a hard……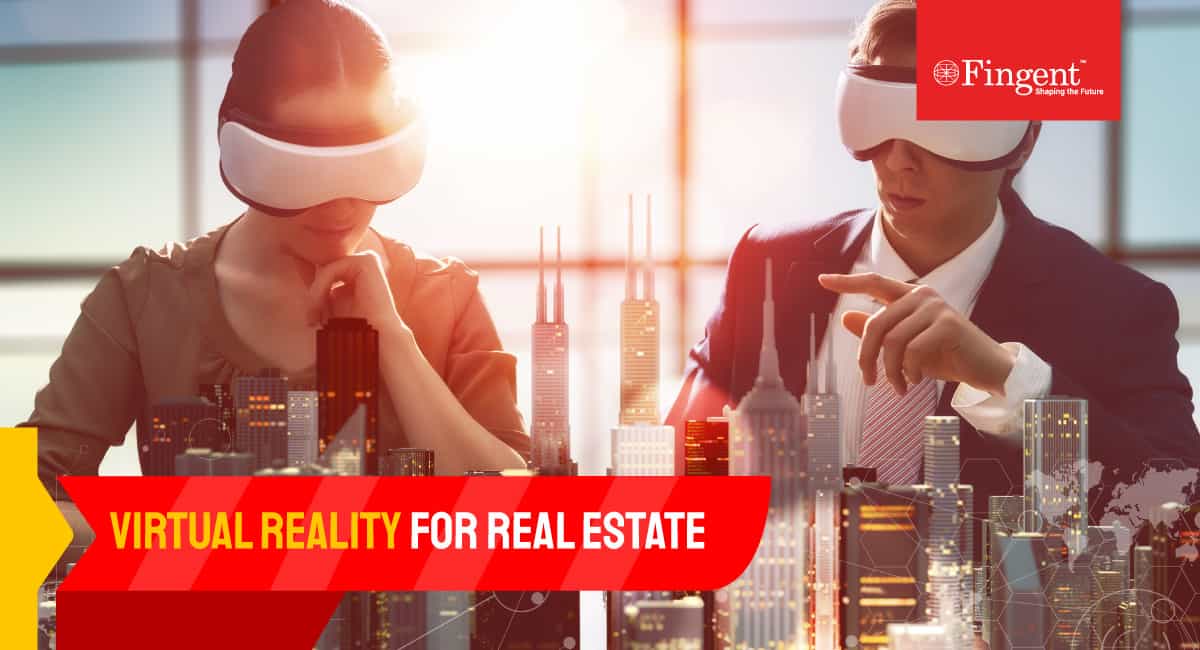 Why Implement Virtual Reality in your Real Estate Business Virtual……