SAP Transportation Management: A Comprehensive Overview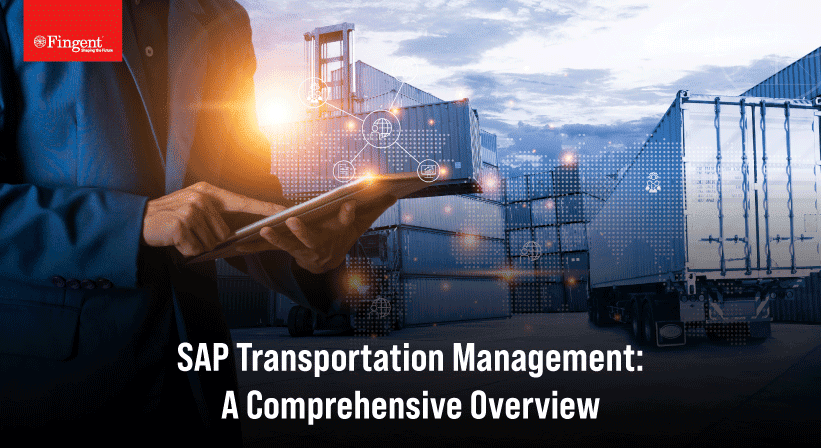 SAP software, as most of us know, is a tool used to control all aspects of critical business functions specifically. It integrates and automates key processes, ultimately helping organizations run smoothly and effectively. It has improved and streamlined Transportation Management for many businesses as well. This article will discuss how it has done so and how you can implement it for your business.
Before we explore SAP Transportation Management, let us familiarize ourselves with what is involved in Transportation Management.
Understanding Transportation Management 
Transportation management is a vital aspect of a business's supply chain. As the name suggests, at its core, transportation management involves the transport of goods in an efficient manner. This would include a host of tasks, which include ensuring that the right suppliers are selected, planning the logistical networks, analyzing the flow of goods, knowing what needs to be replenished and when, route and location planning, invoice processing, and much more.
Throughout these processes, the goal of transportation management must be cost optimization and ensuring a streamlined supply chain.
Read more: SAP Customer Experience: Creating Omni-channel Experiences.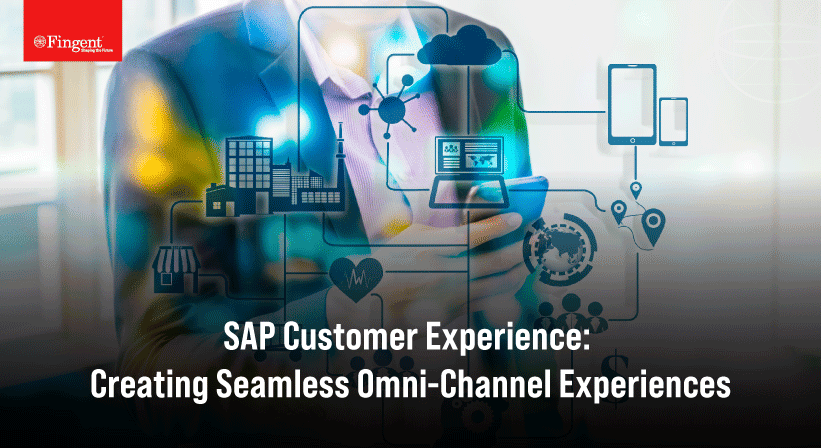 Challenges In Transportation And Logistics Management

Throughout the supply chain, the goal of transportation management must be cost optimization and ensuring a streamlined supply chain. This is easier said than done, however. Here are a few challenges to efficient transportation management and logistics:
1. Cost Control
According to the 2019 Annual State of Logistics report, transportation alone costs US businesses over $1.04 trillion (or 10.4% of total revenue). Skyrocketing fuel prices, costs of raw materials and labor, and shipping and freight charges make it imperative for businesses to explore and employ strategies that will ensure cost efficiencies.
2. Data Management
Global supply chains have multiple data points. It is essential that data is synced accurately and collaboration across the data points is streamlined.
3. Higher expectations from customers
Customer expectations have shifted in this competitive market. They demand better service quality, delivery times, access to tracking information on their shipment, real-time updates, options to expedite delivery, and easy returns.
4. Demand Forecasting
Changing market trends, unexpected world events, and growing competition have made it difficult to predict demand and supply, which affects inventory management and logistics.
Overcoming Challenges with a Transportation Management System 
As the name suggests, a transportation management system is specialized software that plays an integral part in the supply chain in industries. It is used to plan, execute, and optimize the transportation of goods. Users mainly perform three tasks with the help of TMS:
Explore and compare the prices of carriers available for shipment,
book the desired shipment,
and track its movement until delivery.
Transportation Management Software is also often used by logistics and supply chain management professionals serving manufacturers, distributors, and other industries.
Key Objectives and Benefits of Transportation Management Software 
TMS's fundamental and foundational objectives are to transport goods with maximum efficiency. Its developing objective, however, is the overall improvement in visibility and security in transit. Some of the benefits of TMS are –
1. Reduce Freight Expenses
Expense is one of the top considerations when running a business. Cutting costs wherever possible is an intelligent decision and would greatly benefit your organization. An appropriate transportation management system will be able to analyze the financial aspects of the consignment by obtaining user-based suggestions for reducing charges in specific areas. Sometimes, these areas include fuel consumption, driver overtime, analytics, and optimization.
2. Track Deliveries In Real Time
A Transportation Management System allows tracking of where drives and shipments are in real-time. This informs the company about the amount of time a specific route takes and, in turn, creates more efficient route schedules. With this system, you can easily keep a tab on all your shipments at any time you wish.
3. Improve Warehouse Efficiency And Productivity
An efficient warehouse is key in any goods provider's business, especially considering the constant flow of incoming and outgoing inventory. In this particular area, Transportation Management Software has gained exceptional functionality. When using this software, you do not have to worry about extensive expenses, which ultimately means that you can focus more time and energy on other tasks around the warehouse. TMS, when integrated into your other systems, will automate the data entry process and thus completely eradicate human error.
4. Increase Supply Chain Efficiency
Client satisfaction is the biggest priority in any organization. With the help of Transportation Management Software, logistical managers can detect and act on issues more efficiently. Transparency across the whole supply chain will greatly benefit the overall productivity of your employees. In addition to this, being able to access and incorporate real-time data analysis makes even mundane tasks exciting.
SAP Transportation Management: An Overview 
A SAP ERP module called SAP Transportation Management integrates fleet and logistics management across a user's network to lessen the complexity of transportation. Essentially, SAP Transportation Management is an easy tool that utilizes analytical logistics to carry out a variety of tasks associated with the actual transfer of commodities from one area to another.
Core Components Of SAP Transportation Management
1. Freight order management
With SAP TM, you can use the forwarding order management tool to create, edit, and verify orders from your incoming parties. You can also create forwarding quotations, transportation routes, and transportation charges.
2. Transportation Planning And Optimization
Planning is the first step in any successful organization. A transportation plan can be created based on previous orders. This task can either be performed manually or automated with the help of advanced planning algorithms to boost optimization.
3. Carrier Selection And Booking
With SAP TM, the user can use the carrier selection tool to pick an appropriate carrier for their business documents manually or automatically. The general aim here is to choose the carrier with the lowest costs under constraints.
4. Freight Cost Management
With SAP TM, the cost of transportation management is top-notch. It moderates all processes involved in storage and transportation seamlessly. It uses standardized monitoring and active control to curb processing costs incurred during transit.
5. Track And Trace
A very alluring aspect of SAP TM is its ability to track and trace the movement of goods in real-time, whether they are shipped by land, sea, or air. TMS software also improves the client experience through this process and simplifies the billing and payment processes.
Implementation And Deployment Options 
The SAP S/4HANA solution, which houses the SAP Transportation Management Module, has options for deployment in a public cloud, a private cloud, or on-premise to cater to customer needs. The vast ocean of pre-delivered business applications and processes helps clients organize supply chains, networks, customers, employees, and core processes.
Fundamentally, there is only one major difference between cloud-based deployment and on-premise deployment: where they reside. Cloud software is housed on the vendor's server and accessed through a web browser, while on-premise software is downloaded locally on business computers and servers.
Read more: How Transportation Management Systems Benefit Third-Party Logistics (3PL) Service Providers.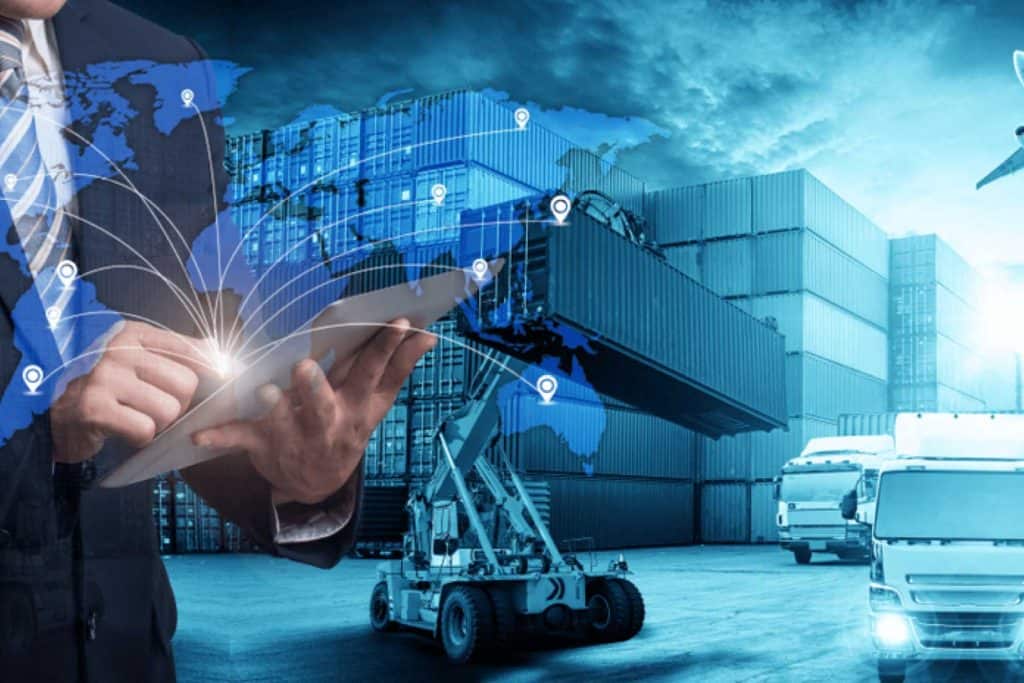 Best Practices When Implementing The SAP Transportation Management Module 
. Listed below are some best practices that can improve your implementation process and the user experience while implementing the SAP S/4HANA solution:
1. Analysis of Business Processes For Various Industries
Do considerable research and try to analyze how other businesses with the same solution have progressed and how they utilize the solution.
2. Configuring S/4HANA
This step takes immense precision, so it is best to trust a professional with this task. Make sure that whoever you partner with is experienced and compatible with you.
3. Data Migration
It is very important to ensure that all of your important company data is safely migrated into the new solution and that none of that delicate information is lost in the process. This is another reason why hiring professional help during implantation is vital.
4. Integration With Cloud Solutions Like SAP Ariba Or Successfactors
Alongside SAP TM module implementation, include the integration of other modules to help your company move further along at a faster pace.
5. Calculate The Total Cost Of Ownership
This simply refers to summing the overall purchase price of your SAP module with the cost of operating or managing it. TCO helps you take a bigger picture of your asset and how its value will differ over time while considering the cost implications of such modules.
Industry Use Cases of SAP Transportation Management 
It is not surprising that nearly every industry has already found ways to integrate SAP TM into their business plans, from construction to life sciences, using a transportation management system. Listed below are some of the industries that are most impacted by this module of SAP:
1. Retail And Consumer Goods
In retail businesses, SAP TM streamlines business processes, enhances data analysis and reporting capabilities and centralizes data from different sources to avoid scattered data storage.
2. Manufacturing And Distribution
SAP TM helps synchronize data across the company, allows everyone involved in the project to access data quickly, and reduces the time taken to market the product.
3. Automotive And Transportation Services
Here, the SAP solution consistently updates the employees about any engineering changes, optimizes resources, minimizes downtime, and addresses process inadequacies.
4. Pharmaceuticals And Healthcare
In this industry, SAP TM can assist with tracking unique products across the globe, managing the supply chain, and providing various product serial number data to verify regulatory reporting.
How Fingent Can Help
Fingent is one of the world's leading technology solution providers, with clients from over four different continents.
As a client-centered service with open lines of contact, Fingent offers qualified professionals. To make your SAP S/4HANA deployment process simple and perfect, our specialists use the most recent and rapidly developing innovative technology. We are readily available at every stage of the implementation process and also offer top-notch post-implementation assistance by keeping track of performance, responding to user comments, and making any necessary fixes.
Reach out to us, and let's discuss what we can do for your business.
Related Post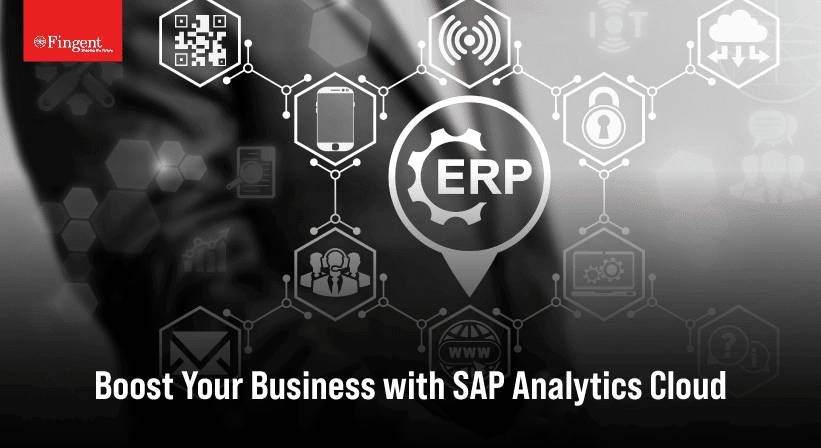 Regardless of its size, every business needs to work seamlessly……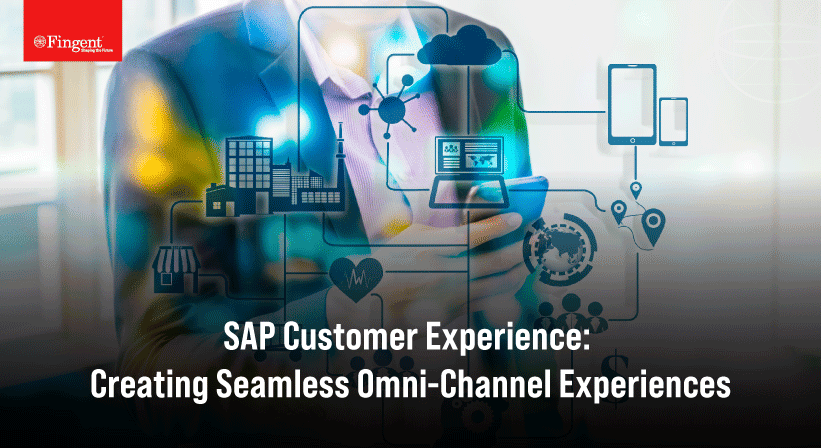 Businesses find themselves at a critical juncture as customer expectations……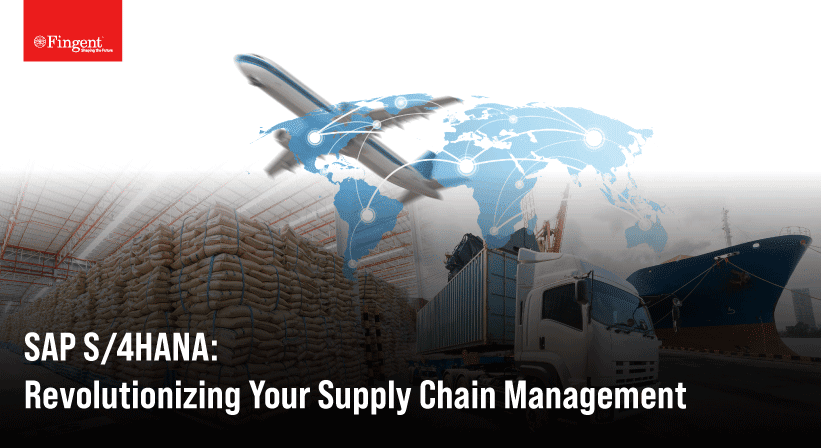 SAP S/4HANA is a catalyst for business success, weaving its……